Tie-dye with elastic bands
Tie-dye with elastic bands
Create beautiful effects on fabrics with fabric dye and elastic bands. Fold the fabric and attach the elastic bands in different ways for different results.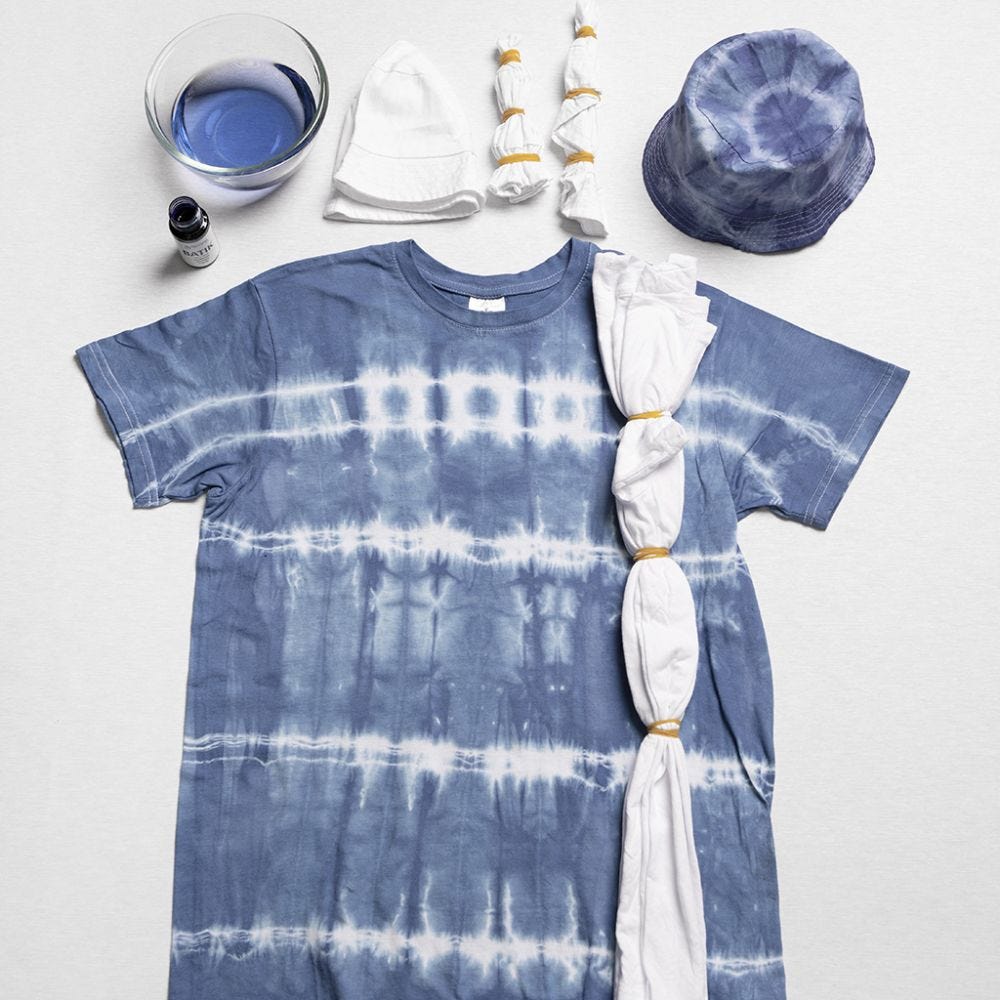 How to do it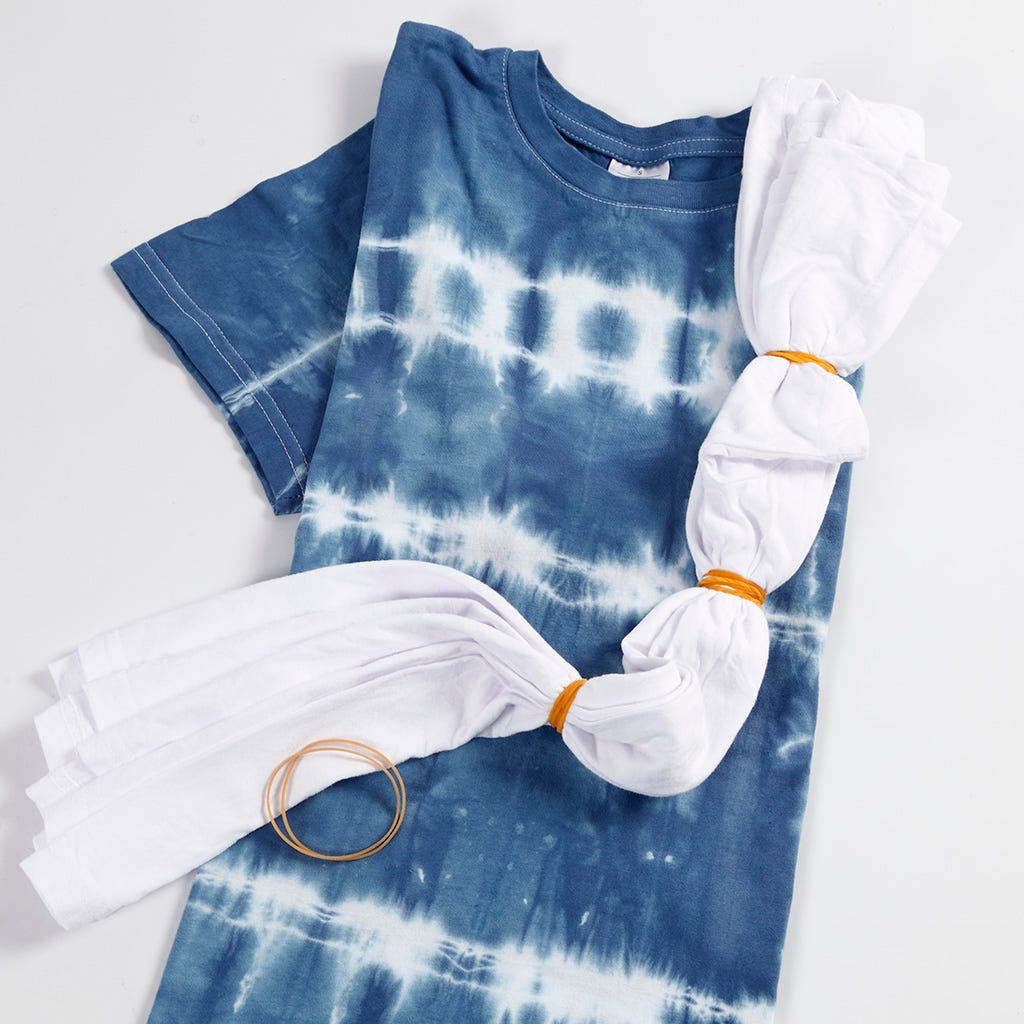 1
Wash and dry your fabric item to remove any potential residue from the manufacturing process, thus making it more receptive to colour. Use the concertina fashion by folding, for example, a T-shirt and a bucket hat vertically with small concertina folds. Wrap elastic bands tightly around the folds whereever you chose. Use two elastic bands at a time, making the process easier and more effective.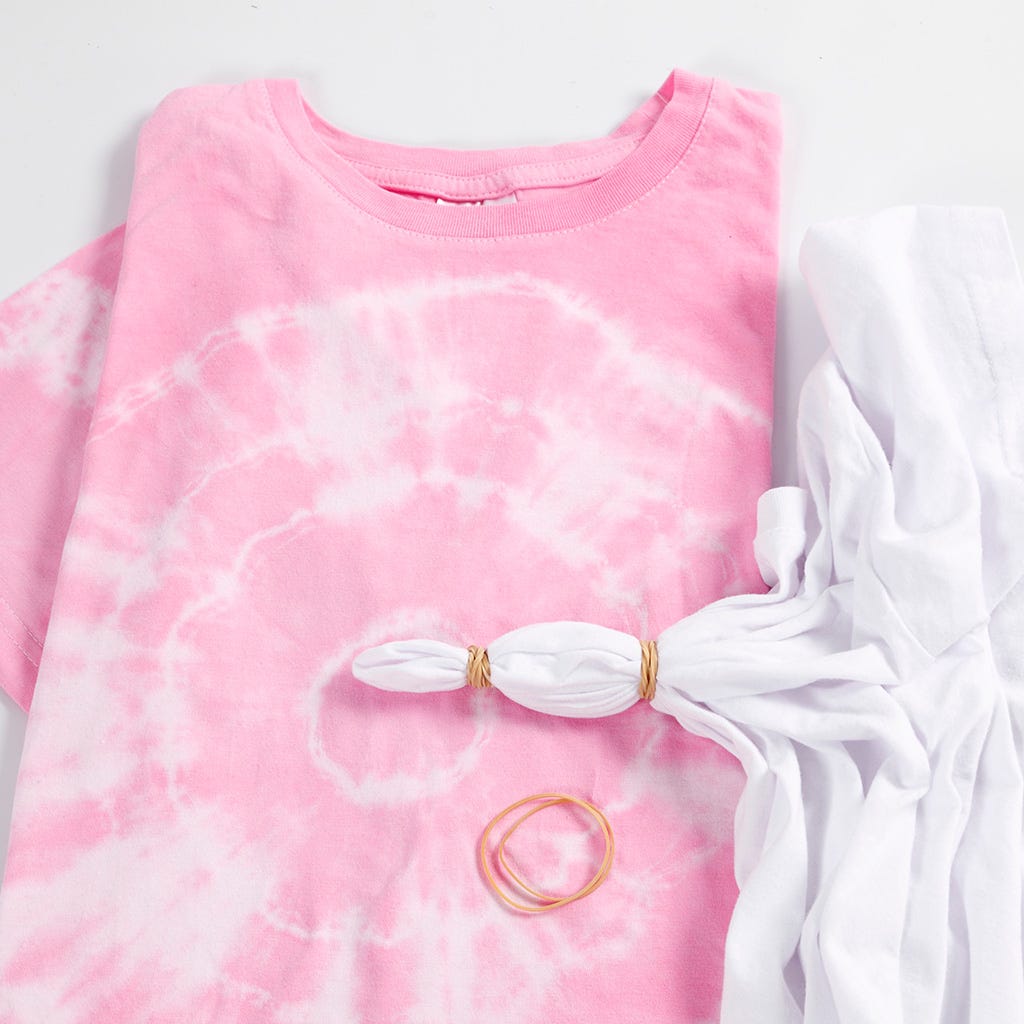 2
Use the bulls eye technique by pulling up a small tuft of fabric in the middle of the fabric item and tightly wrap two elastic bands around it. Pull the fabric again and wrap another two elastic bands around the fabric slightly lower down. The more fabric you pull and the more elastic bands you wrap around the fabric, the larger the circle. Repeat on several areas of the fabric to make more circles, for example, in different sizes.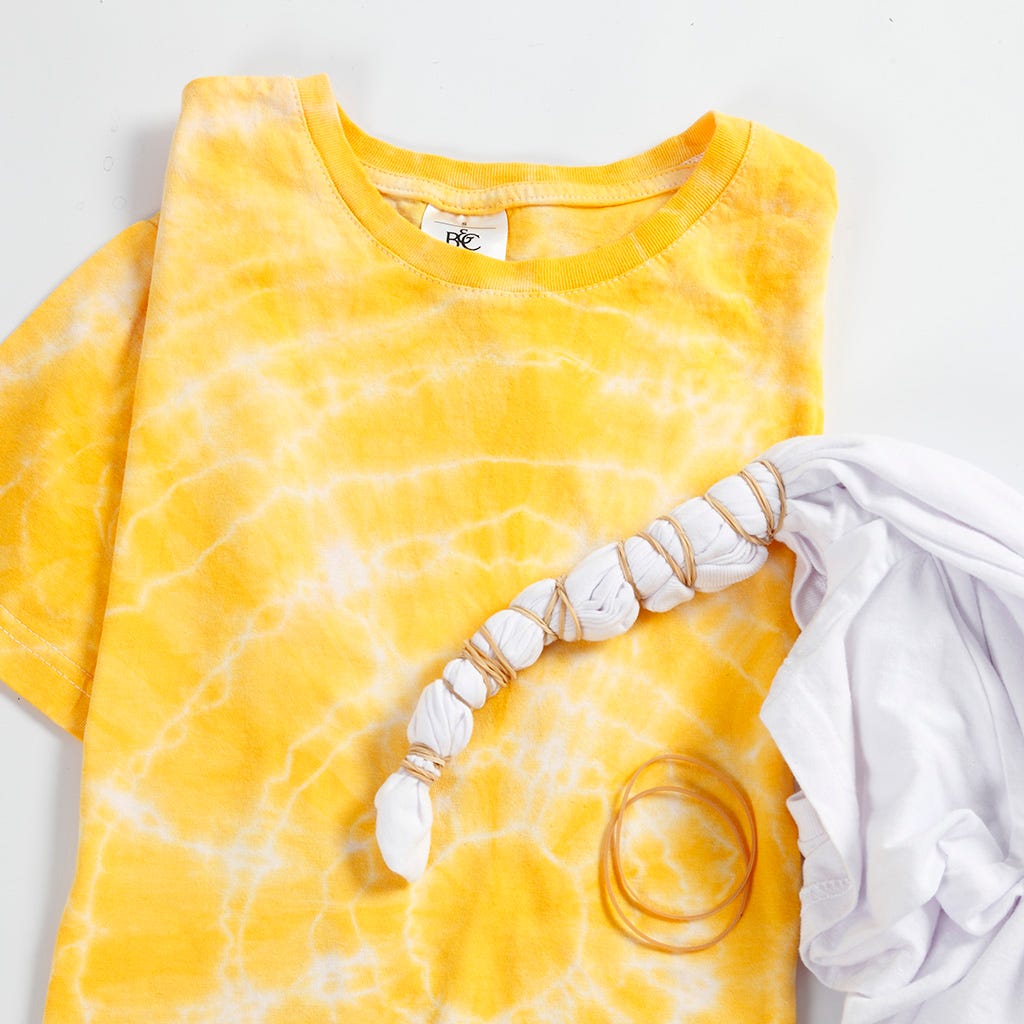 3
Use a twisted bulls eye technique by pulling up a small tuft of fabric in the middle of the fabric item and tightly wrap elastic bands around it. Arrange the elastic bands as shown in the photo and slightly twist the tuft as you go along.
4
Cover the table surface with plastic and use disposable plastic gloves when tie-dying. Make a dye bath for approx. 350 g dry fabric by dissolving 0.5 kg fine kitchen salt in 1 l boiling water in a tub.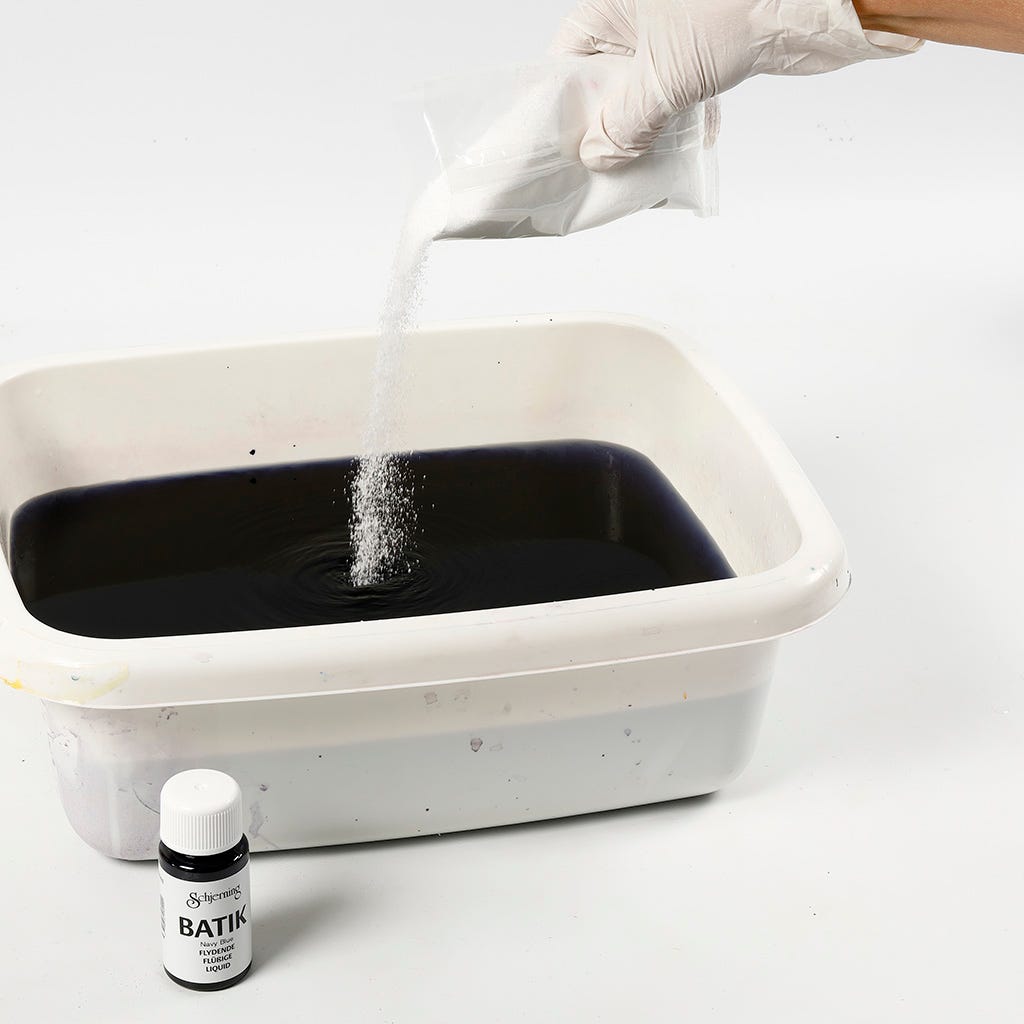 5
Pour another 4 l of water into the tub so that the final temperature is between 30°C and 60°C. The warmer the water, the darker and more intense the colour. The colder the water, the lighter the colour. Add 50 ml fabric dye to the tub and 100 g fixing agent. Stir until the fixing agent is dissolved.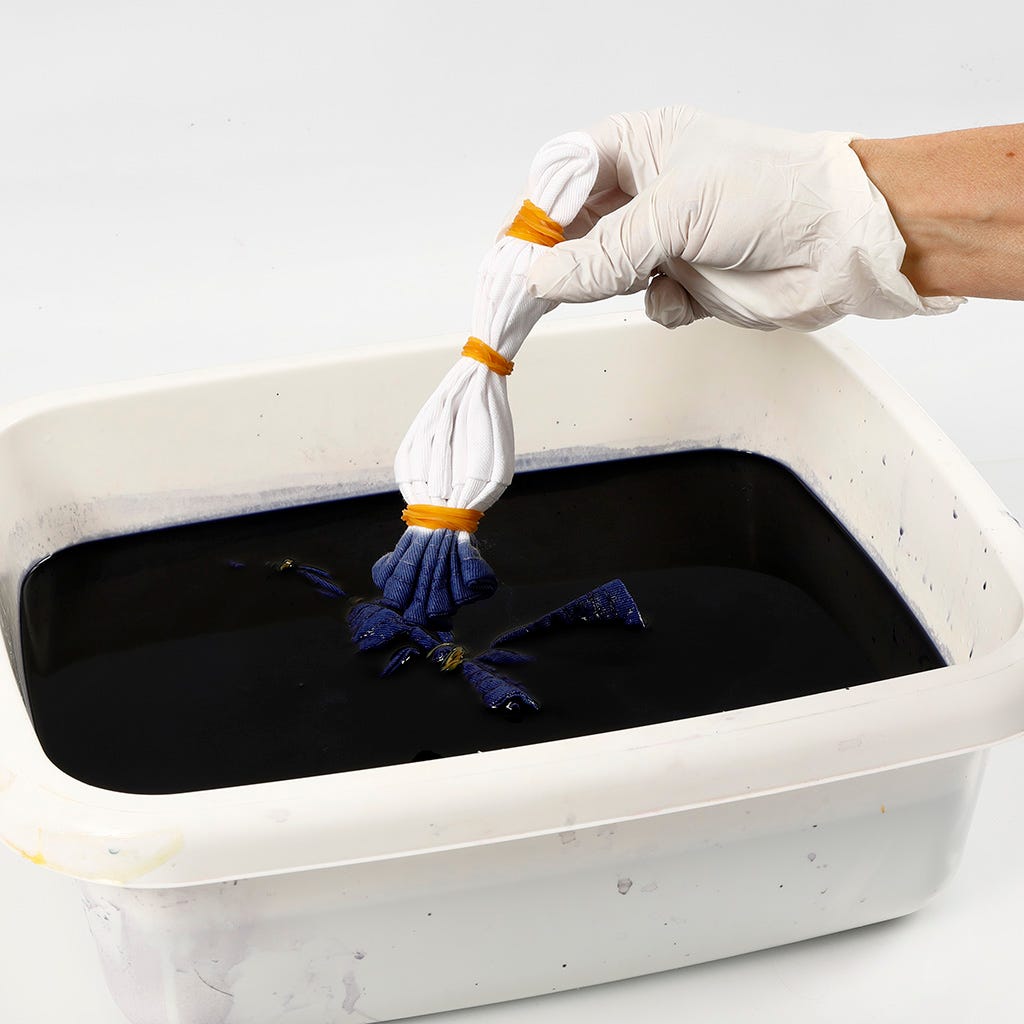 6
Place the fabrics in the dye bath and leave it for 5-20 min. The longer you leave it in the tub, the darker the colour. The shorter, the lighter the colour.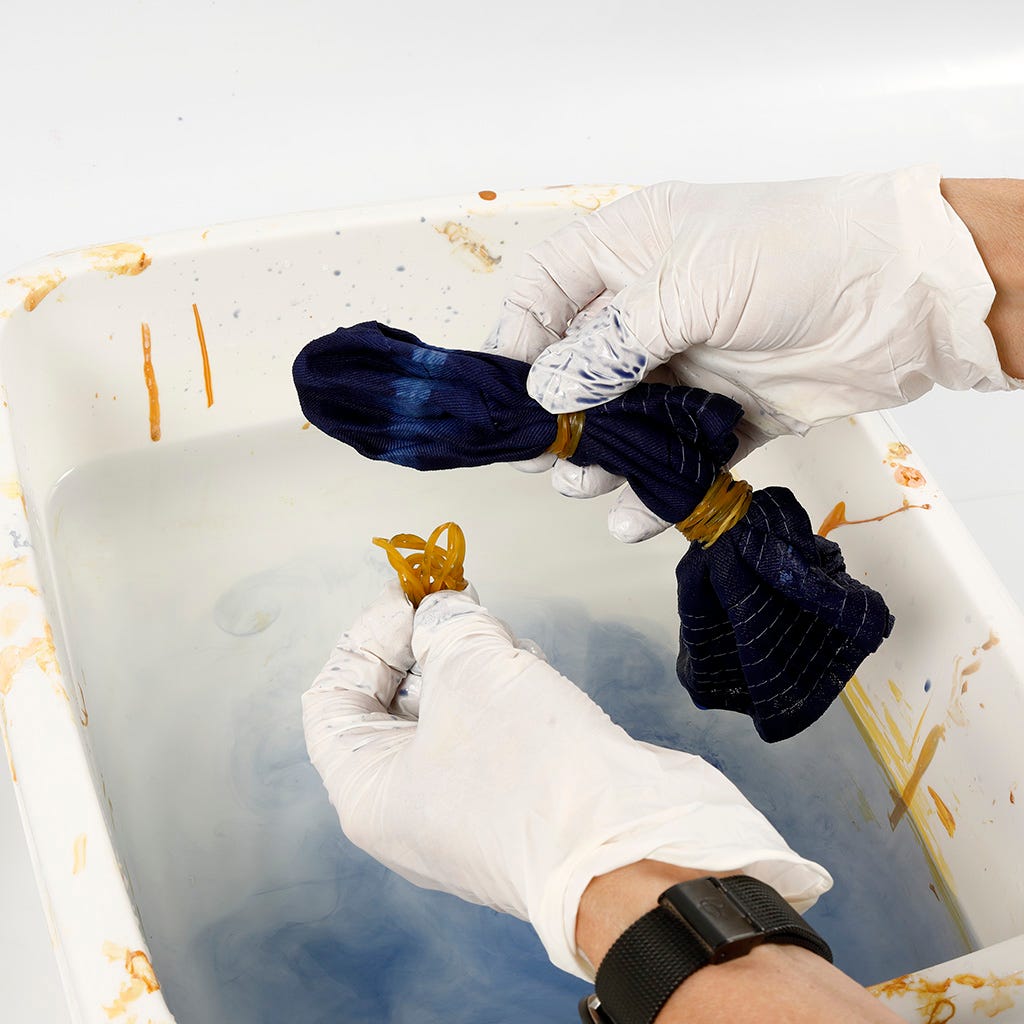 7
Remove the fabric item from the tub and remove the elastic bands with a pair of scissors. Rinse several times in cold water until the water is clean. Then wash the fabric with washing detergent in the washing machine at 40°C.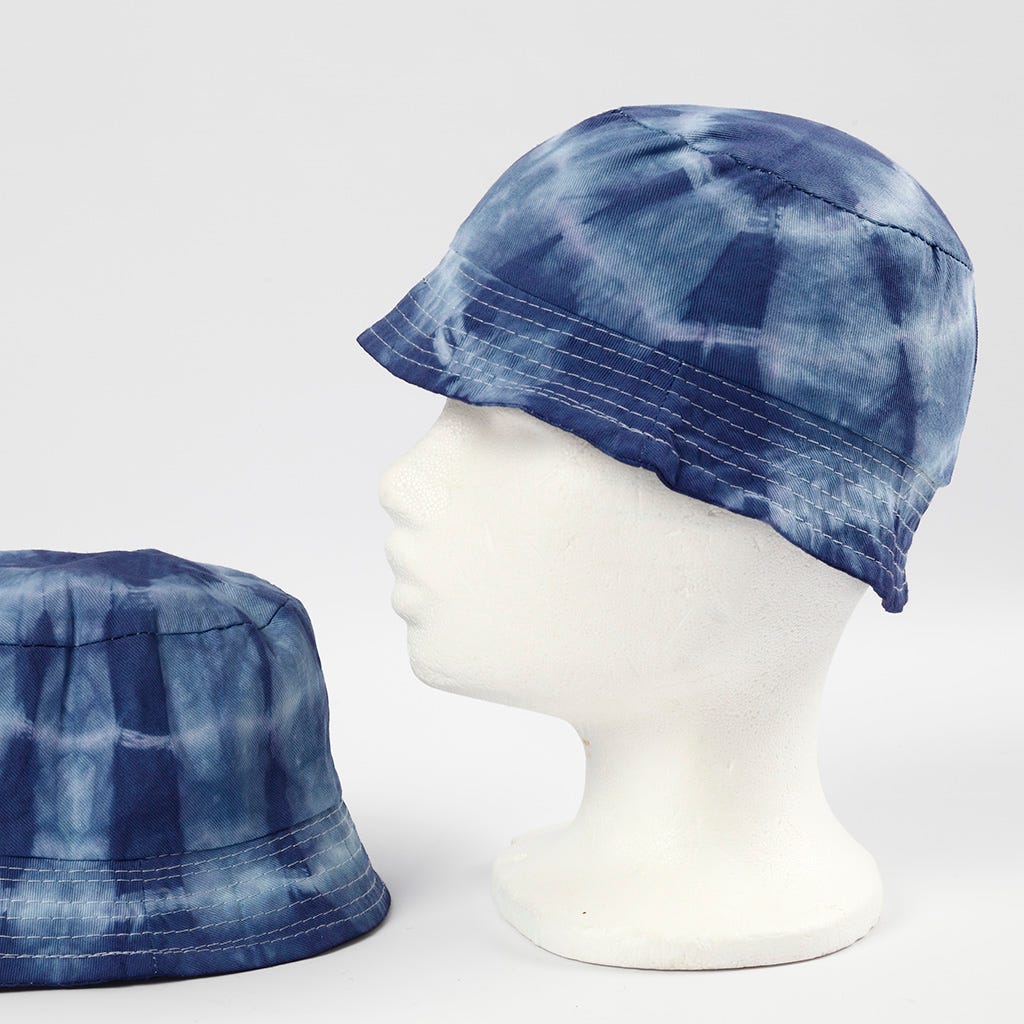 8
A finished bucket hat with concertina technique.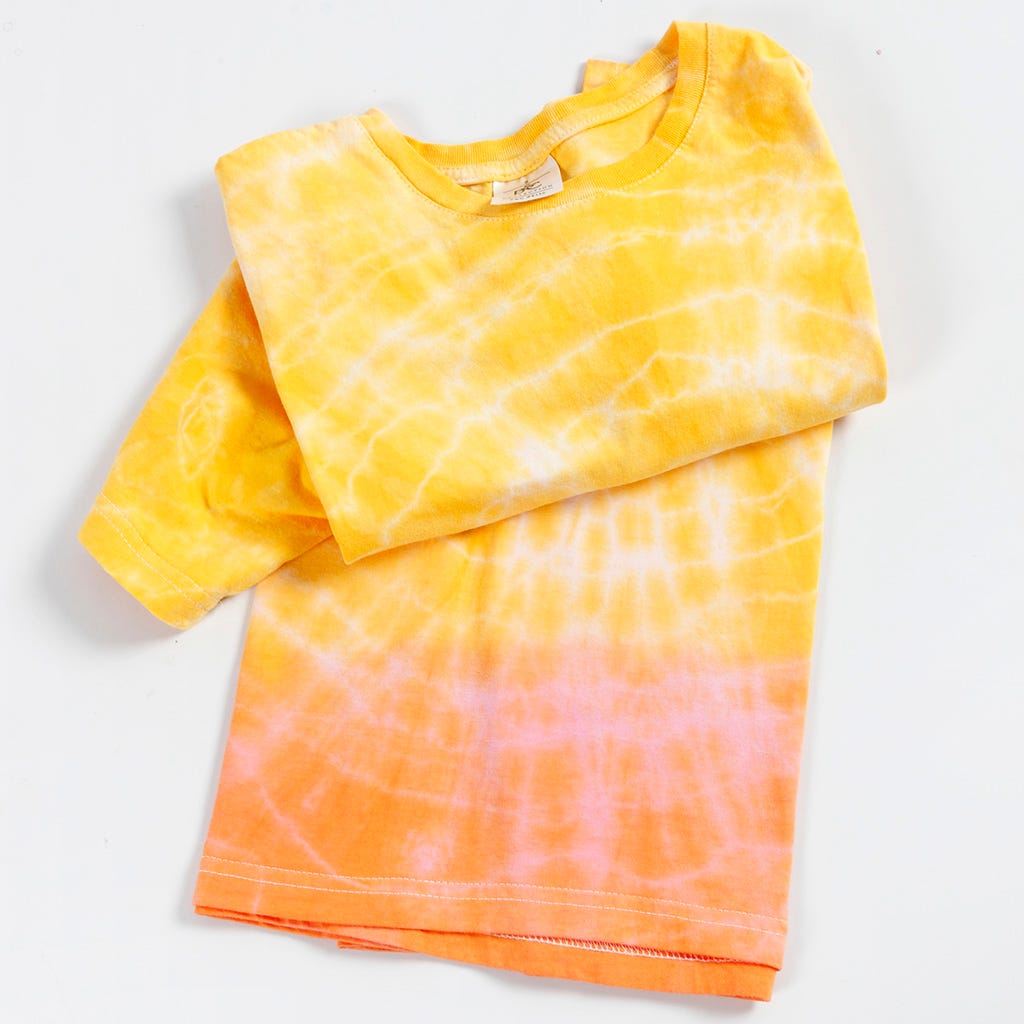 9
Use the dip'n dye technique by dipping the lower part of the fabric item in a new dye bath for a couple of minutes after having tie-dyed it first, then washed and dried it. The dip'n dye technique involves now dipping the yellow tie-dyed t-shirt in pink fabric dye at 30°C.
Copyright © 2013-present Creativ Company Ltd. All rights reserved | 2 Pine Court | Kembrey Park | Swindon | Wiltshire | SN2 8AD | 01793 616 068 | admin@cc-craft.co.uk