Luminescent Ghosts made from Silk Clay
Luminescent Ghosts made from Silk Clay
These ghosts are made from white and black Silk Clay, modelled onto a shape made from oval polystyrene "UFO"s and flower sticks. The ghosts are attached onto a black painted stick with a stand. Lastly, the ghosts are painted with luminescent paint.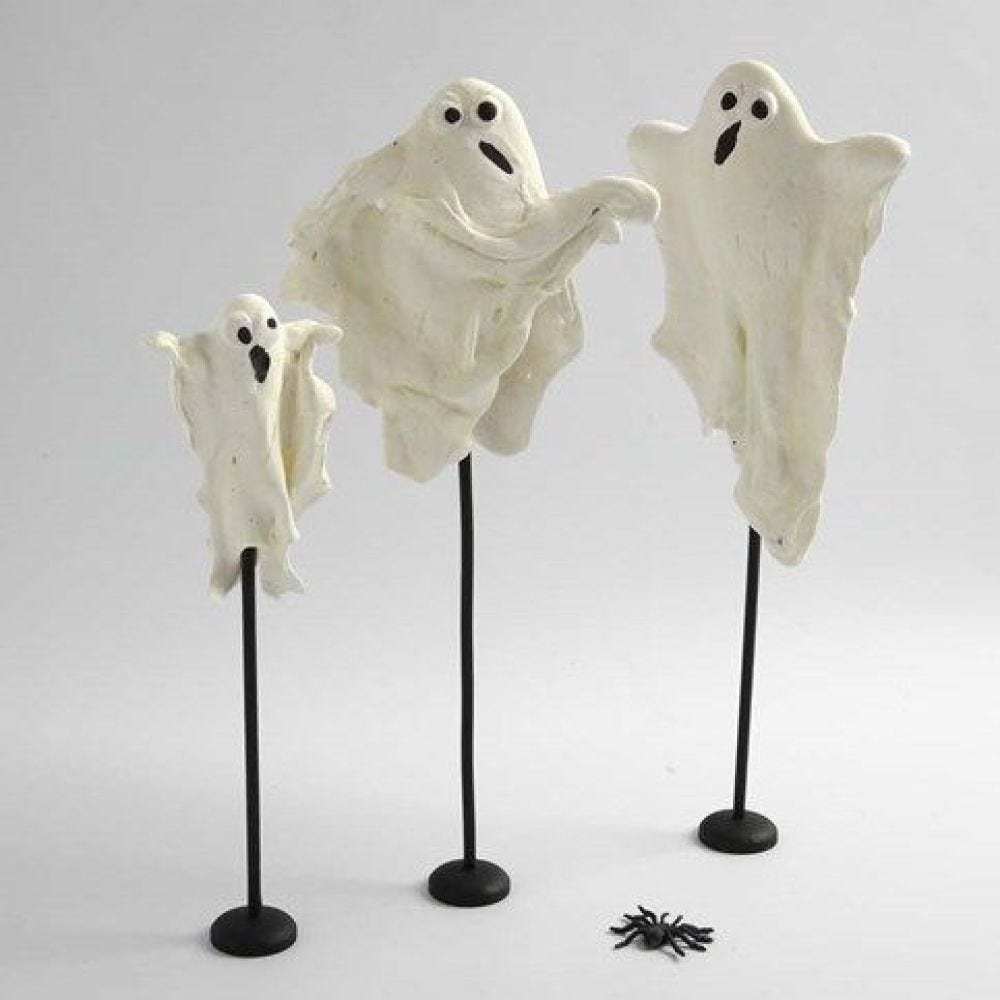 How to do it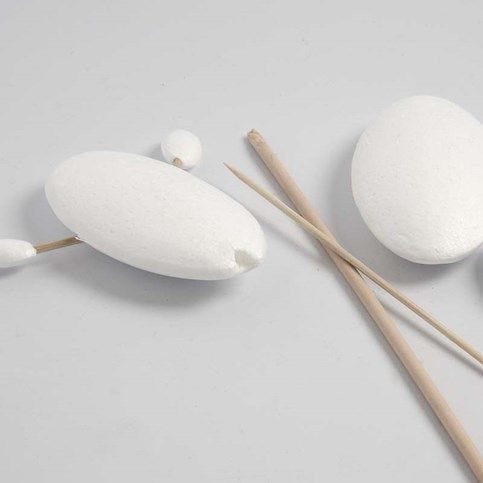 1.
Use the large polystyrene "UFO" for the body. Push a short, thin flower stick into each side for the arms. The hands are small polystyrene "UFO"s pushed onto the ends of each arm. Paint the flower stick in the stand with black Plus Color Craft paint and let it dry before inserting it into the base of the body.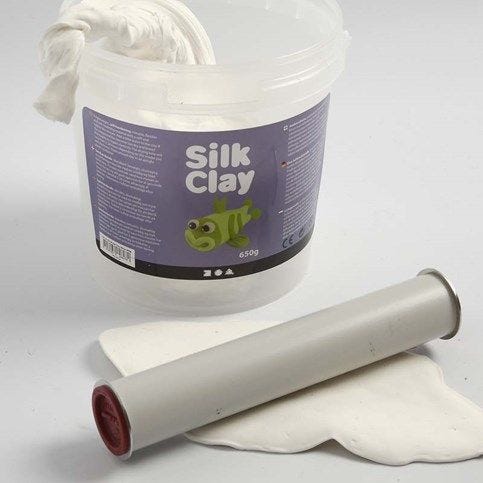 2.
Knead the white Silk Clay to remove any air bubbles and roll it flat using a rolling pin or similar.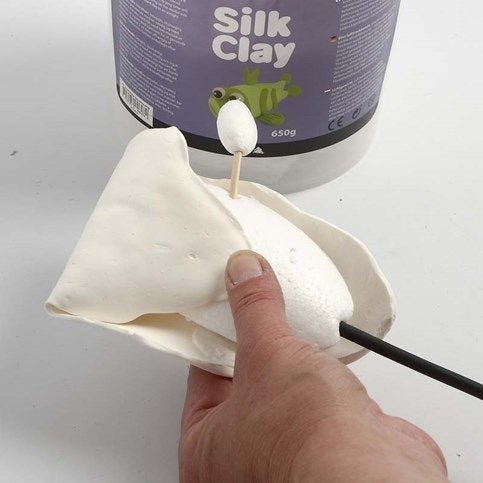 3.
Press the rolled out piece of Silk Clay onto the form which is on the stand. Shape it into a ghost. NB: it may be necessary to roll more flat pieces of Silk Clay to cover the form completely.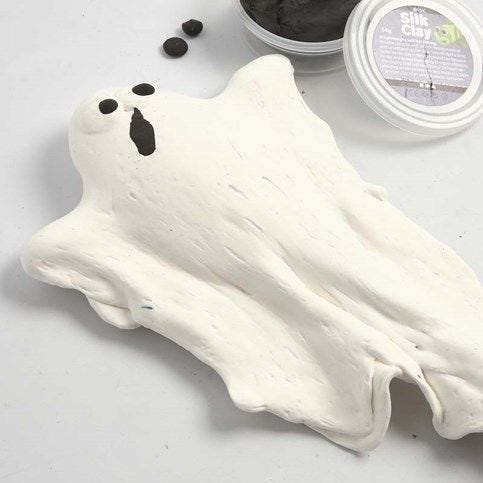 4.
Roll black Silk Clay into balls for the eyes and the mouth. Attach them to the ghost's face.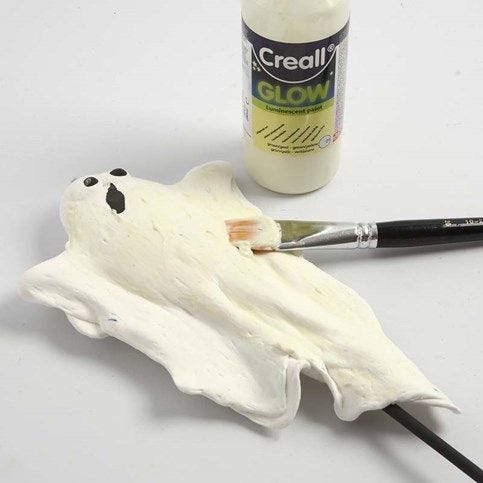 5.
In order to make the ghost luminous, apply a coat of "Glow in the Dark" luminescent paint. Remember: the more coats of paint , the greater the luminescent effect in the dark!