A gift box cut from construction cardboard using a template. Use a bone folder to make the creases sharp, enabling you to fold the box easily. Then decorate the box. How to do it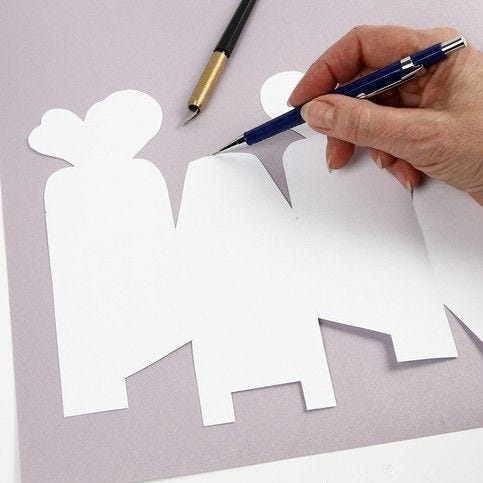 1.
Cut out the design from the template and draw it onto construction cardboard. Cut out.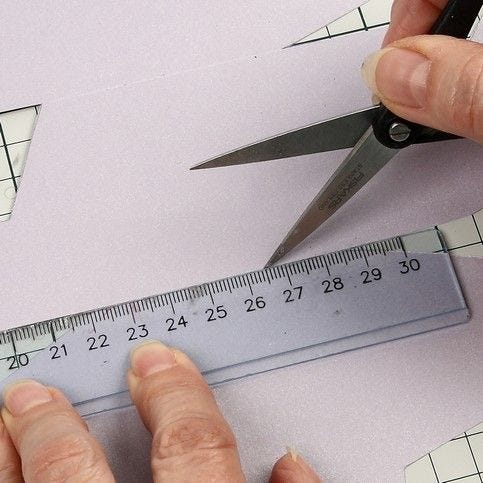 2.
Cut along the intact lines and score along the dotted lines. For scoring you may use the tip of a pair of scissors, a large needle with a round tip or a bone folder.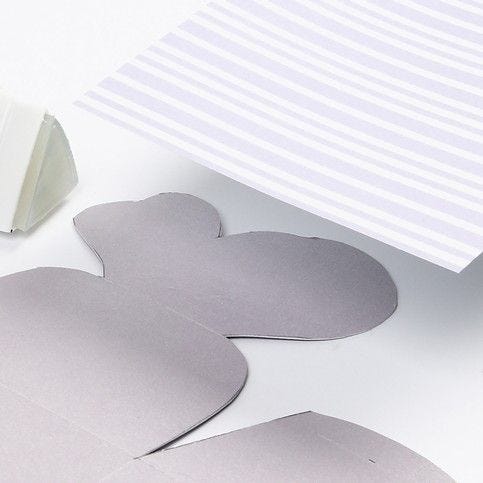 3.
Use a glue stick for gluing Vivi Gade Design paper onto one side of the butterfly.
4.
When the glue is dry, trim the design. Turn over and glue and cut the other side using the same procedure.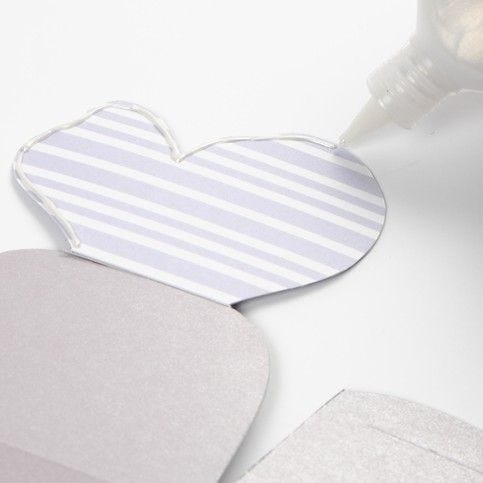 5.
Outline the edge with 3D Liner on both sides.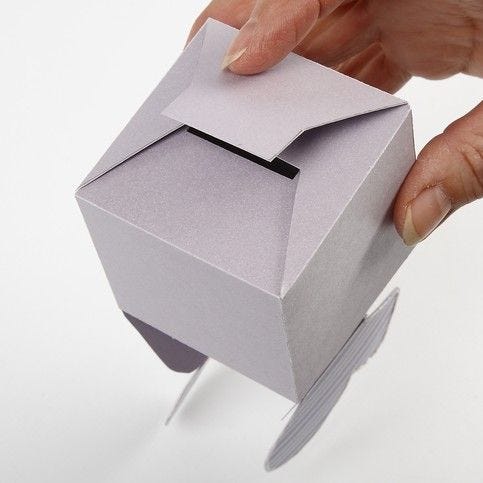 6.
Fold in the base as shown. As a variation you may shorten the pattern, resulting in a smaller box.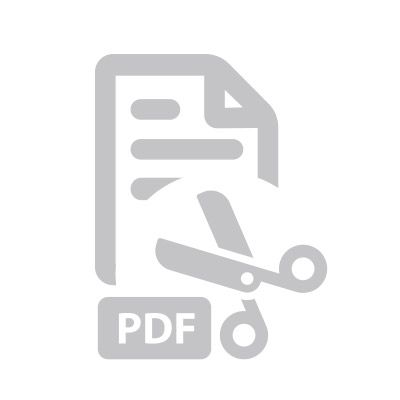 Attached file:
Download
Copyright © 2013-present Creativ Company Ltd. All rights reserved | 2 Pine Court | Kembrey Park | Swindon | Wiltshire | SN2 8AD | 01793 616 068 | admin@cc-craft.co.uk