Fluid Art with Pouring-Fluid on a wooden Chest of Drawers
Fluid Art with Pouring-Fluid on a wooden Chest of Drawers
Fluid painting on a chest of drawer using Pouring-Fluid mixed with craft paint.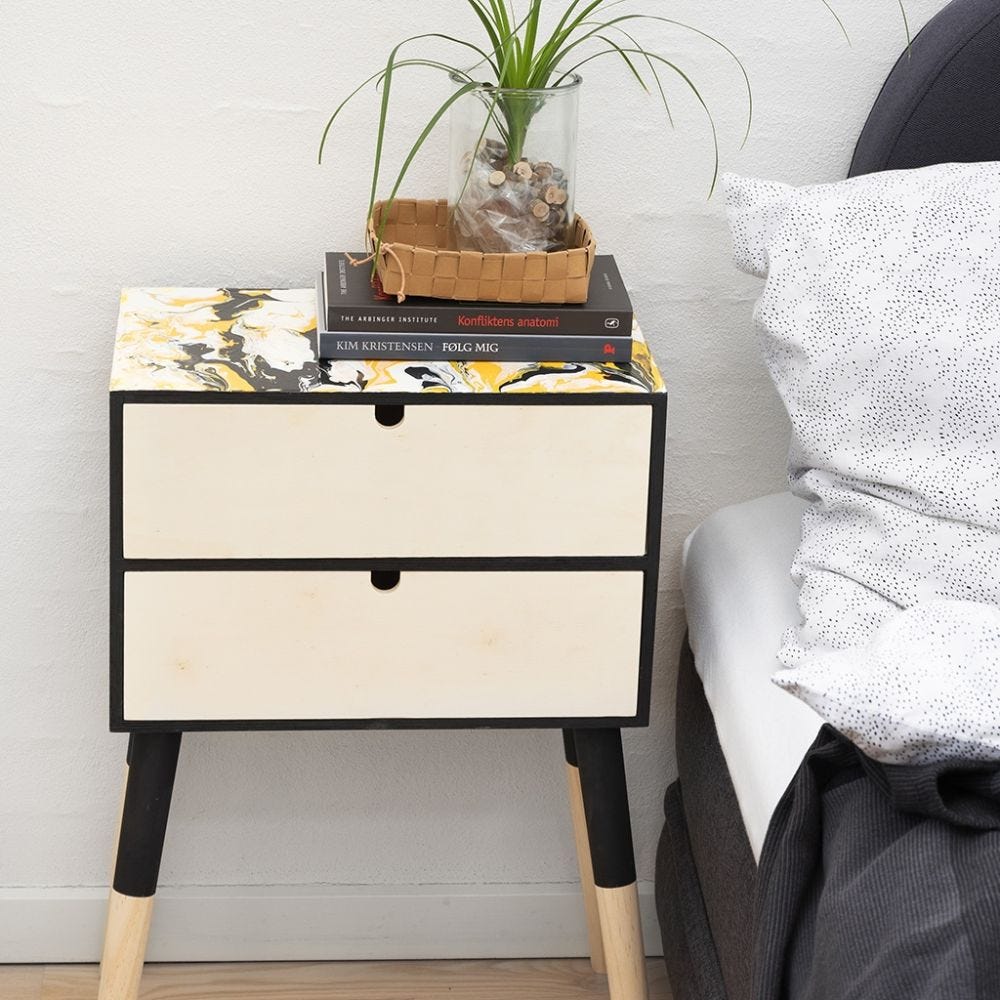 How to do it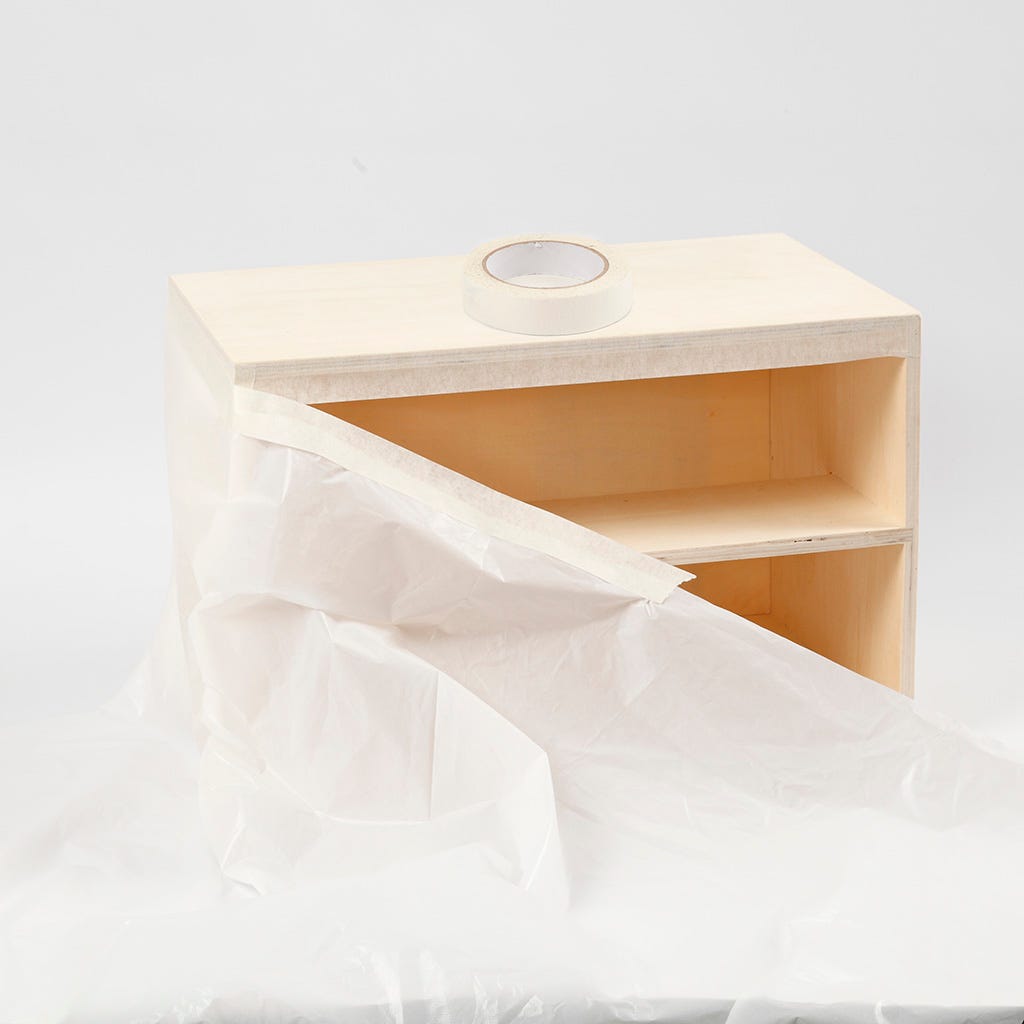 1
Attach masking tape onto the edges, leaving the top of the chest of drawer uncovered. Press on the tape securely to prevent the paint from seeping underneath the masking tape. Cover the rest of the chest of drawers with plastic, securing it with masking tape.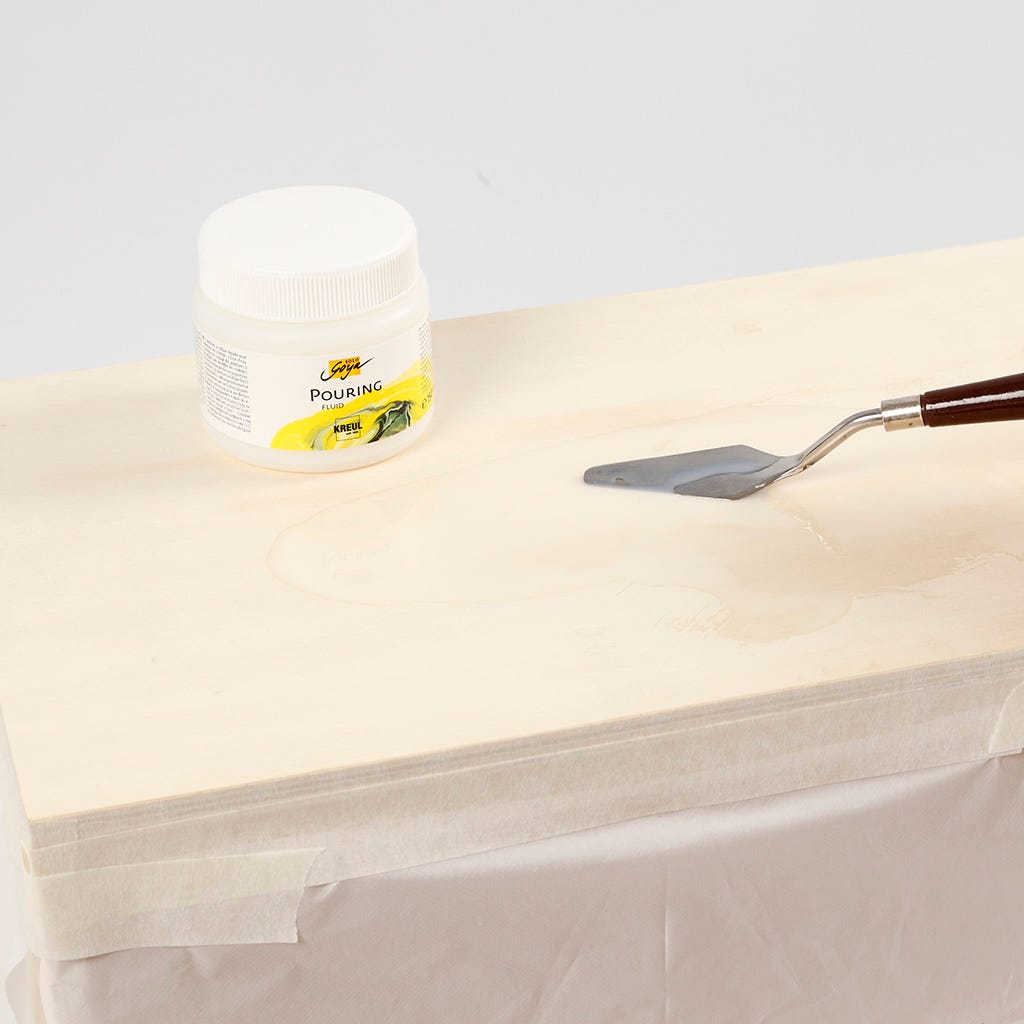 2
Apply a coat of Pouring-Fluid onto the top of the chest of drawers.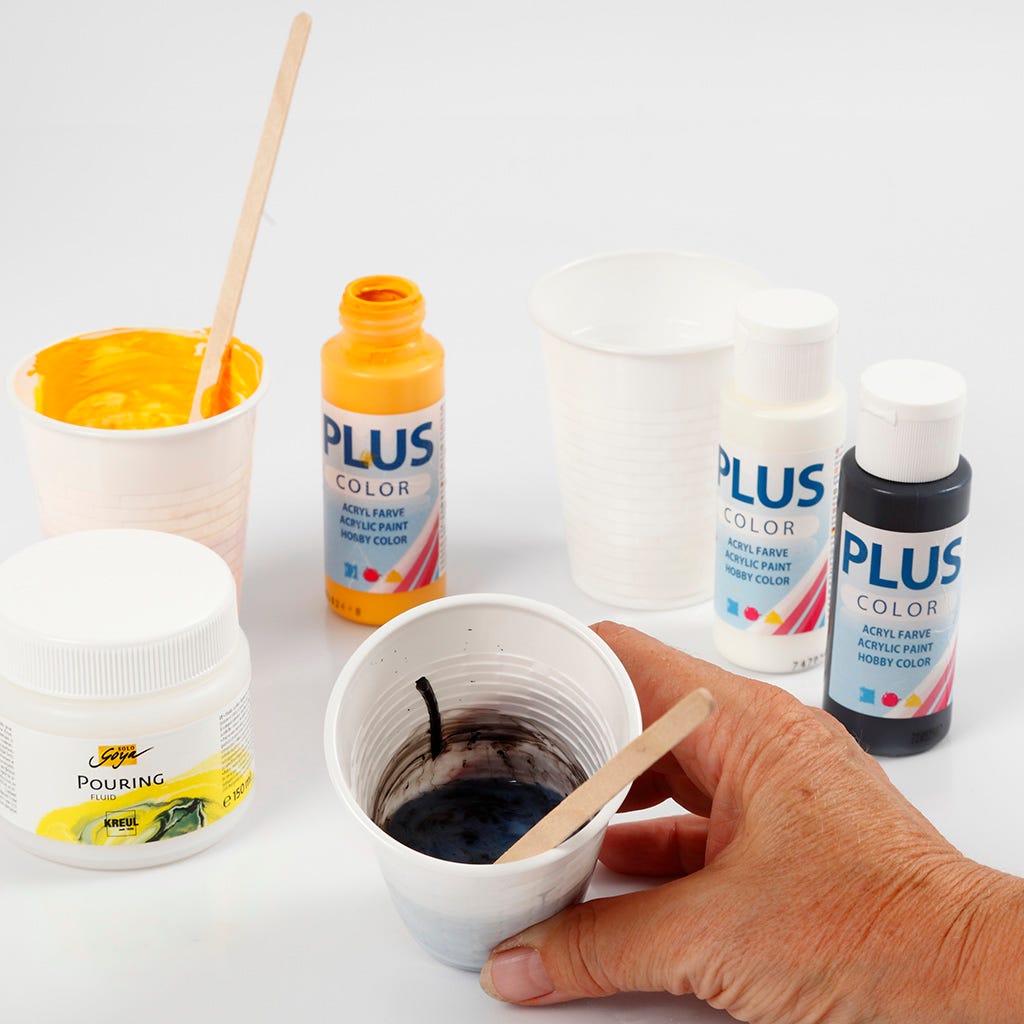 3
Mix Pouring-Fluid and craft paint in the ratio 1:1. It has to be runny.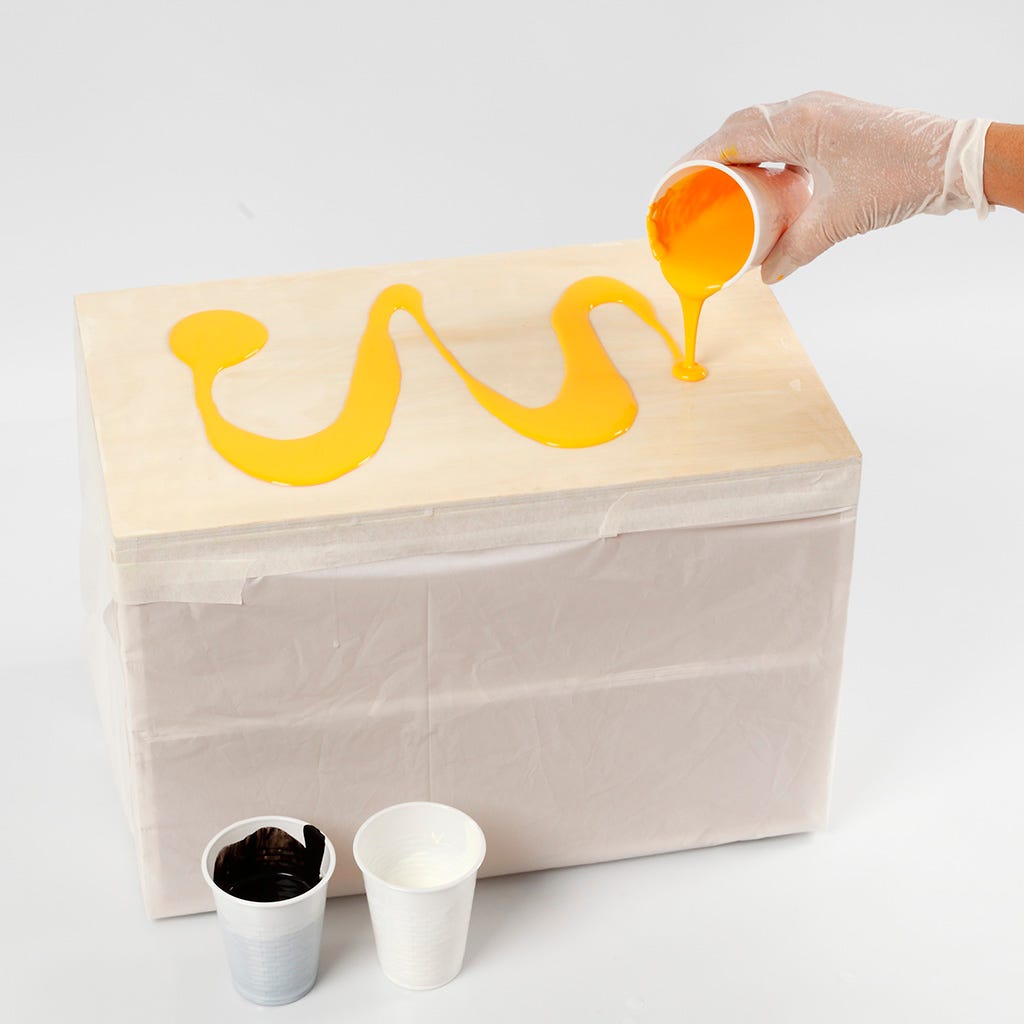 4
Pour the first colour over almost the entire surface and fill in with the second colour.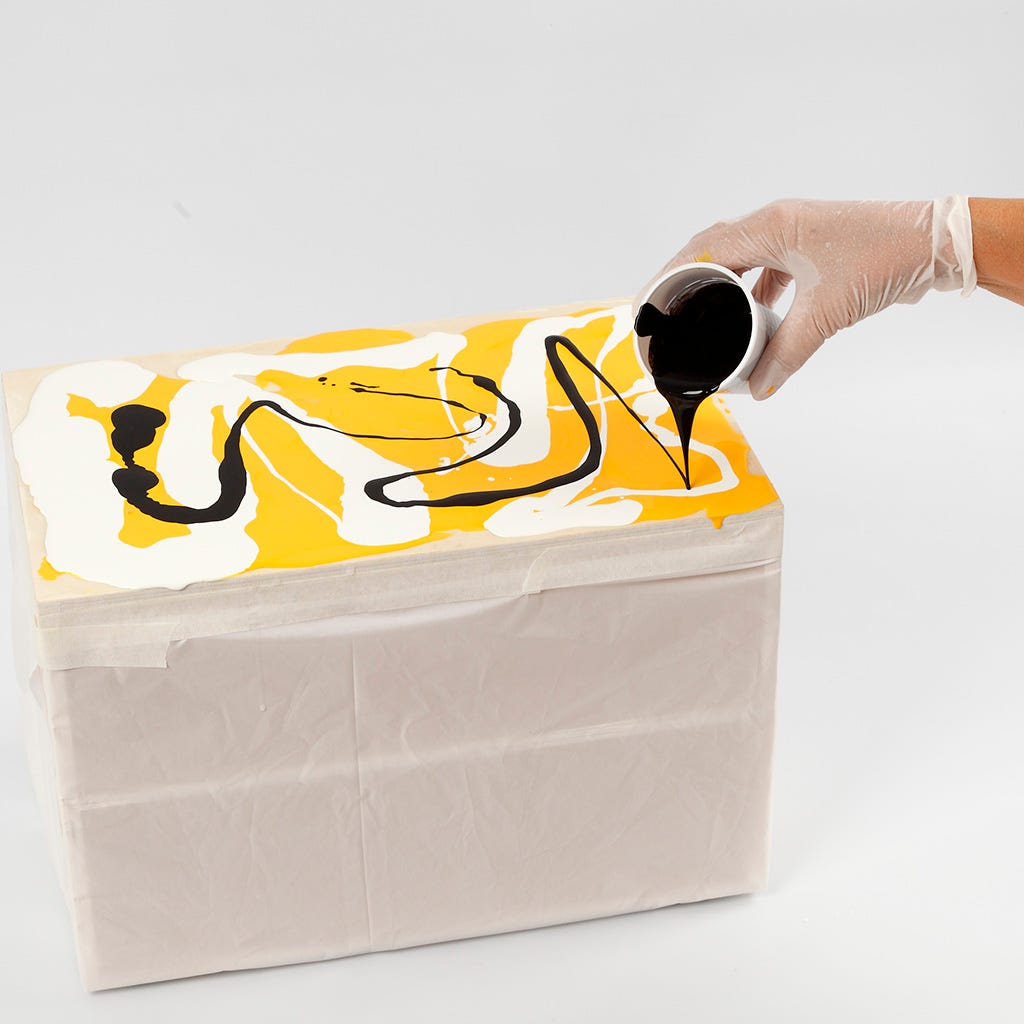 5
Pour on the third colour in a thinner stream.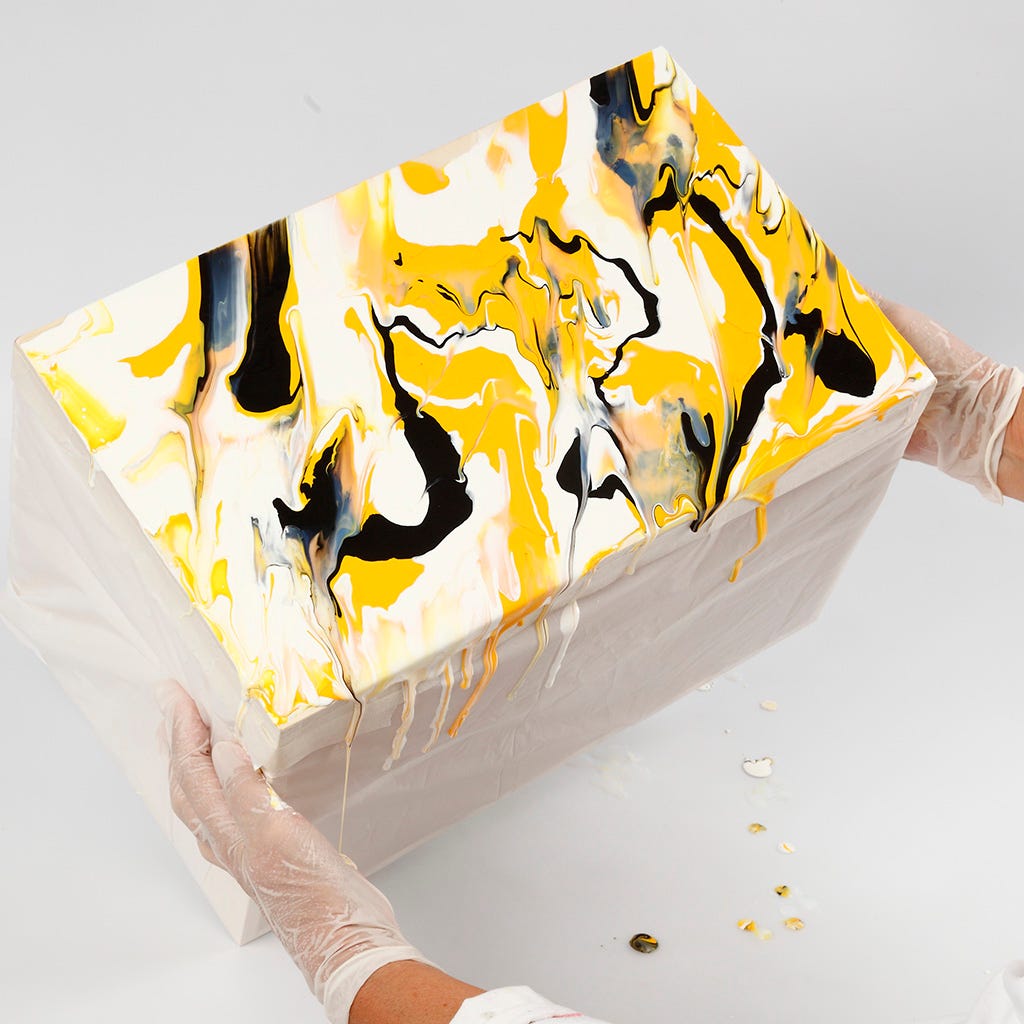 6
Grab hold of the chest of drawers and twist it, to make the paint run into each other and over the edge. The entire surface must be covered. Stop once you are satisfied with the result, but be aware that the paint will continue to run a bit. Leave to dry for a minimum of 24 hours.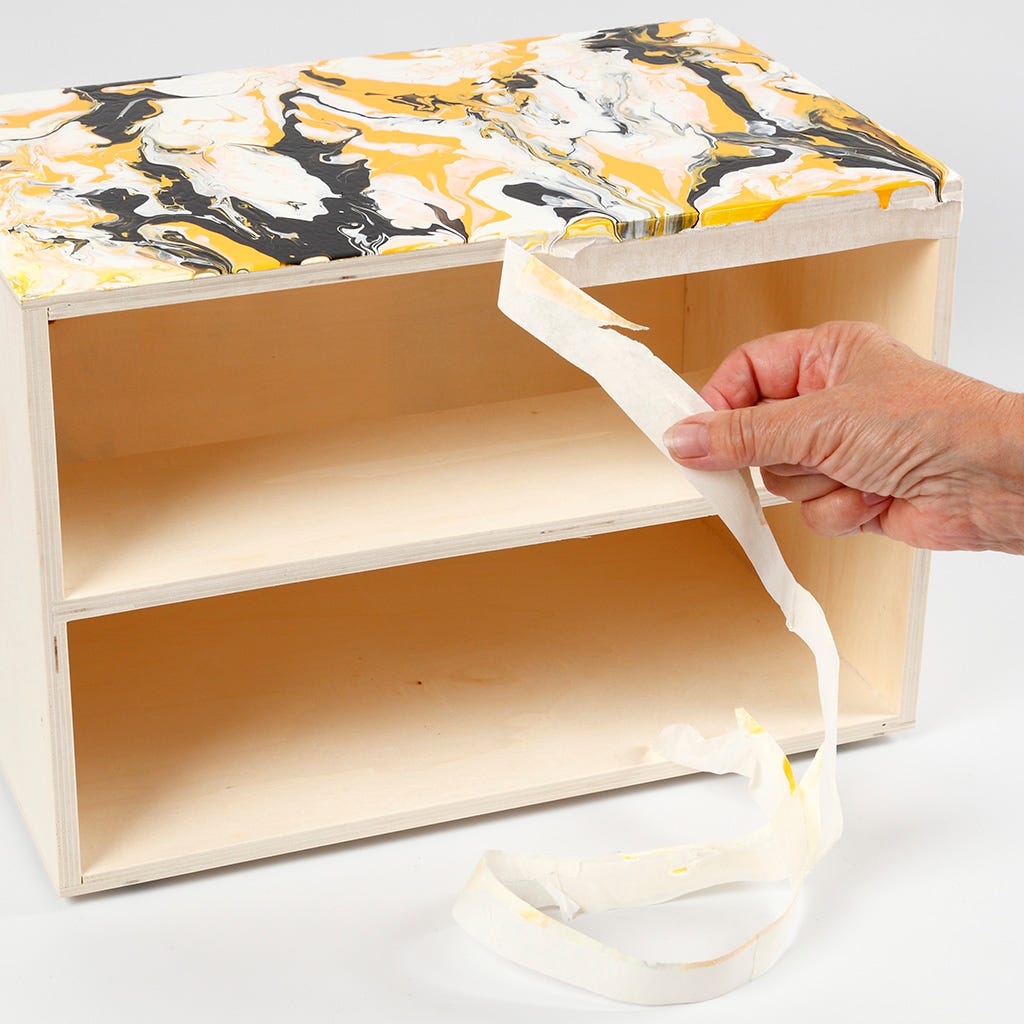 7
Remove the plastic covers. Carefully remove the masking tape at the edges to avoid pulling off the paint.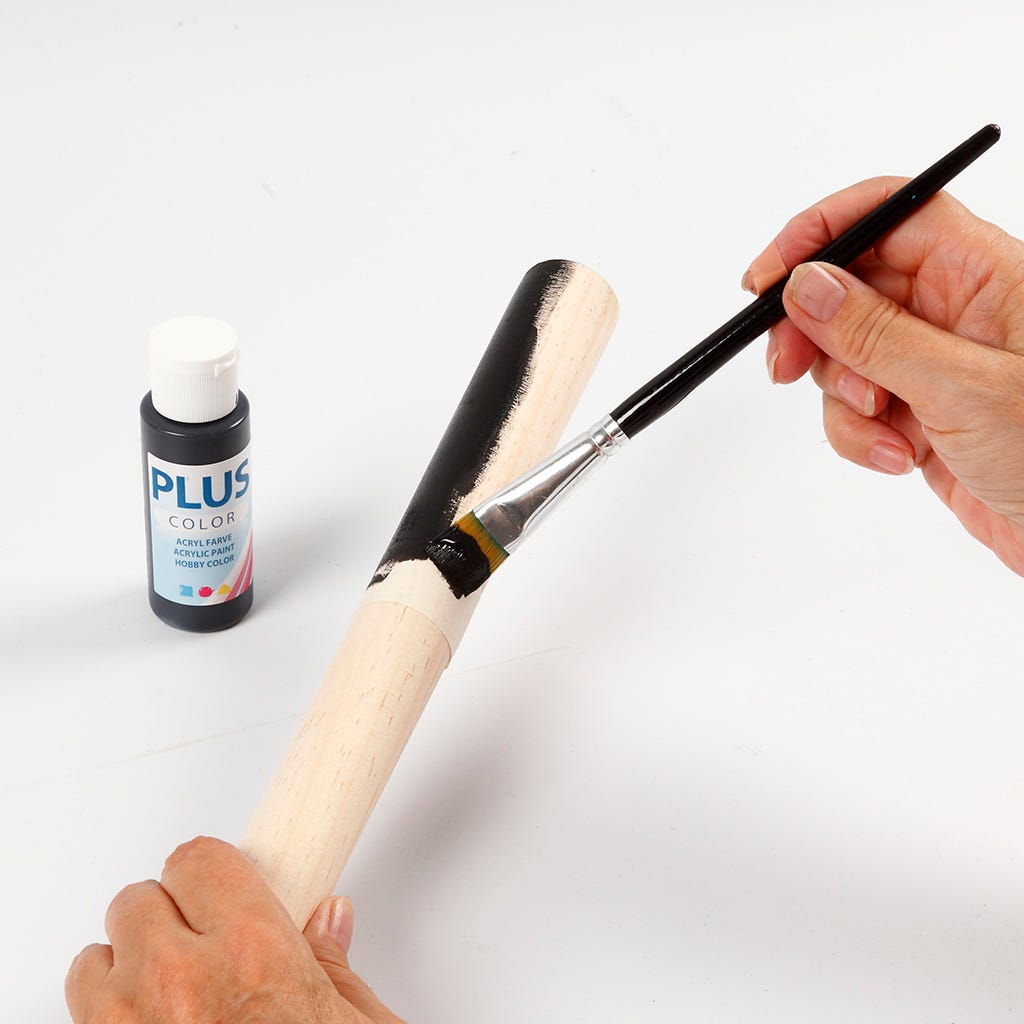 8
Attach masking tape 13 cm down (from the chest of drawers) onto the wooden legs and paint the top part of the legs with craft paint.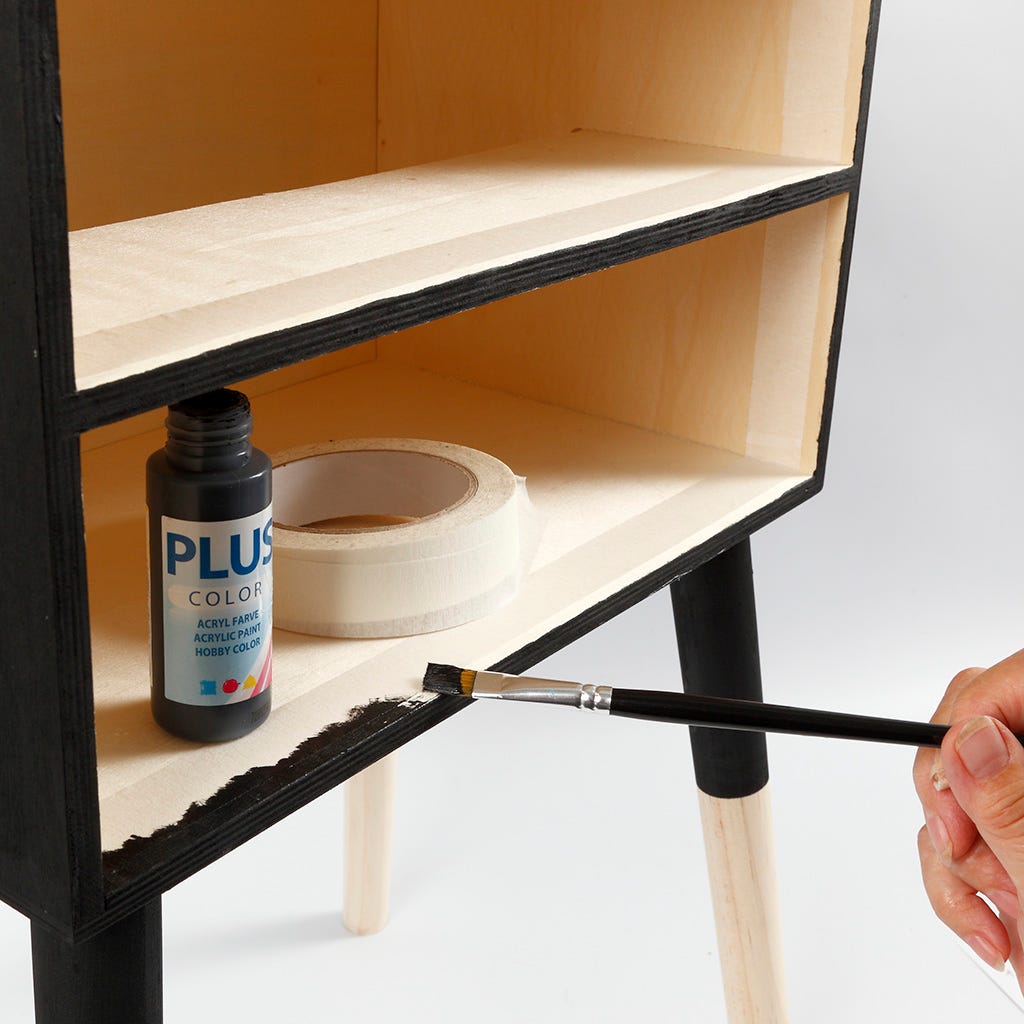 9
Screw on the legs. Attach masking tape approx. 5-6 mm from the edge. Paint the entire chest of drawers except the actual drawers and the inside. You may sand between coats for a smooth finish.