Decoupage is a decoration technique for covering items with cut-out paper designs or napkin designs using glue lacquer and a brush.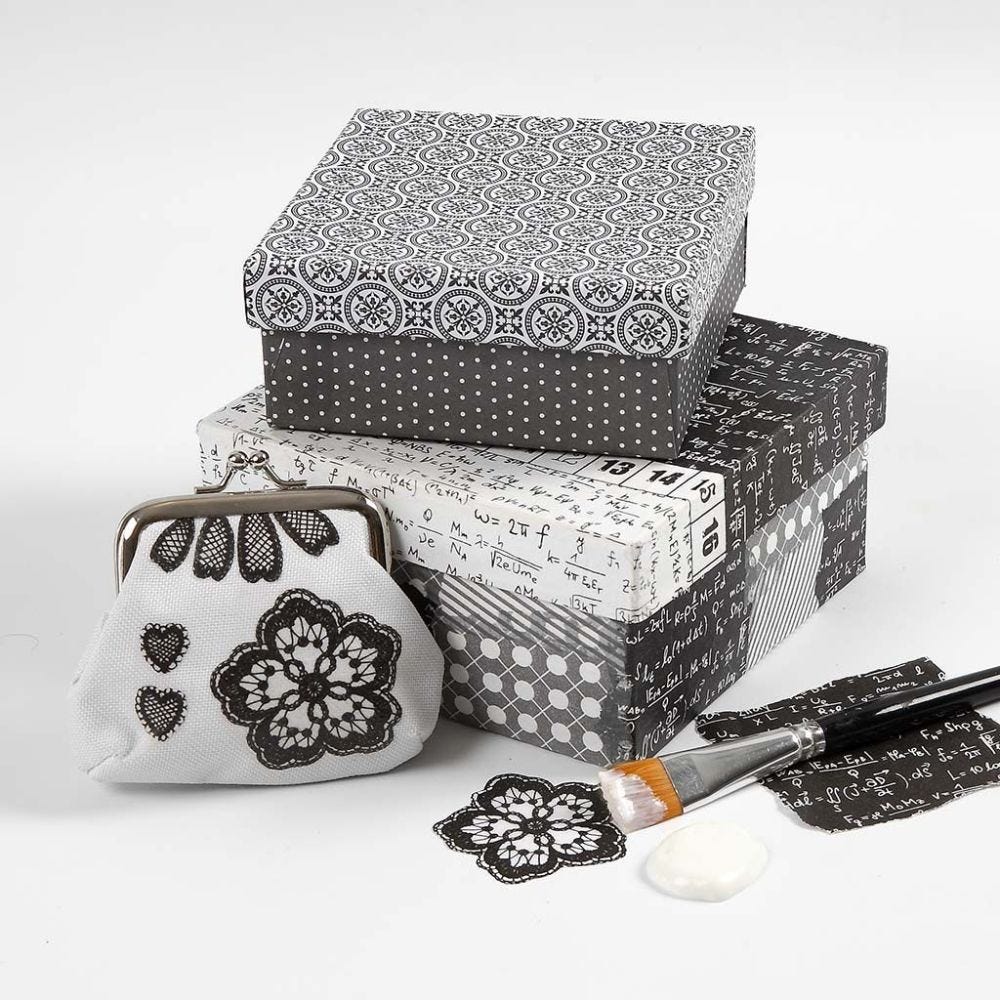 How to do it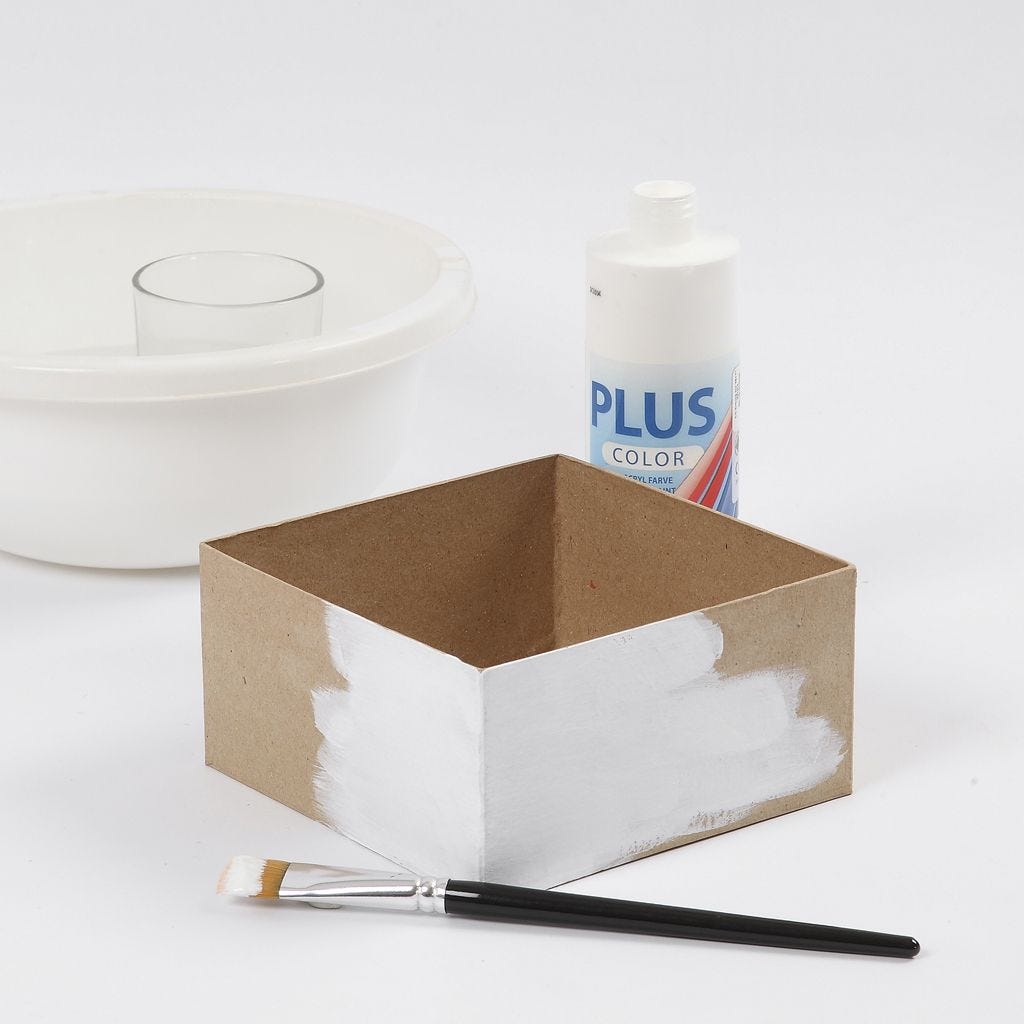 1.
Prime with paint and leave to dry, before decoupaging your chosen item. Wash glass items beforehand.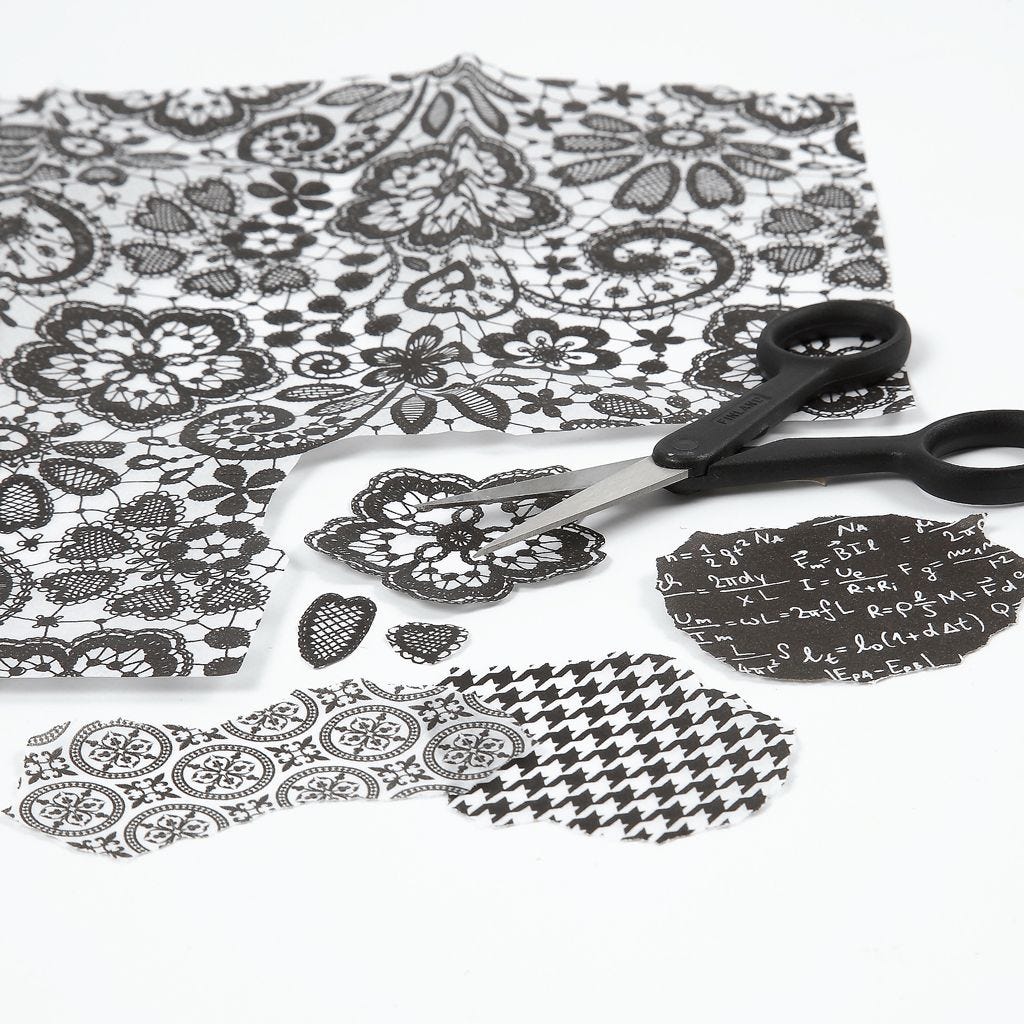 2.
Tear or cut out designs from paper/napkins.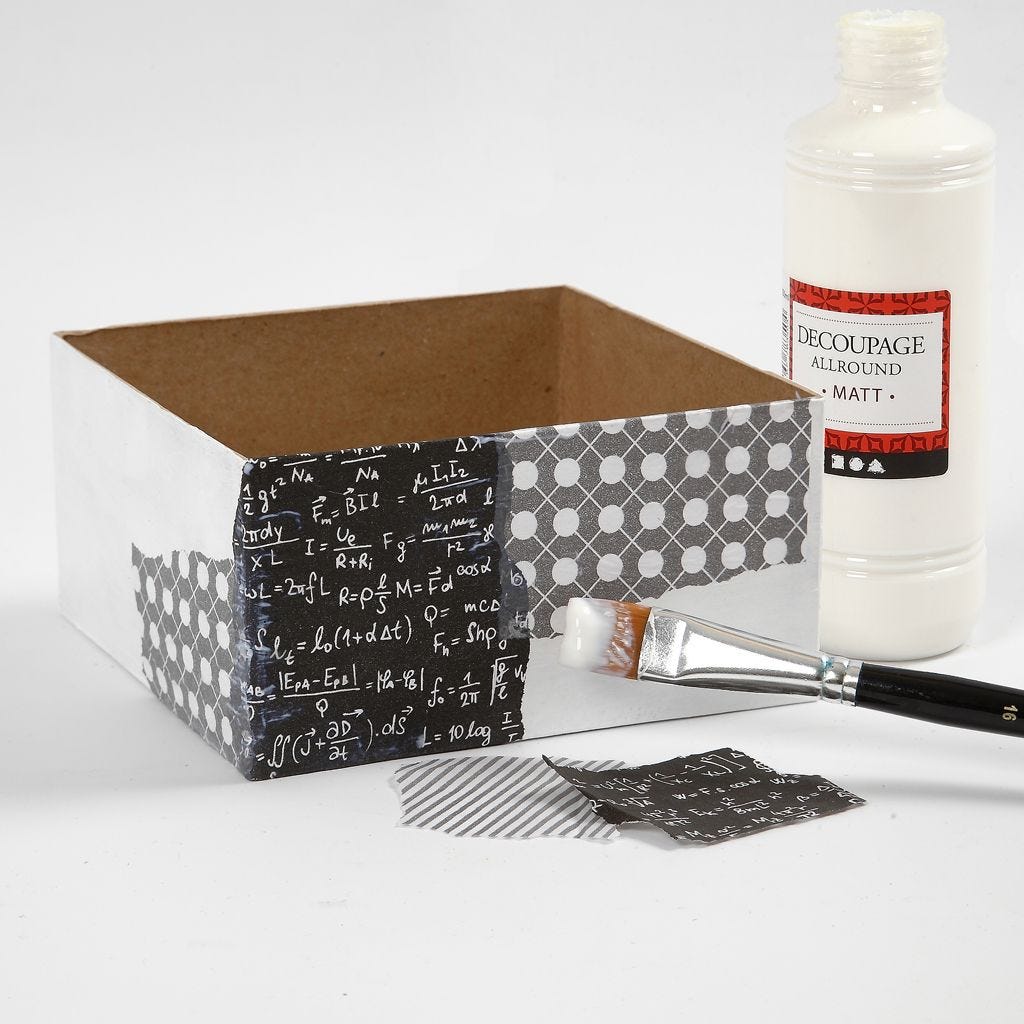 3.
Apply a coat of glue lacquer to your chosen item and attach the torn or cut out designs.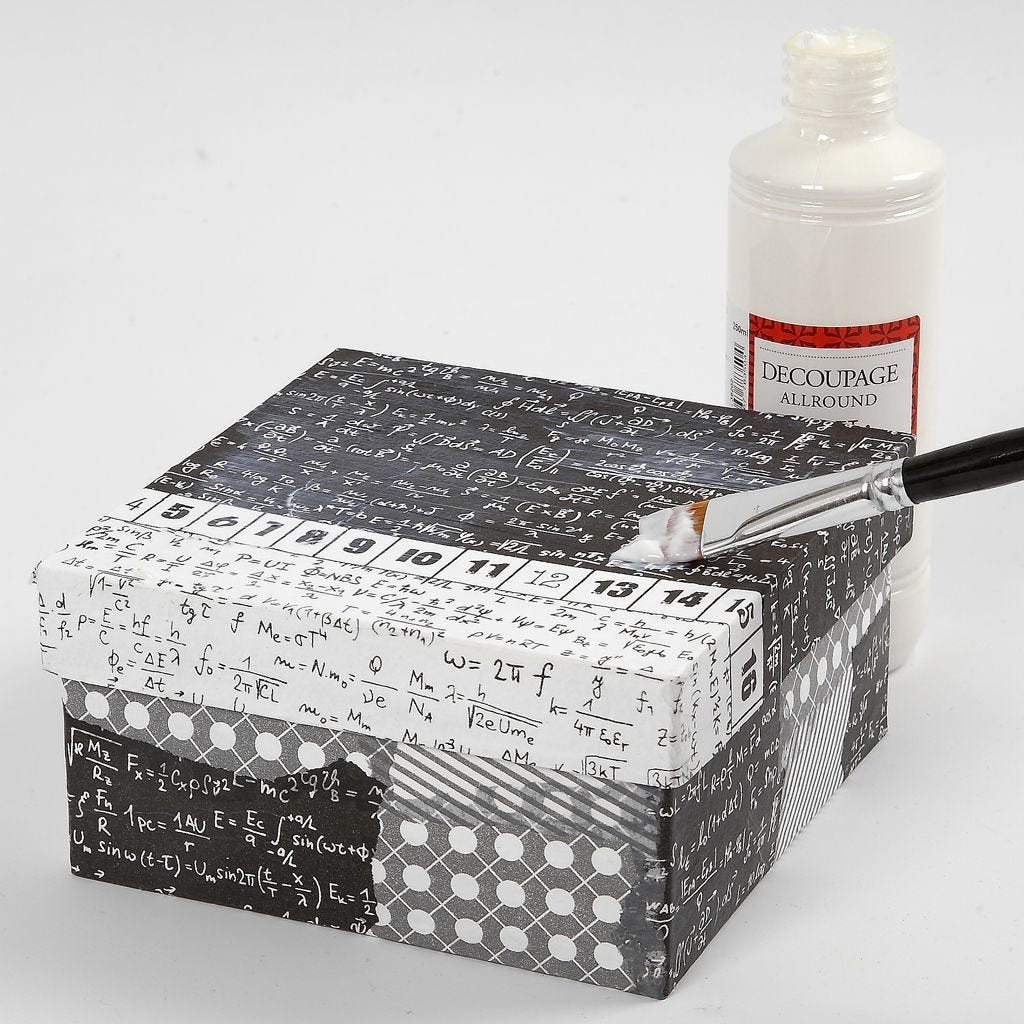 4.
Apply two or three coats of glue lacquer to the covered item and leave it to dry.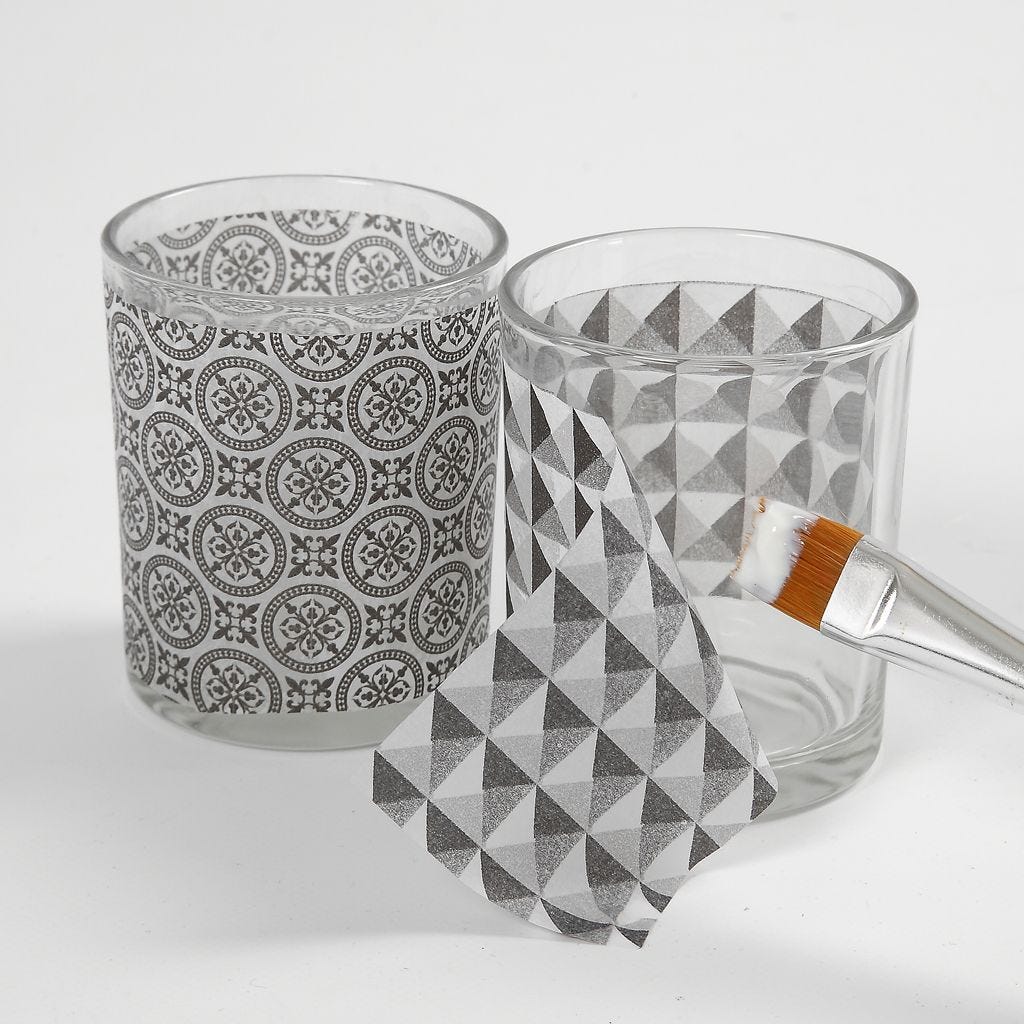 Decoupage on glass and porcelain:
Wash the item in warm water and dry thoroughly before starting the process. When the decoration is finished and the item has dried for approx. 2 hours, fix it in a household oven for 30 minutes at 160°C.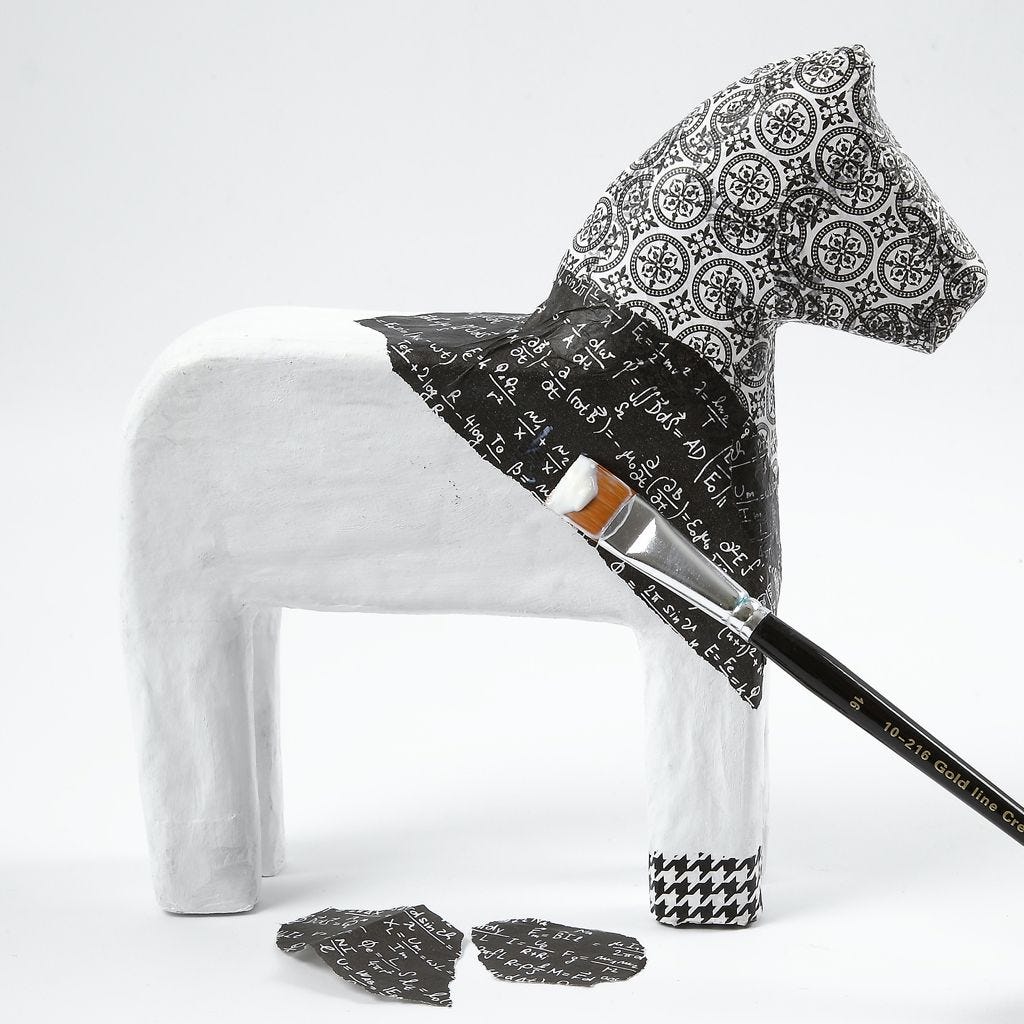 Decoupage on wood, papier-mâché and similar:
Prime the item with white paint, so that the design looks as clear as possible. The decoupage lacquer is available with a matt or a glossy finish. Drying time is approx. 1 hour.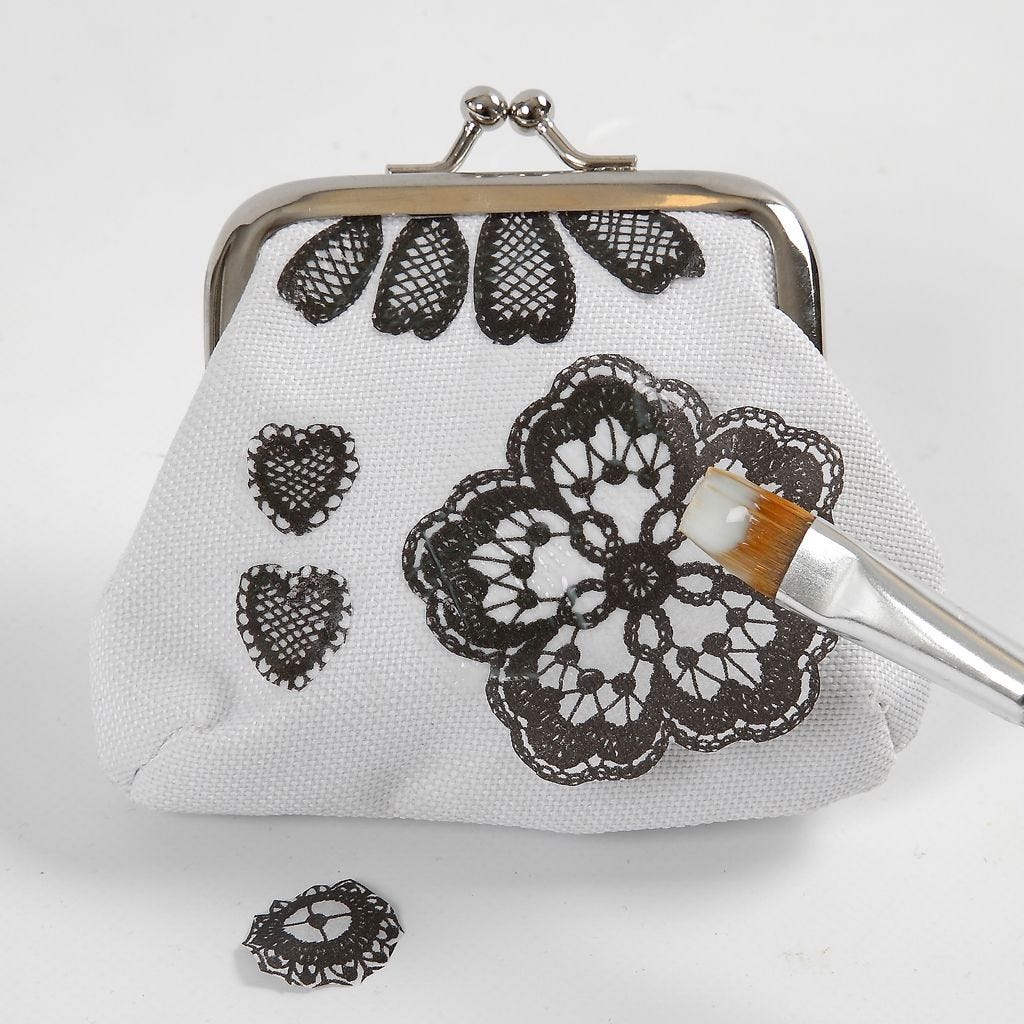 Decoupage on fabric and leather:
Use decoupage lacquer designed specifically for fabric. Drying time is approx. 1 hour. Fix the item with an iron so that it may be washed by hand.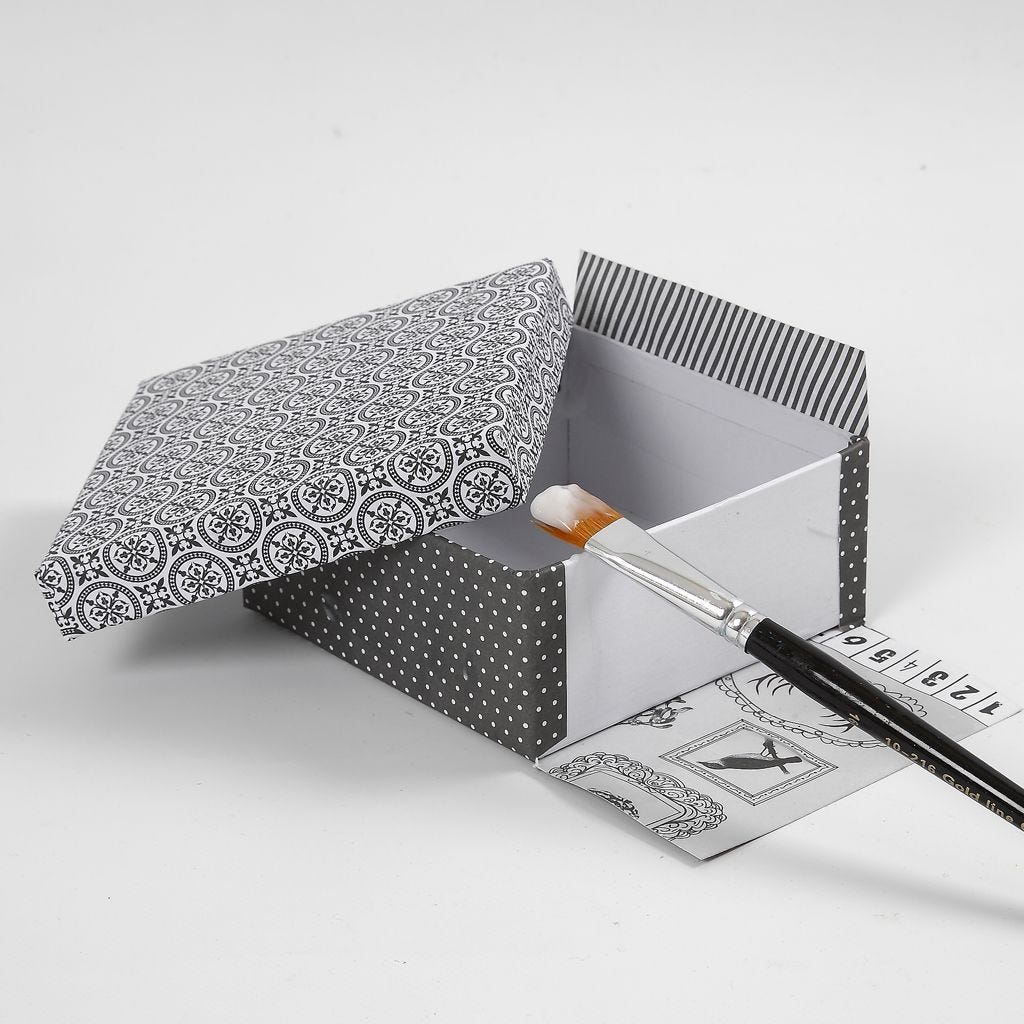 Decoupage with thick paper:
It is possible to use thick paper rather than napkins and similar. Use special adhesive for paper decoration. Finish with a coat of varnish for a waterproof finish.