A skeleton made from Wire Netting and covered with pieces of unbleached linen soaked in Paverpol. When dry the figures are painted with Pigment Acrylic Paint. You may use newspaper (without print) as an alternative. How to do it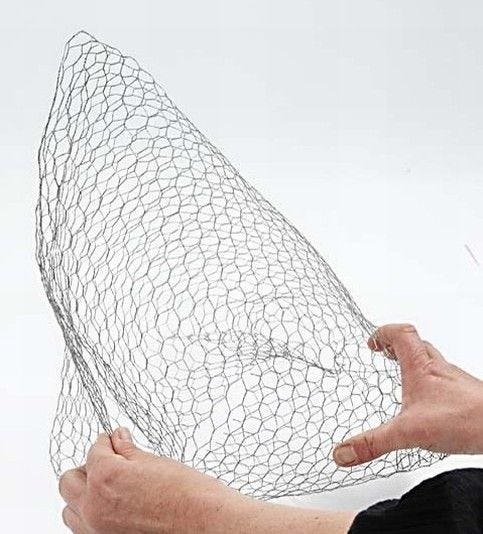 1.
Cut an approx. 70cm long piece of wire netting. Bend and fold the wire netting to form a bird shape. Fasten the wire netting securely.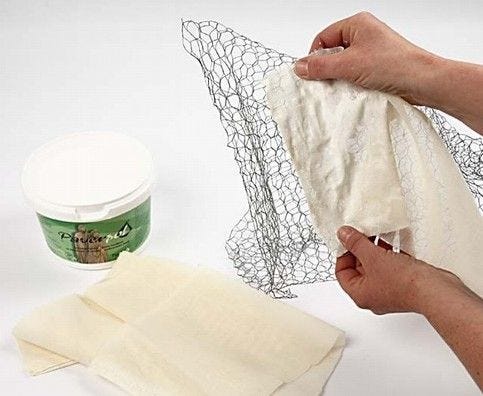 2.
Tear the unbleached linen into pieces or strips. Soak in Paverpol and wind around the wire netting shape. Cover completely and let it dry.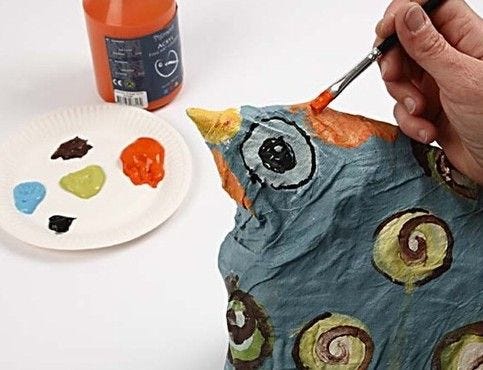 3.
When dry paint the figure with Pigment Acrylic Paint.
Copyright © 2013-present Creativ Company Ltd. All rights reserved | 2 Pine Court | Kembrey Park | Swindon | Wiltshire | SN2 8AD | 01793 616 068 | admin@cc-craft.co.uk