A Paper Yarn Hanger for a floating Shelf
A Paper Yarn Hanger for a floating Shelf
This hanger is made from paper yarn as longcords with beads. The cords are attached in the holes of a round wooden disc under which a large wooden bead is threaded. Finish with a knot.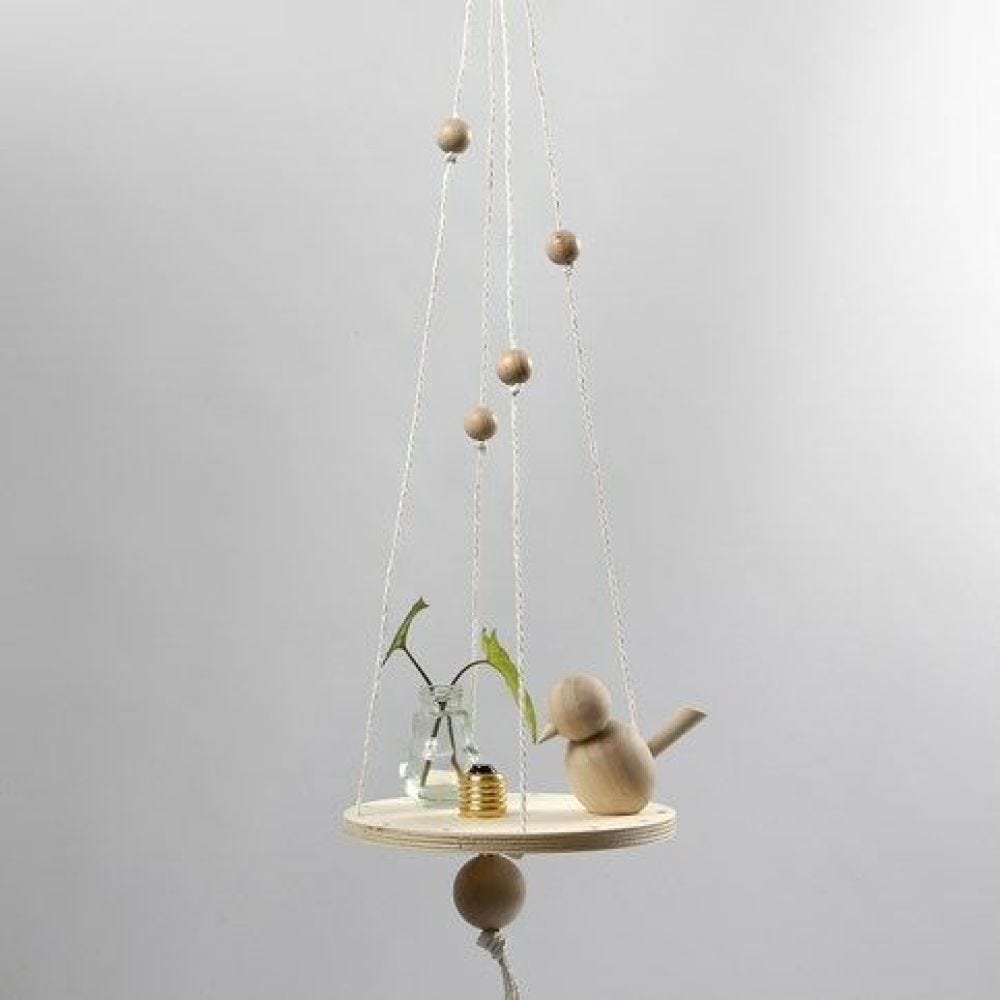 How to do it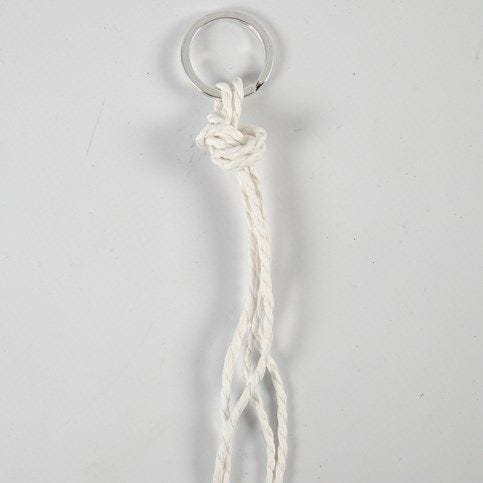 1.
Cut two 300cm pieces of paper yarn. Thread them through a key ring and tie a knot at the top so that there are now four (4) equally long cords to work with.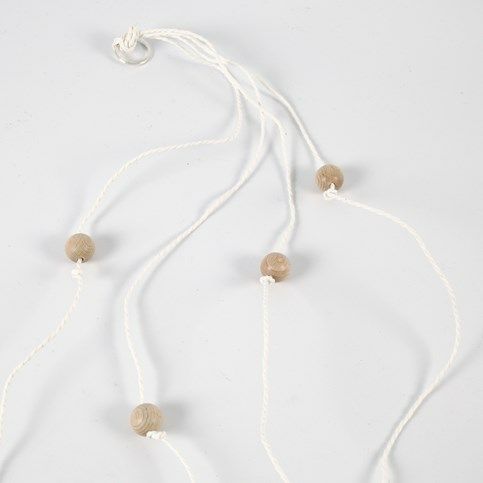 2.
Randomly thread a bead onto each of the four cords. Tie a knot underneath each bead. Distribute the cords at roughly the same distance and feed each cord through a hole in the wooden disc.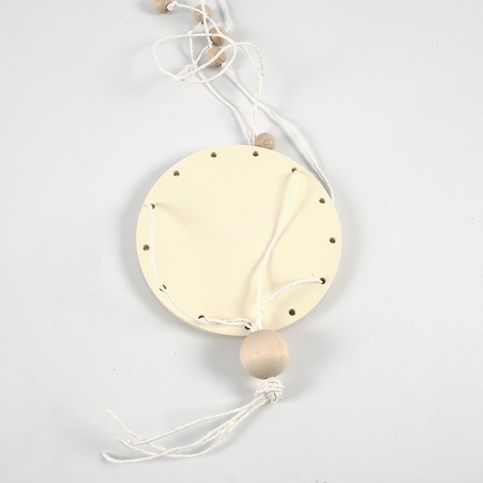 3.
Thread all four cords through a wooden bead underneath the wooden disc, tie a knot and trim the cords.
Copyright © 2013-present Creativ Company Ltd. All rights reserved | 2 Pine Court | Kembrey Park | Swindon | Wiltshire | SN2 8AD | 01793 616 068 | admin@cc-craft.co.uk