Hanging Decorations with Felt Shapes, natural Materials & Bells
Hanging Decorations with Felt Shapes, natural Materials & Bells
The hanging decoration is made from a felt Christmas tree, seeds of star anise, cones and small bells attached to a piece of flax twine. Motifs from a Christmas napkin are glued onto the felt Christmas tree.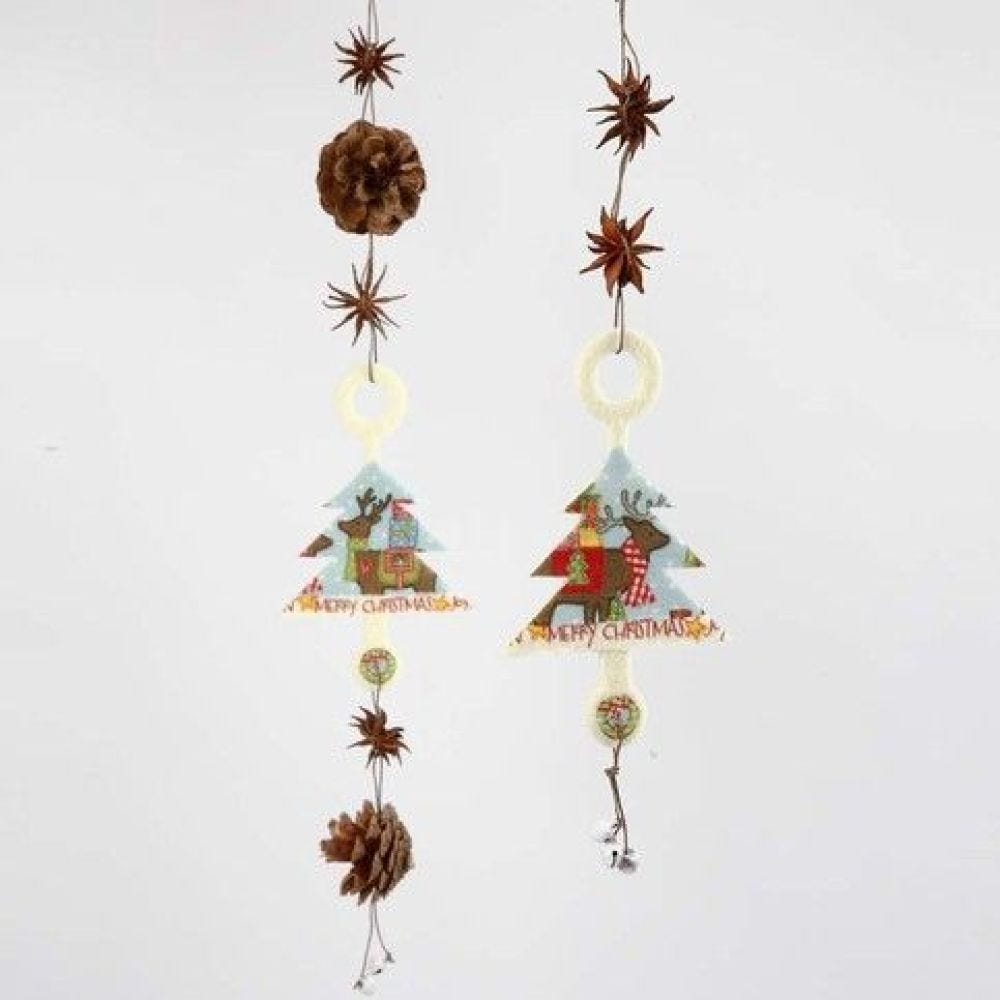 How to do it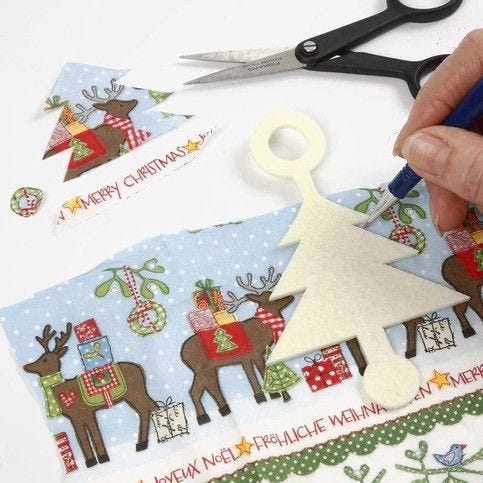 1.
Use the Christmas tree as a template. Place it on top of the napkin for drawing around the preferred motif. NB! Only use the top layer of the napkin with the actual motifs.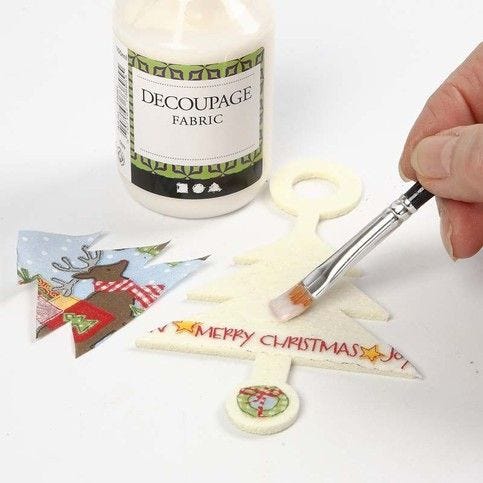 2.
Attach the napkin motifs onto both sides of felt Christmas tree using decoupage lacquer. NB! Make sure to apply the decoupage lacquer to the Christmas tree rather than to the napkin. TIP: you may glue the top layer of whole napkin onto the Christmas tree and then trim when dry.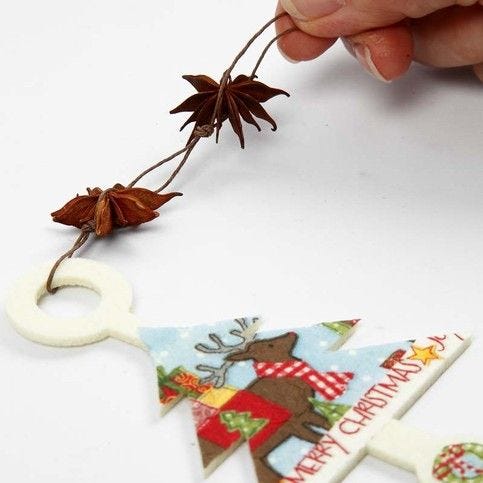 3.
Cut a piece of flax twine for hanging at the desired length. Tie cones and anise stars onto the flax twine as you please.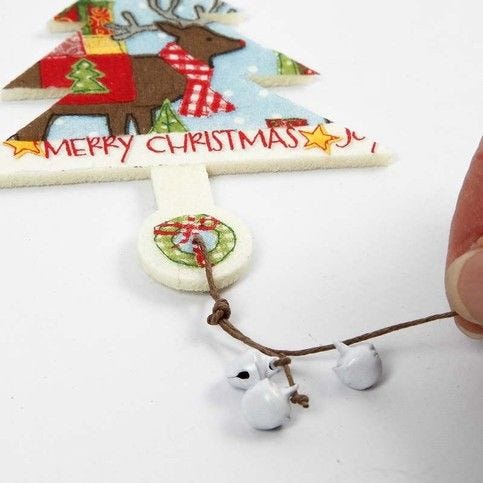 4.
Make a hole at the foot of the Christmas tree. Attach a piece of flax twine through the hole and attach small bells onto the each end. You may choose to attach another cone or star anise onto each end instead.