A puppet theatre with insects
A puppet theatre with insects
Decorate a shoe box and cut a slot in the top. The shoe box provides the stage backdrop for homemade insects and plants which – via the children – can tell the audience what we can do to look after Nature and animal life on land.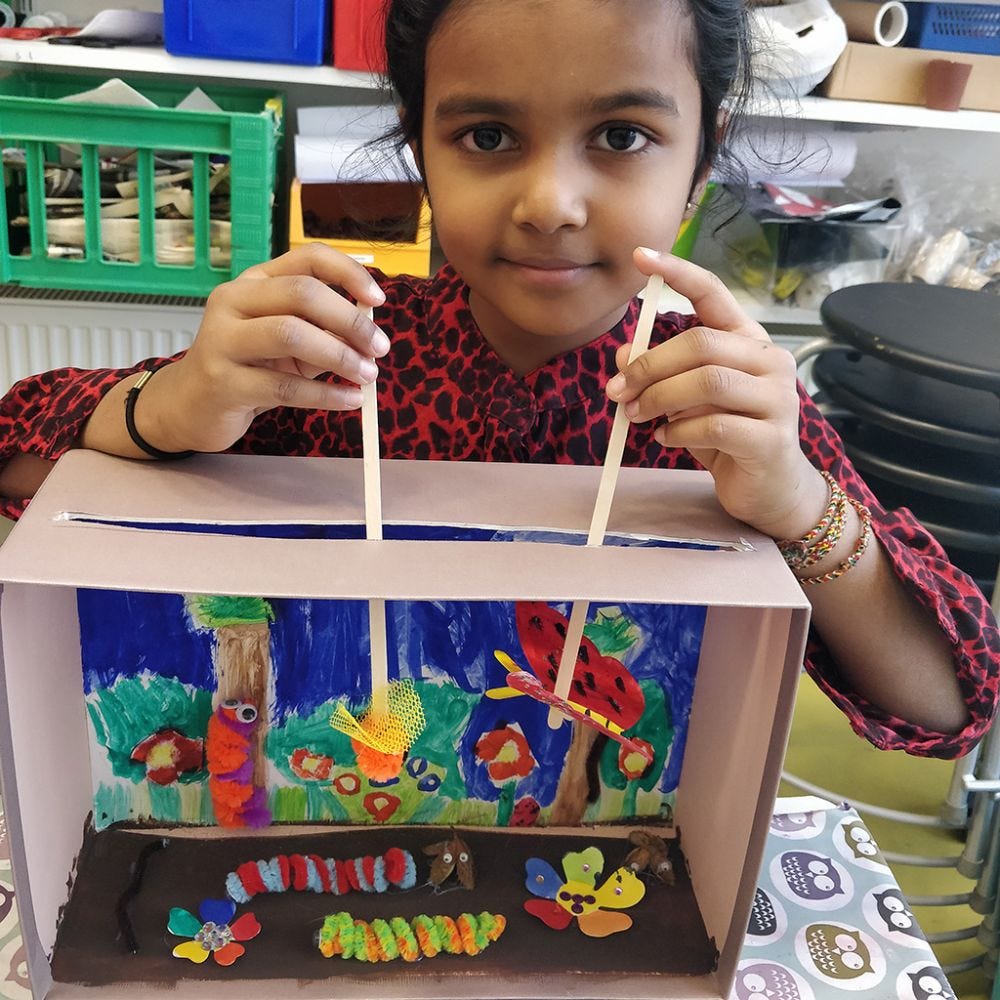 How to do it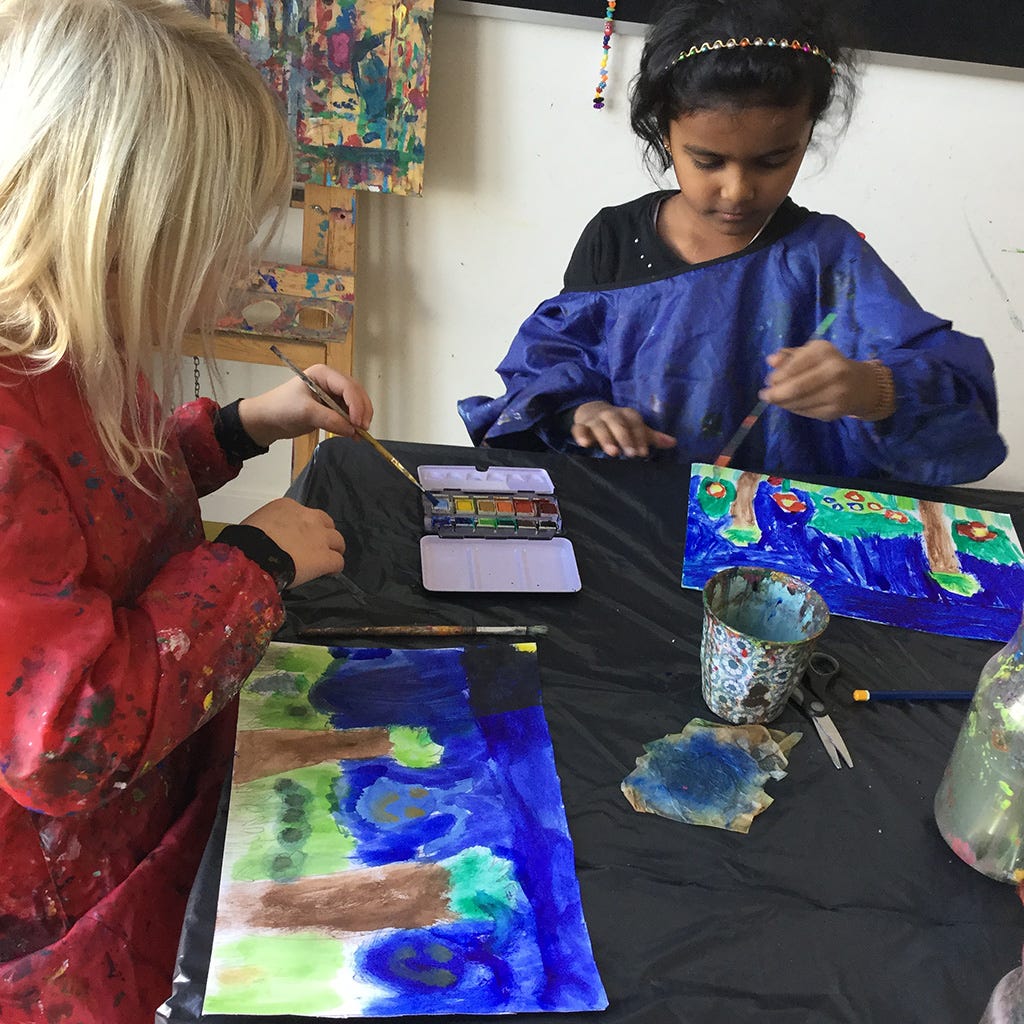 1
Measure a piece of white card to fit the bottom of the shoe box, trim and decorate with, for example, watercolours. When the paint is dry, attach it onto the bottom inside the shoe box as the stage backdrop.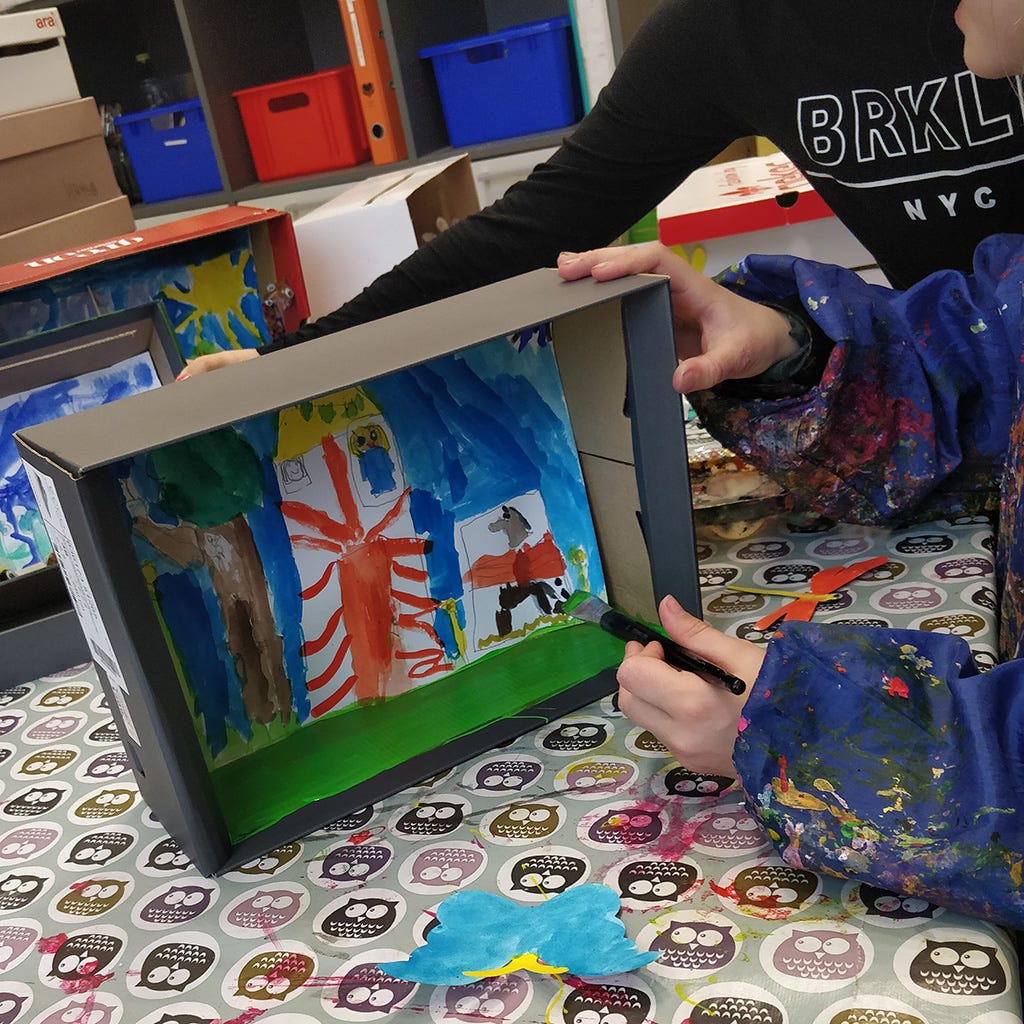 2
Paint the remaining sides inside the shoe box.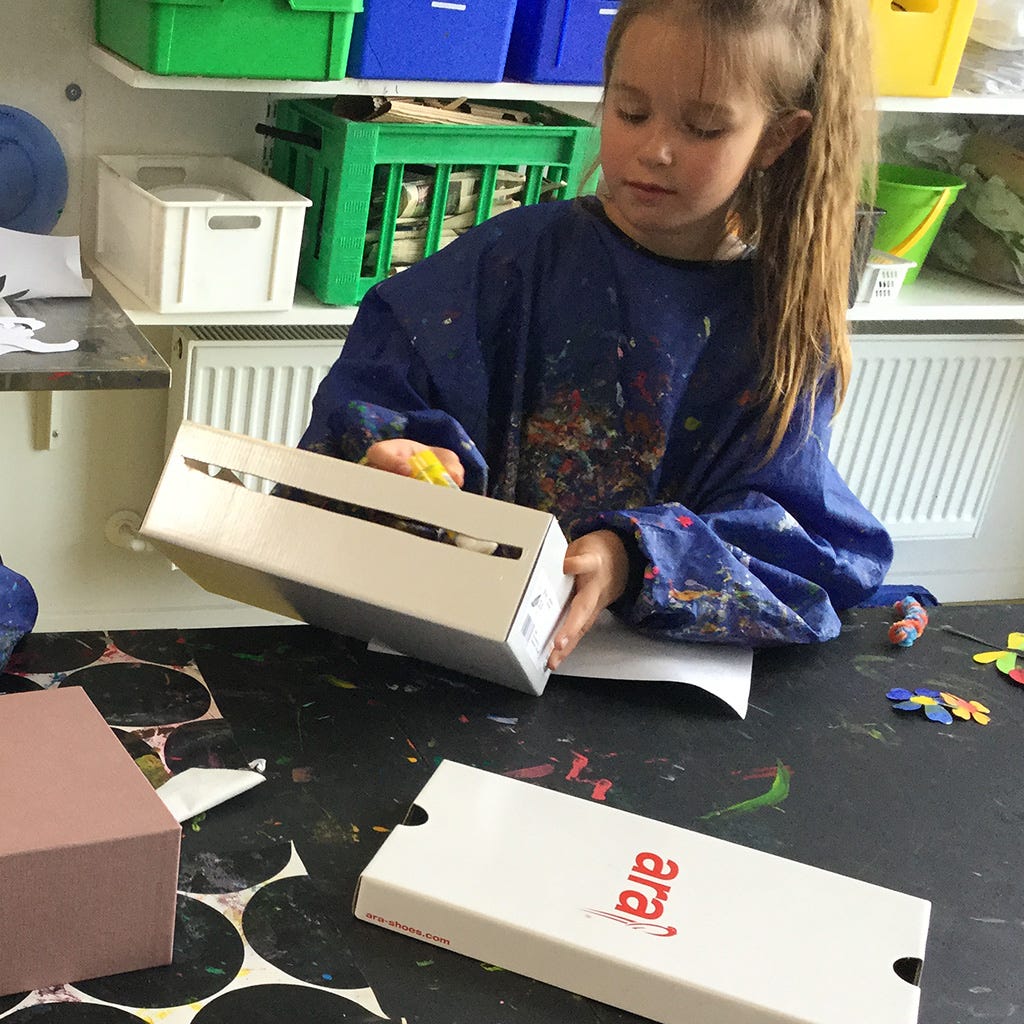 3
Cut a slot in the side of the shoe box which will eventually be the top of the box. You may need an adult to help you.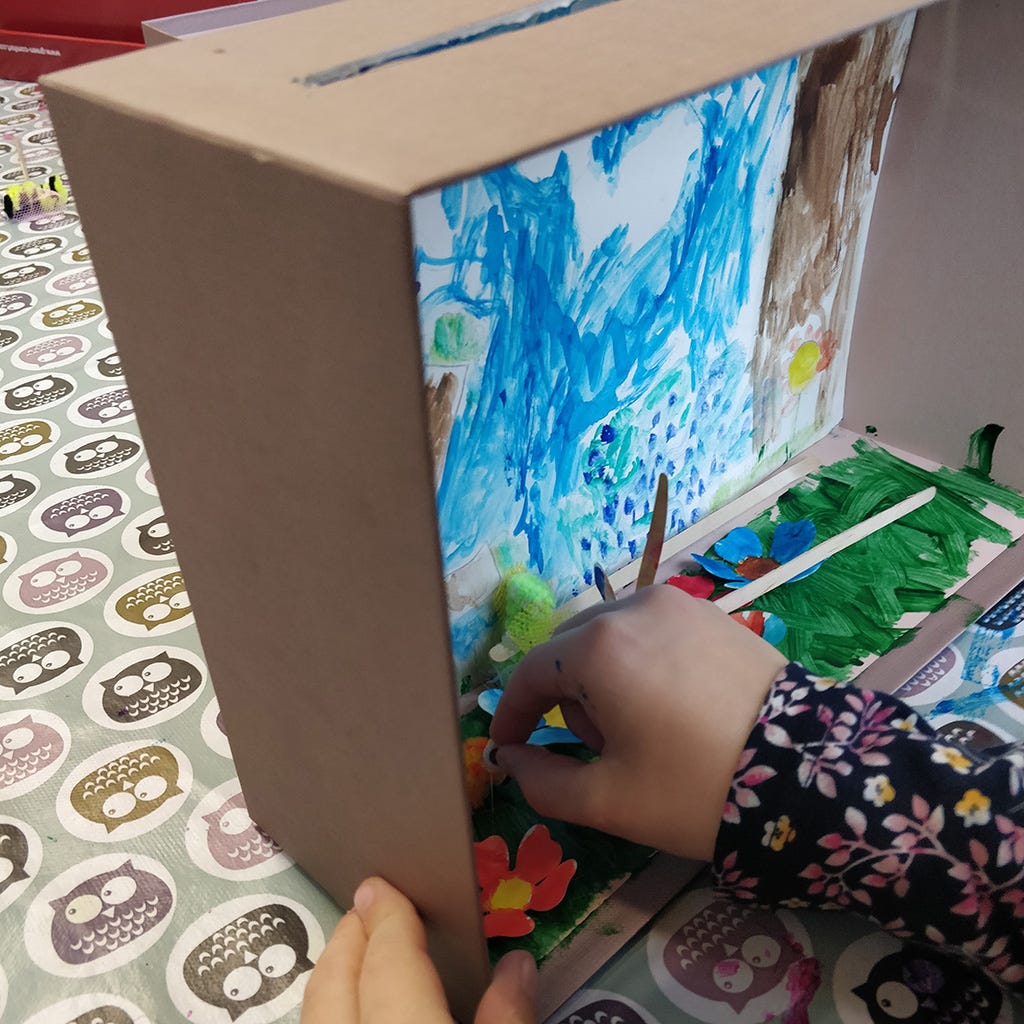 4
Decorate the punched-out card insects and flowers. Glue the flowers onto the bottom of the homemade stage (opposite the side with the slot) and attach the insects onto long ice lolly sticks.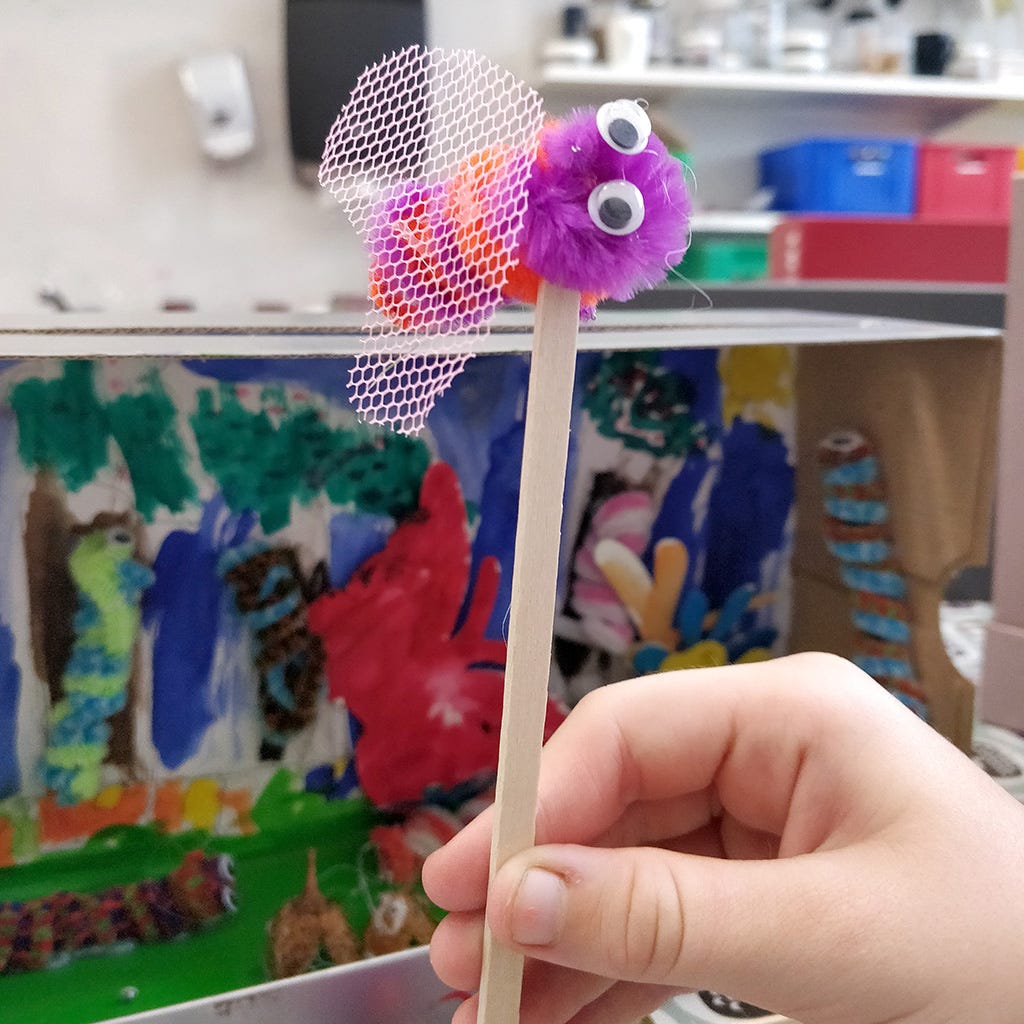 5
Model insects from pipe cleaners and attach googly eyes. Attach the insects onto long ice lolly sticks using a glue gun. You may add wings from tulle.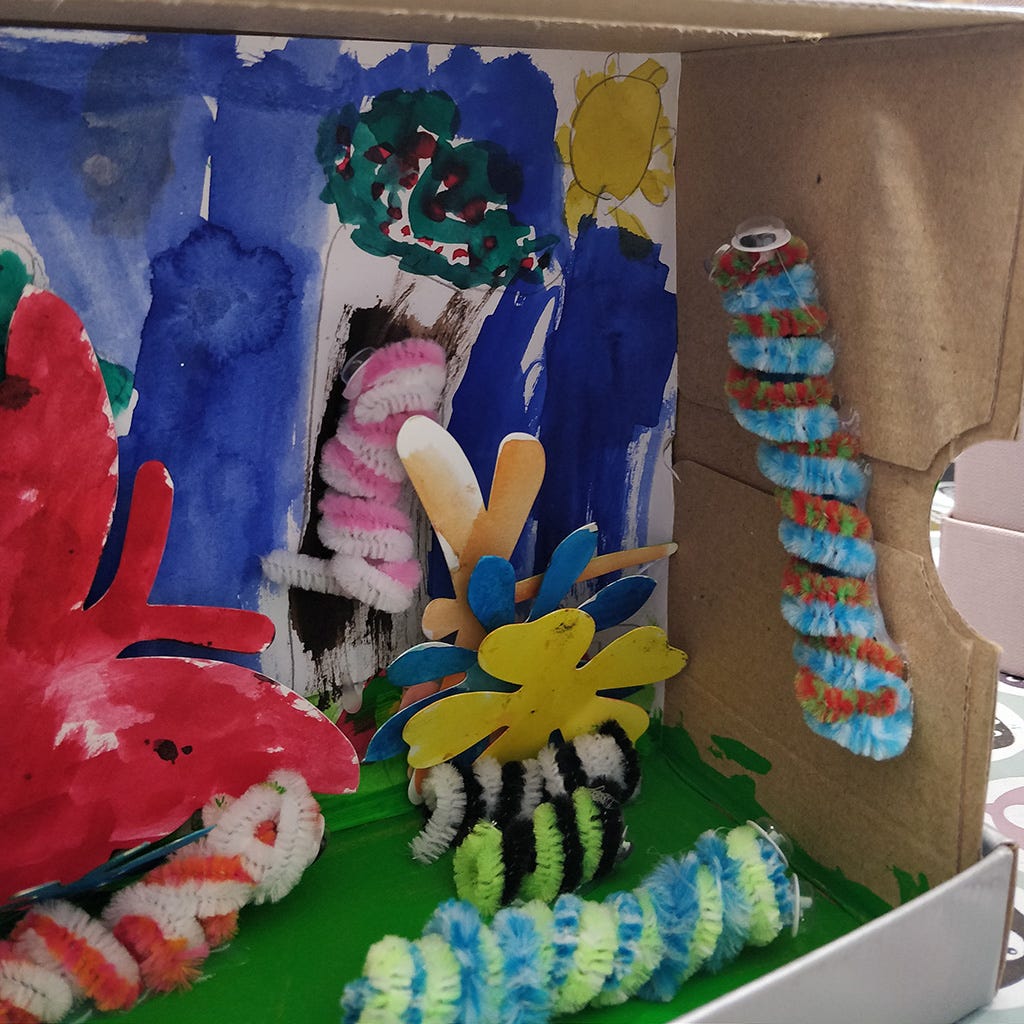 6
You may attach caterpillars onto the insides of the shoe box using a glue gun.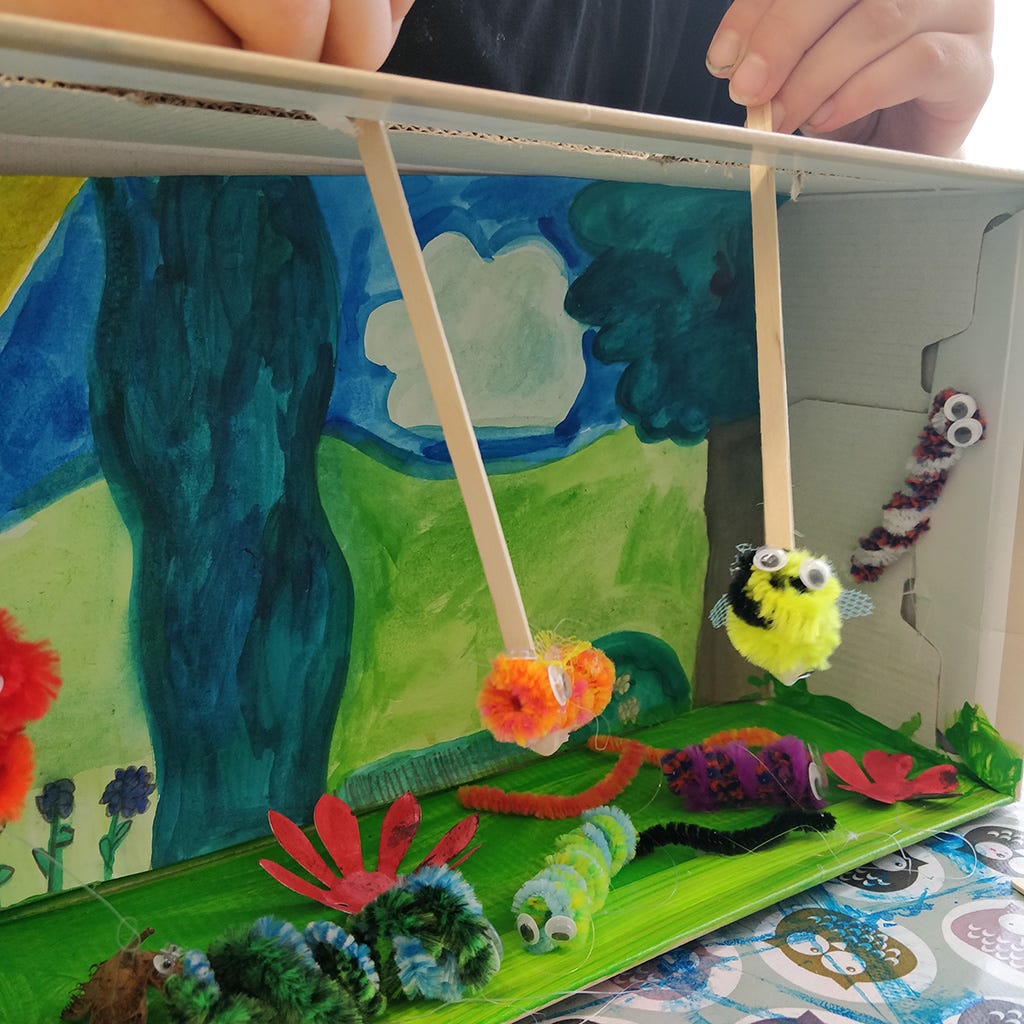 7
Push the sticks with the glued-on insects through the slot at the top and the play can begin. The children will add voices to the insects which want to look after their and our environment.
Copyright © 2013-present Creativ Company Ltd. All rights reserved | 2 Pine Court | Kembrey Park | Swindon | Wiltshire | SN2 8AD | 01793 616 068 | admin@cc-craft.co.uk