A Place Card for a Confirmation Party with a Shirt and Bow Tie
A Place Card for a Confirmation Party with a Shirt and Bow Tie
Make your own place cards for the confirmation party with a shirt and a bow tie from black and white paper and self-adhesive rhinestones for buttons. Print out names or write them with a marker pen on paper.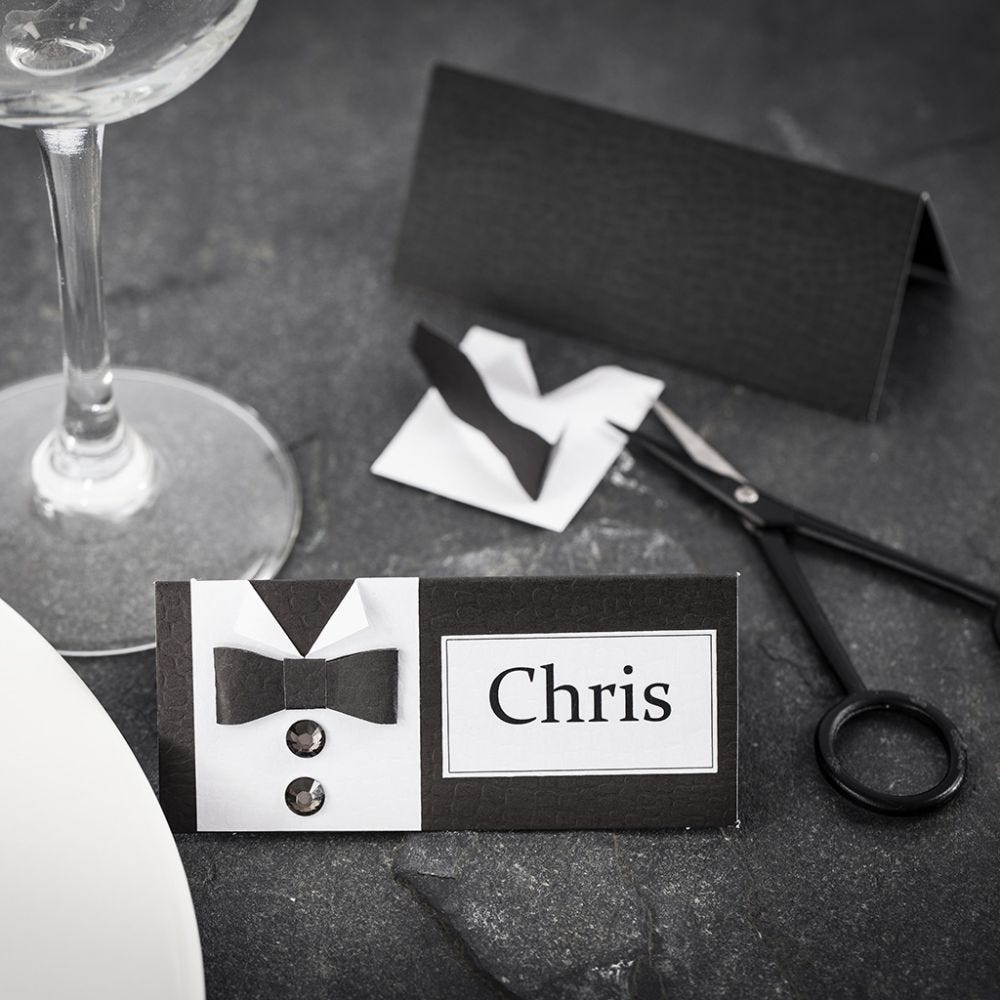 How to do it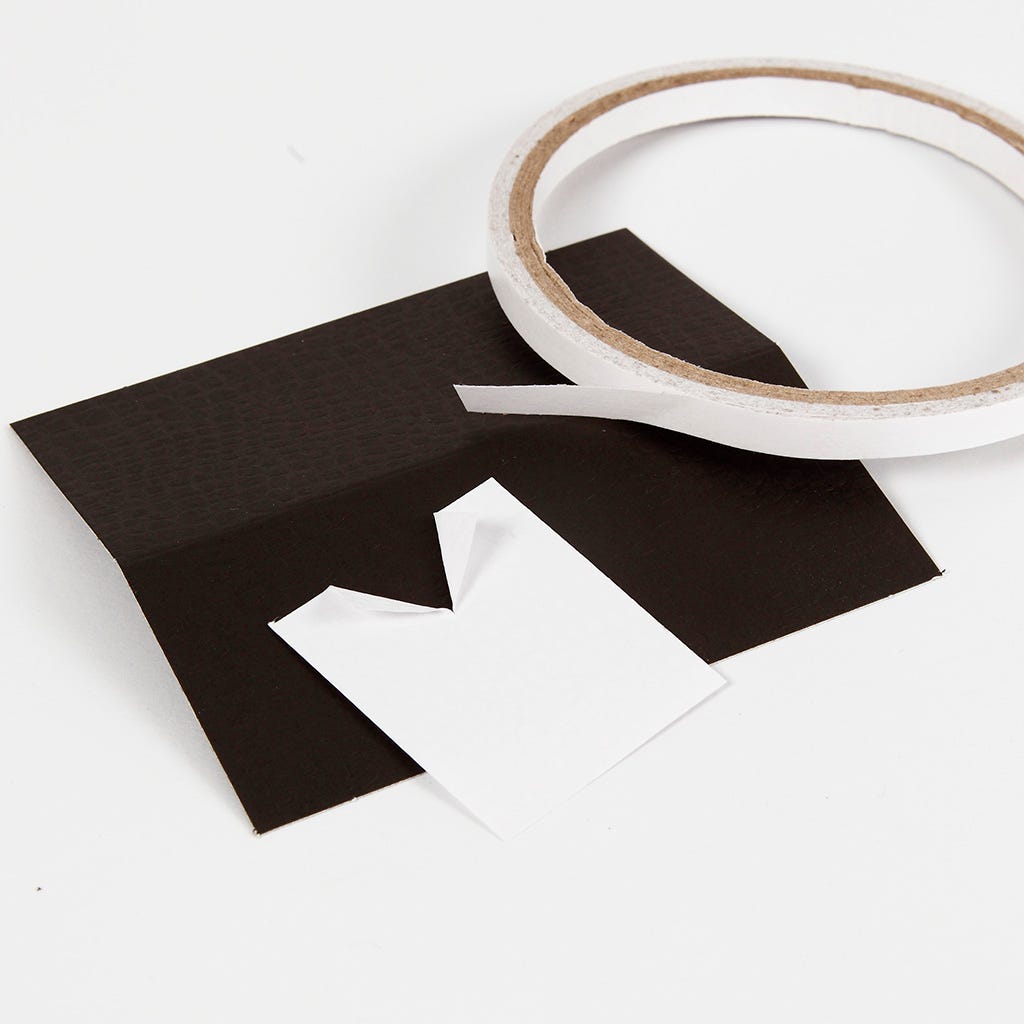 1
Cut a 3.5x4 cm piece of white textured paper for the shirt. Make a cut in the middle at the top and fold the collars to either side. Attach the shirt onto the place card with double-sided adhesive tape.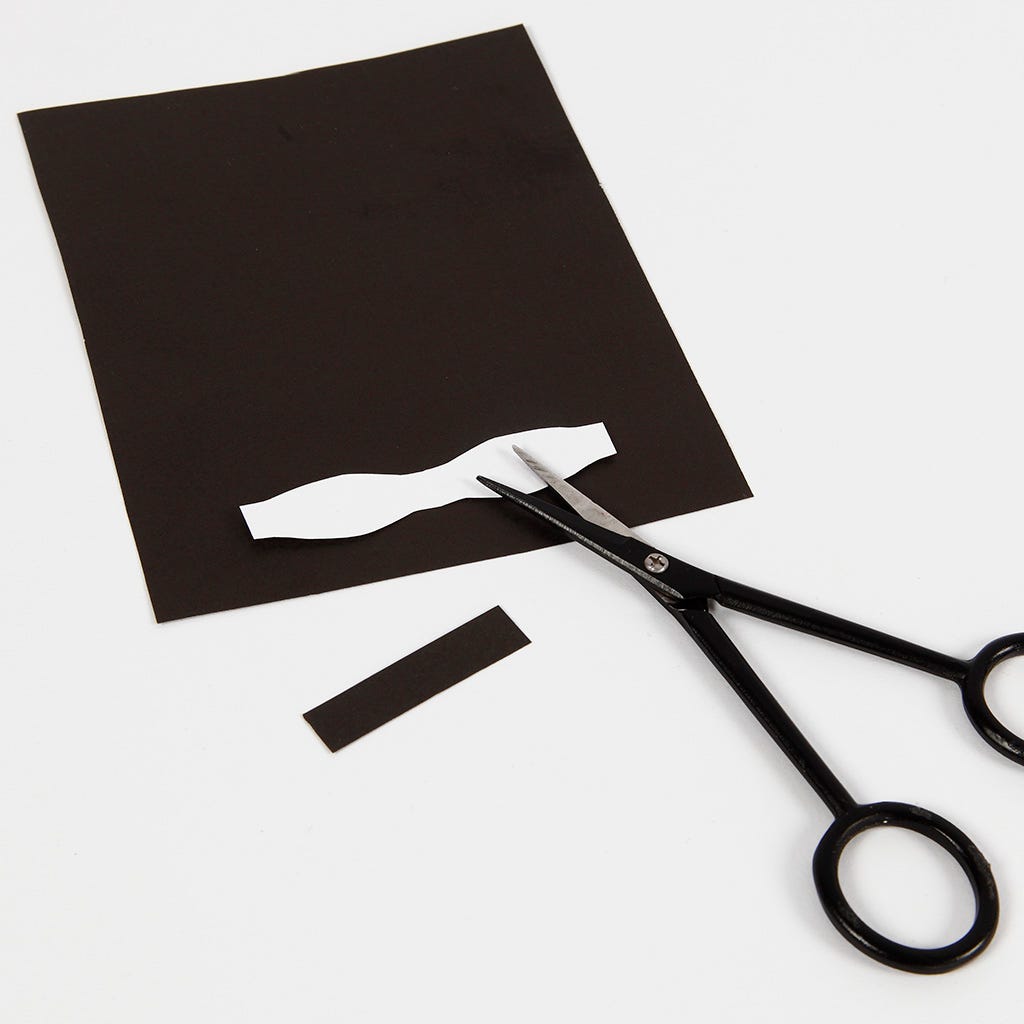 2
Cut out a bow tie using a template as well as a small strip of textured paper for the knot. Fold both ends of the bow tie cut-outs so they meet in the middle. Attach the strip around the joint with double-sided adhesive tape. Attach the finished bow tie onto the shirt with double-sided adhesive tape.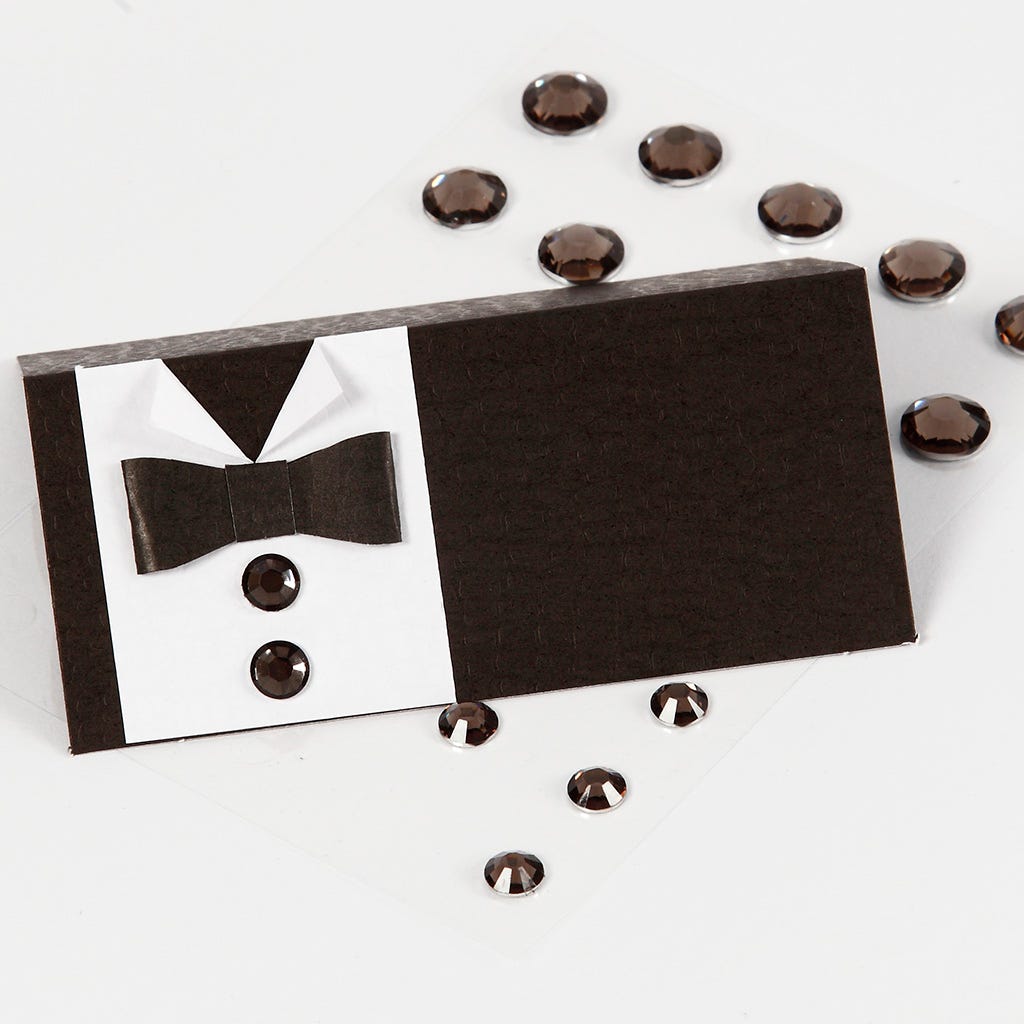 3
Attach self-adhesive rhinestones for the buttons.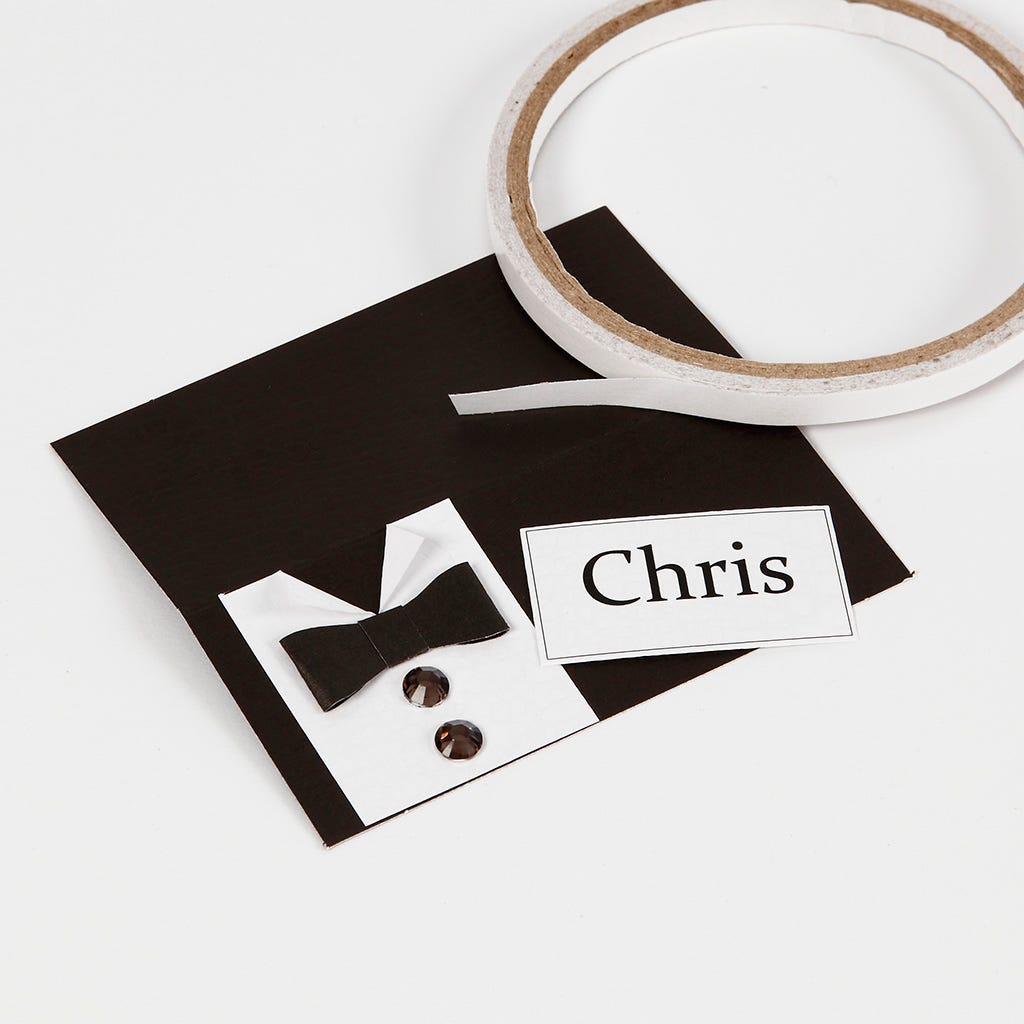 4
Print out a name (or use a marker pen) on textured paper and attach onto the place card using double-sided adhesive tape.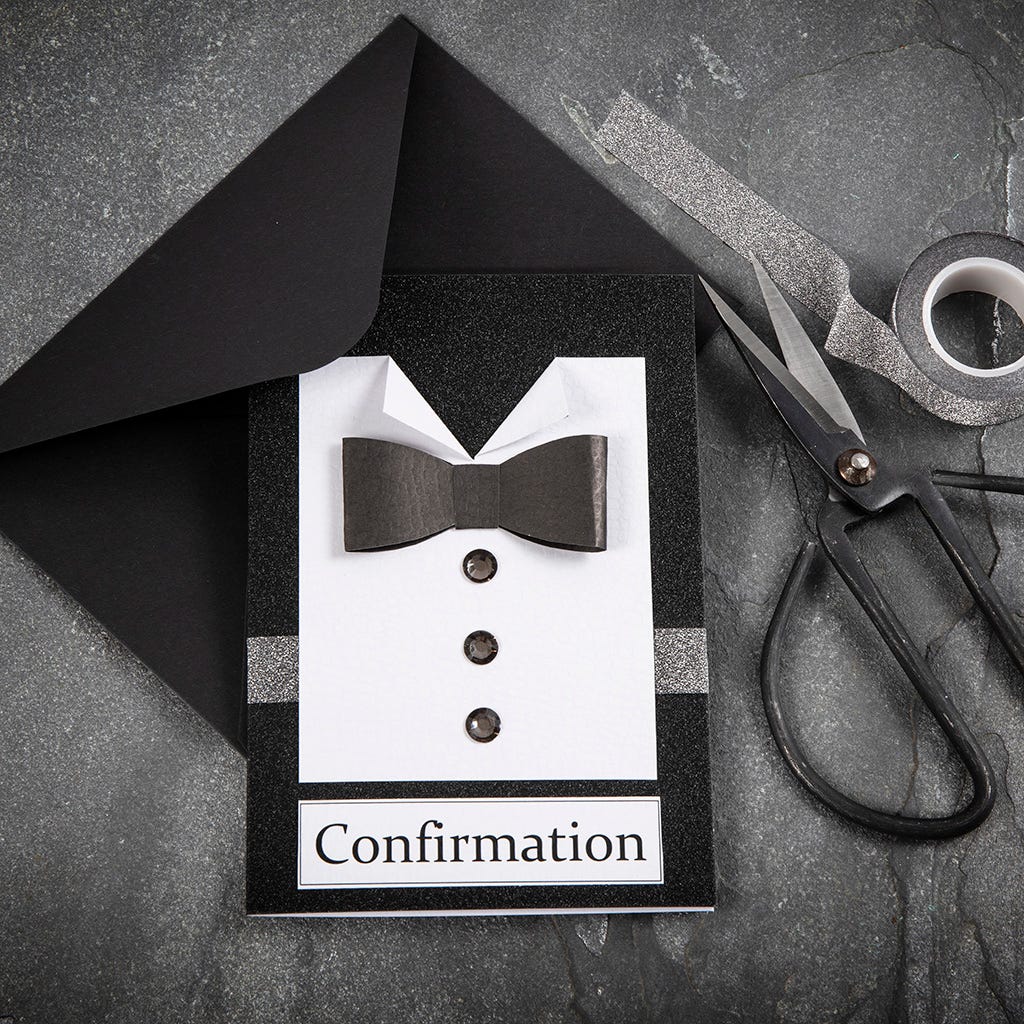 5
See our matching ideas: Invitation 15170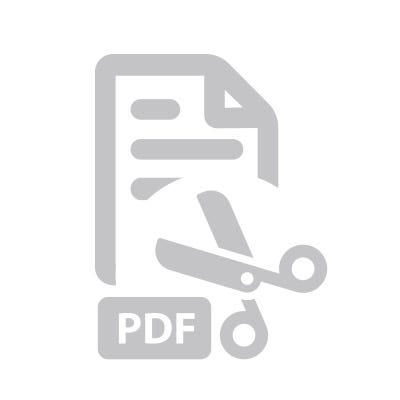 Attached file:
Download