A lifelike painted and decorated white Plastic Egg
A lifelike painted and decorated white Plastic Egg
This white plastic egg is painted with Plus Color craft paint using an egg painter which is a practical tool for this purpose. When dry, the egg is decorated with glued-on text made from punched-out plastic foil.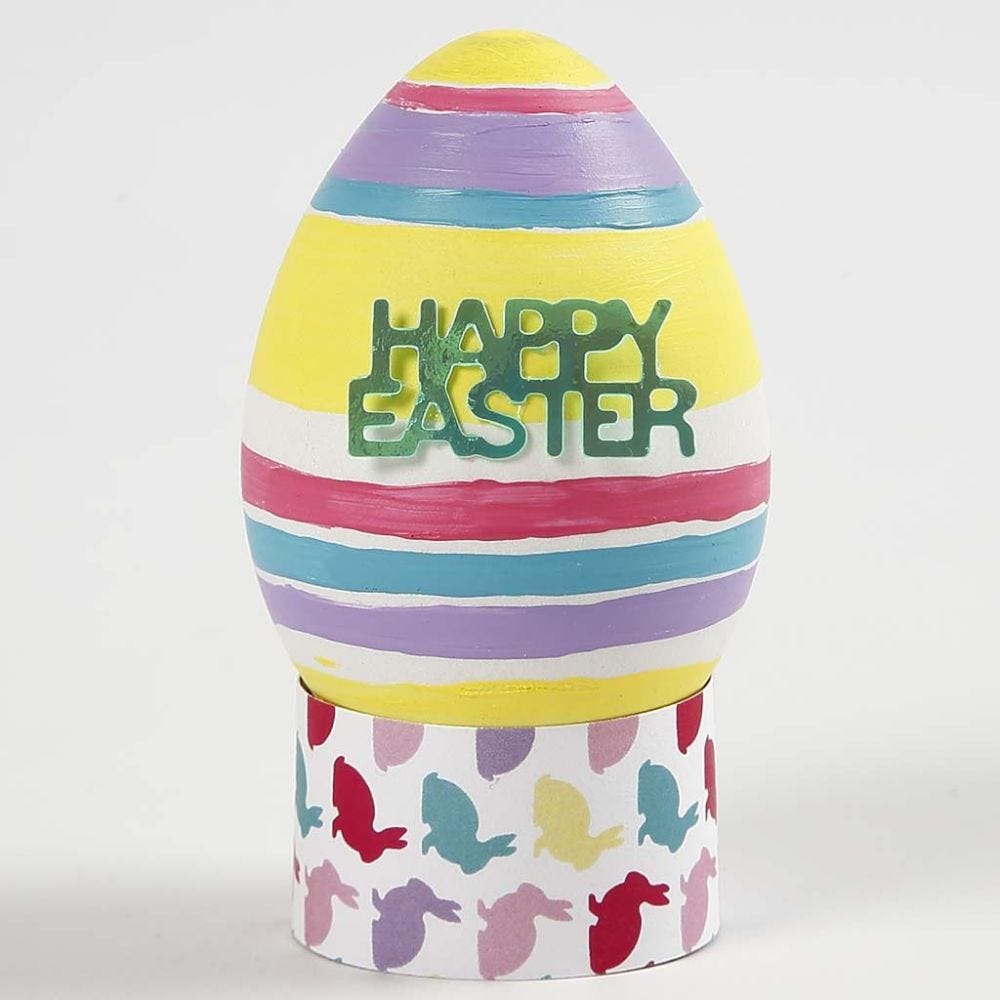 How to do it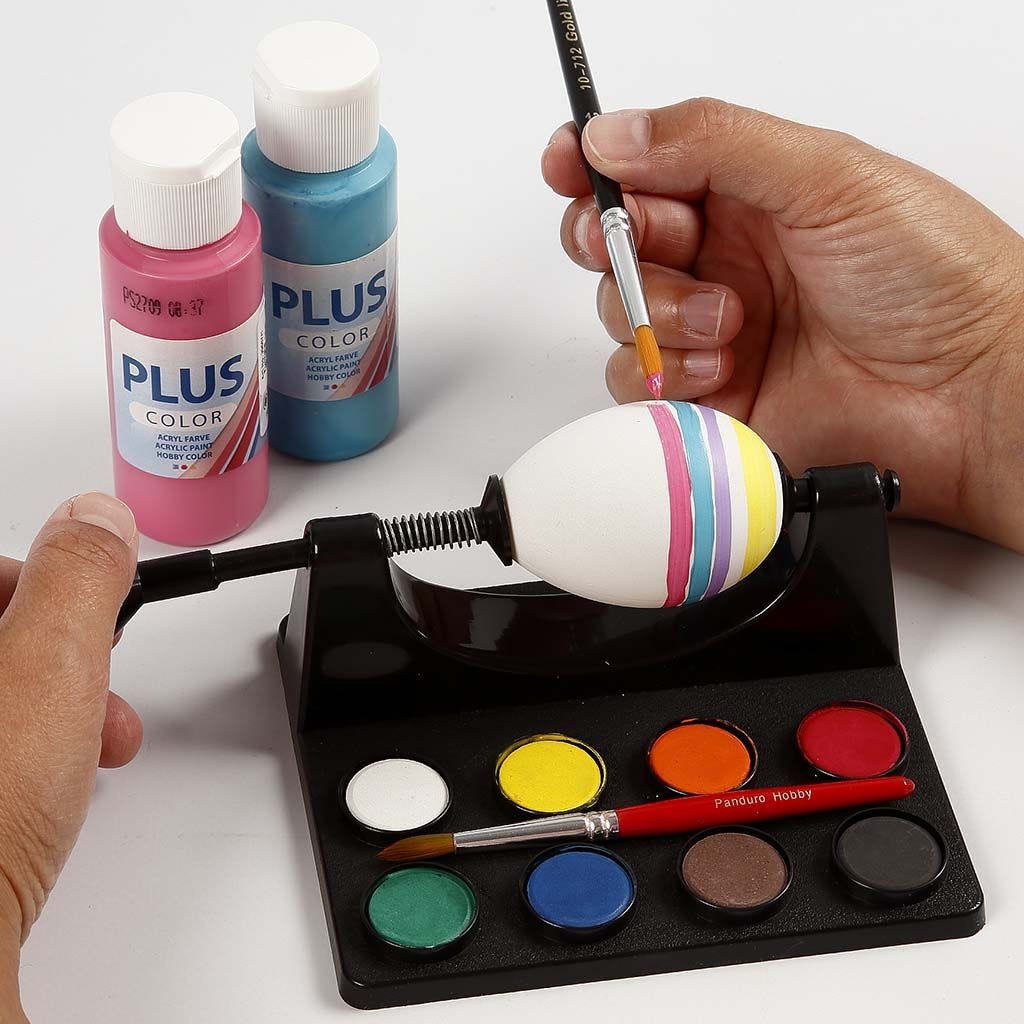 1
Place an egg in the tool for painting. Paint the egg with Plus Color craft paint, using the other hand for rotating the egg at the same time. Leave to dry.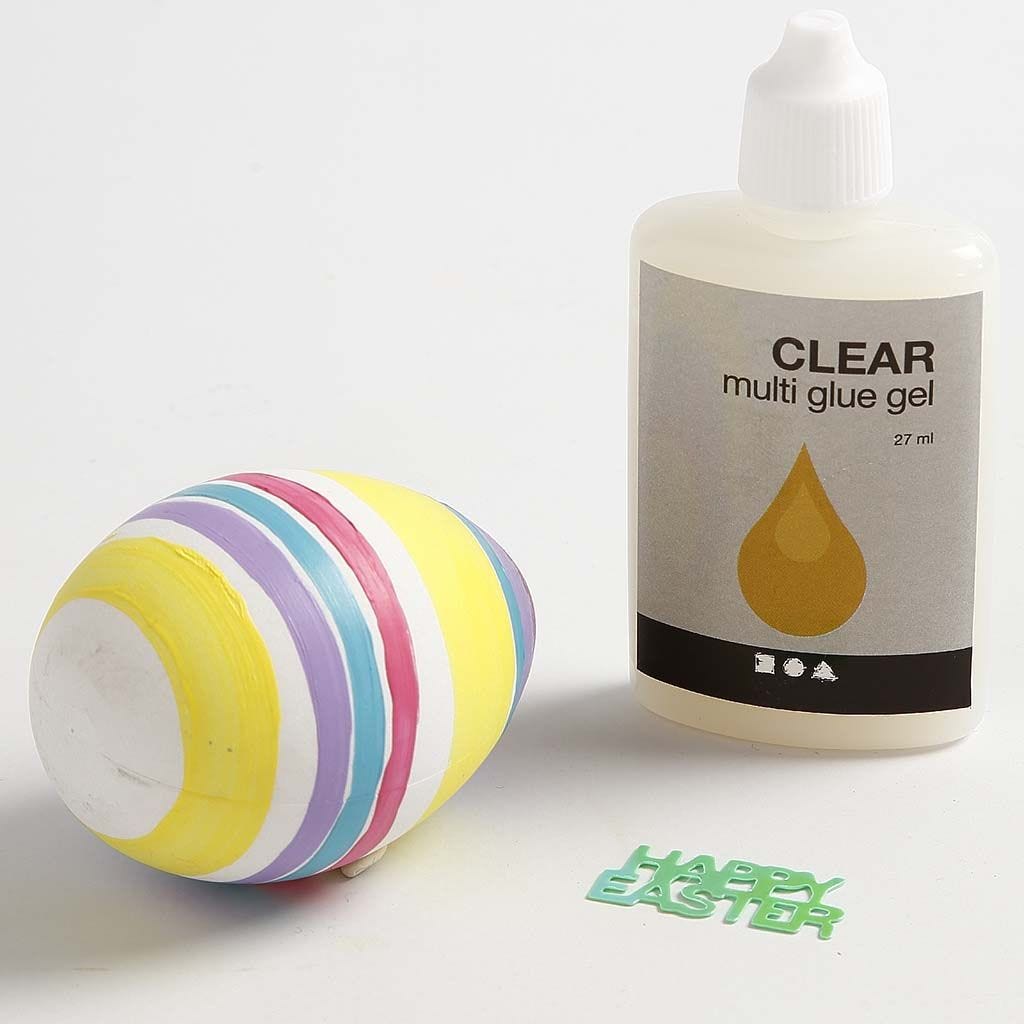 2
Attach the punched-out plastic foil text onto the egg using Clear Multi Glue gel.