A cushion cover with watercolour effects
A cushion cover with watercolour effects
Paint watercolour effects on a ready-made cushion cover with art aqua liquid watercolour mixed with Textile Medium.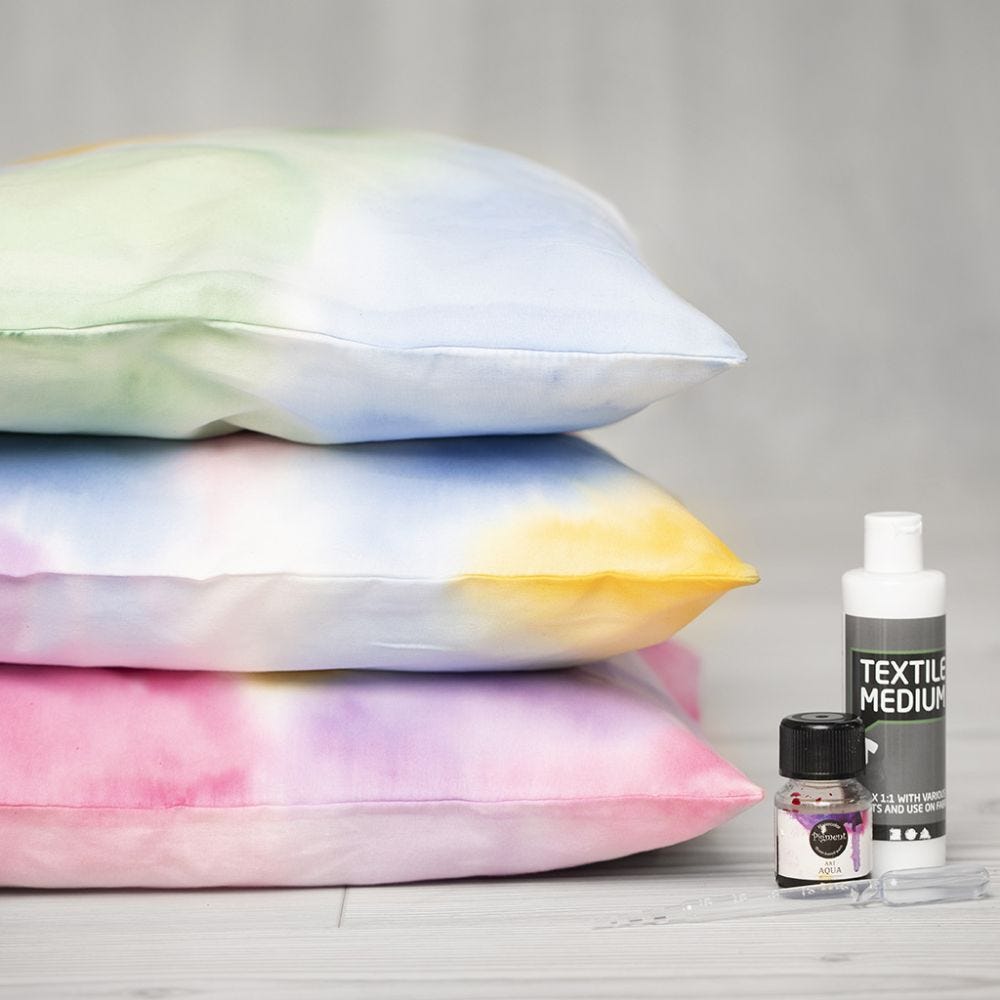 How to do it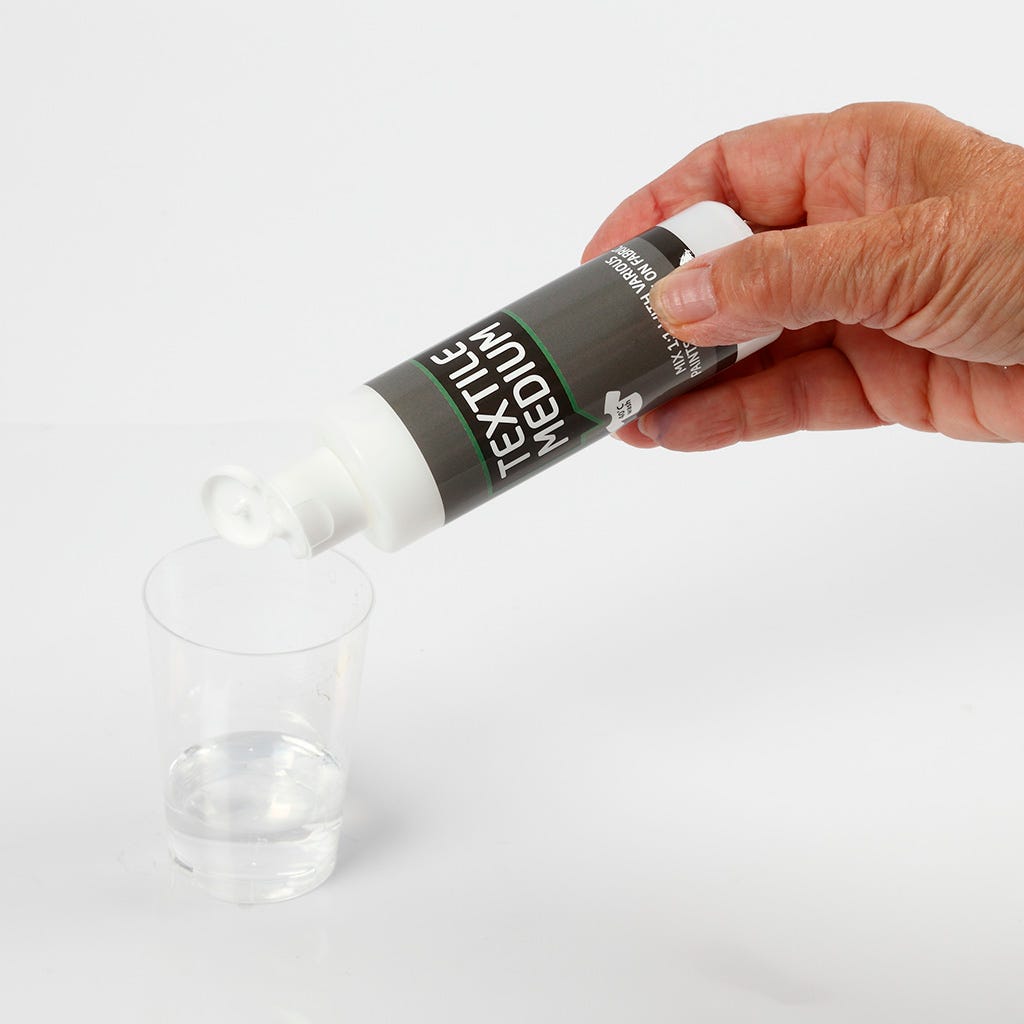 1
Mix Textile Medium with water in a ratio of 1:1.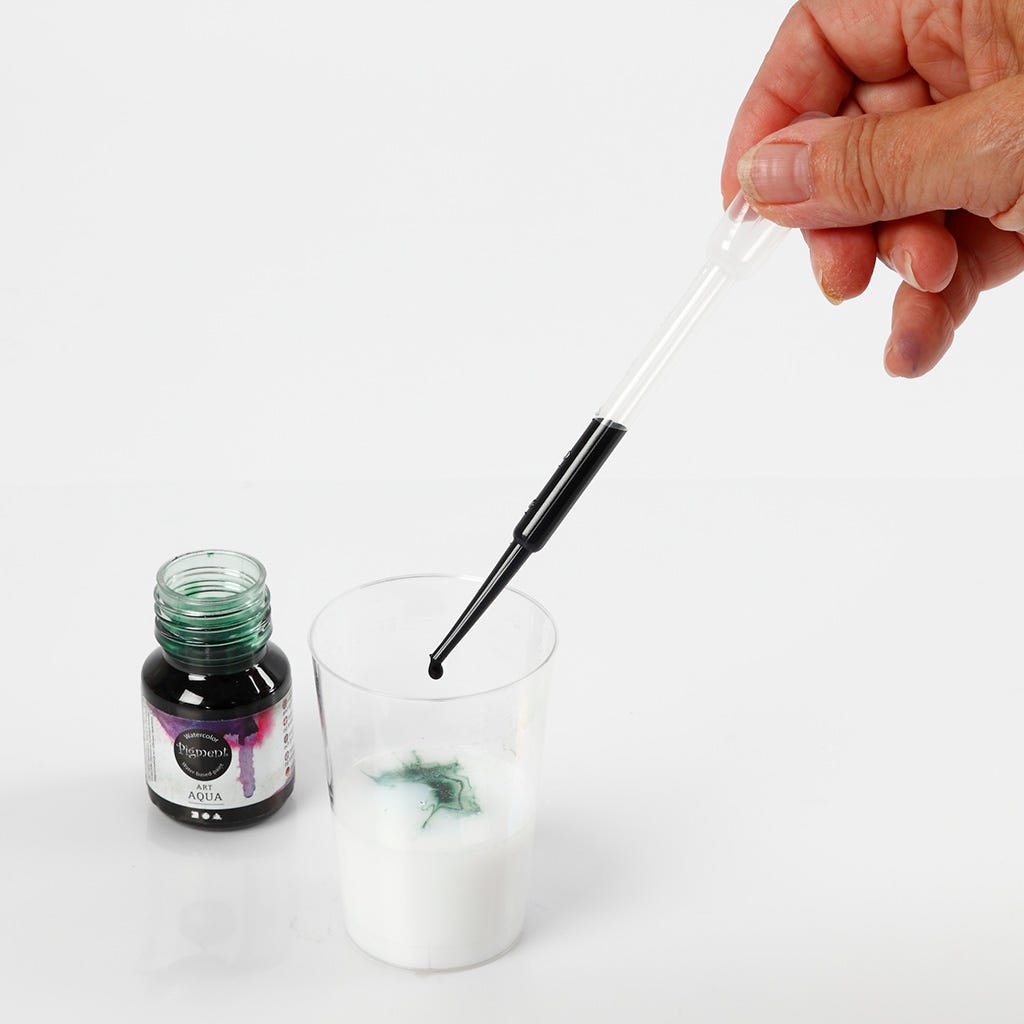 2
Fill 3/4 of a pipette with art aqua liquid watercolour and add this to the mixture (Textile Medium and water).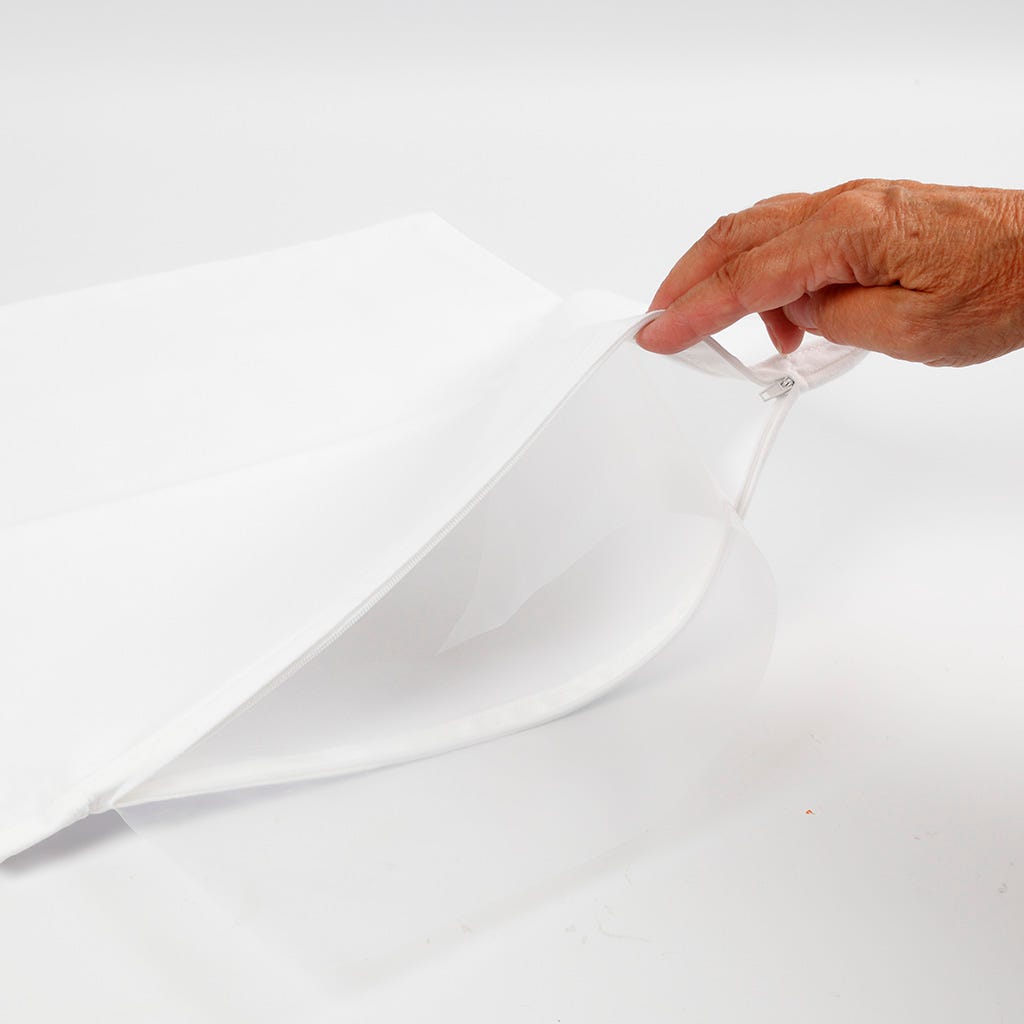 3
Wash (at 40°C) and dry the cushion cover before you start. Place it on a piece of plastic. Place a piece of plastic inside the cushion cover as well.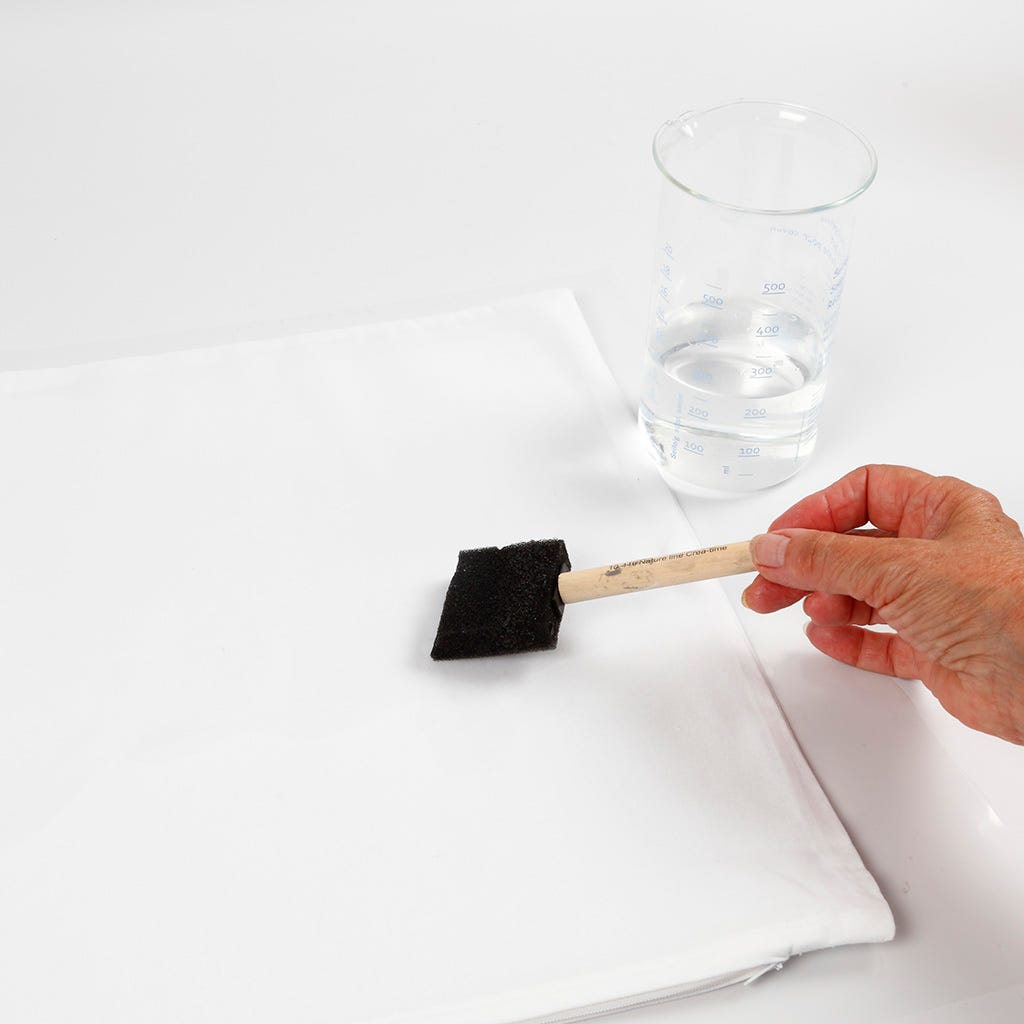 4
Moisten the fabric with water, applied with a foam stencil brush.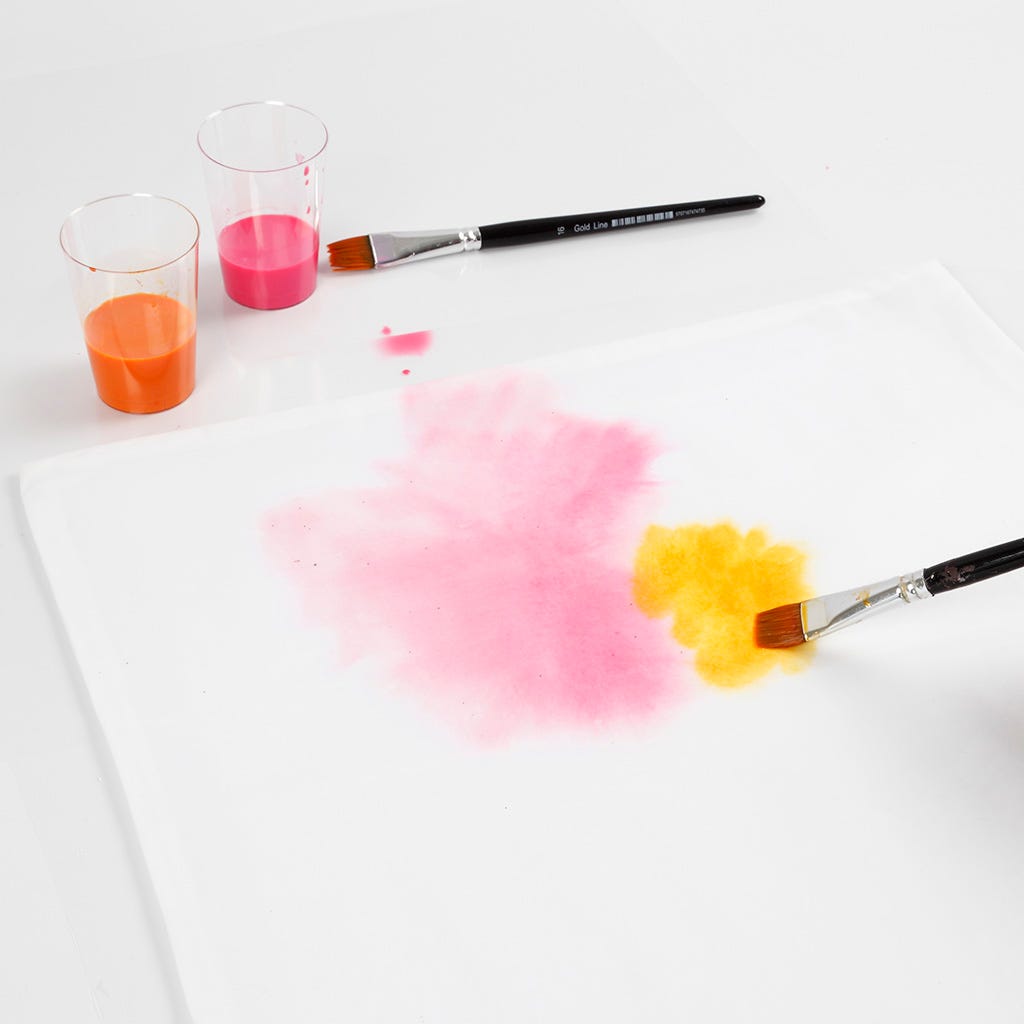 5
Apply the colour with a brush. Let the colours slightly run into each other, but leave some areas white. Turn over and paint the back of the cushion cover.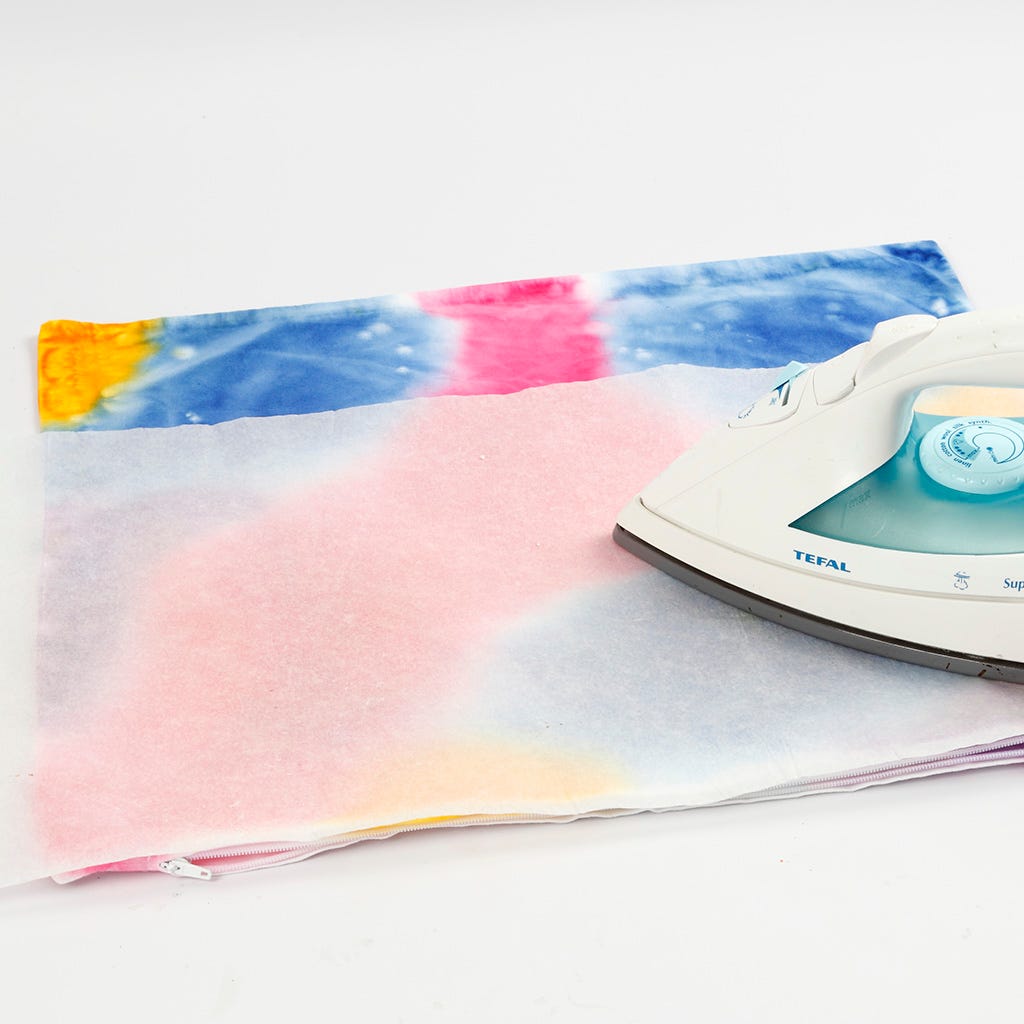 6
Fix with an iron, placing a piece of baking paper on top of the cushion cover.
7
Rinse out the excess colour. The cushion cover may be washed at 30°C.
Copyright © 2013-present Creativ Company Ltd. All rights reserved | 2 Pine Court | Kembrey Park | Swindon | Wiltshire | SN2 8AD | 01793 616 068 | admin@cc-craft.co.uk