A bird box decorated with a pyrography tool
A bird box decorated with a pyrography tool
Decorate this wooden bird box with different patterns made with a pyrography tool. Begin by assembling the bird box following the supplied instructions.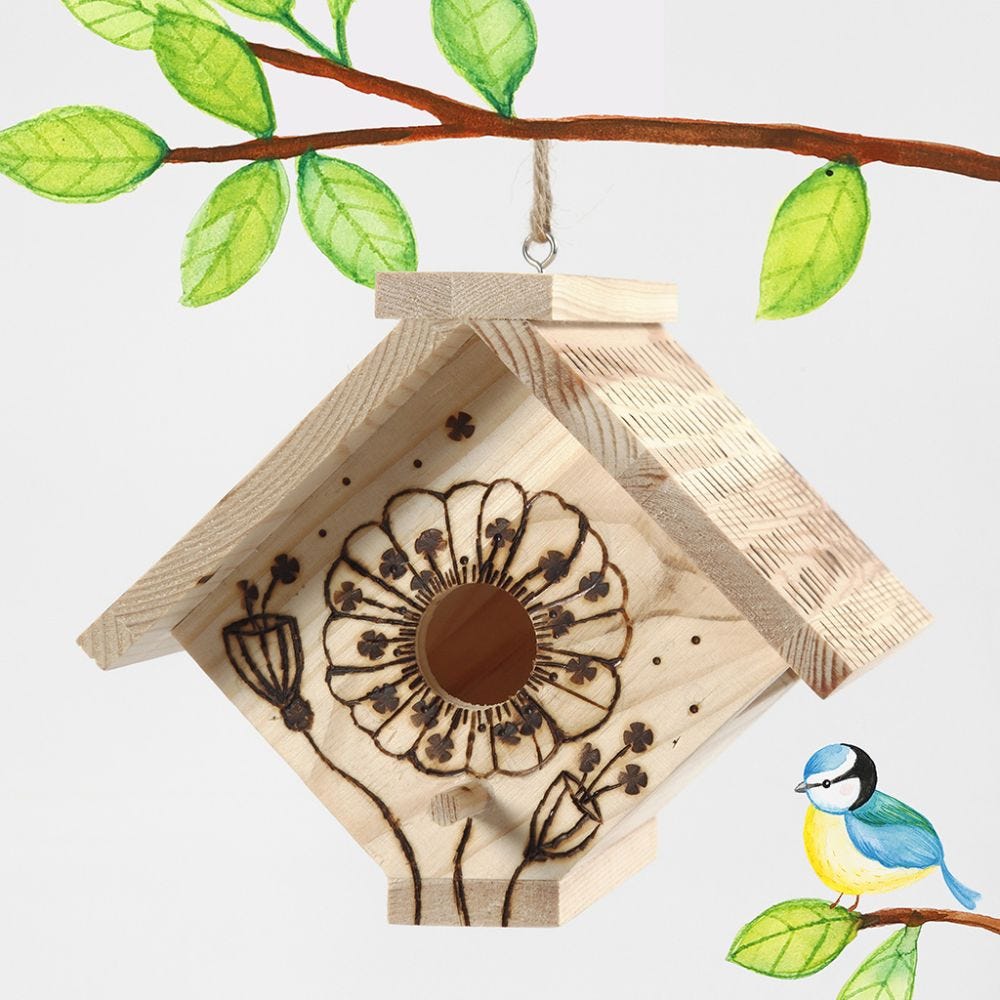 How to do it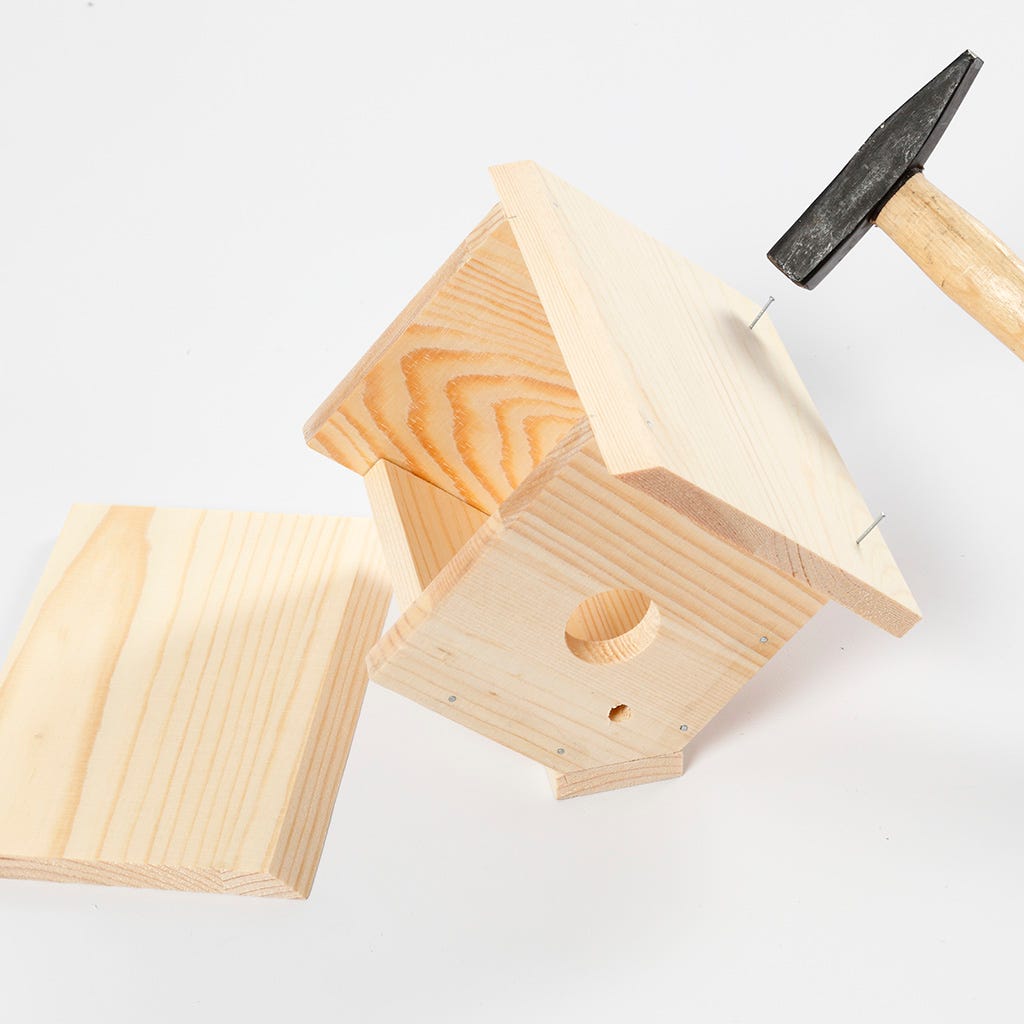 1
Build the bird box using the supplied instructions.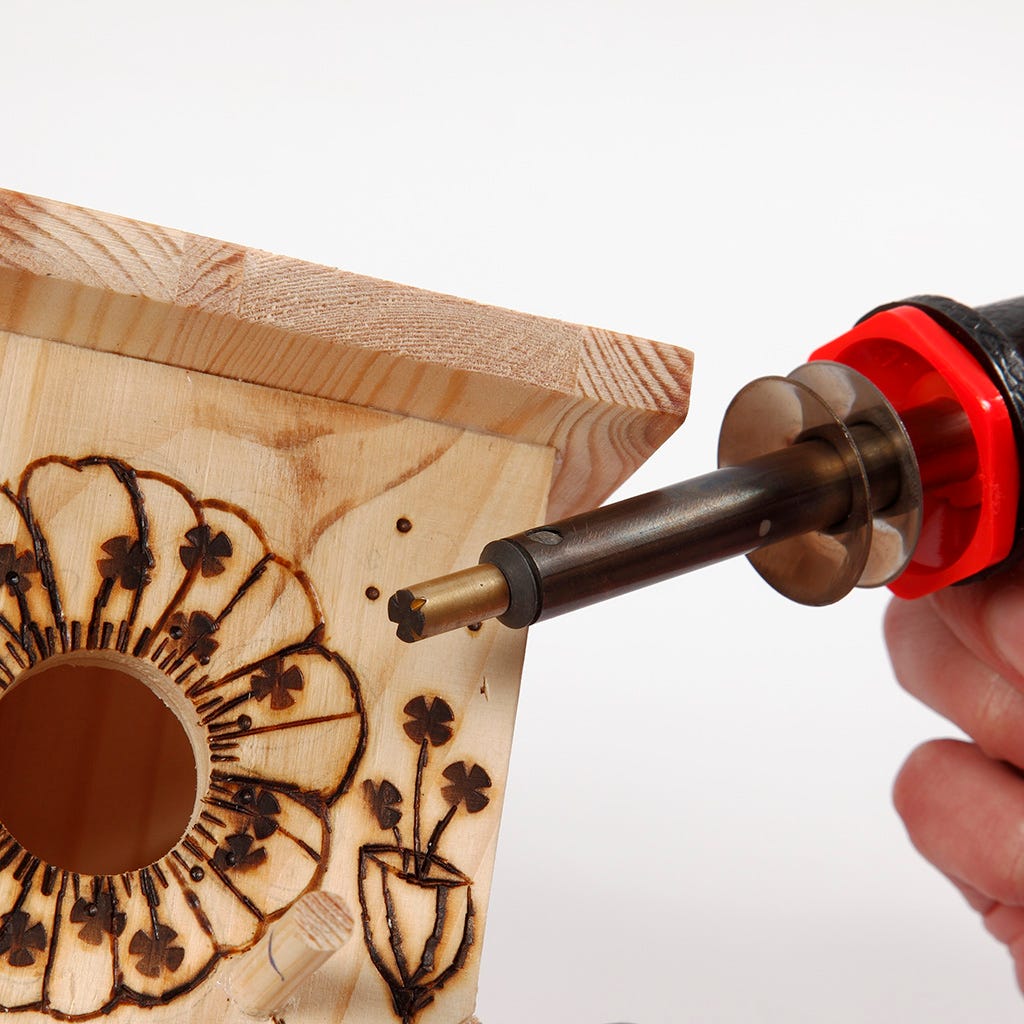 2
You may draw your chosen design with a pencil on the wood. Draw lightly so that you can rub out the pencil lines again if they are visible. Use the standard tip of the pyrography tool for hand drawing and make lovely patterns with the branding stamps using different designs. When the pyrography tool is turned on, then always place it in the supplied holder when it's not being used.
3
You may varnish the wood with weather resistant acrylic lacquer in case you are going to place it in an exposed location.
Copyright © 2013-present Creativ Company Ltd. All rights reserved | 2 Pine Court | Kembrey Park | Swindon | Wiltshire | SN2 8AD | 01793 616 068 | admin@cc-craft.co.uk