Window decorations using chalk markers
Window decorations using chalk markers
Draw patterns with chalk markers on windows. Chalk markers can easily be removed from non-absorbent surfaces with a damp cloth.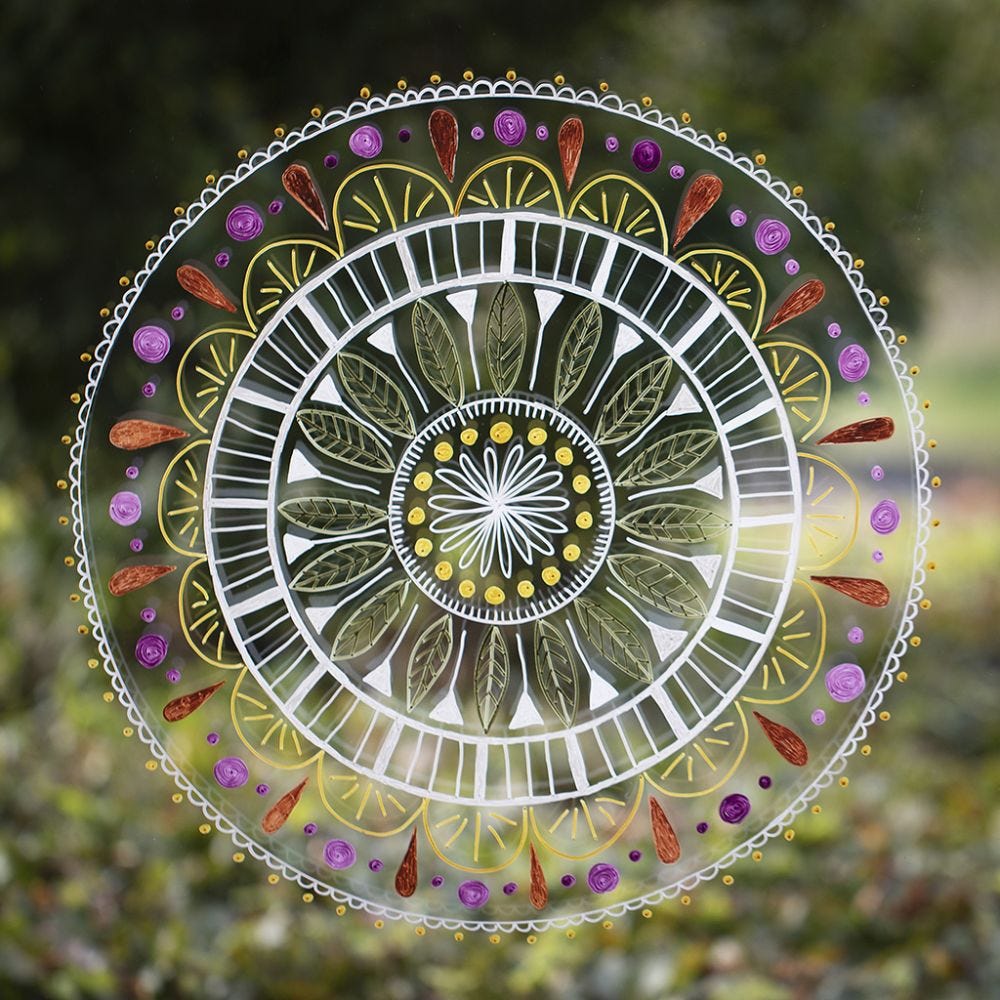 How to do it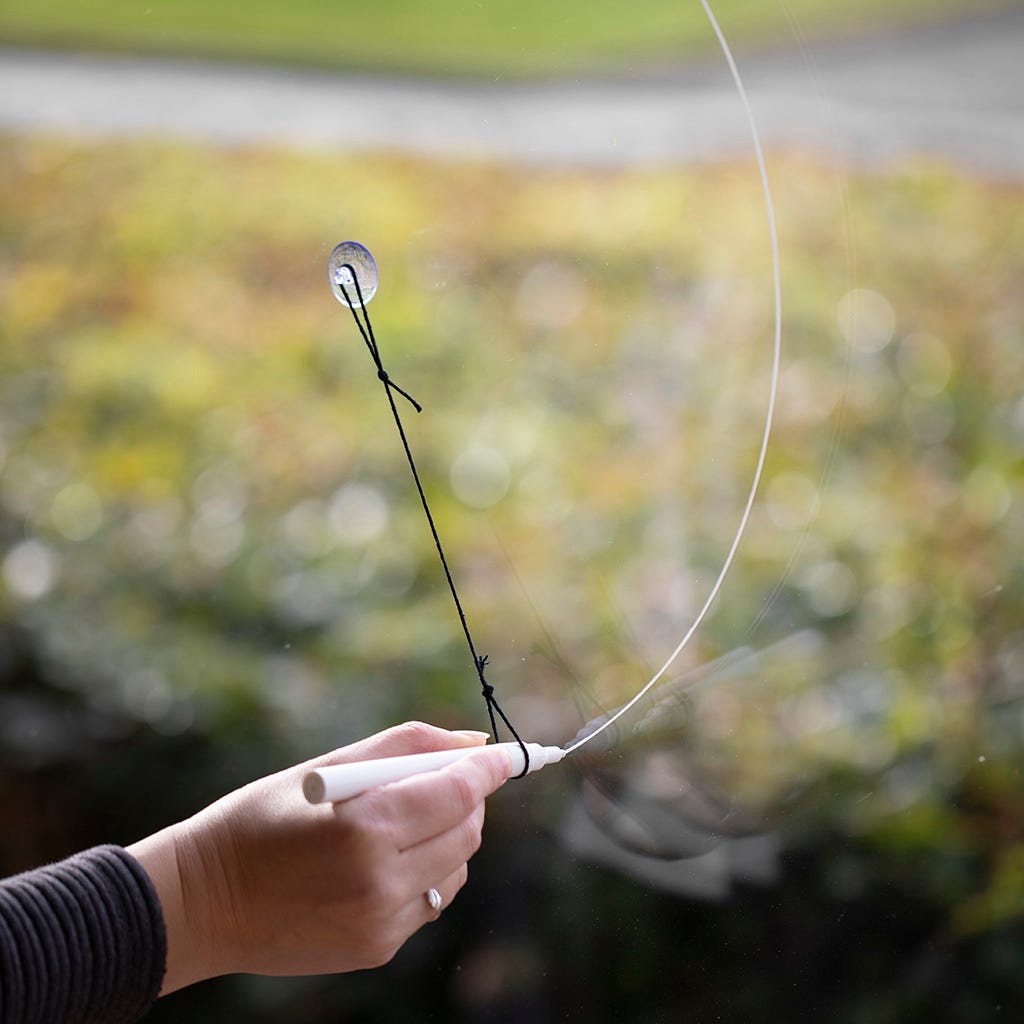 1
Draw circles by placing a suction cup in the centre. Cut a 30 cm piece of string and tie a small loop at each end. Attach one end onto the suction cup and the other loop onto the chalk marker. Draw a circle. Repeat this process with shorter pieces of string for smaller circles.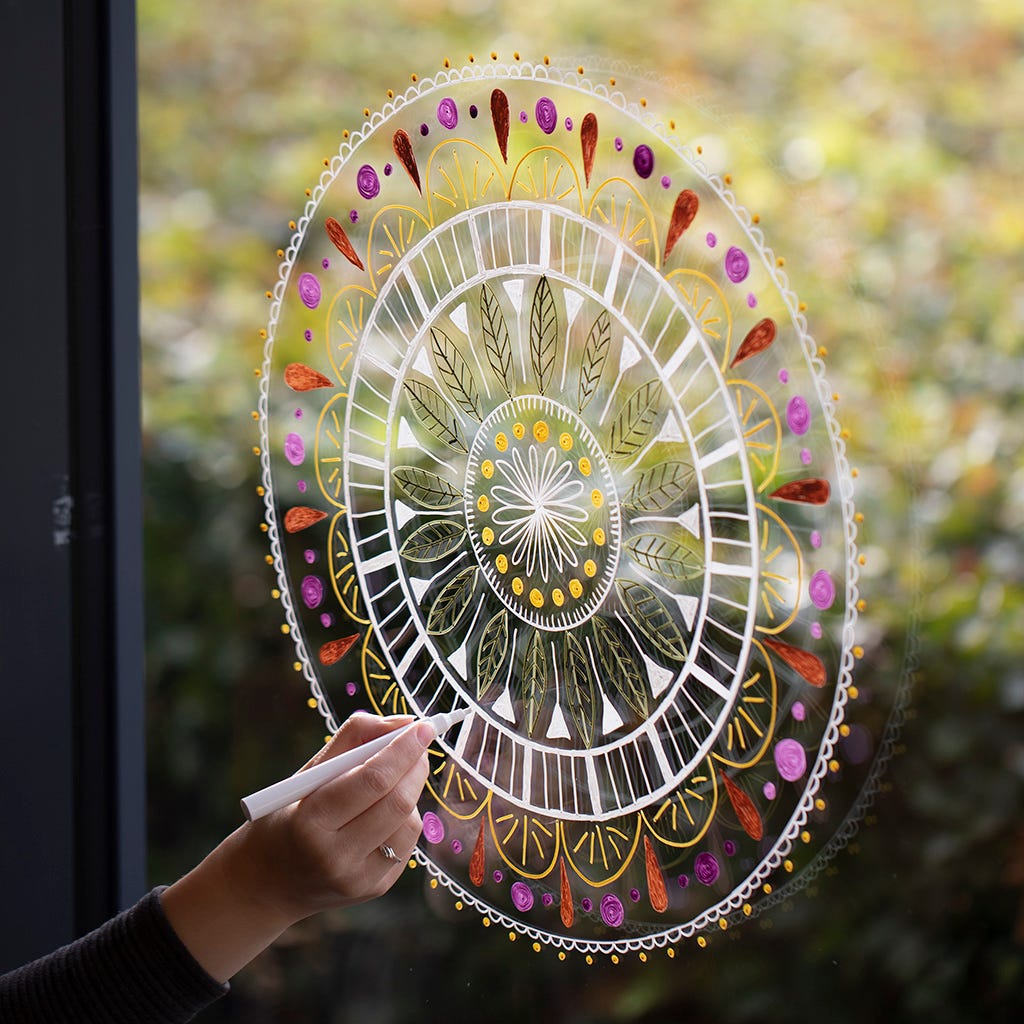 2
Draw lines, circles, arches, leaves etc. Remember to shake the markers well prior to use and gently pressing the drawing tip up and down a couple of times to make the paint flow to the tip.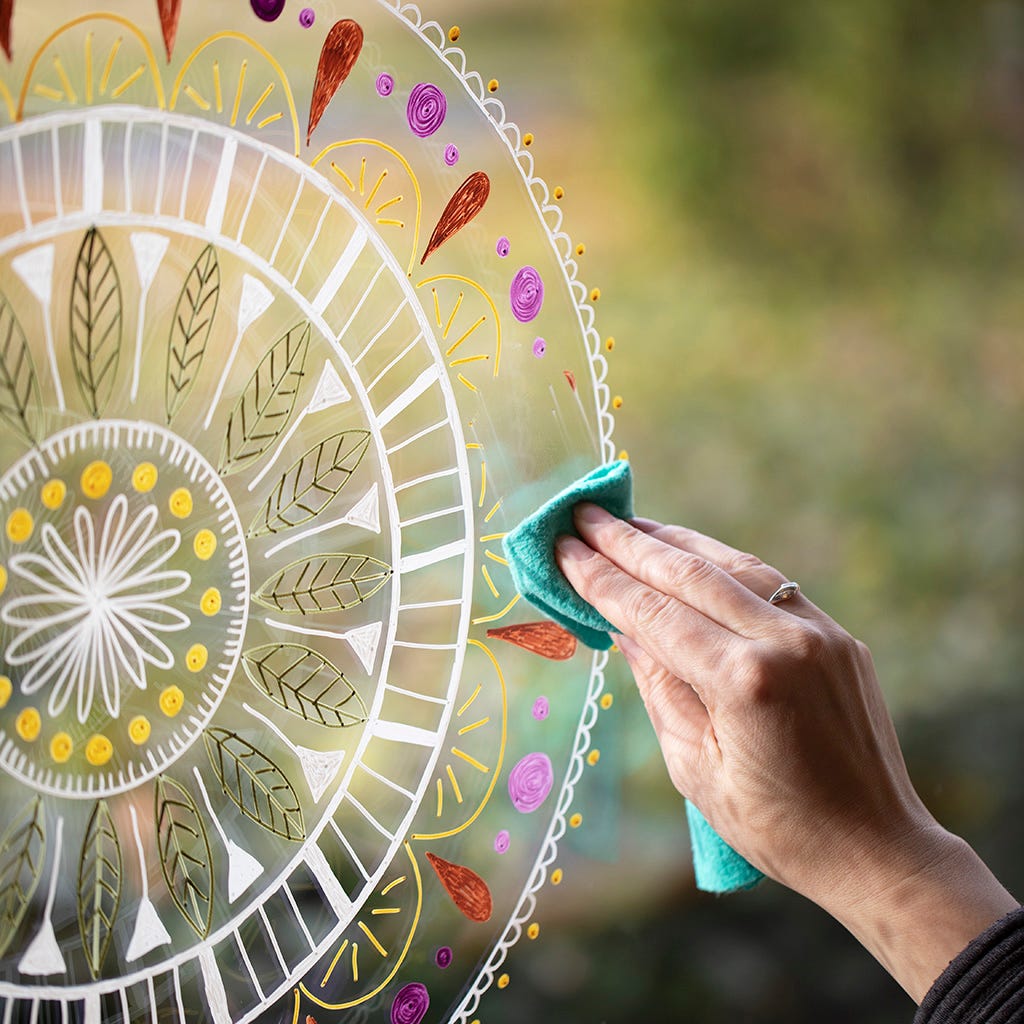 3
Remove the window decorations with a damp cloth when they are no longer needed.
Copyright © 2013-present Creativ Company Ltd. All rights reserved | 2 Pine Court | Kembrey Park | Swindon | Wiltshire | SN2 8AD | 01793 616 068 | admin@cc-craft.co.uk