Watercolour on Straw Silk Paper
Watercolour on Straw Silk Paper
Straw Silk Paper has a rough, absorbent surface enabling watercolours to run together in a lovely way! Paint designs with liquid watercolour, Art Aqua Pigment, using a pipette. A technique anybody can master. Add details with a black Colortime marker. How to do it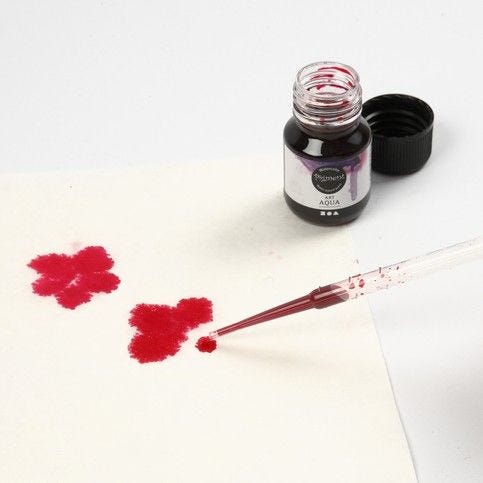 1.
Drip Art Aqua paint onto the straw silk paper using a pipette.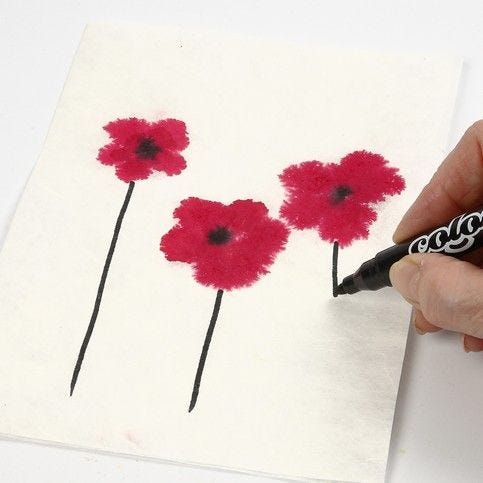 2.
When the paint is dry, add details like flower stems using a water-based marker. We have used a black marker. You may use a Colortime marker. They do not run.