Two-piece Eggs decorated with Terrazzo Flakes and Craft Paint
Two-piece Eggs decorated with Terrazzo Flakes and Craft Paint
These two-piece papier-mâché eggs have been painted with craft paint and decorated with terrazzo flakes for a terrazzo look.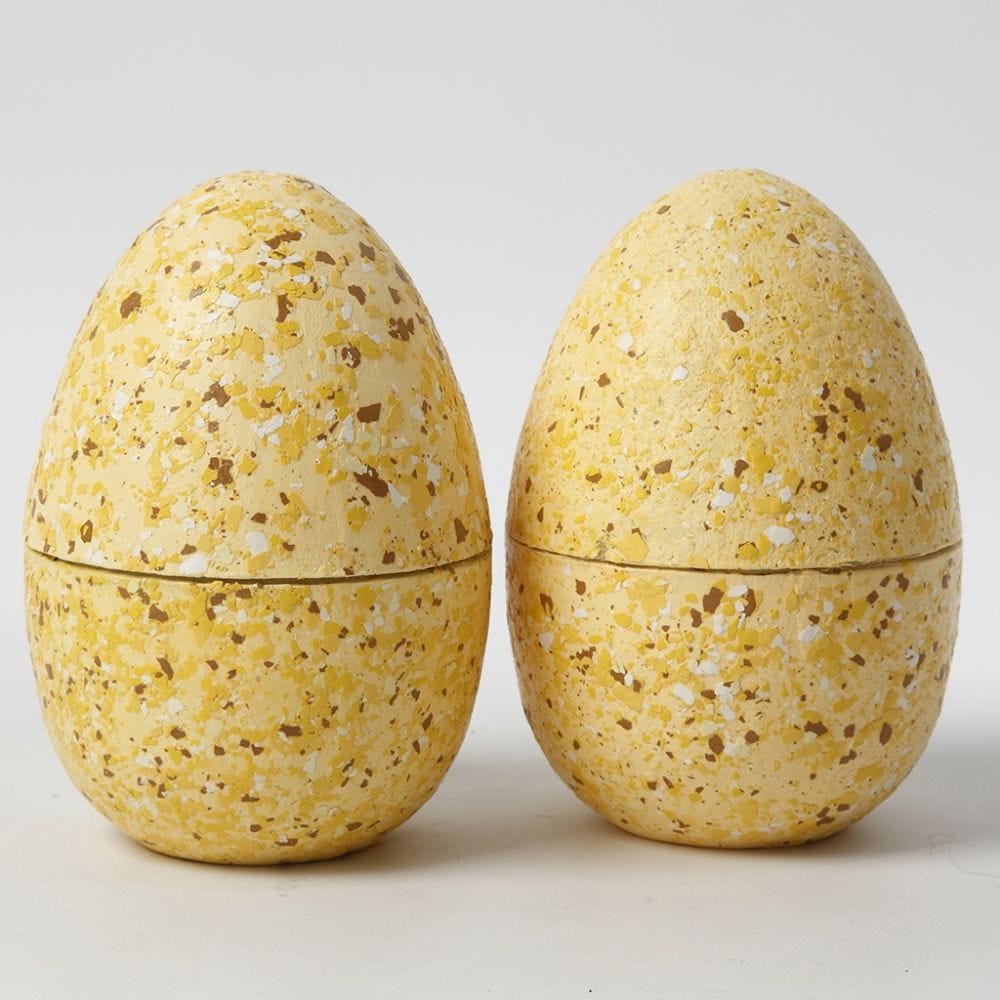 How to do it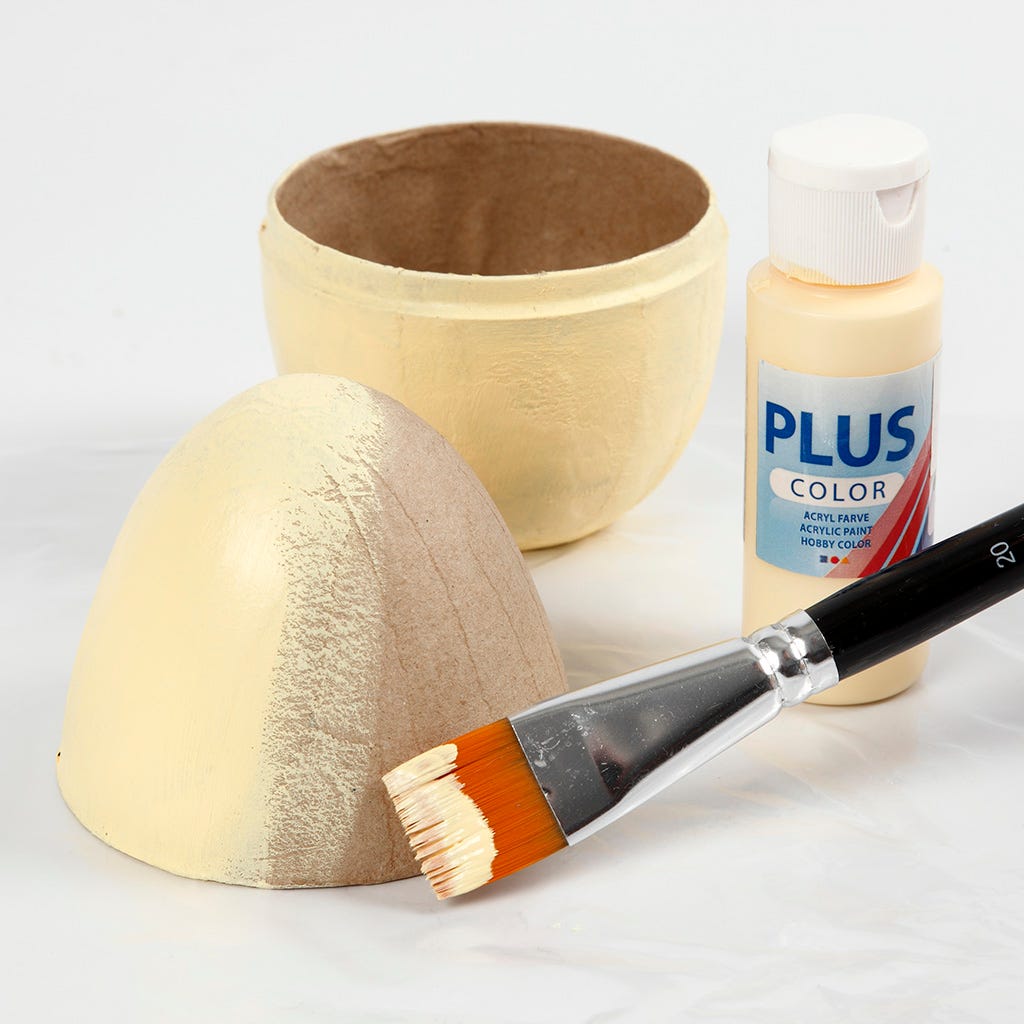 1
Paint the egg with craft paint.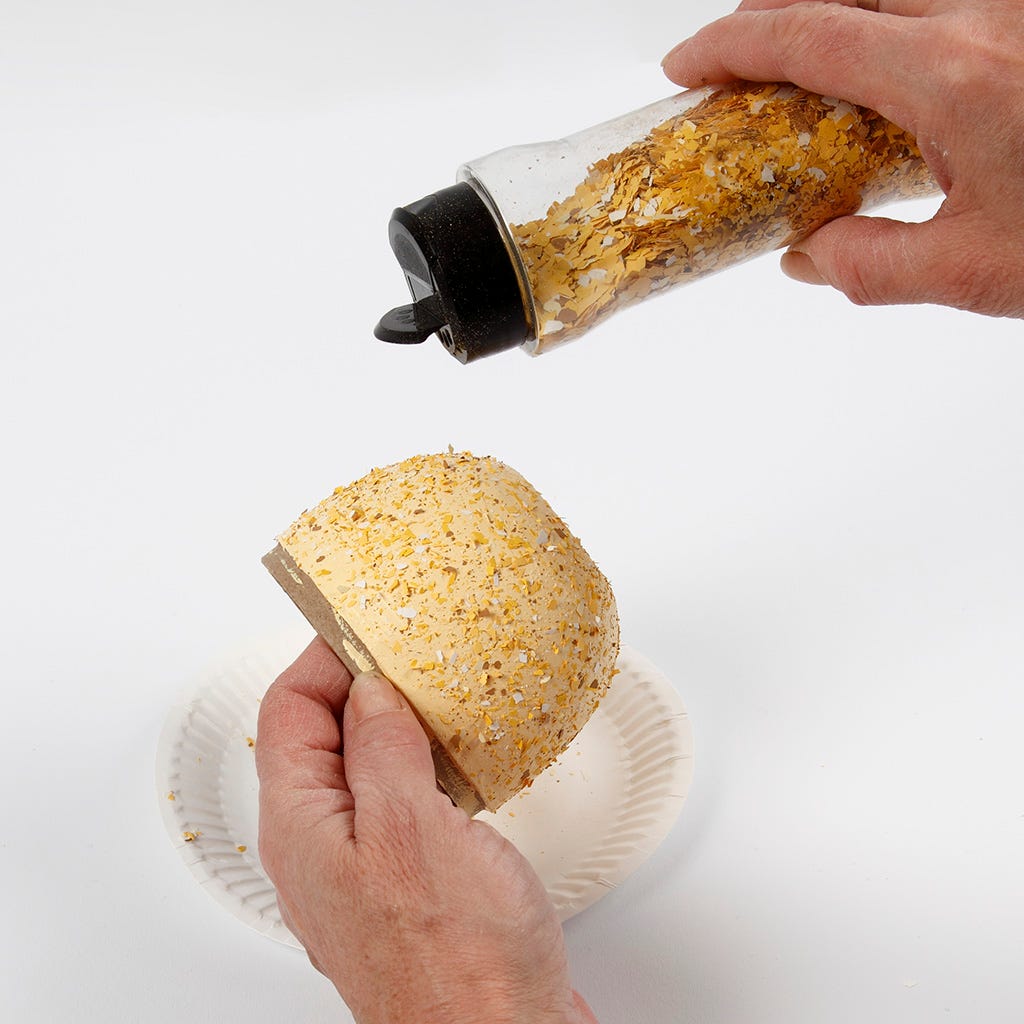 2
Sprinkle terrazzo flakes onto the wet paint and leave to dry.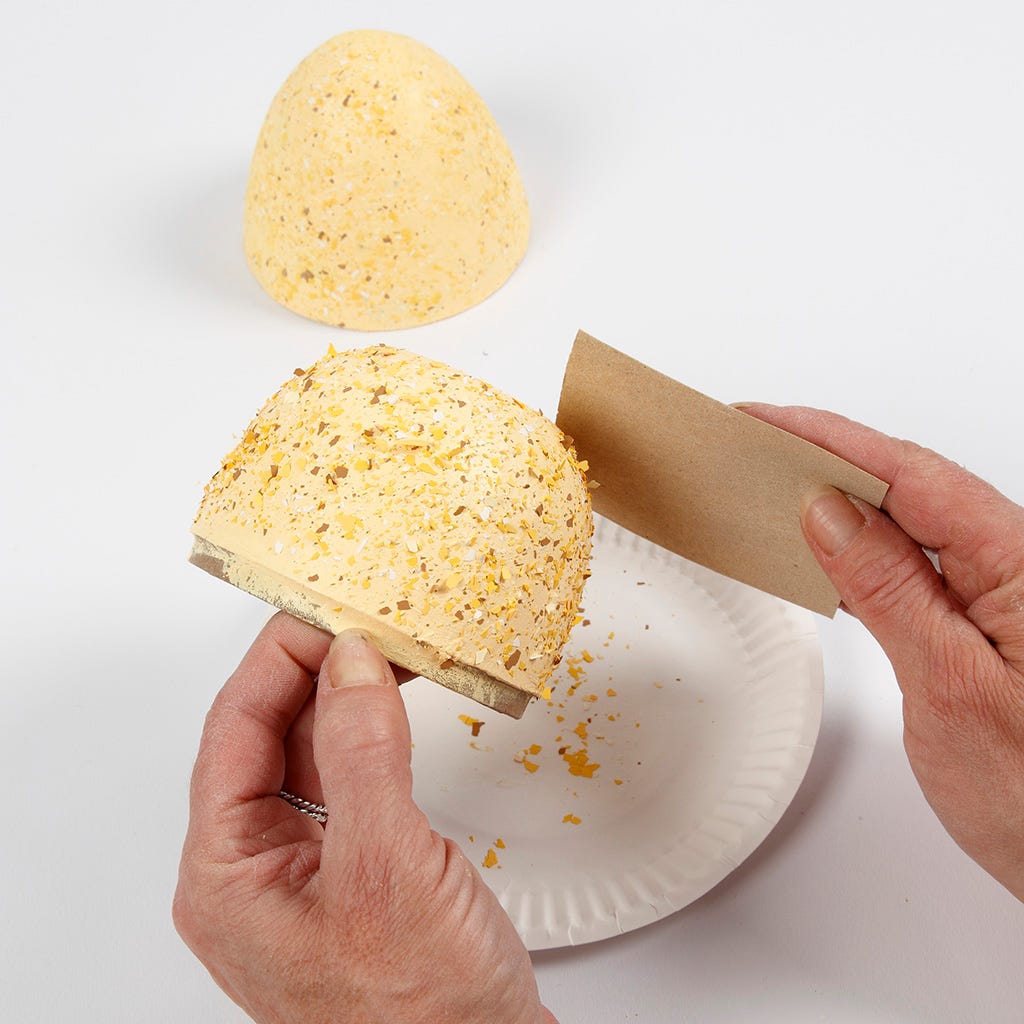 3
Sand lightly with sand paper for a smoother surface.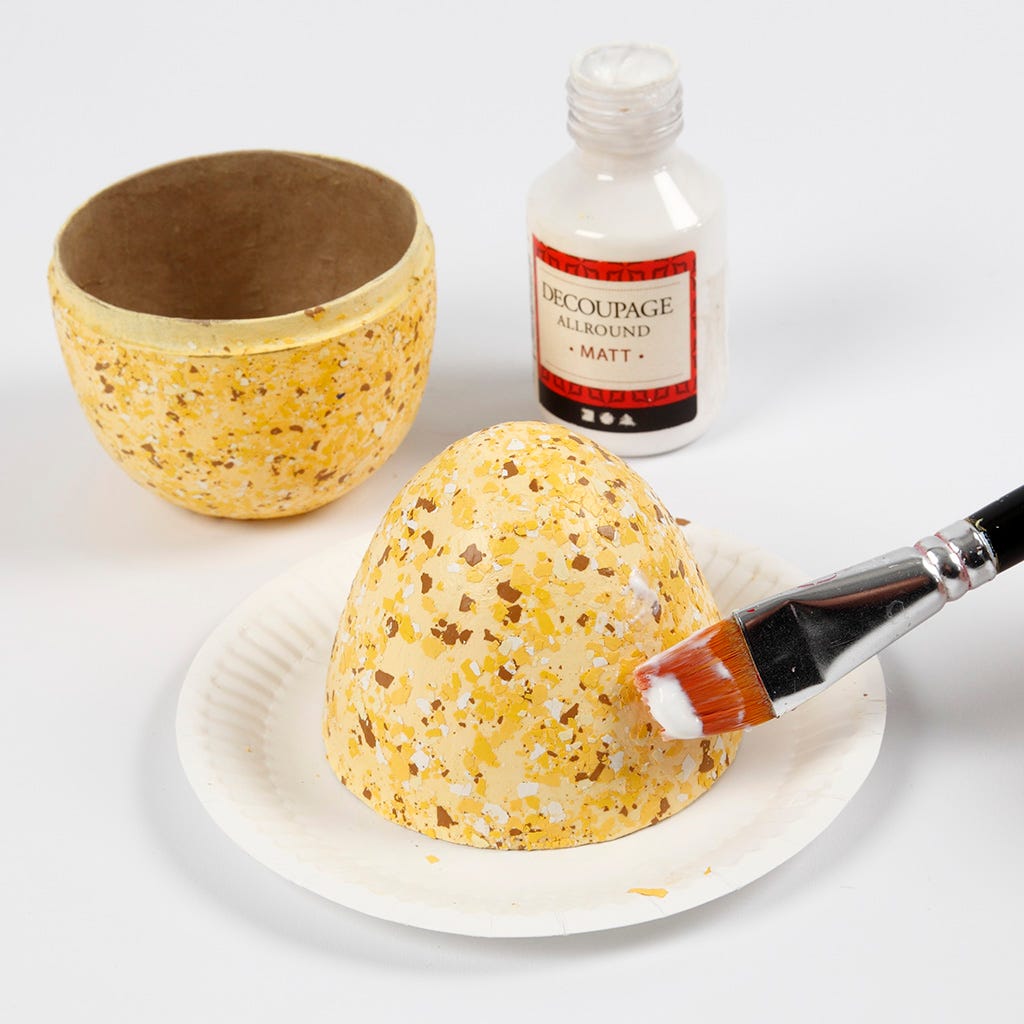 4
Apply a coat of decoupage lacquer and leave to dry.