Turtles painted on stones with Plus Color markers and Silk Clay
Turtles painted on stones with Plus Color markers and Silk Clay
Make turtles from stones by decorating the stones with Plus Color markers and Silk Clay.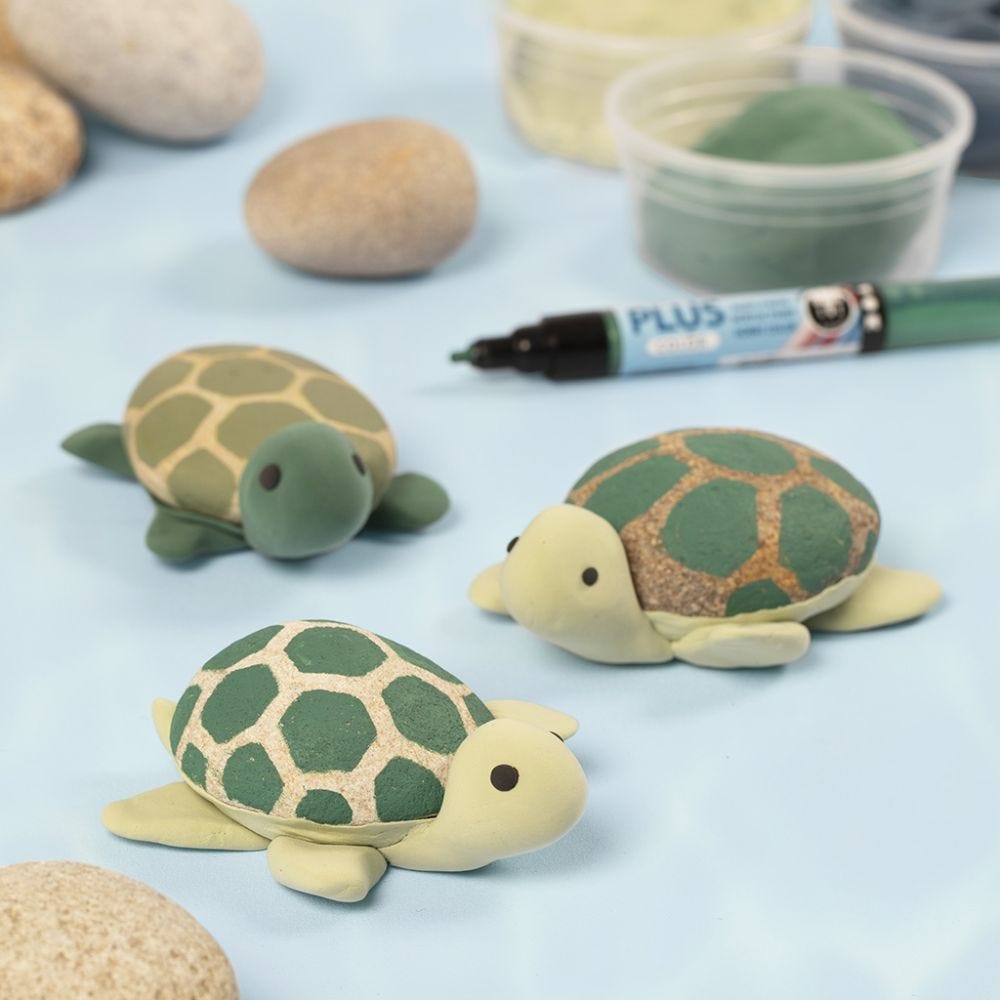 How to do it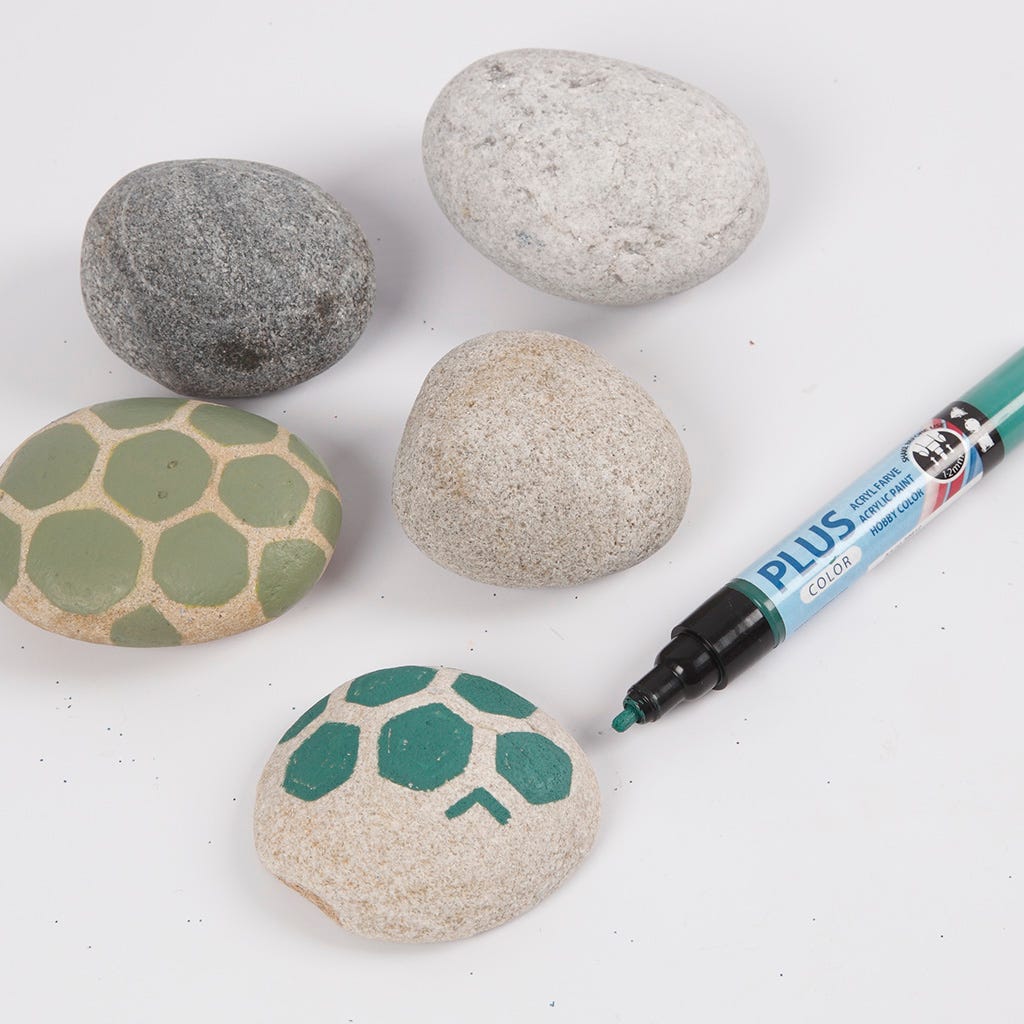 1
Gather stones in suitable sizes and shapes – here we have collected round stones. Paint patterns on one side of the stone with Plus Color markers, resembling a turtle shell.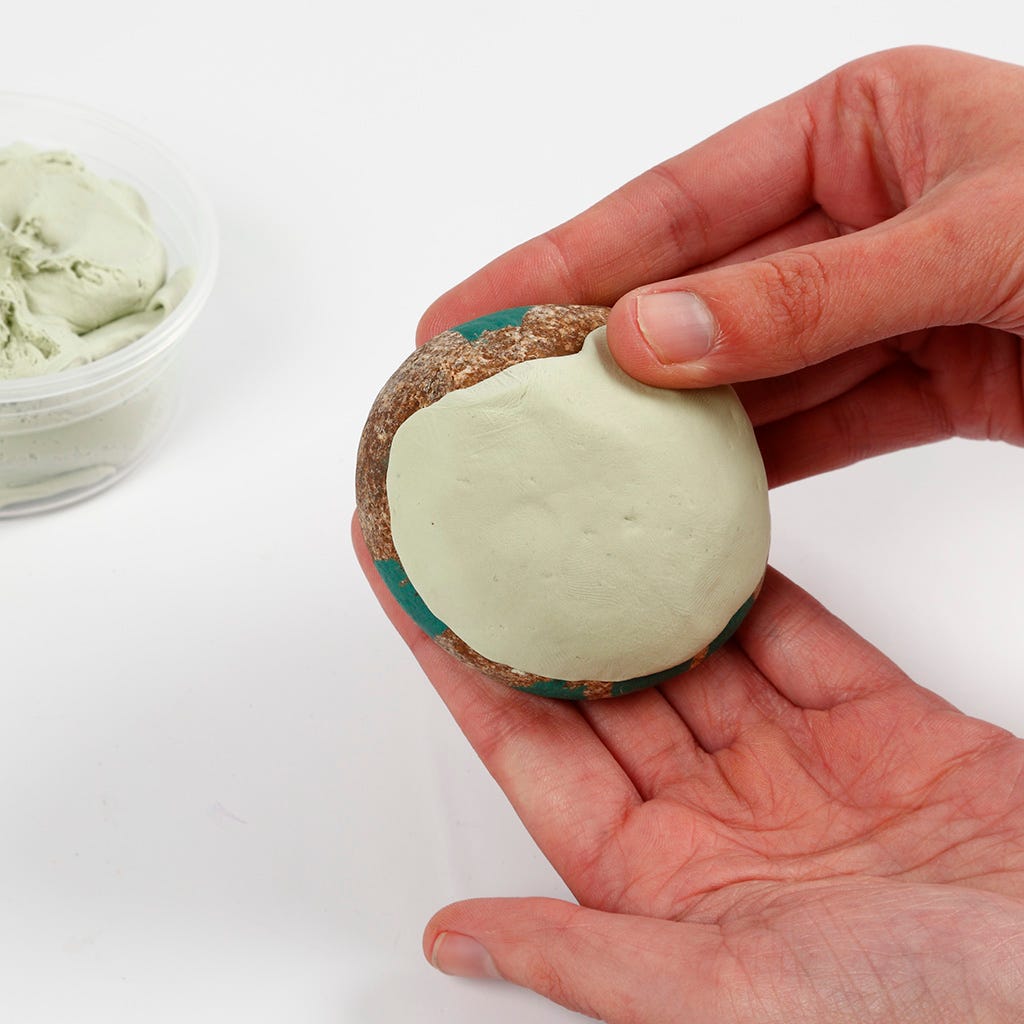 2
Cover the other side of the stone with a thin layer of Silk Clay.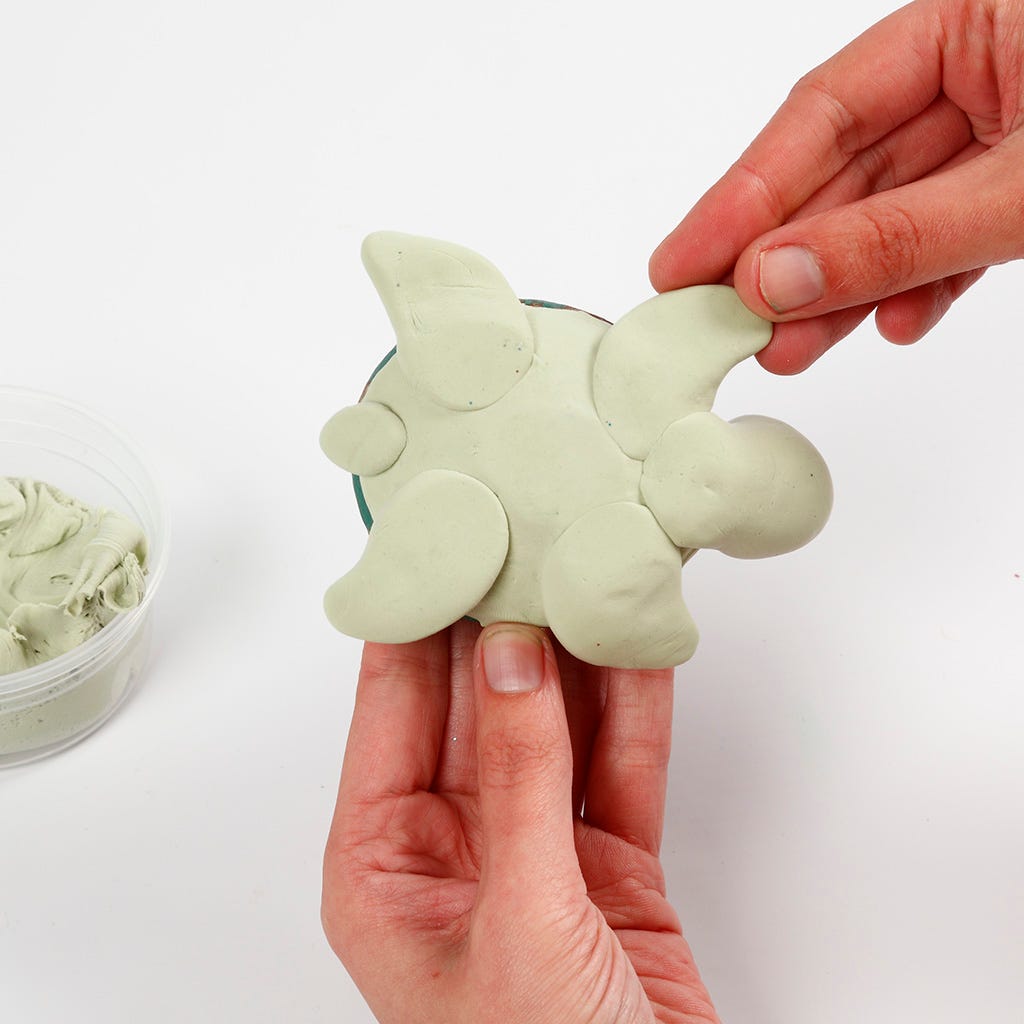 3
Model the turtle's legs and tails from Silk Clay and push onto the underneath of the stone.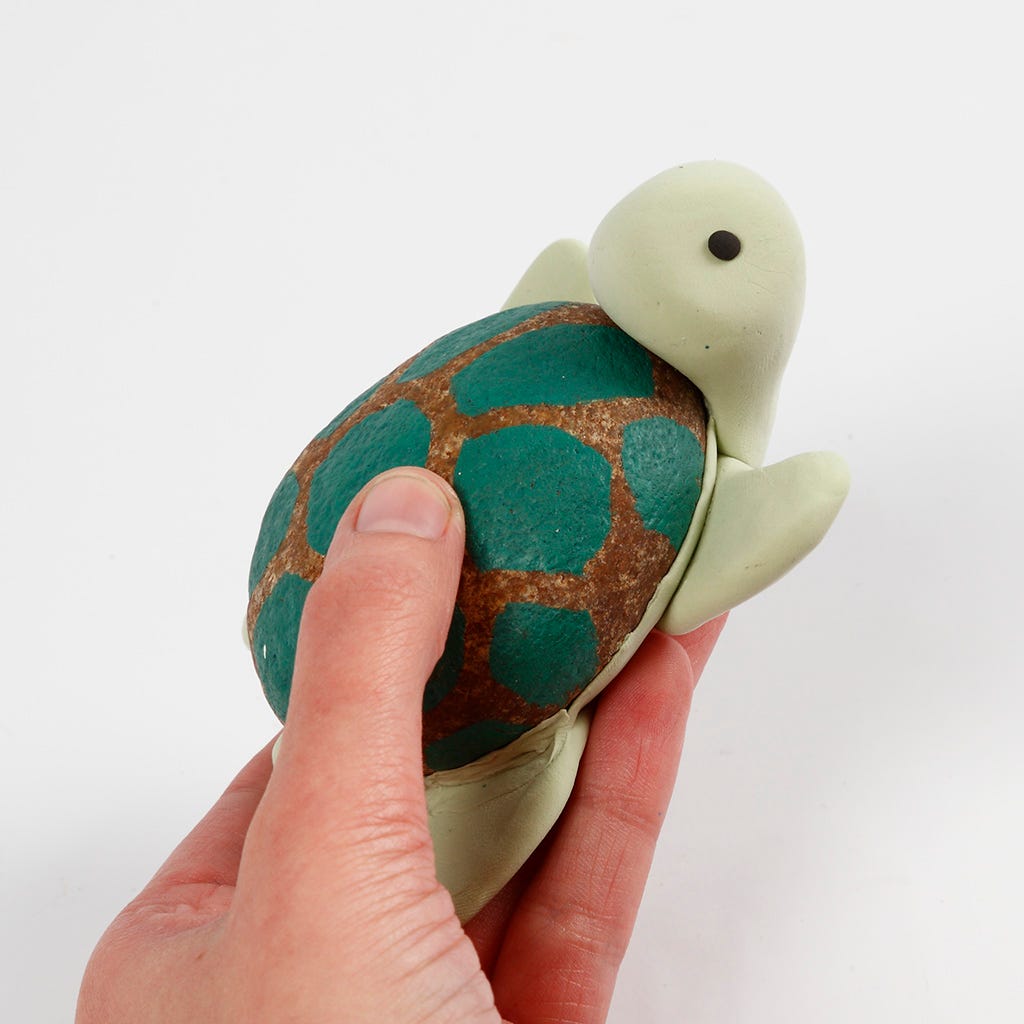 4
Roll and shape the turtle's head and attach it onto the side of the stone at one end. Roll small balls for the eyes. Leave to dry.