Terracotta Art Tiles decorated with stencilled Ethnic Designs
Terracotta Art Tiles decorated with stencilled Ethnic Designs
These terracotta art tiles are decorated with porcelain paint using a stencil. These tiles are ideal for coasters (for coffee or drinks) or for table decoration (to stand a vase on).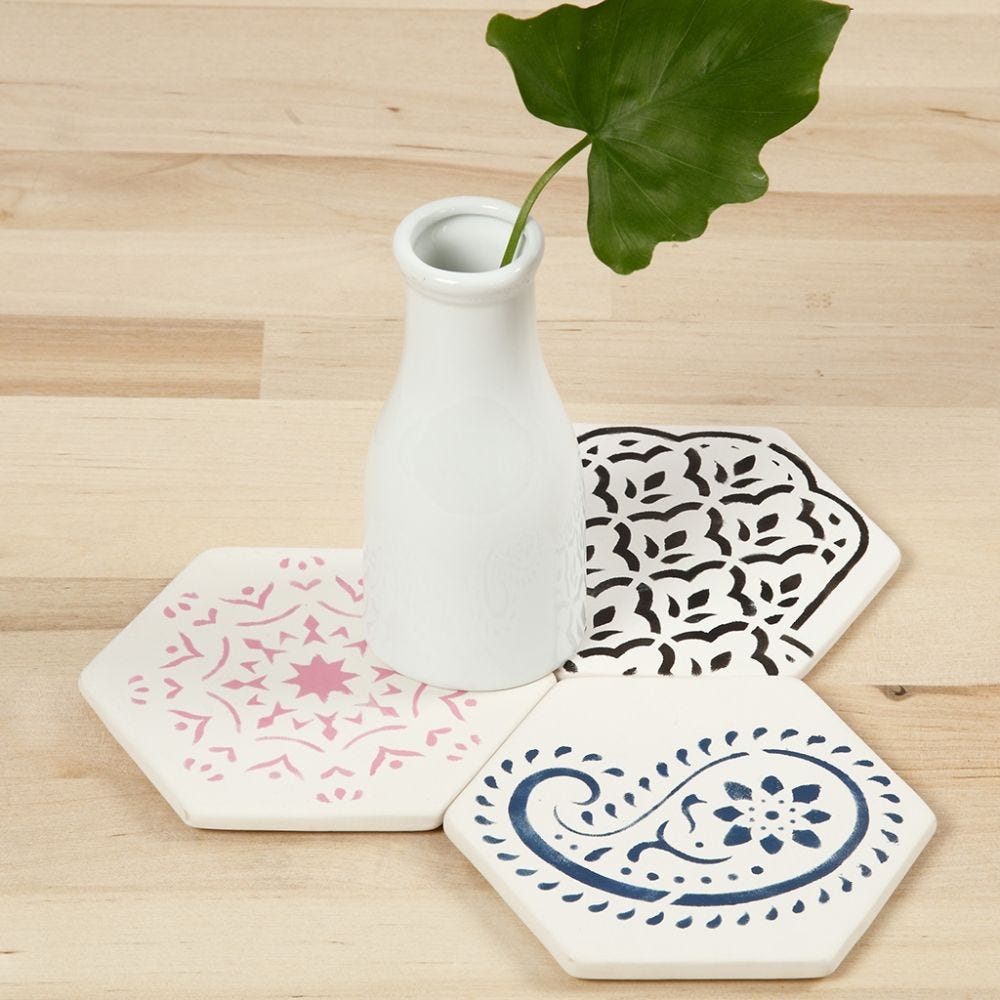 How to do it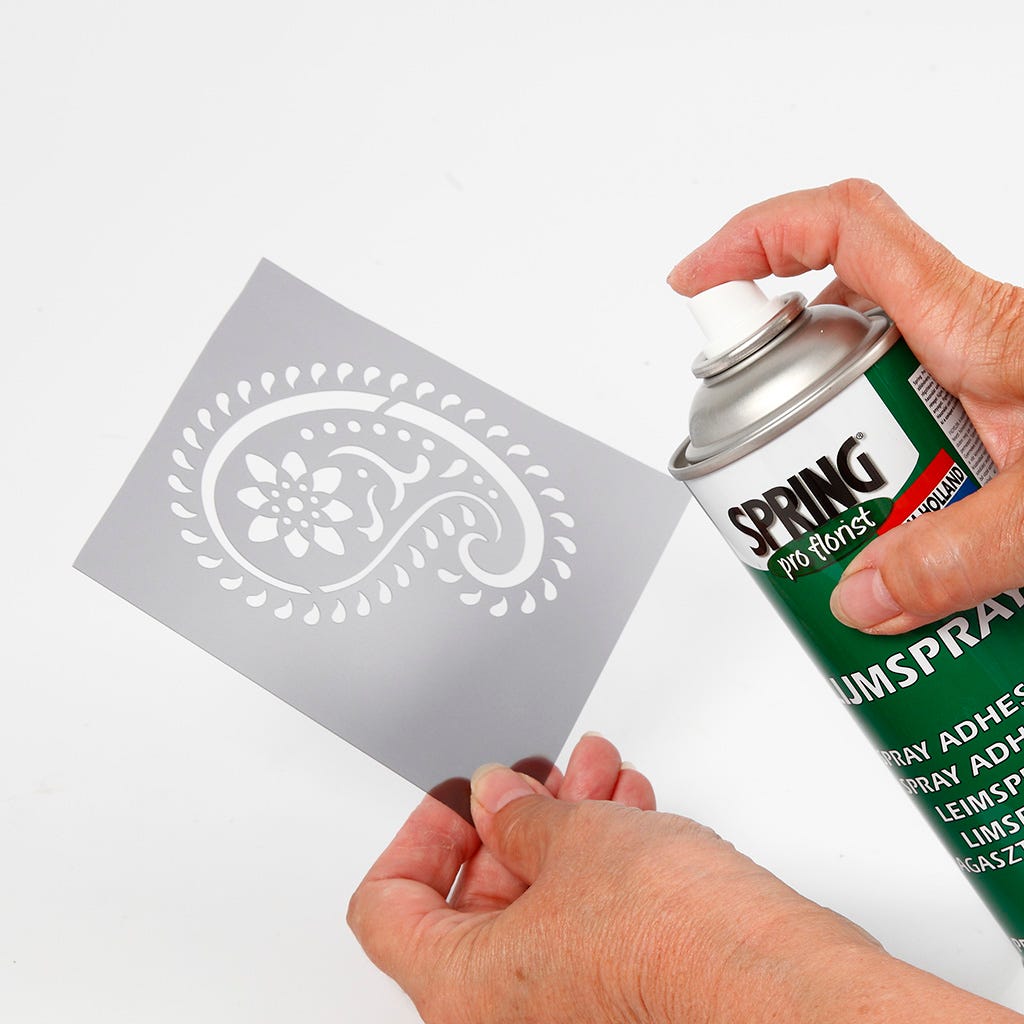 1
To make the procedure easier, you may cut the stencil from the sheet and trim it. Spray a thin coat of glue adhesive onto the back of the stencil (from a much greater distance than shown in this photo – approx. 25 cm). Place the stencil onto the art tile with the glue facing the tile.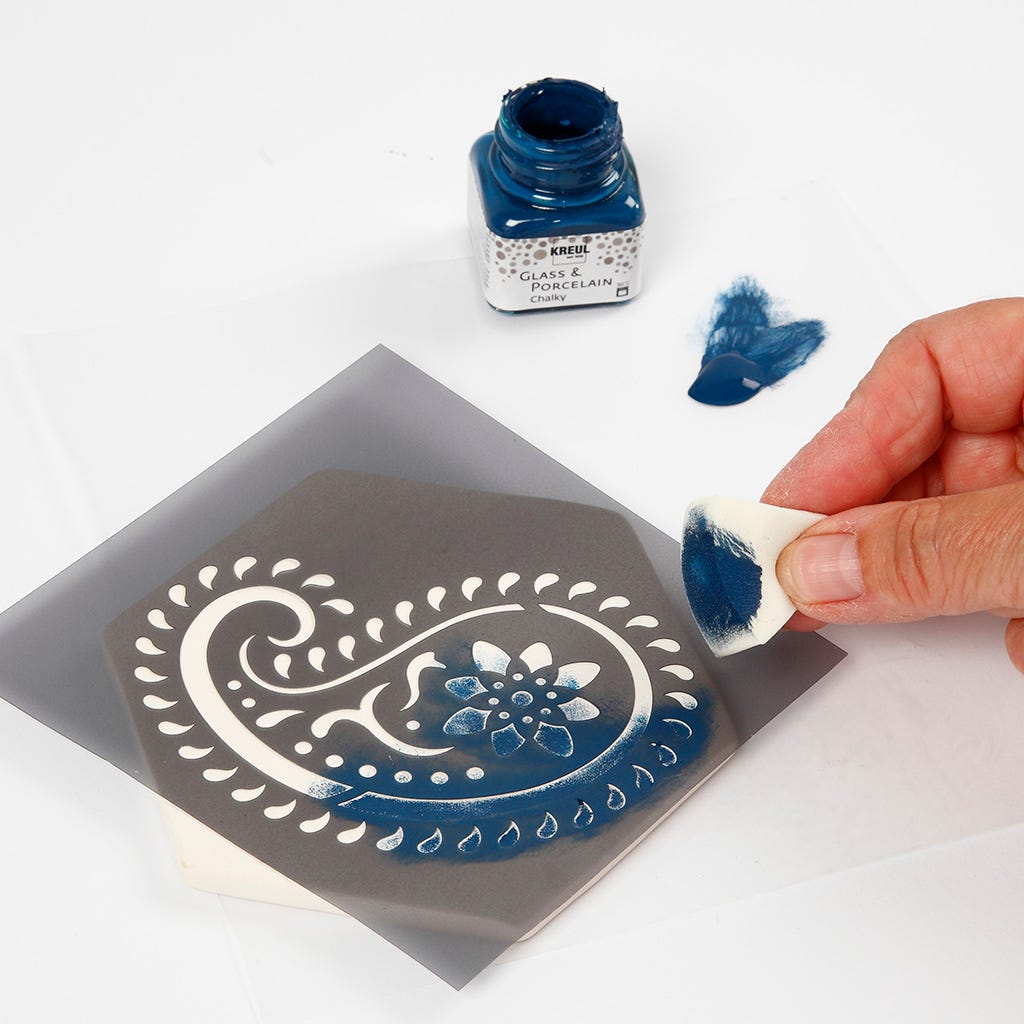 2
Take out some paint from the bottle and apply a small amount onto the sponge. Dab the paint through the stencil onto the tile. Dab a small amount of paint several times rather than applying too much paint.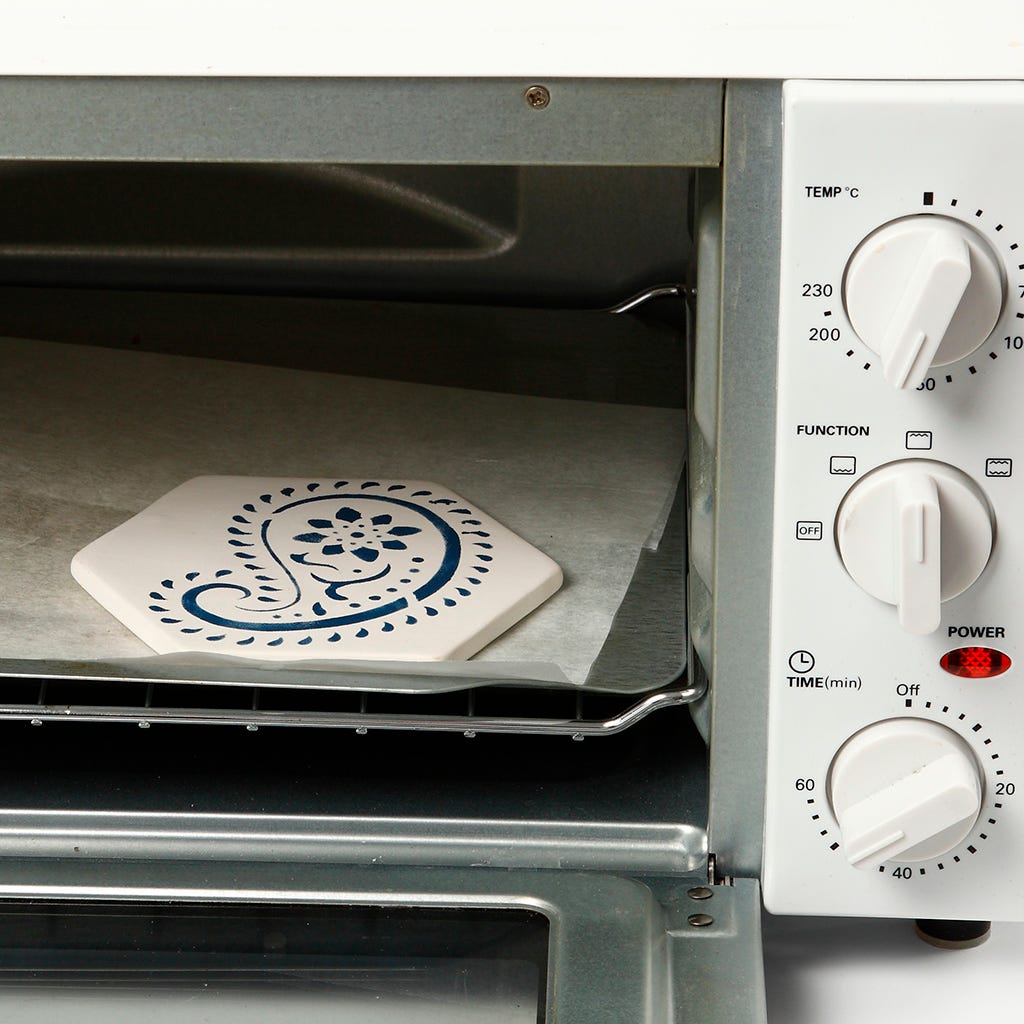 3
Leave the paint to dry for 4 hours prior to fixing in a household oven at 160°C for 90 minutes.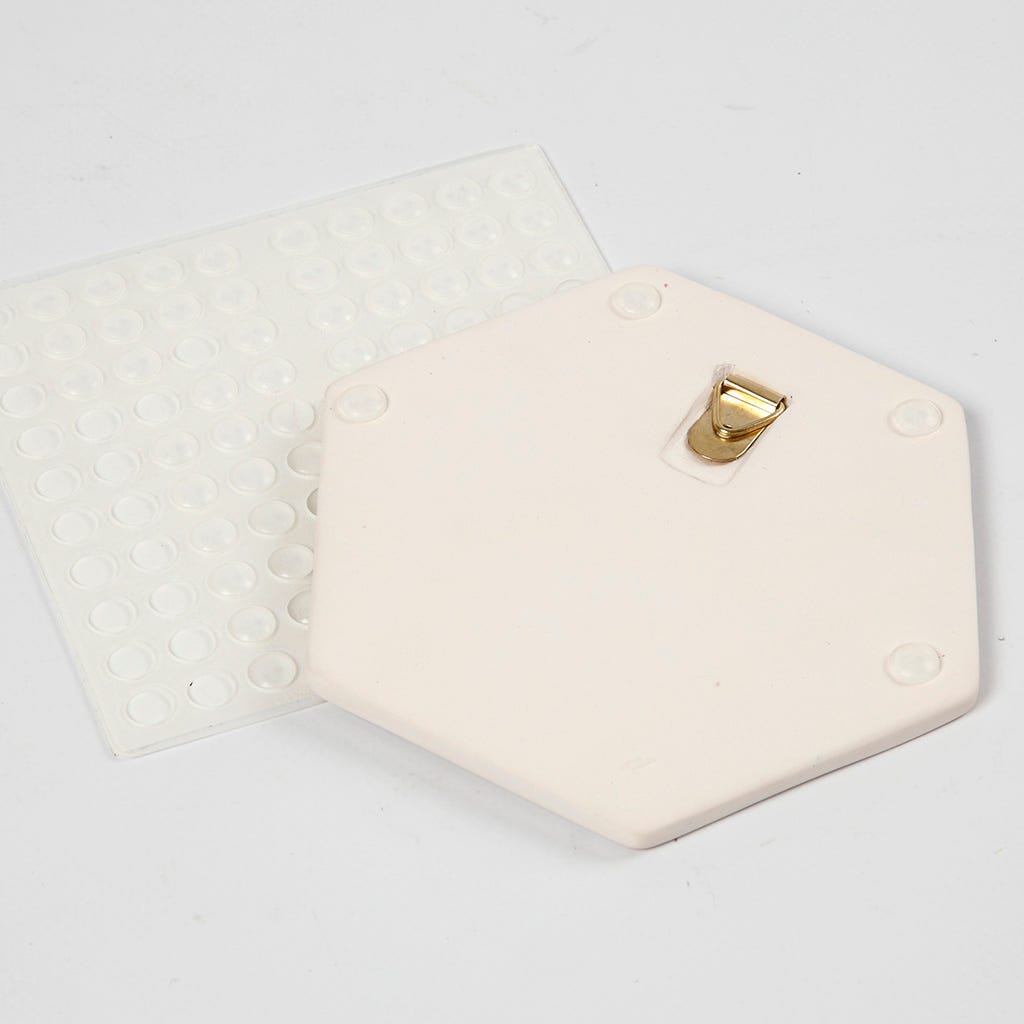 4
Stick silicone dots to the back of the art tile.