Technique School: Bags decorated with Transfer Paper Hand Designs
Technique School: Bags decorated with Transfer Paper Hand Designs
Both the shopping bag and the shoe bag are decorated with hand designs, drawn onto transfer paper, then cut out and coloured in with markers. They are then transfered onto the fabric using an iron.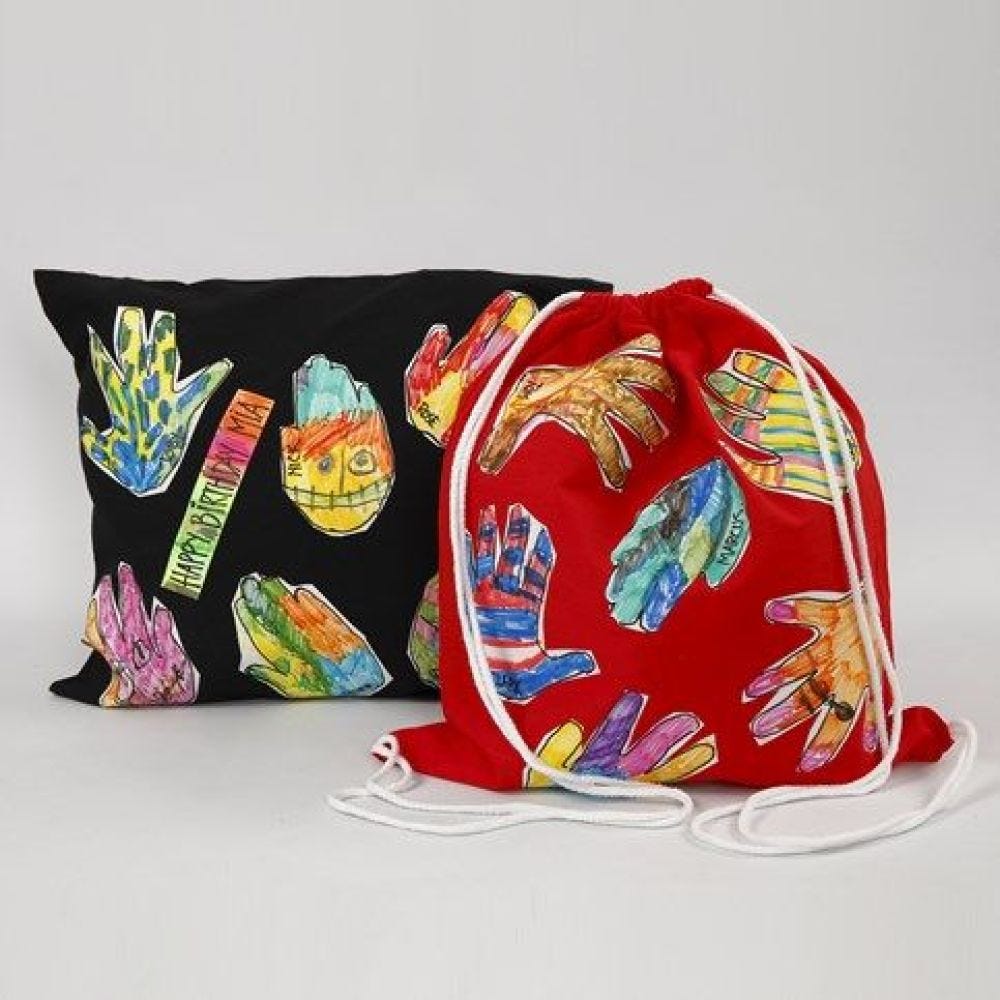 How to do it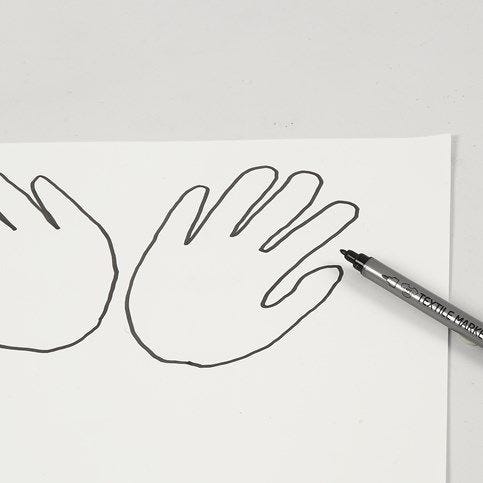 1.
Draw the outline of a hand on transfer paper. Use a black textile marker.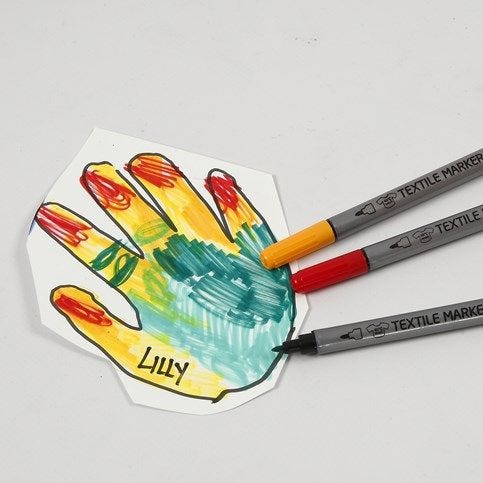 2.
Decorate the hand on the transfer paper with textile markers using your imagination.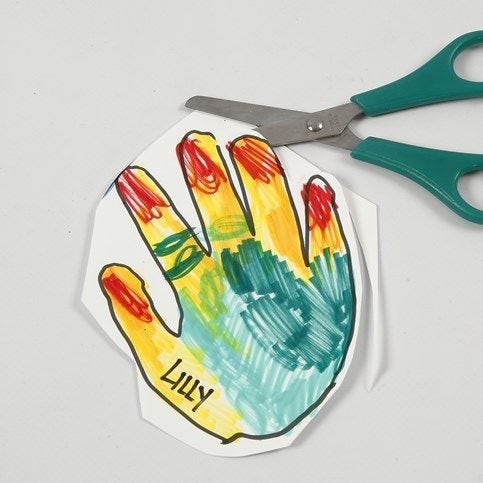 3.
Use a pair of scissors for cutting along the outline.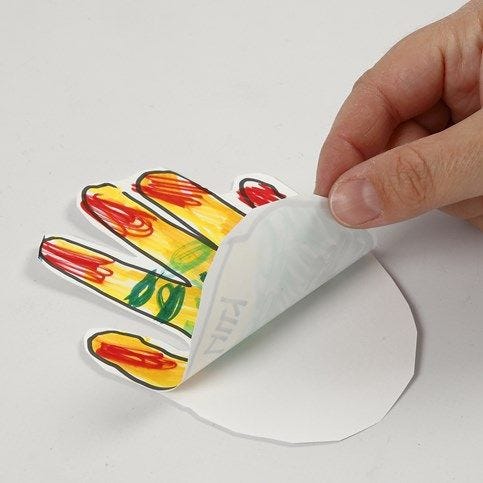 4.
The two-piece transfer paper consists of backing paper and a foil front. Remove the backing paper from the decorated foil. Use a needle for separating the two layers.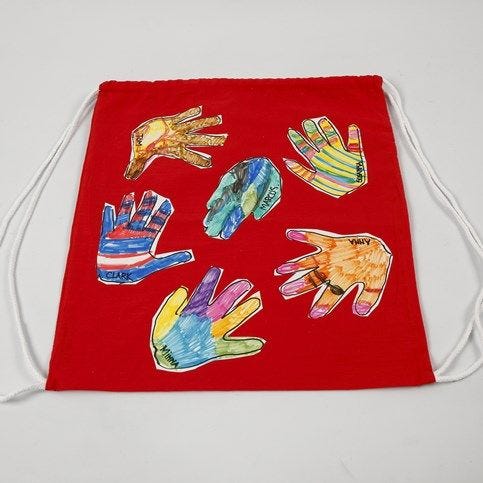 5.
Place the transfer paper/foil onto the fabric. The design should face outwards.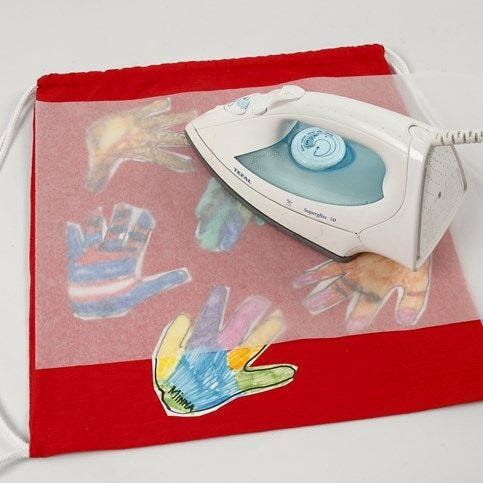 6.
Place a sheet of baking paper on top of the design on the fabric. Iron using an iron set on medium heat.