Stone Trolls decorated with Plus Color Markers and Silk Clay
Stone Trolls decorated with Plus Color Markers and Silk Clay
These trolls made from stones or concrete for modelling are painted with craft paint and decorated with Plus Color Markers. The stones are stuck together with Silk Clay which is also used for modelling shoes and arms. The hair is made from Silk Clay Creamy.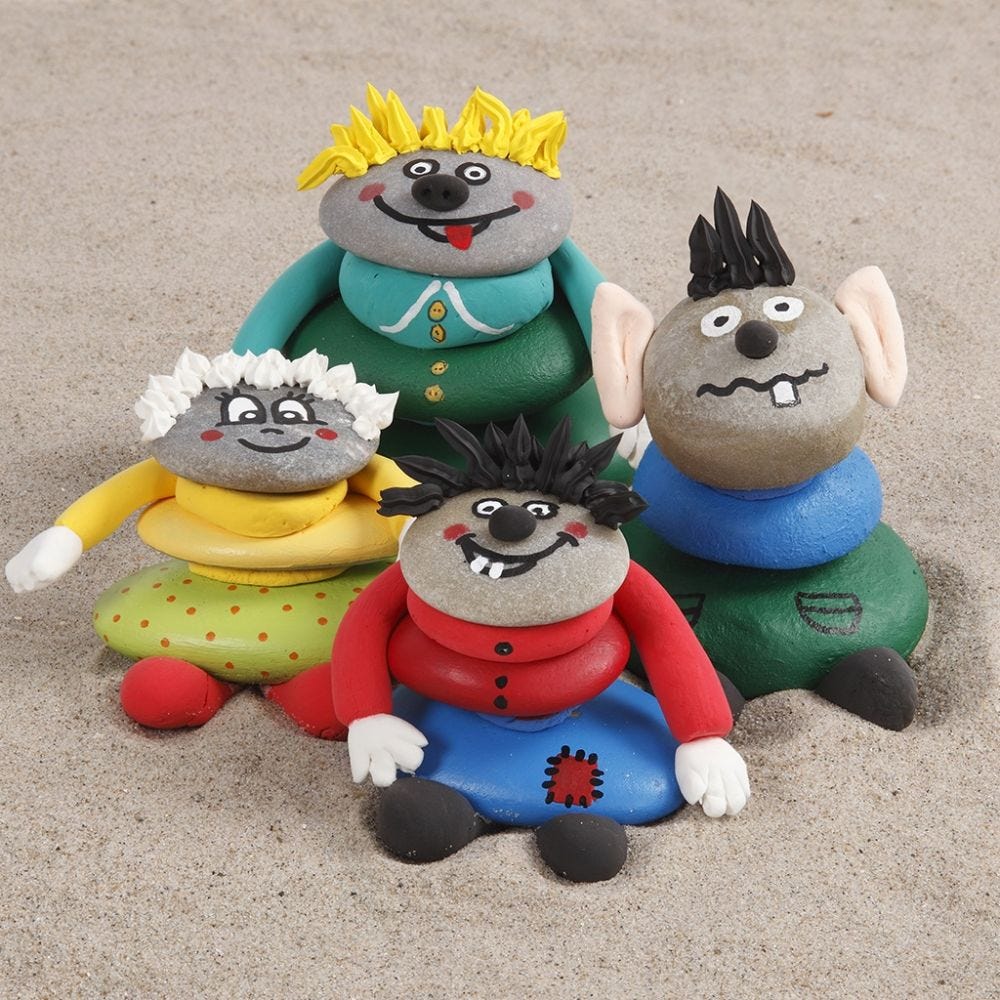 How to do it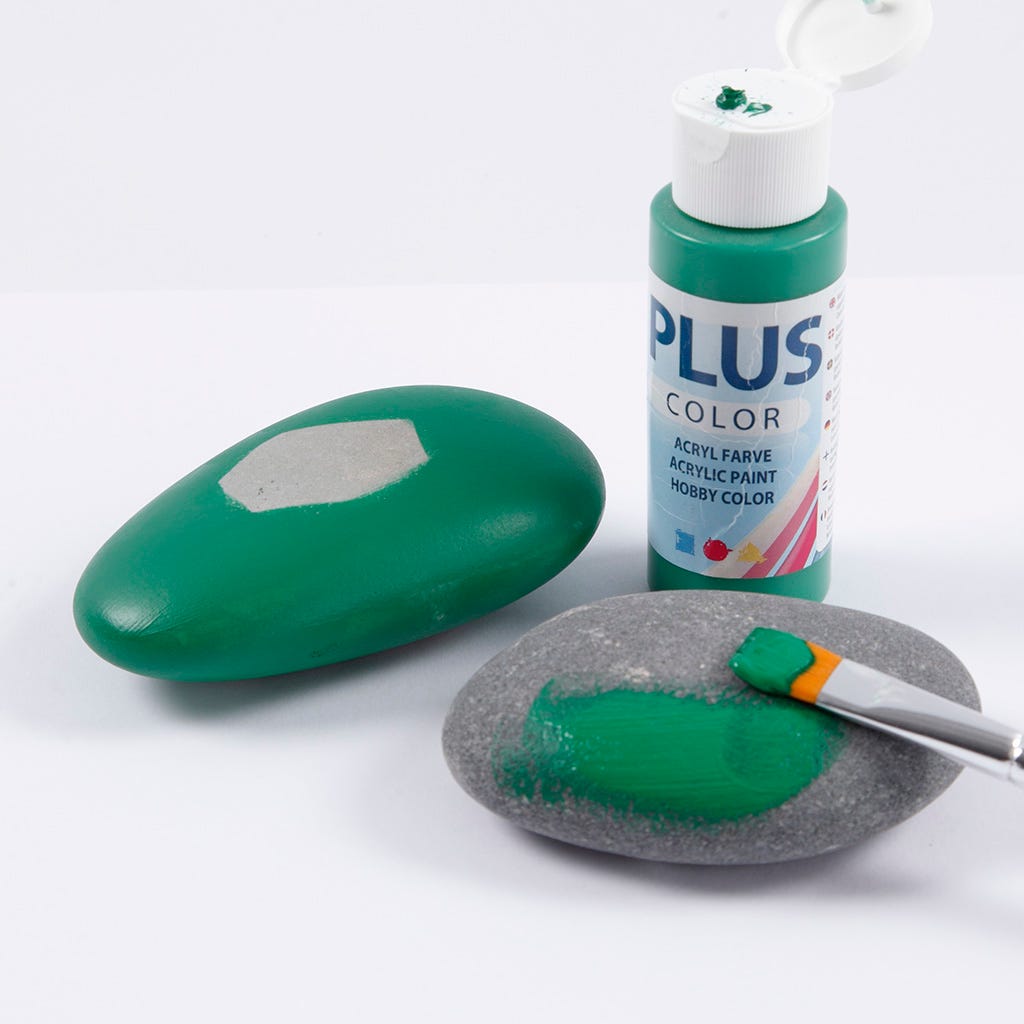 1
Paint the stones for the bodies with craft paint in your chosen colours.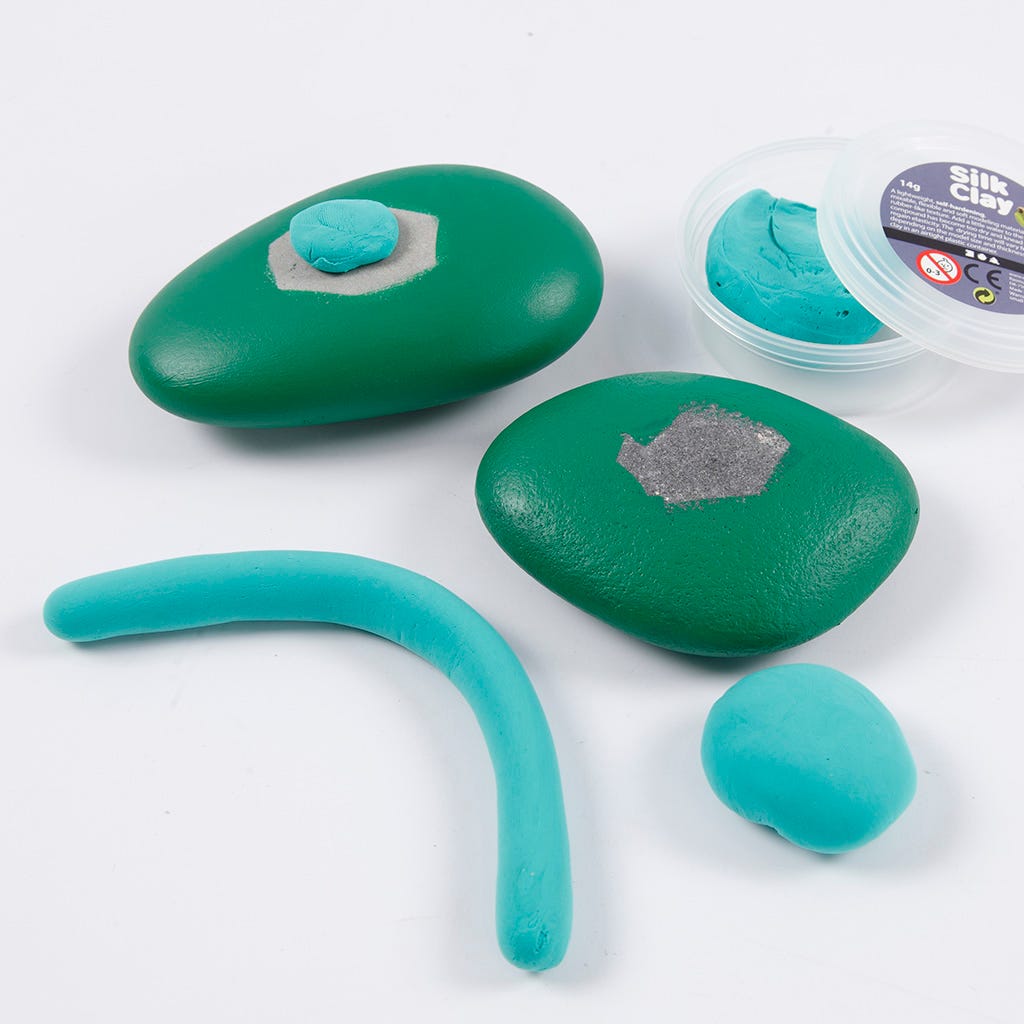 2
Stick the stones together with Silk Clay. Roll a flat ball for attaching the head and a thin sausage for the arms.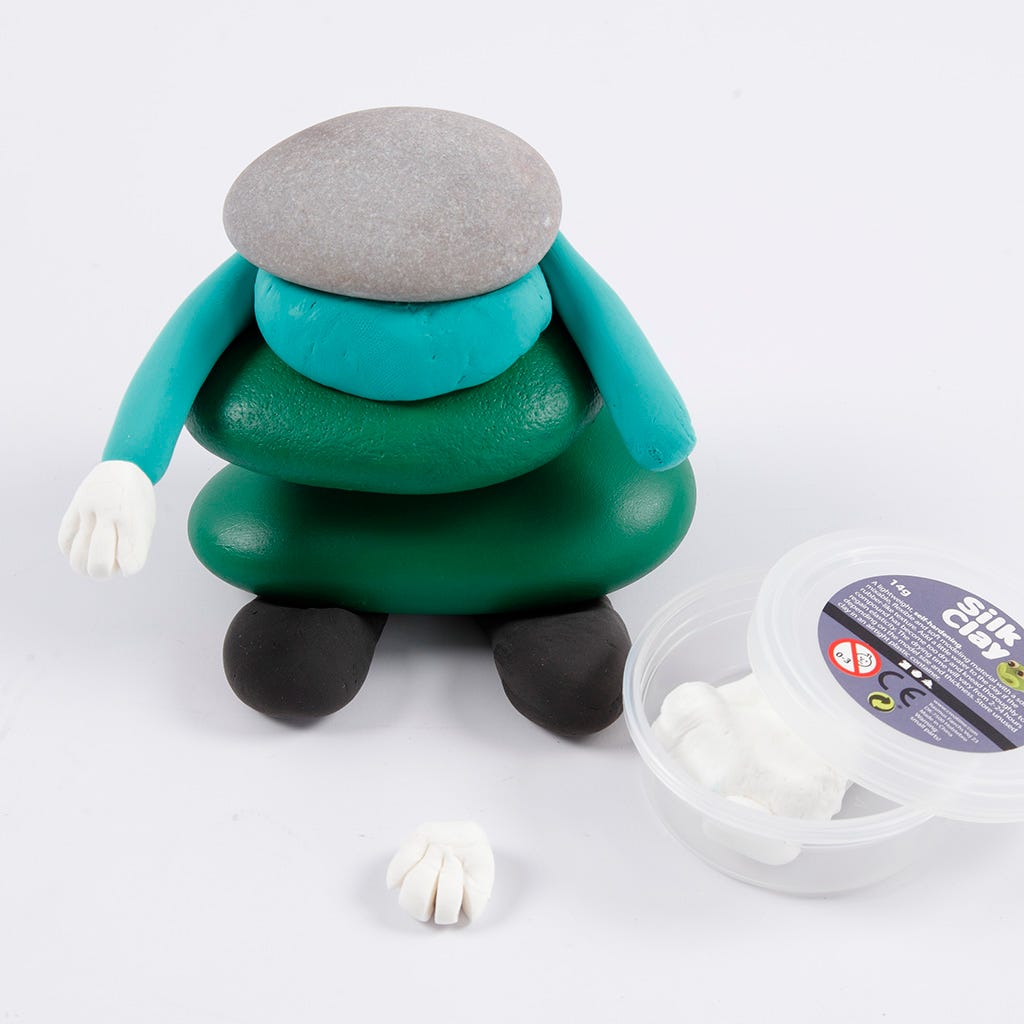 3
Assemble the parts and make hands and a nose from Silk Clay.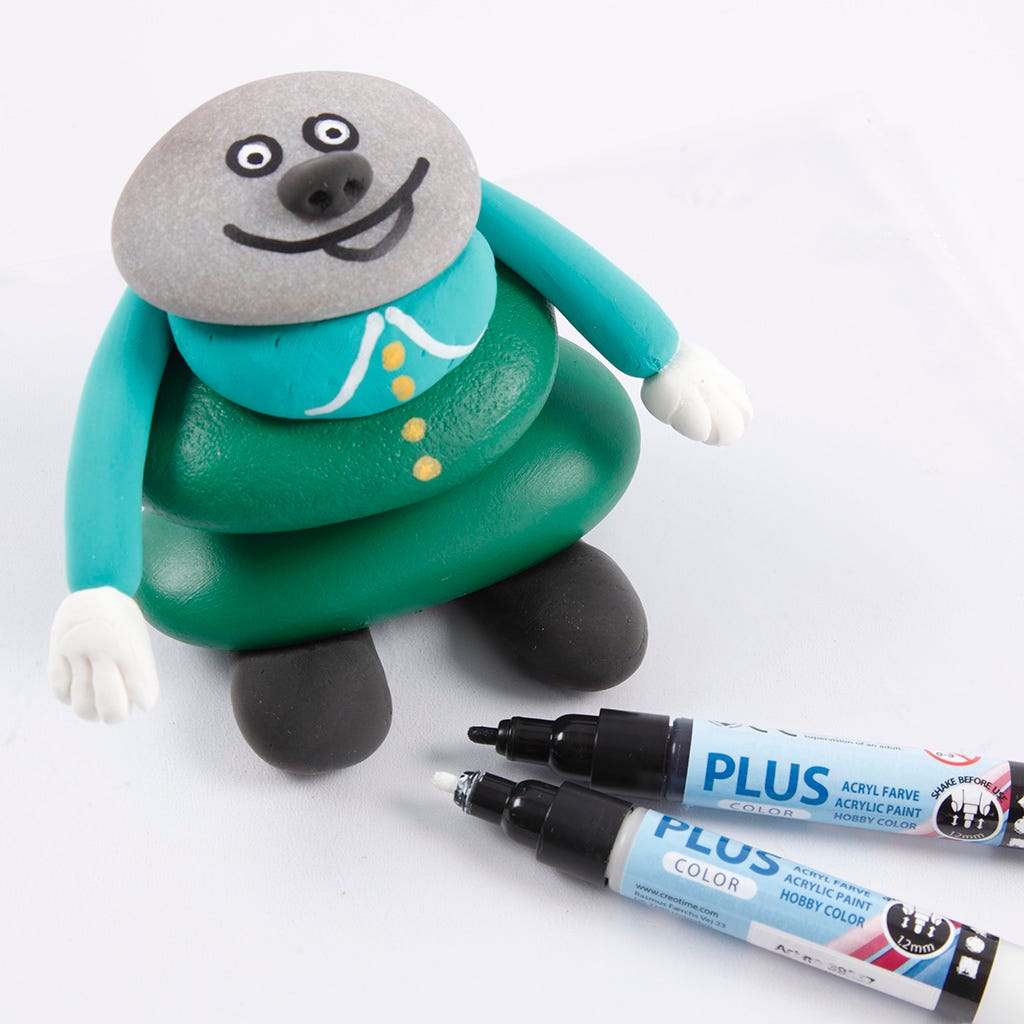 4
Draw facial details with Plus Color Markers.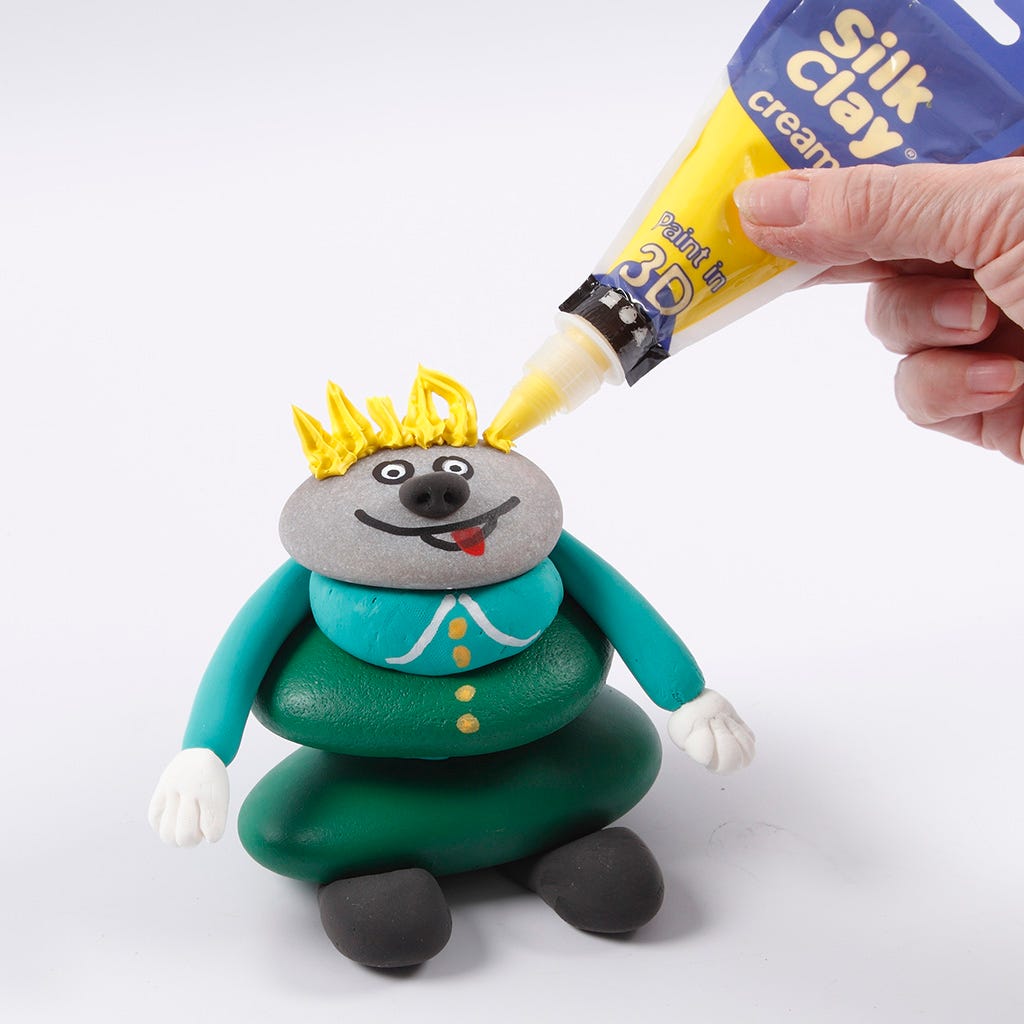 5
Make hair from Silk Clay Creamy. Different nozzles are supplied with the piping bags, giving the hair different effects.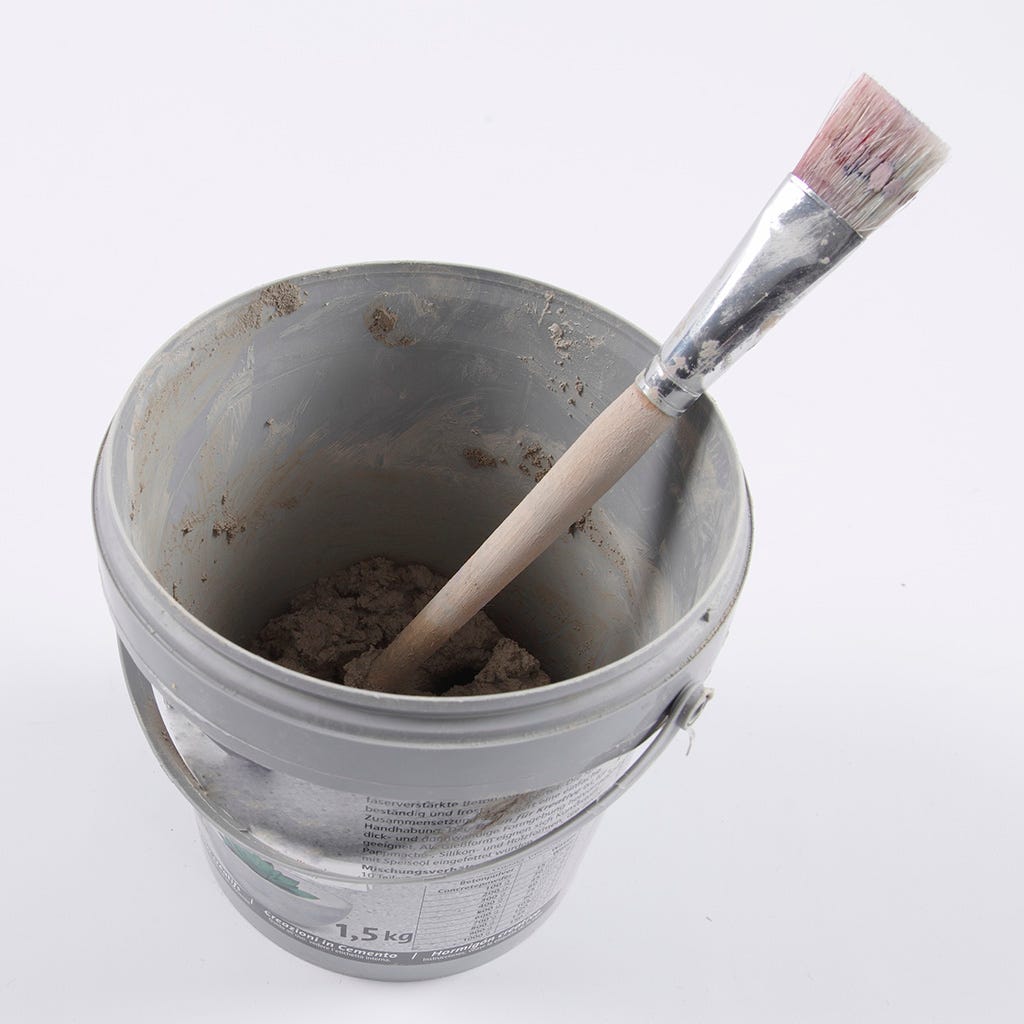 6
If you haven't got access to natural stones, you may make some from Concrete Craft. Mix in the ratio 10 parts of concrete powder to 1.6 part water.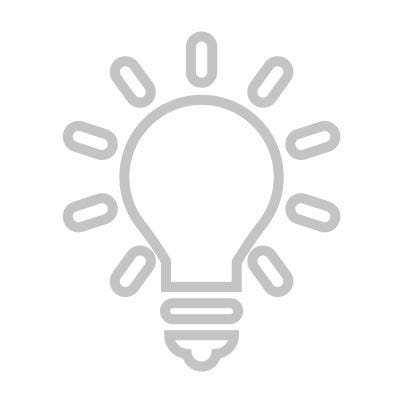 7
Model the "stones" by hand. Air dry for a couple of hours according to the thickness. Leave to dry for another 24 hours.
Copyright © 2013-present Creativ Company Ltd. All rights reserved | 2 Pine Court | Kembrey Park | Swindon | Wiltshire | SN2 8AD | 01793 616 068 | admin@cc-craft.co.uk