Stick Animals decorated with Plus Color Markers
Stick Animals decorated with Plus Color Markers
These sticks are painted with craft paint and are decorated with markers to resemble snakes, crocodiles and fantasy animals. Use them in the garden for decoration and for warning off the birds in the strawberry bed.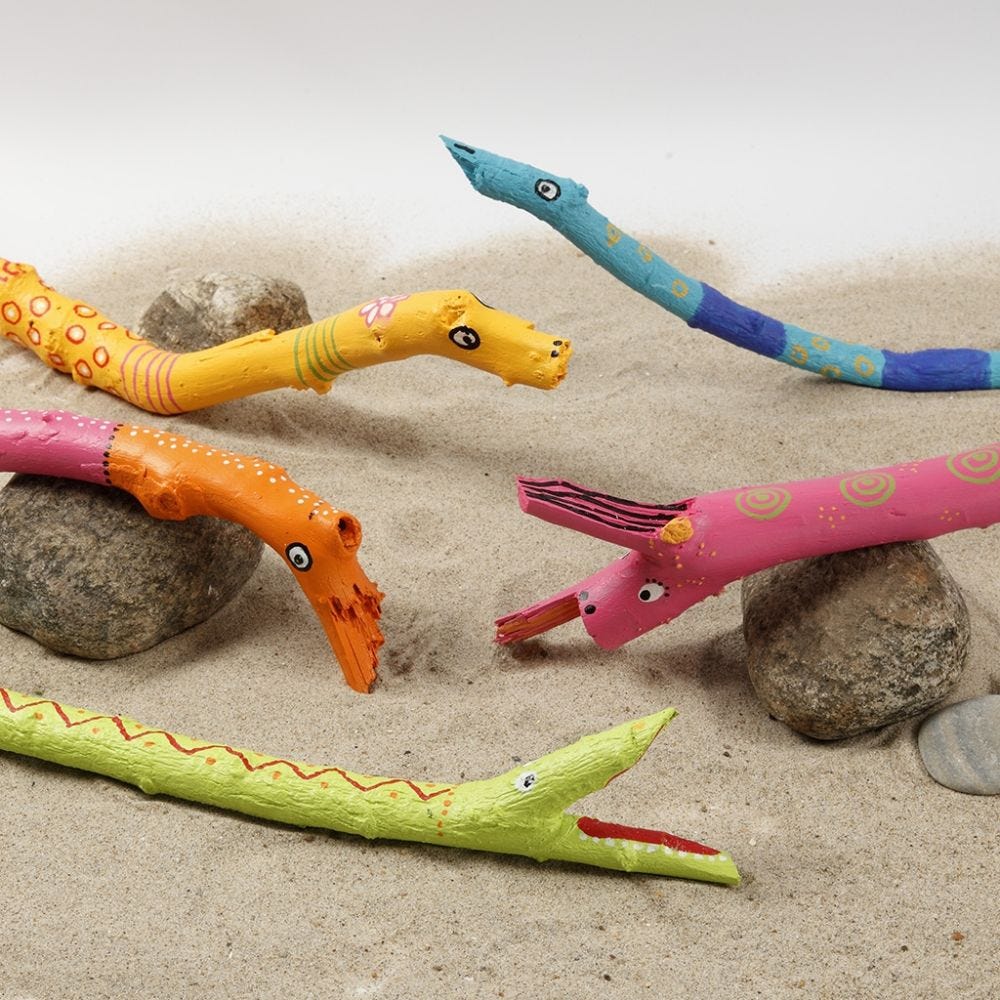 How to do it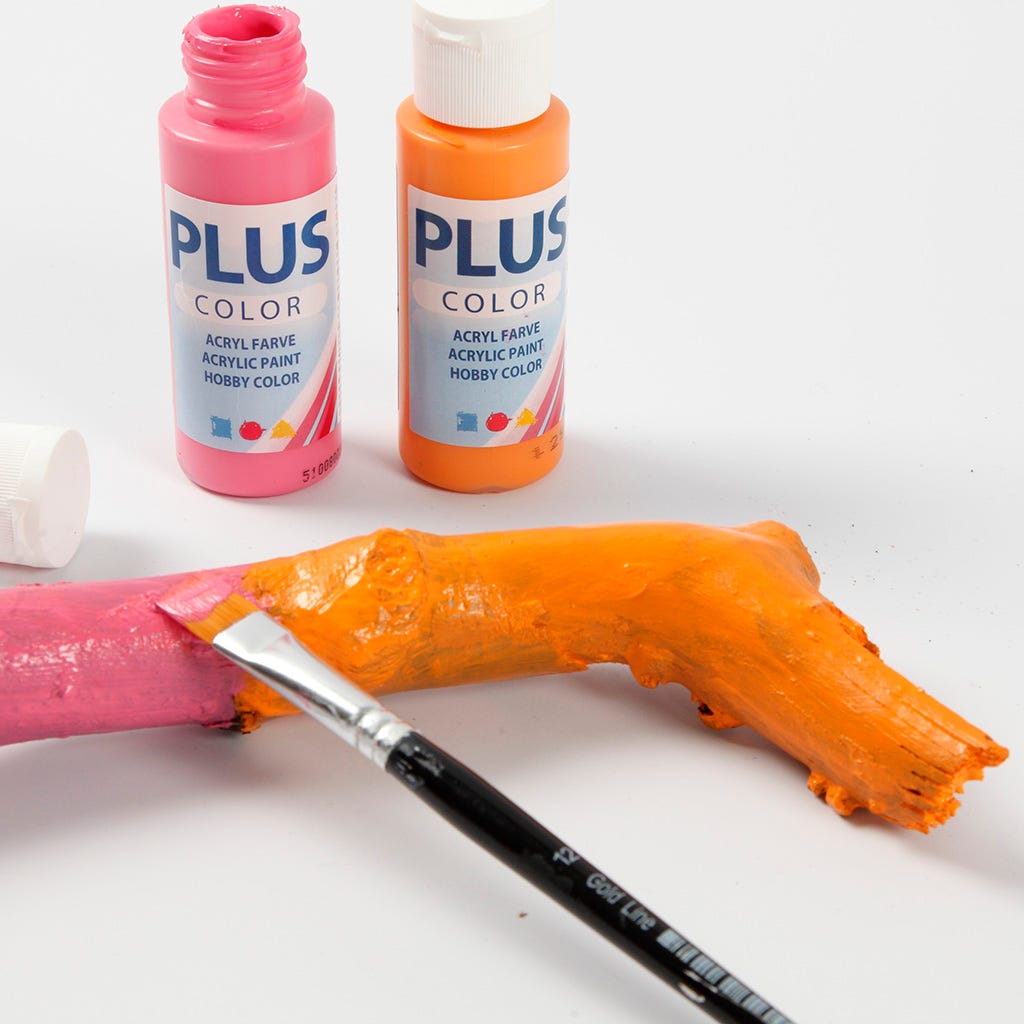 1
Paint the sticks with craft paint until completely covered. You may use more than one colour on the same stick.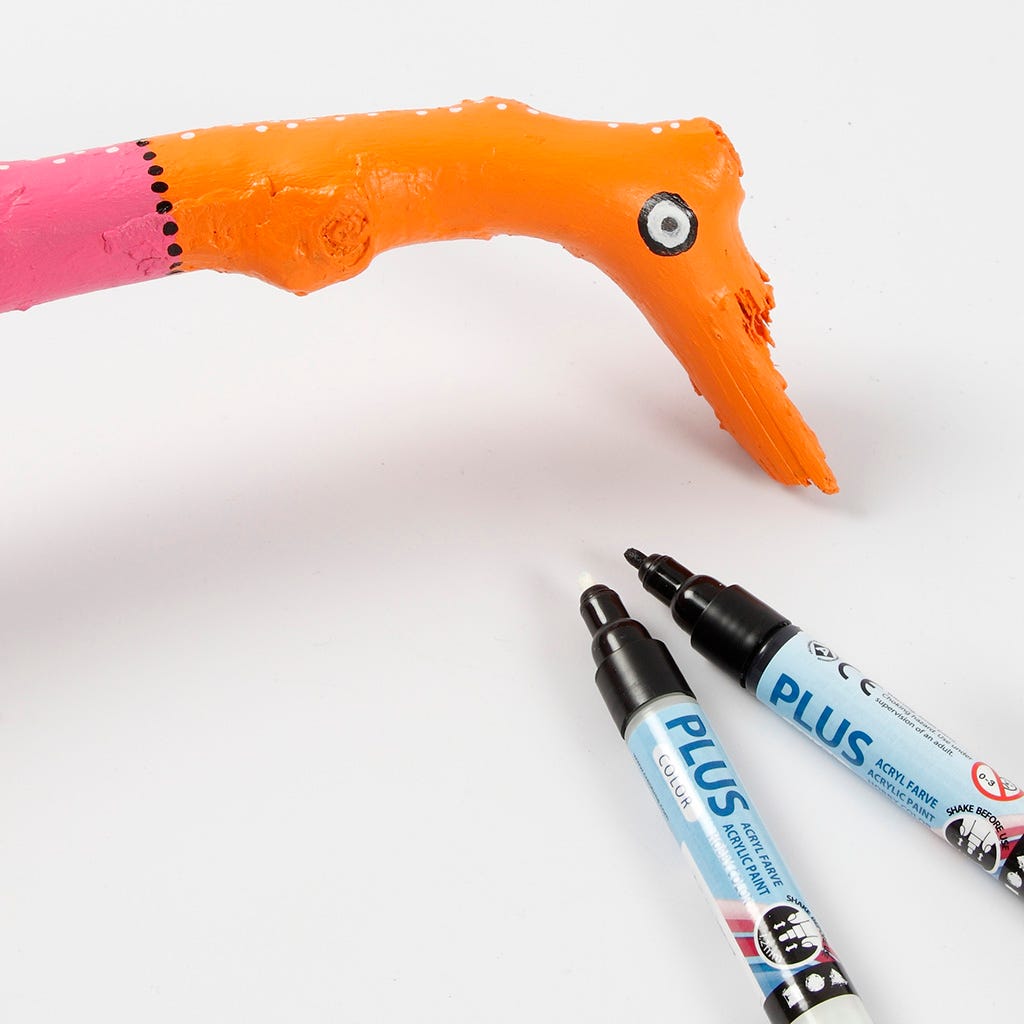 2
Add patterns and details using Plus Color Markers.