Silk Clay Pixie Decorations with Funny Plastic Eyes
Silk Clay Pixie Decorations with Funny Plastic Eyes
These two pixies are modelled from Silk clay with funny plastic eyes pushed into the wet Silk Clay. A piece of floral wire is used for hanging.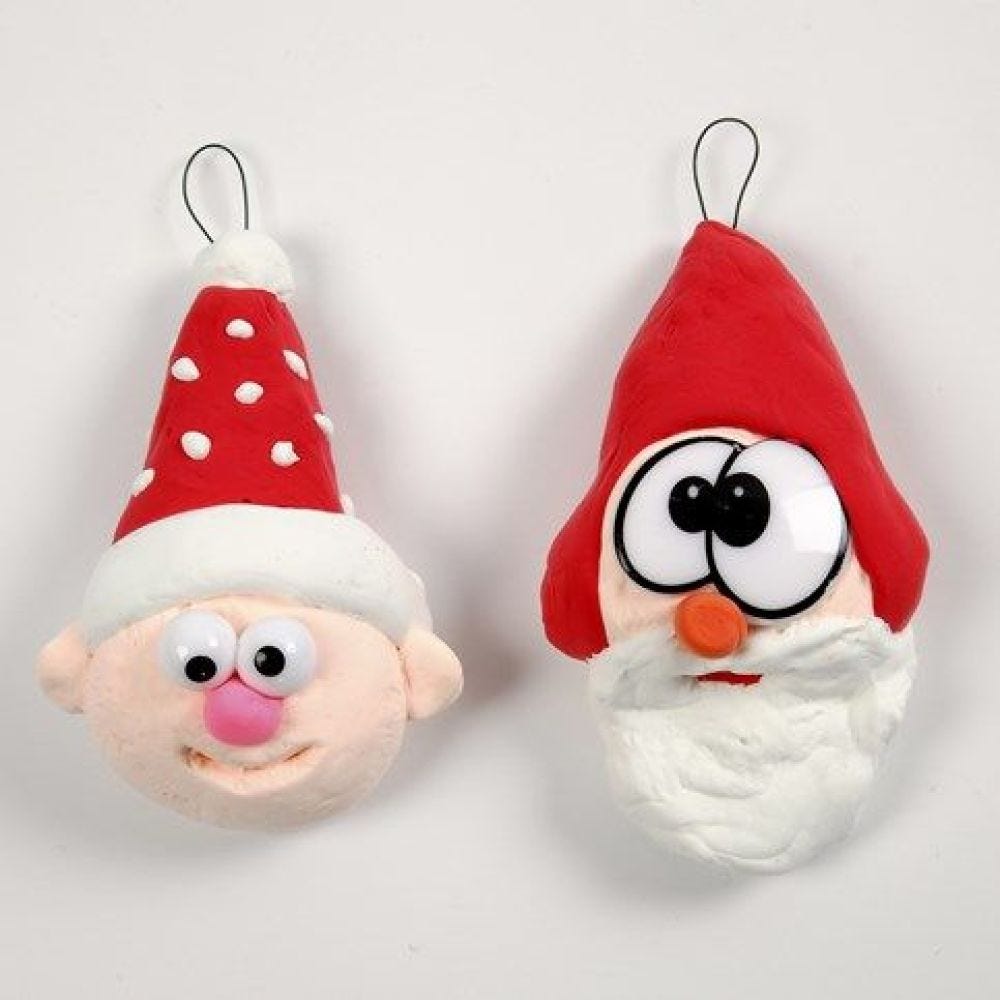 How to do it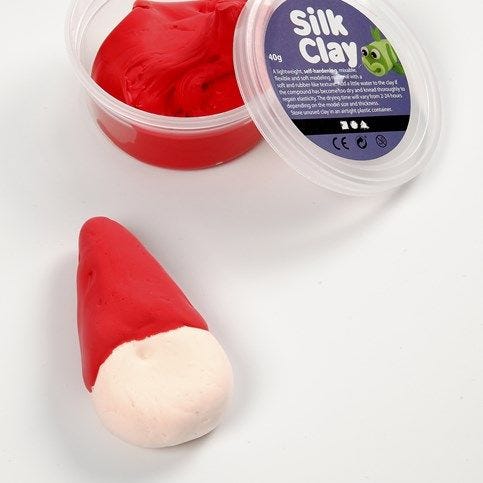 1.
The head and the hat: Roll a Silk Clay ball from light skin colour. Model a red Silk Clay cone. Assemble these two parts and push them flat against the table top on one side.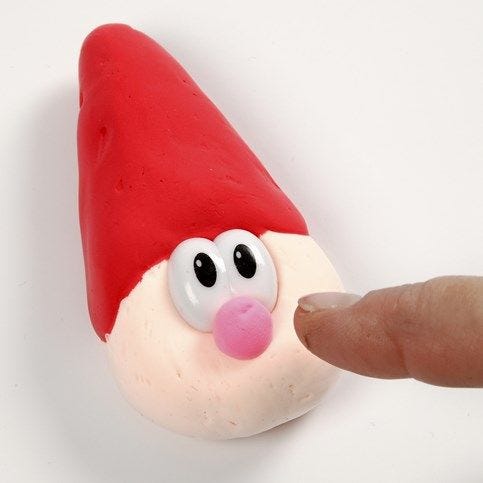 2.
Push the funny plastic eyes into the pixie's head. For the nose, roll a small ball from pink Silk clay and push it onto the face. Remember that glue is not necessary. Score the mouth in the face using an ordinary dinner knife.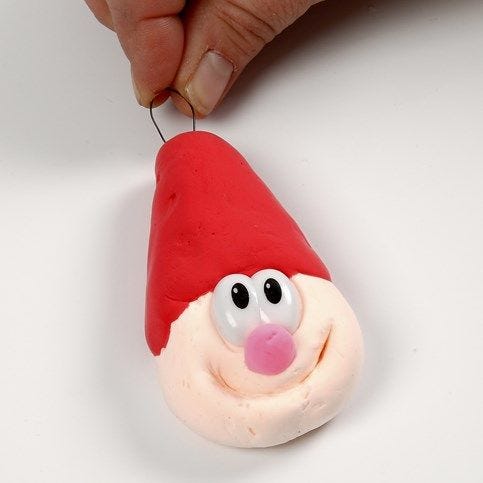 3.
For hanging: Double over an 8cm piece of floral wire and push both ends into the pixie hat.
Copyright © 2013-present Creativ Company Ltd. All rights reserved | 2 Pine Court | Kembrey Park | Swindon | Wiltshire | SN2 8AD | 01793 616 068 | admin@cc-craft.co.uk