Silk Clay insects as pencil head decorations
Silk Clay insects as pencil head decorations
Make these small pencil head decorations by modelling a Silk Clay figure onto one end of a pencil. Here we have made a bumble bee and a ladybird.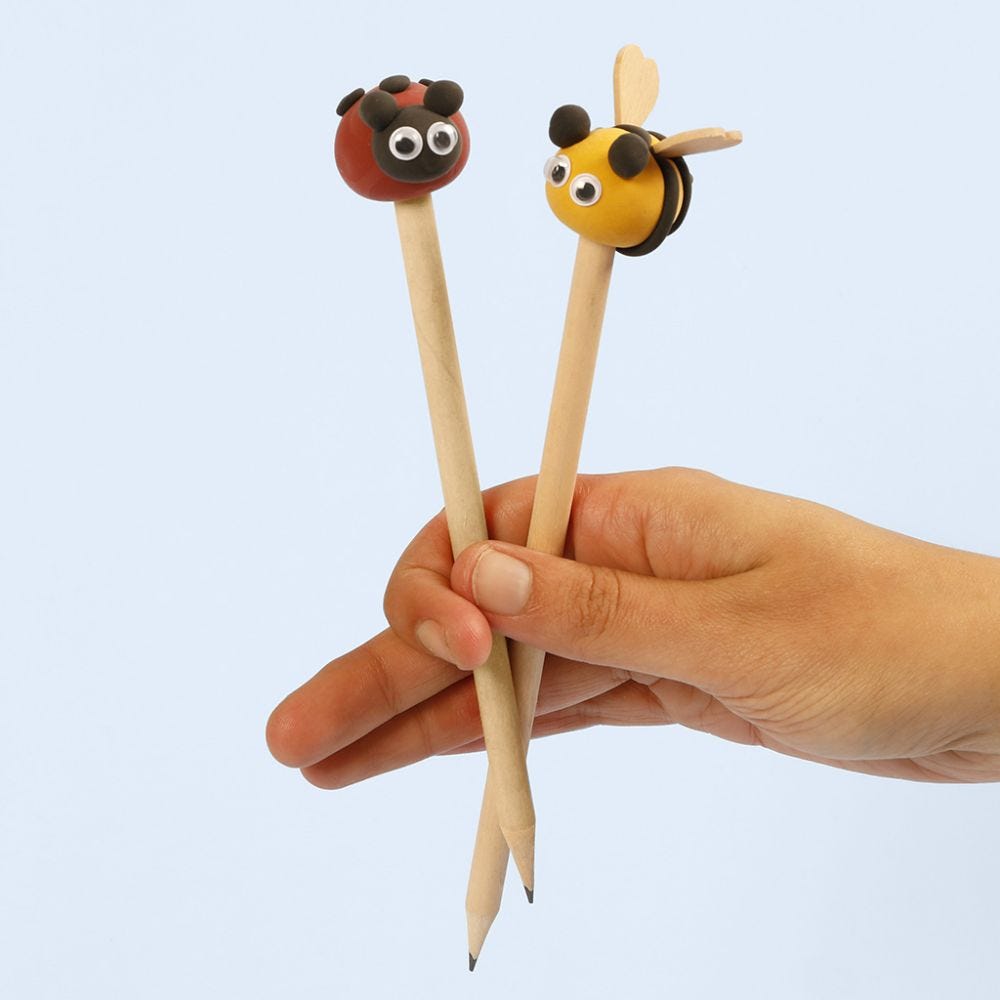 How to do it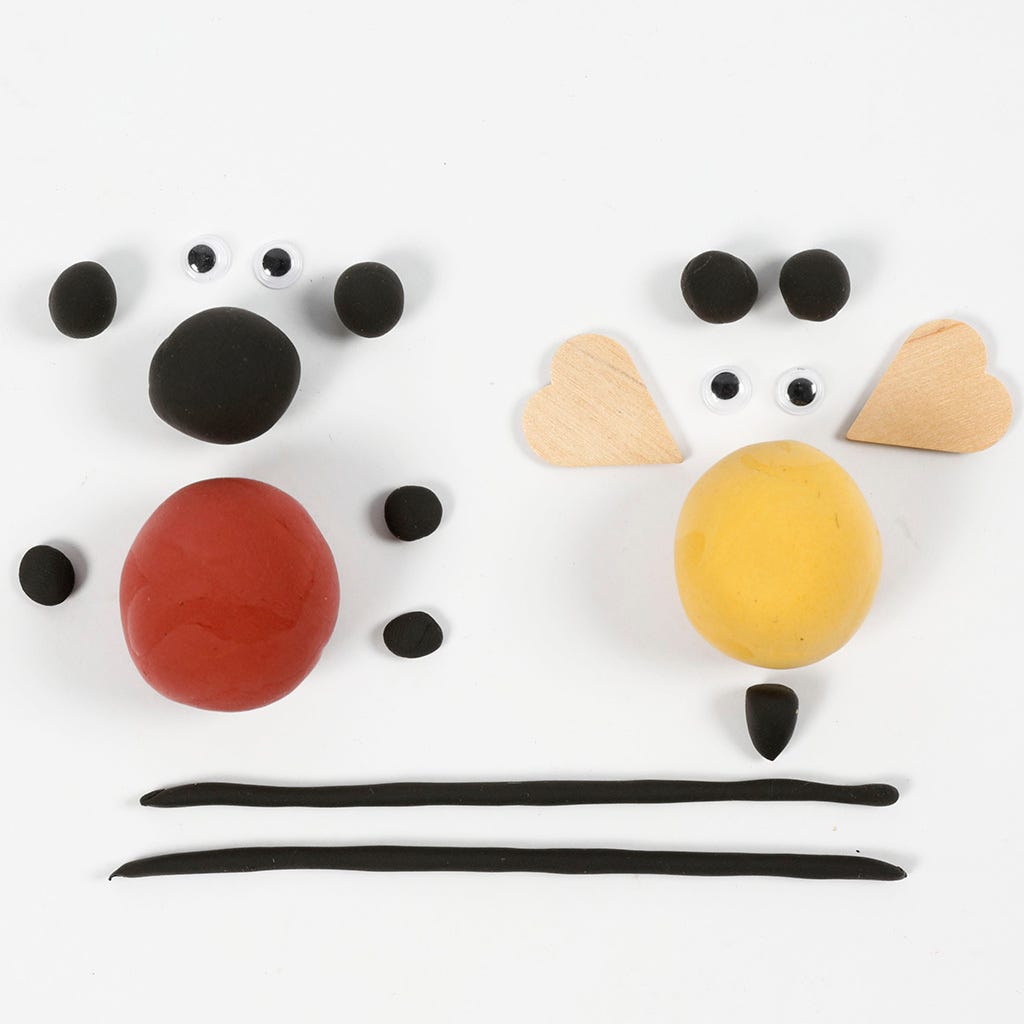 1
Model bodies and details from Silk Clay as shown in the photo to make a bumble bee and a ladybird. The wings for the bumble bee are made from two flat wooden hearts. A TIP: make only one figure at a time to prevent the Silk Clay from drying out.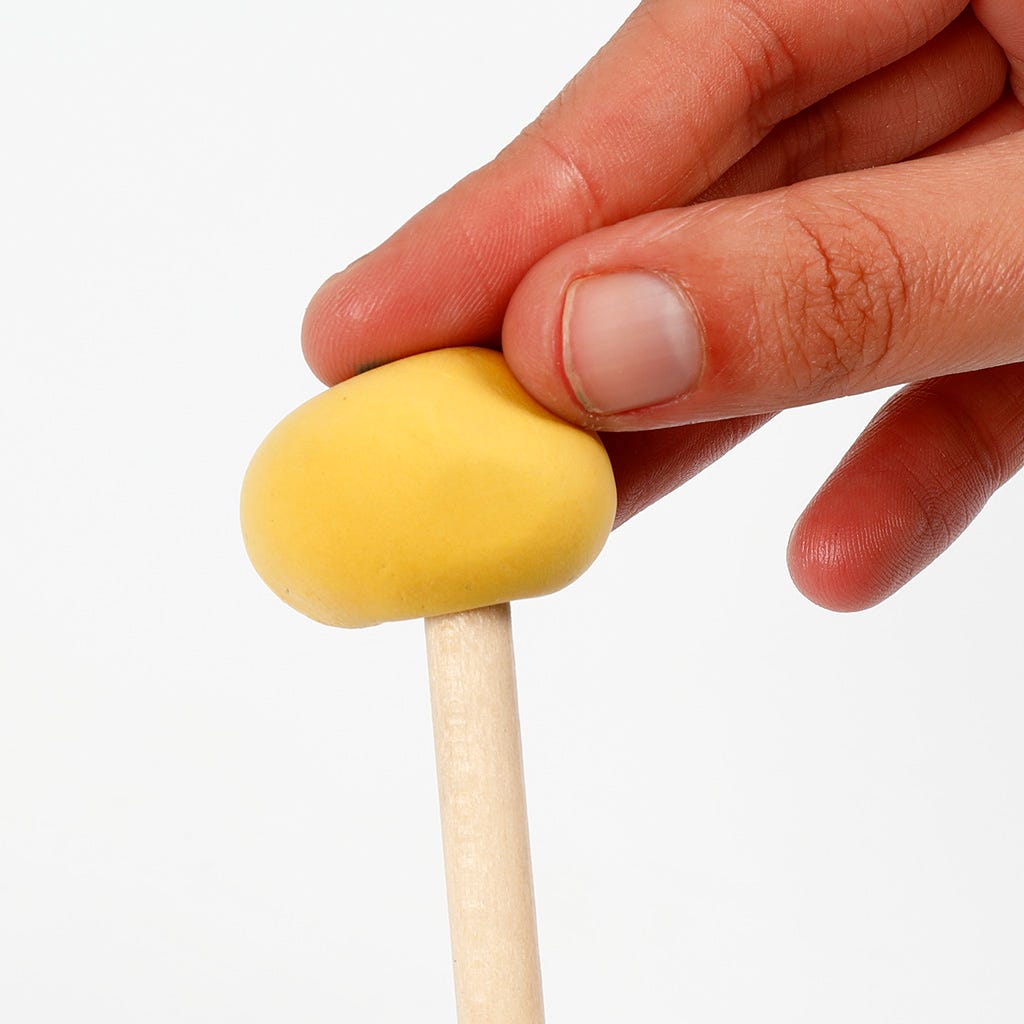 2
Attach the body onto the flat end of the pencil.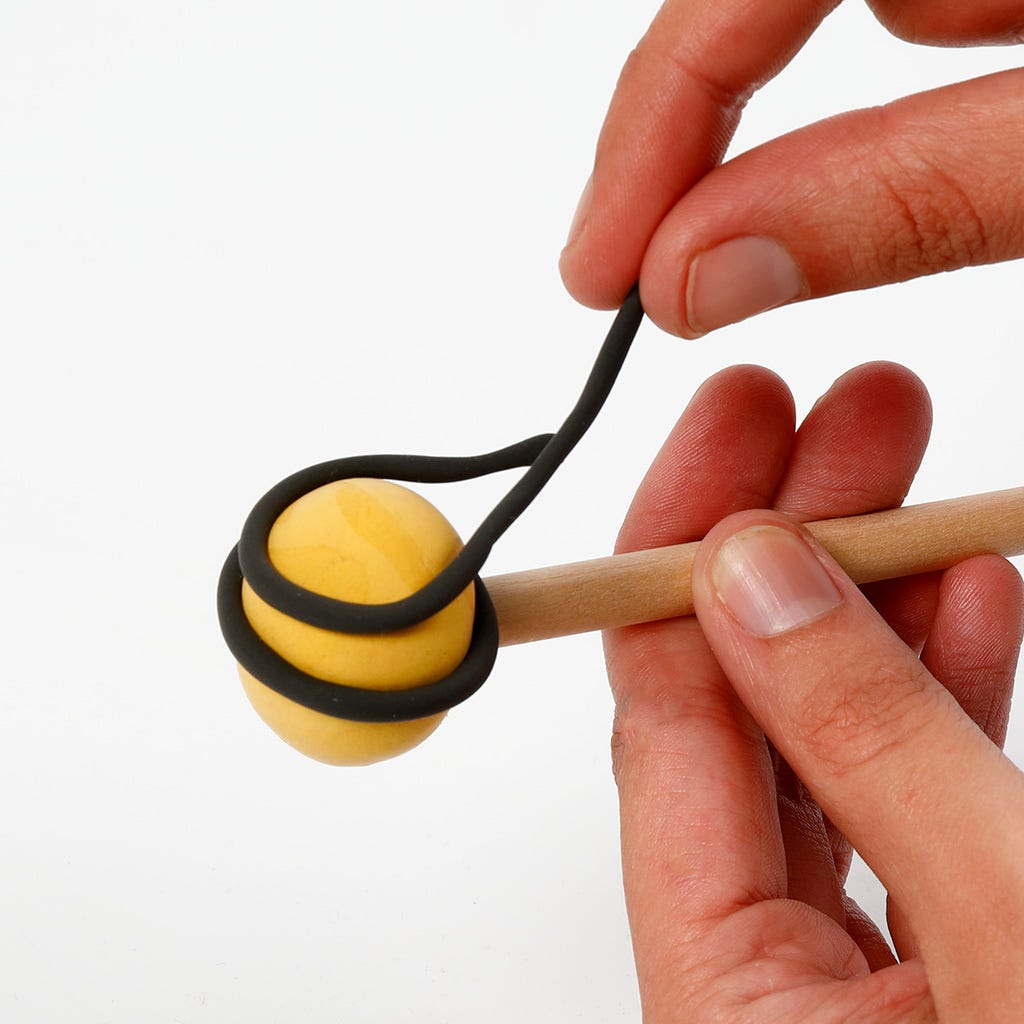 3
Attach the details with a light pressure.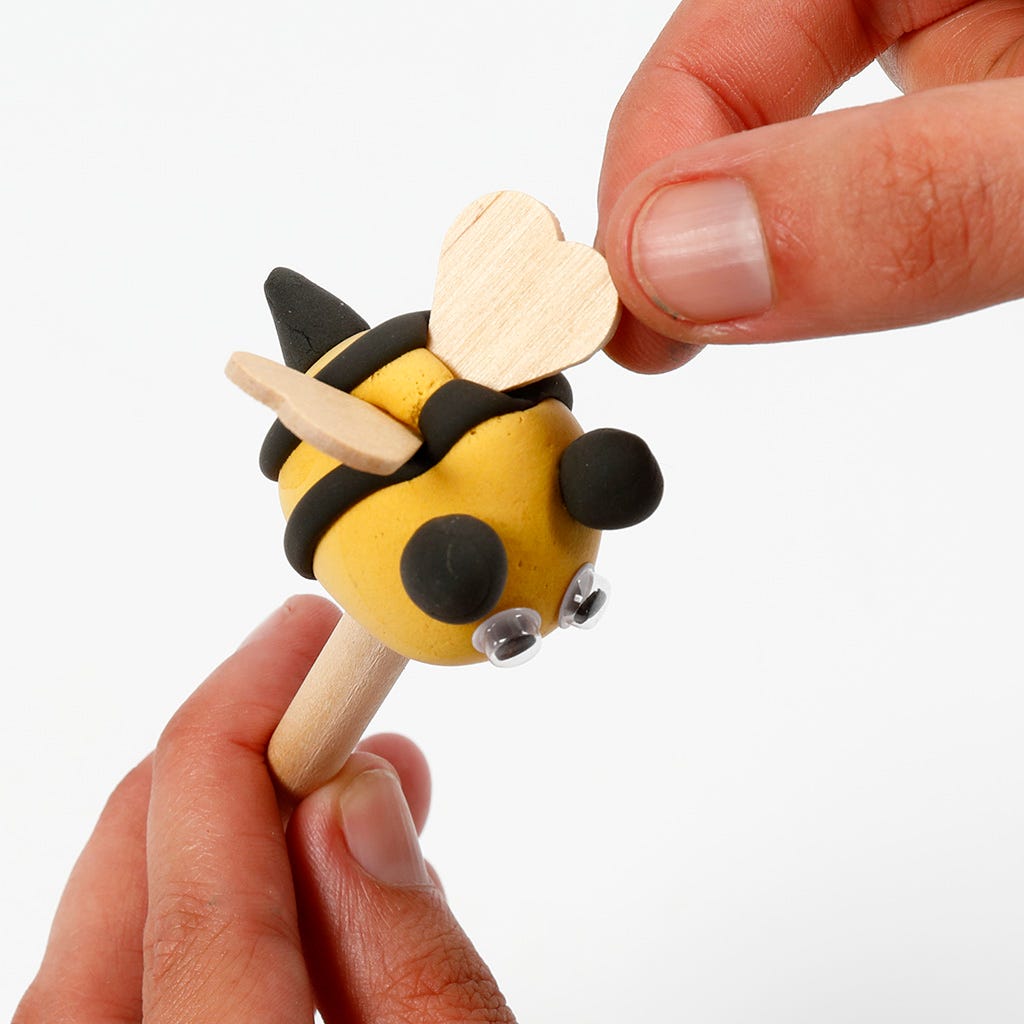 4
Attach the eyes and the wings by pushing them into the figure. Silk Clay sticks onto wood and papier-mâché when it is damp.