Make your own Silk Clay finger puppets. The finger puppets are modelled around the finger and then left to dry. Silk Clay is a self-hardening modelling compound which means that the finger puppets can be used again and again.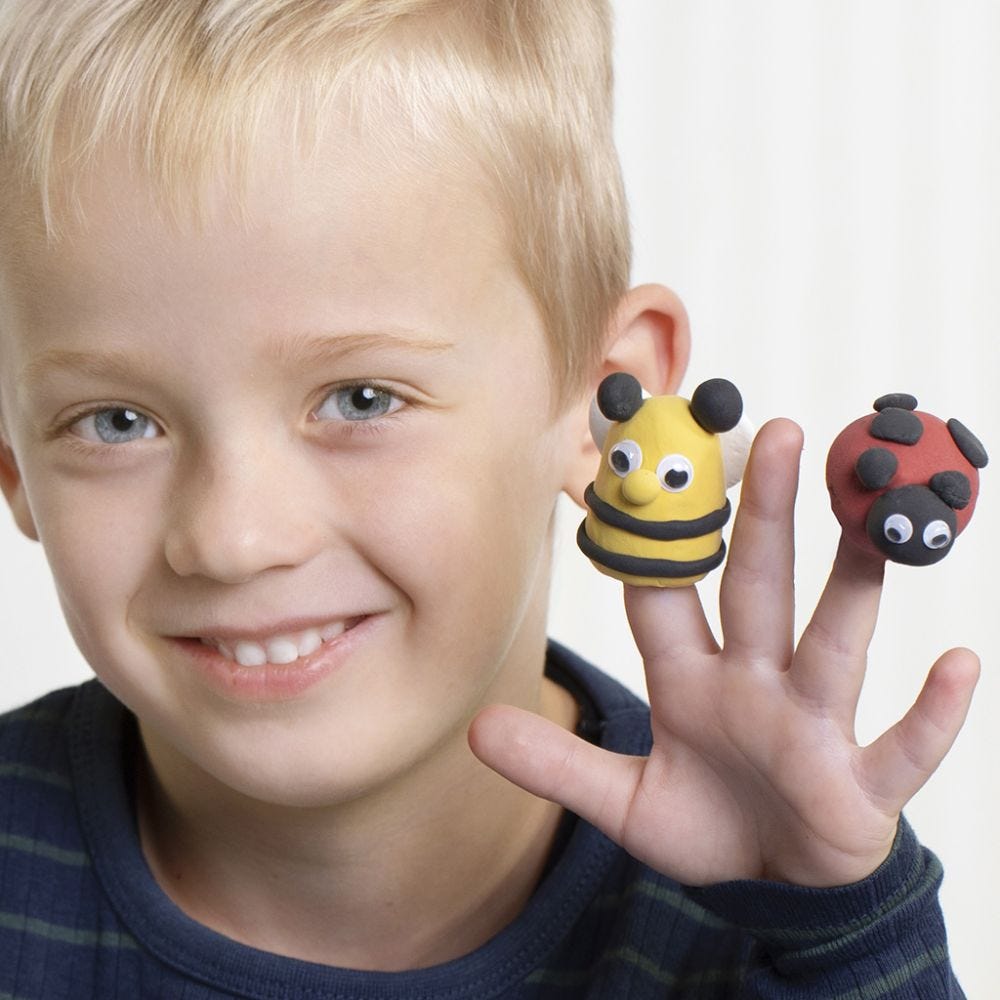 How to do it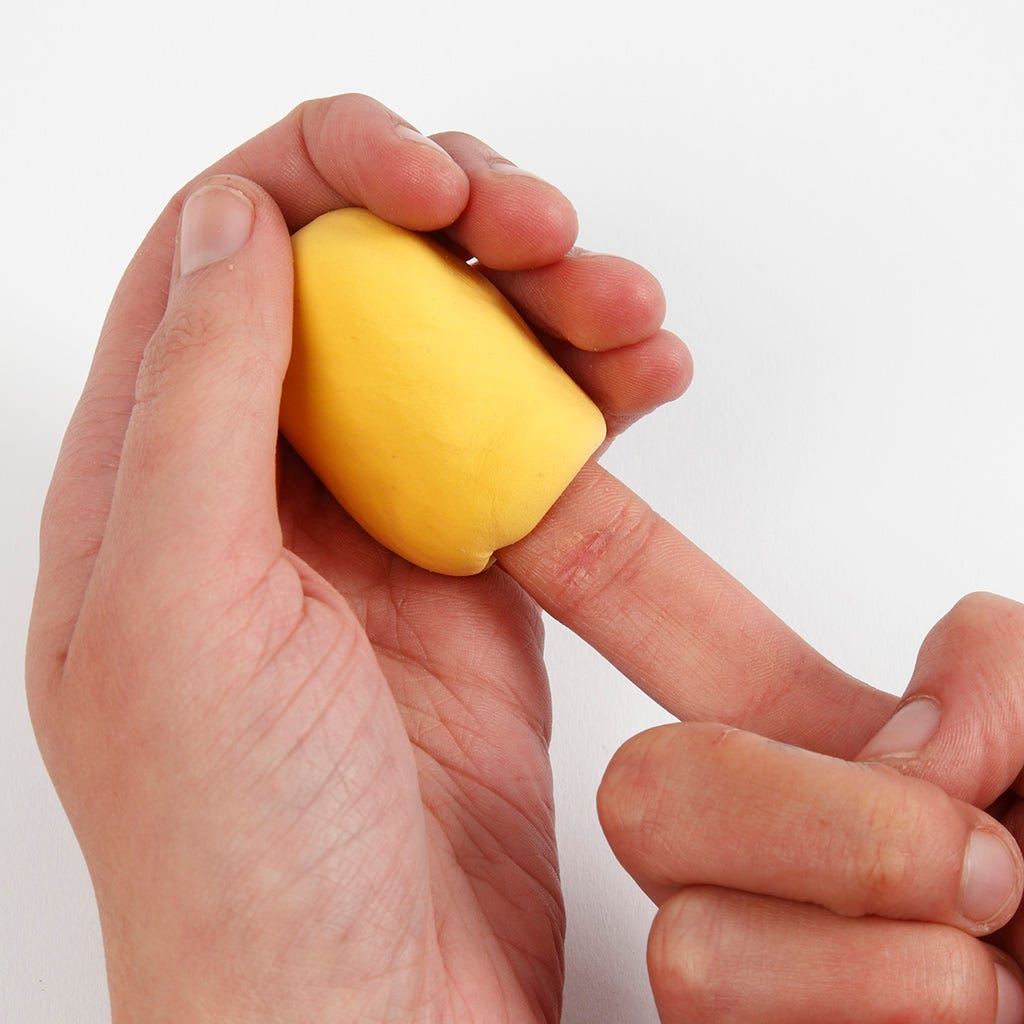 1
Put a blob of Silk Clay around your finger.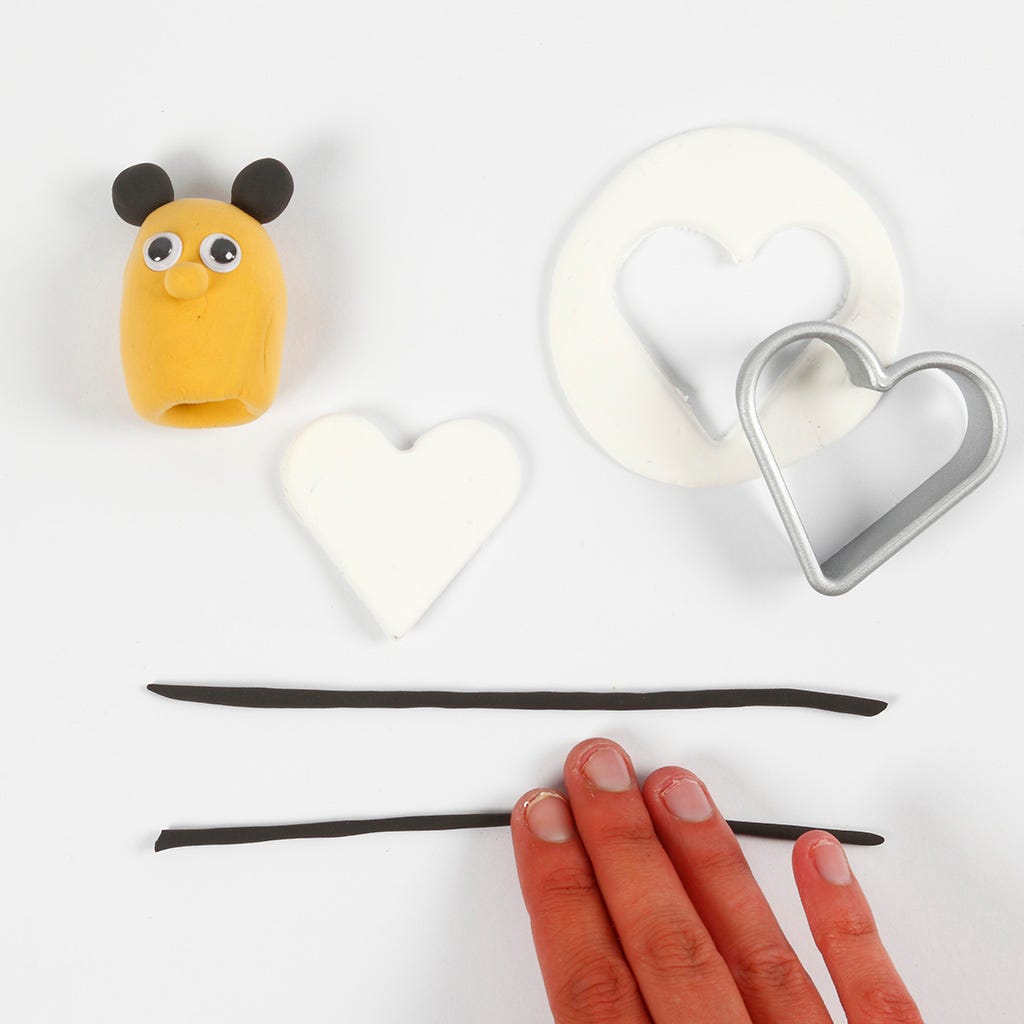 2
Now model all the parts needed for the finger puppet. All the parts should be attached to the figure when the figure is on your finger to prevent it from losing its shape. This Silk Clay heart is cut out with a shape cutter. Alternatively you may use a pair of scissors.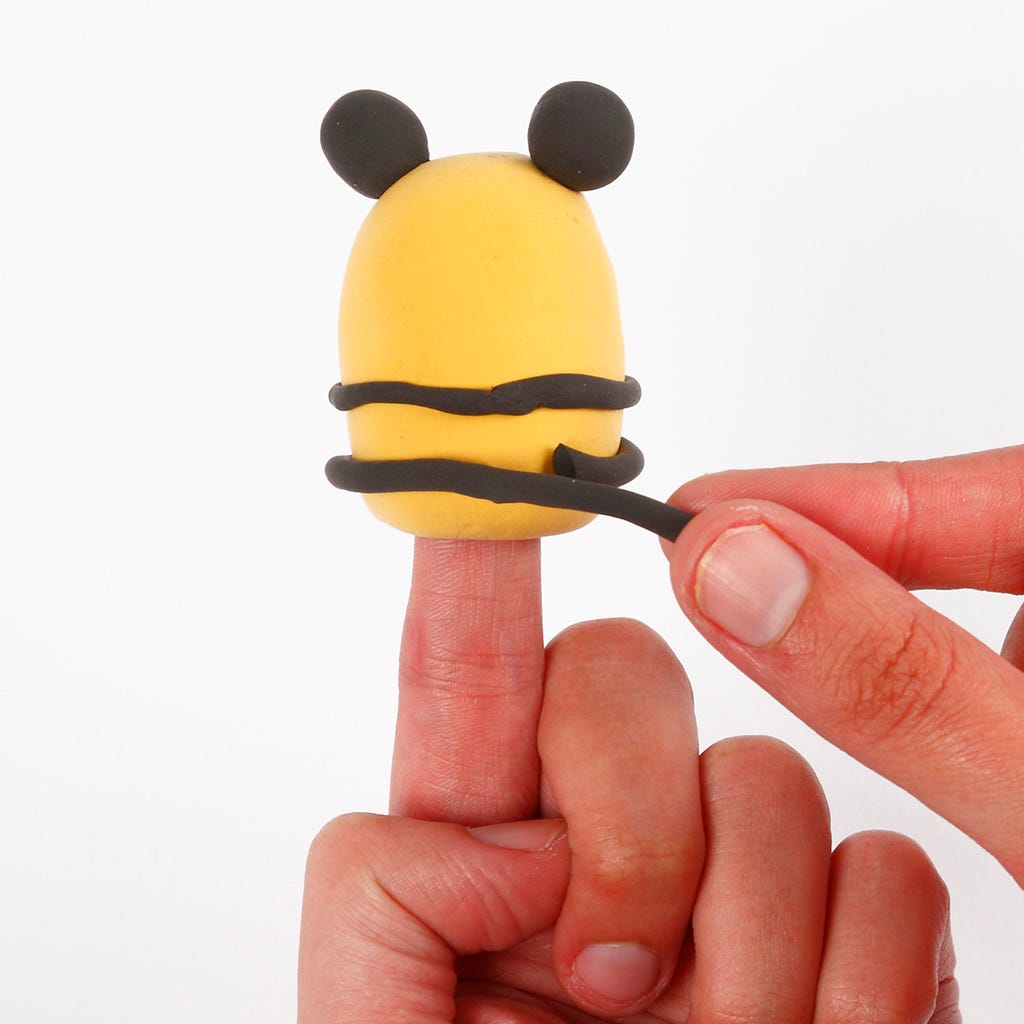 3
Make the stripes for the bee by rolling a thin Silk Clay sausage and attaching it around the body.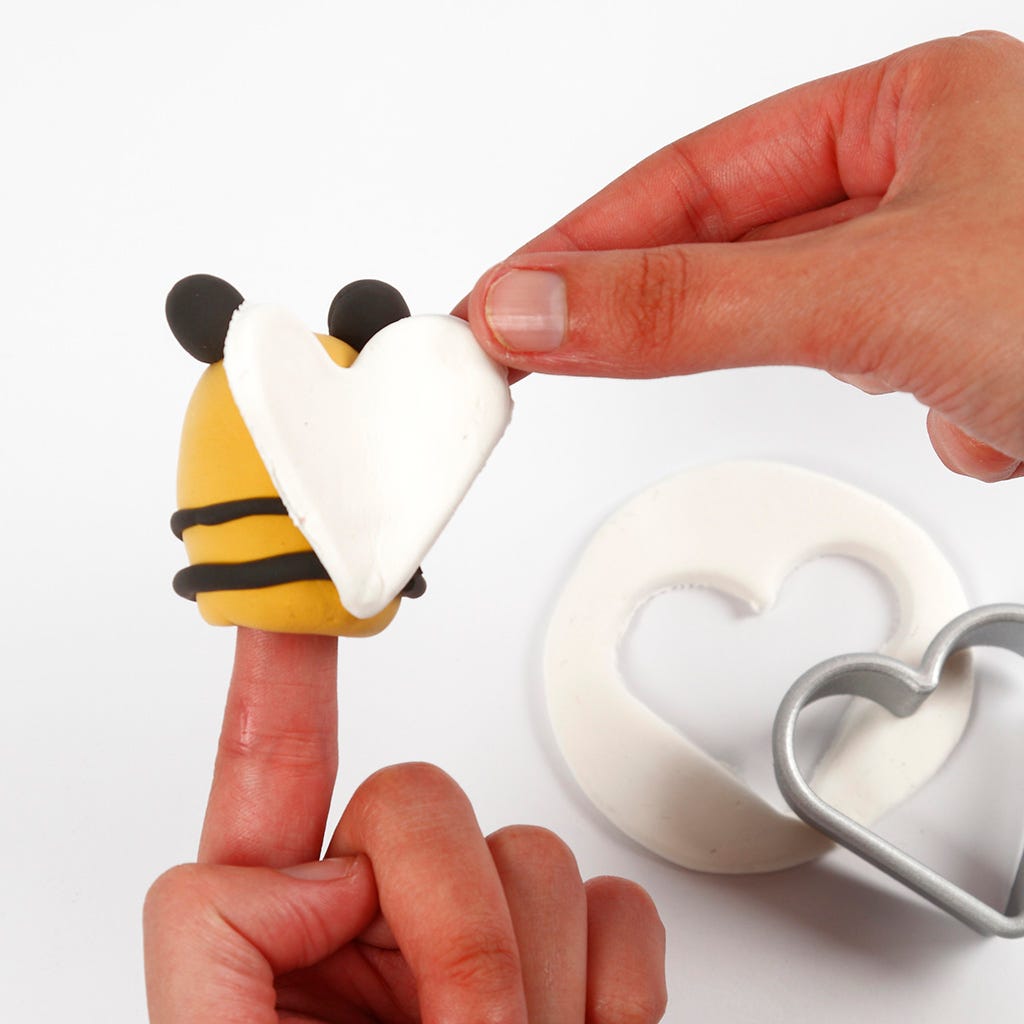 4
Attach the wings by pushing them onto the back of the figure.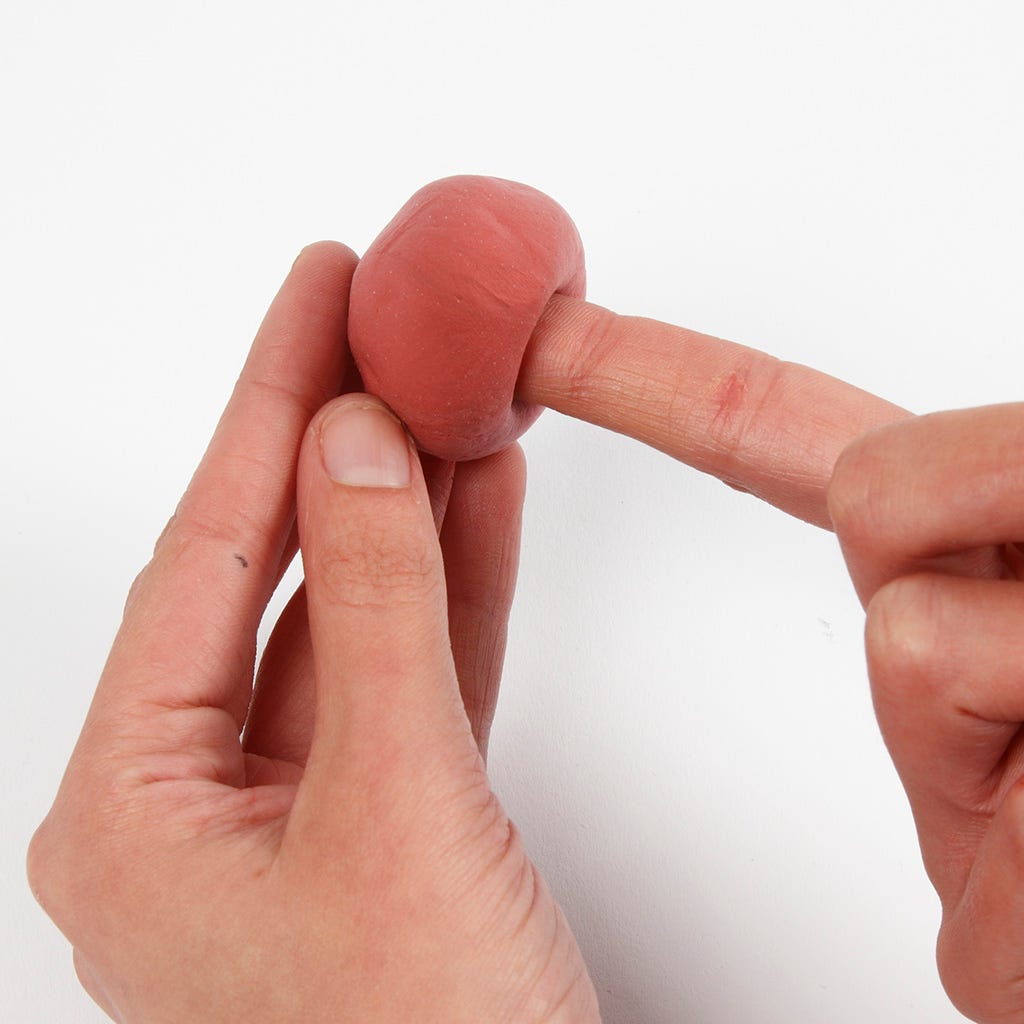 5
Make the ladybird by putting a blob of red Silk Clay onto the top of your finger.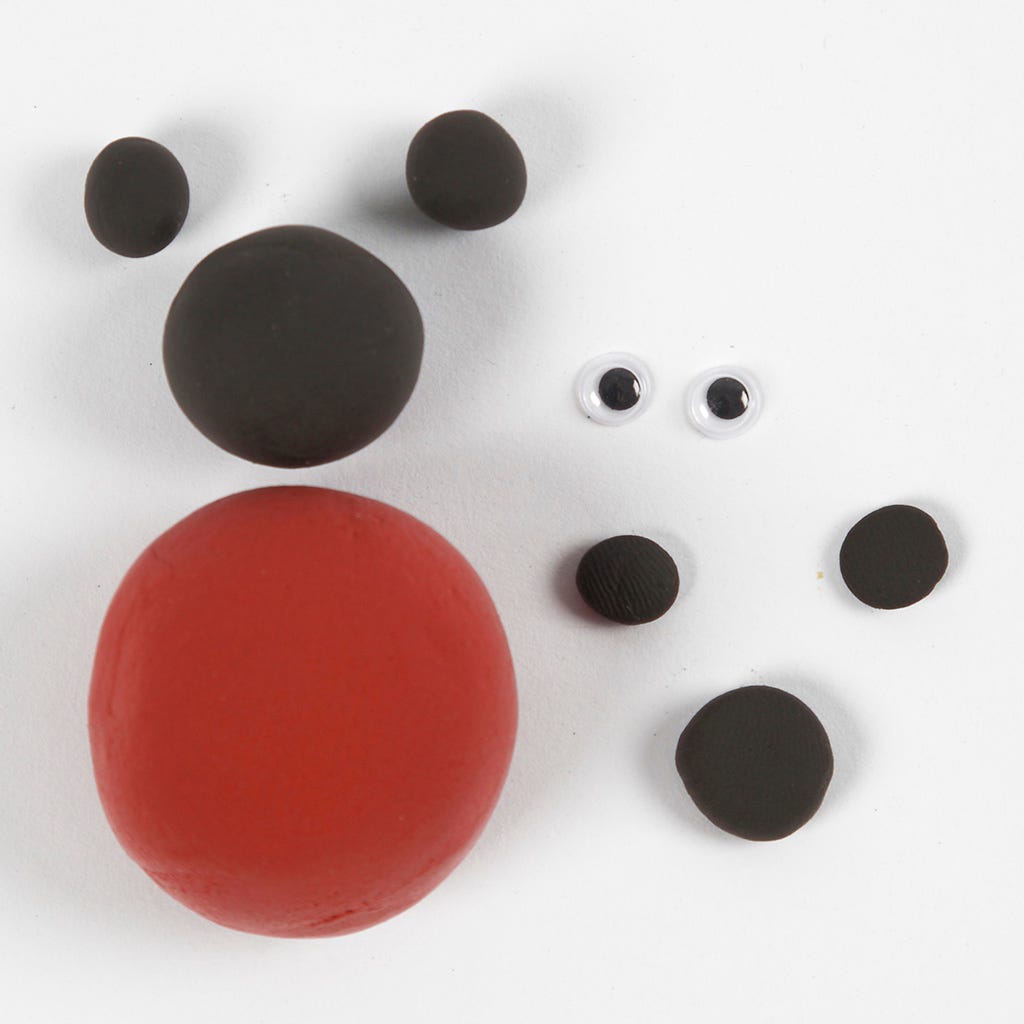 6
Make the parts of the ladybird ready for attaching.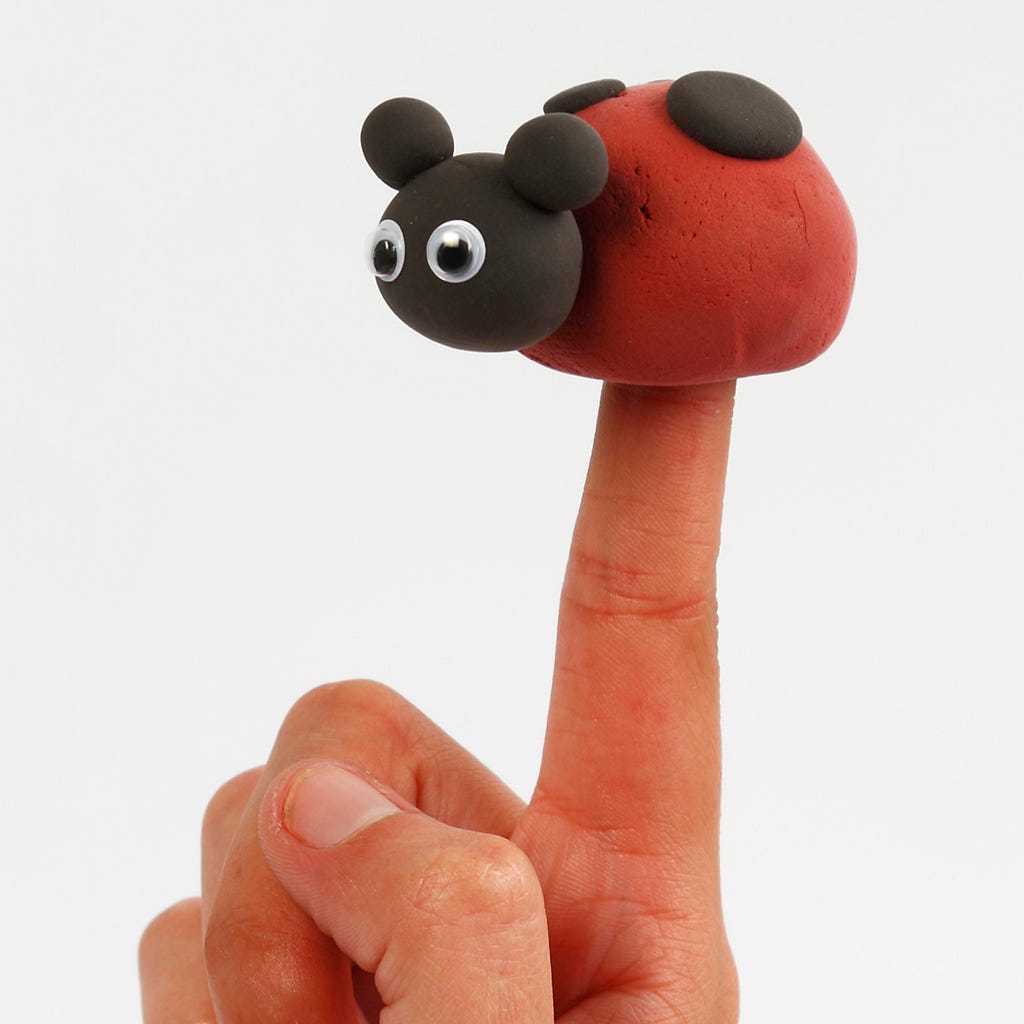 7
Attach the parts whilst the ladybird body is still on your finger.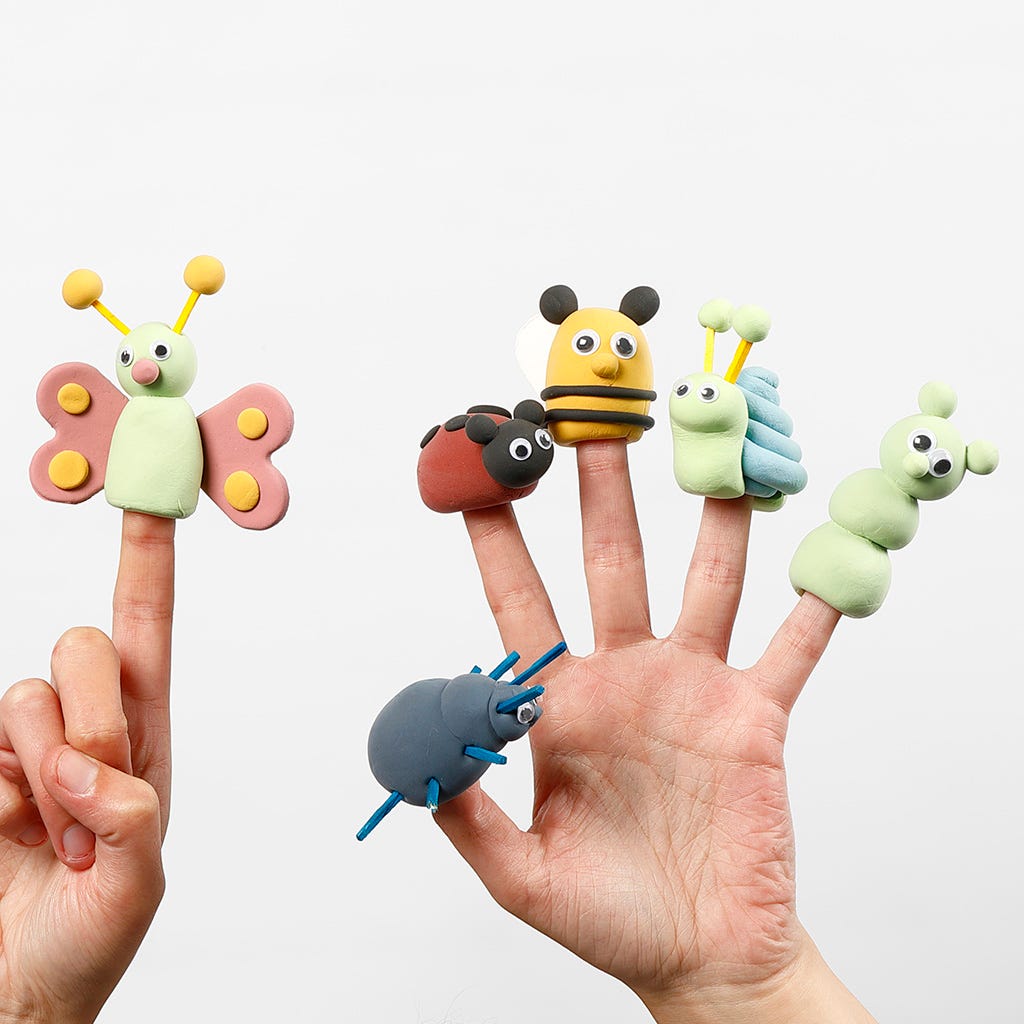 Other variants
Make your own amusing finger puppets. You may experiment with matches (halved) for antennae and legs.