Self-hardening Clay Pots & Lids, painted in pastel Colours & Gold
Self-hardening Clay Pots & Lids, painted in pastel Colours & Gold
These small pots with lids are made from self-hardening clay. When dry, they are painted with Plus Color craft paint in pastel colours and Art Metal gold paint.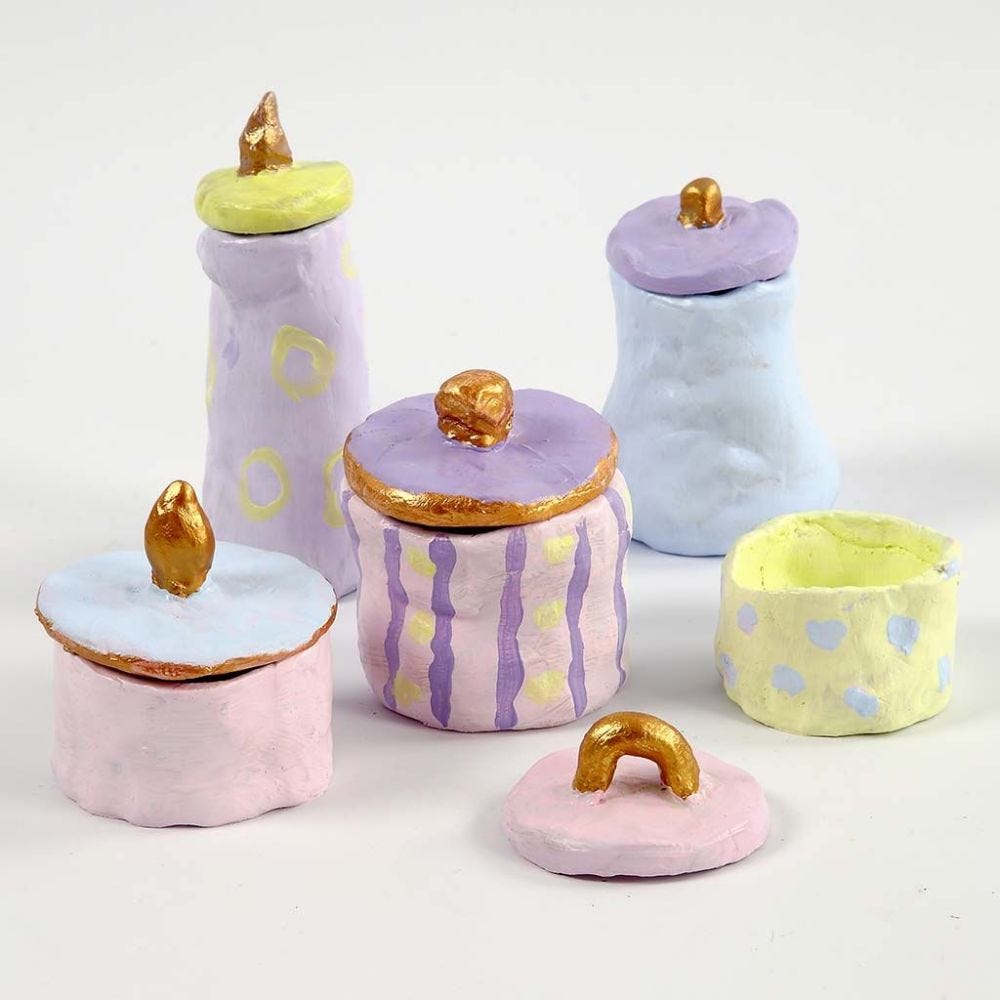 How to do it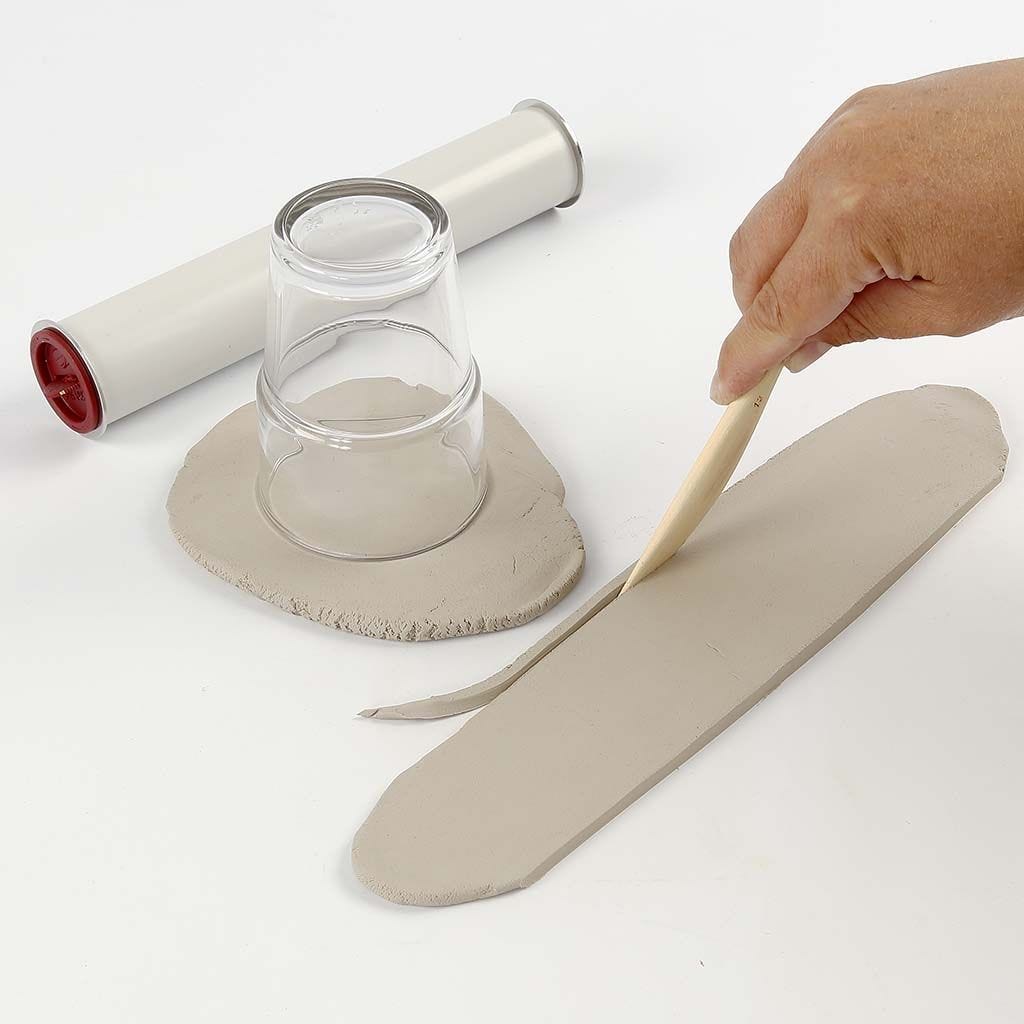 1
Roll the clay flat using a rolling pin. Cut a base using a glass. Cut a long piece of clay for the actual pot. The height is according to your taste and the length should correspond to the diameter of the base.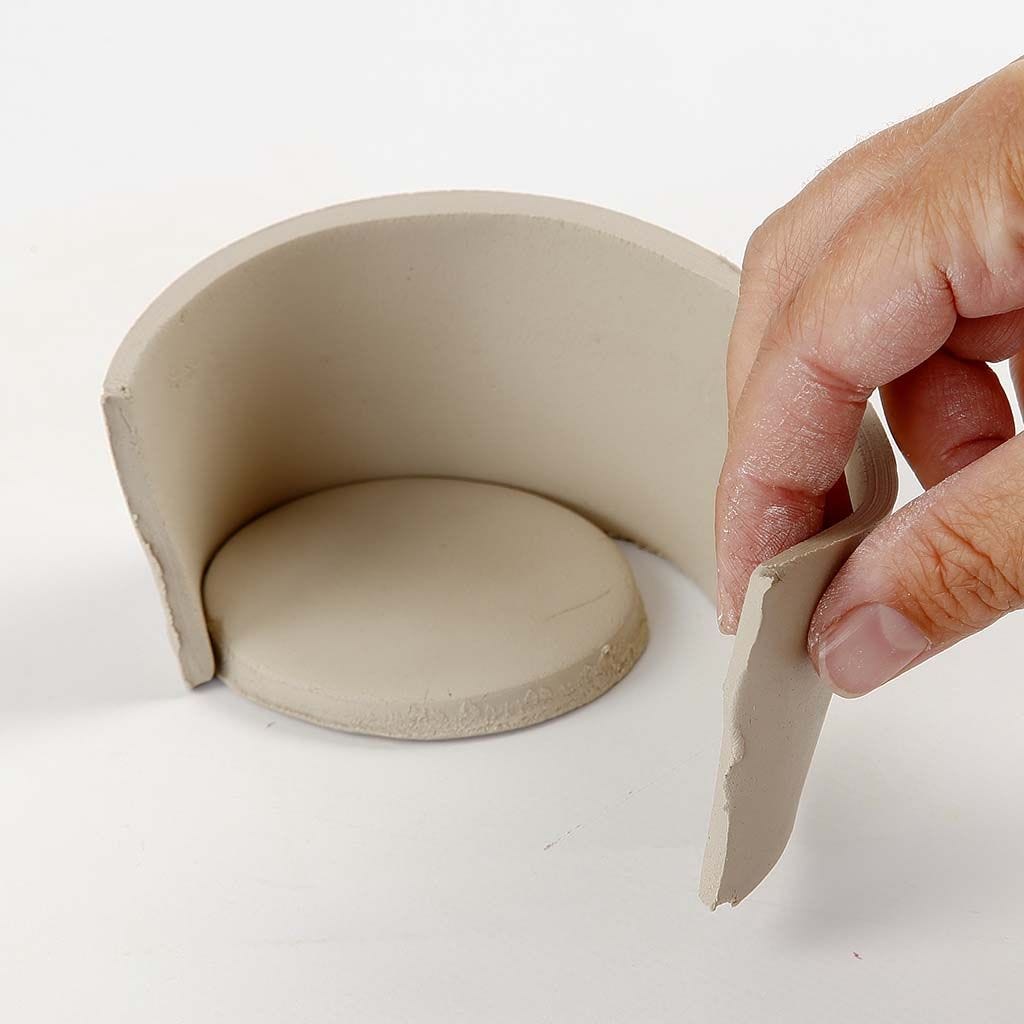 2
Assemble the pot by pushing the long piece of clay around the base.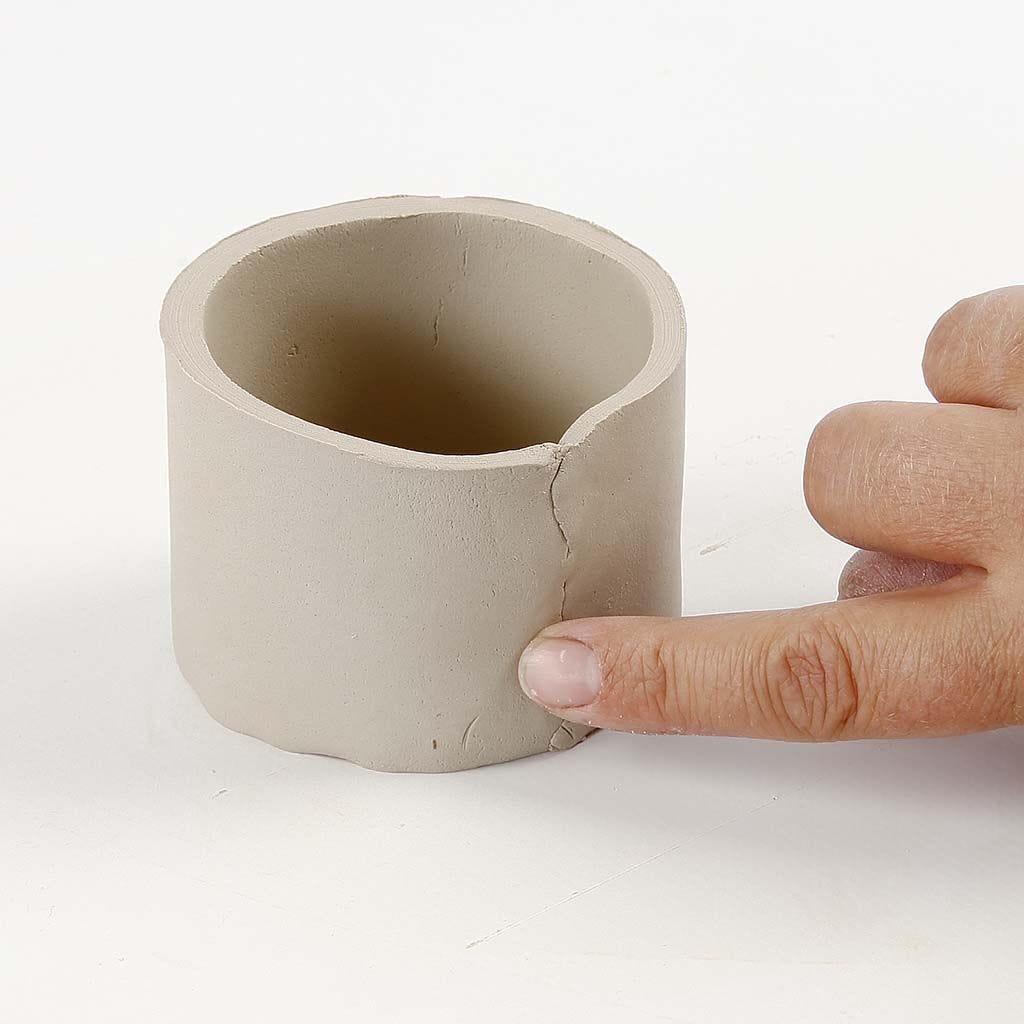 3
Smooth out the joints with your fingers.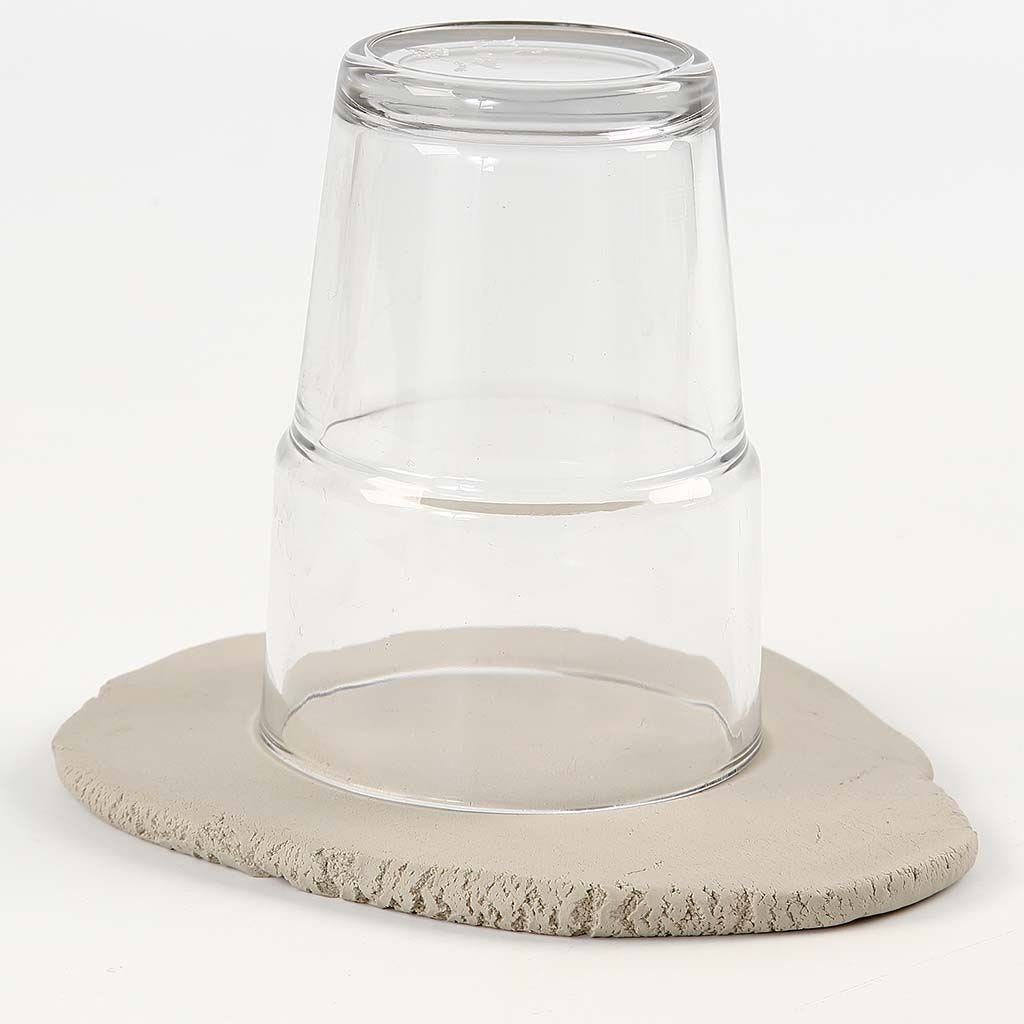 4
Make the pot lid following the same procedure as the base, using the same glass. Smooth the pot lid along the edge, making the diameter sligthly bigger so that it will fit the pot.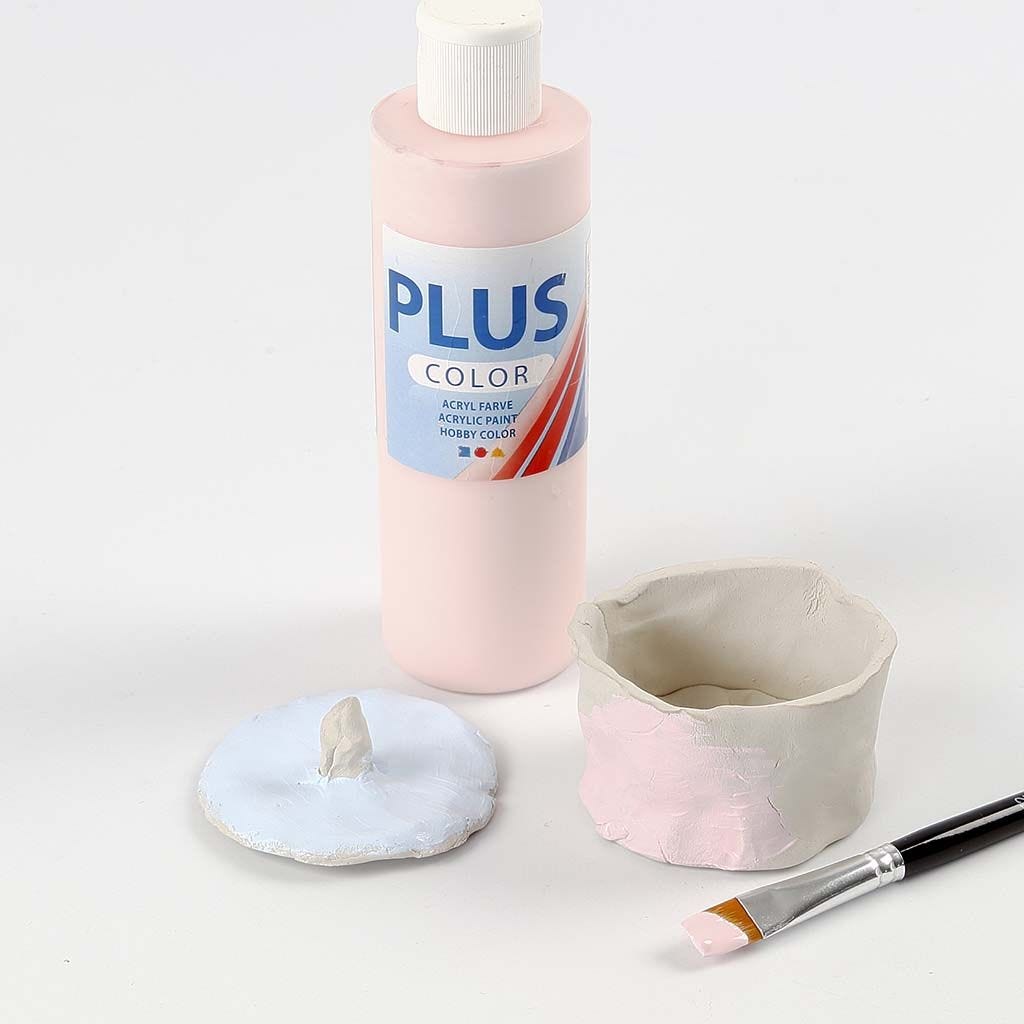 5
After hardening, paint the pot and the lid with Plus Color craft paint in pastel colours according to your taste. A TIP! You may make the paint paler by adding white paint. Leave to dry for approx. 15 min. before the next step.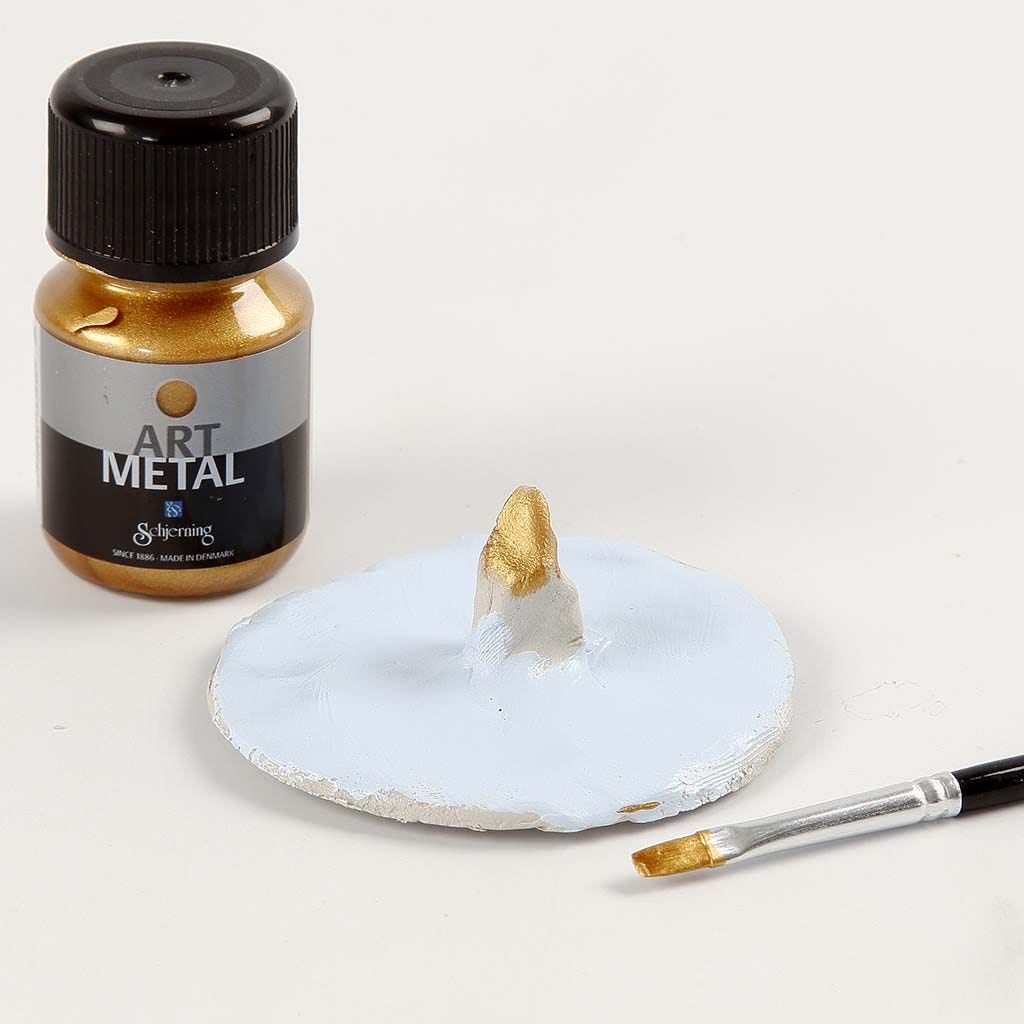 6
Use Art Metal gold paint for highlighting details. Leave to dry.