Round earrings with rocaille seed beads and glass beads
Round earrings with rocaille seed beads and glass beads
Make earrings from these creole hoops decorating them with rocaille seed beads threaded onto a piece of brass wire. Decorate further with a pendant made from an eye pin with a glass bead.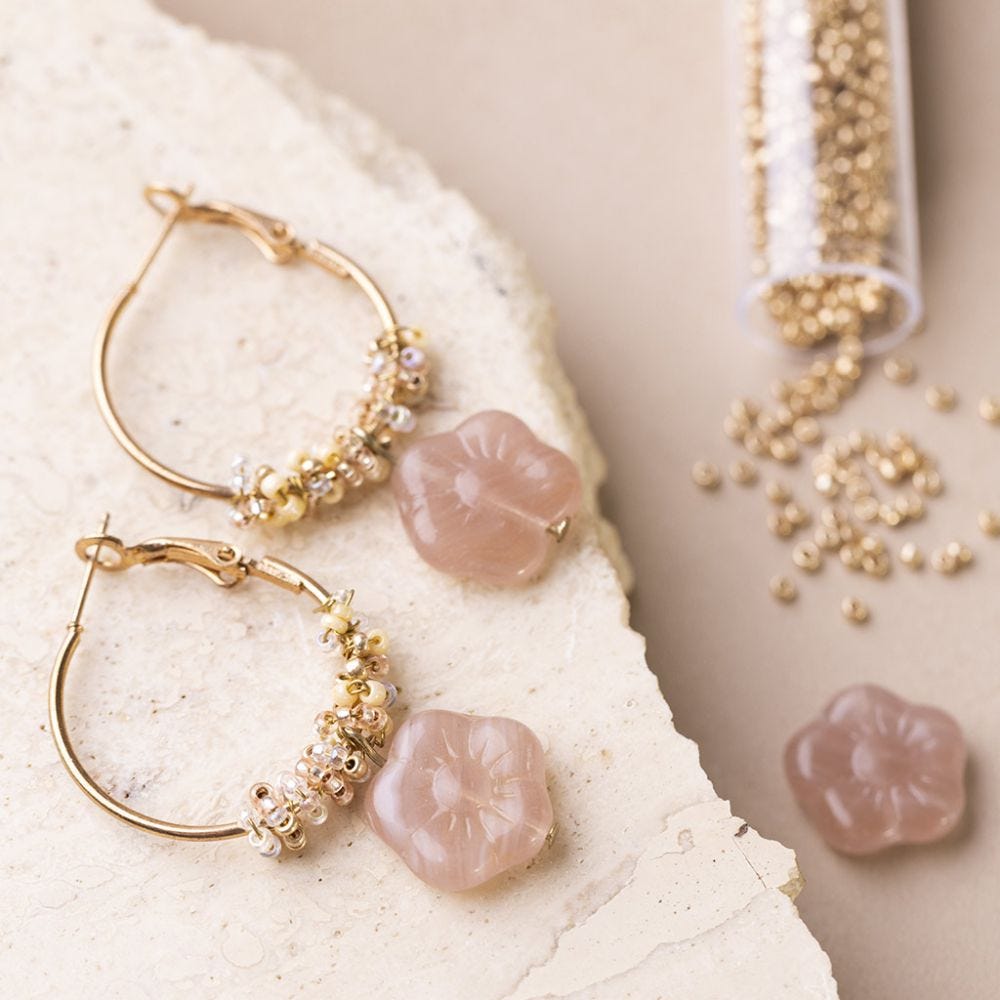 How to do it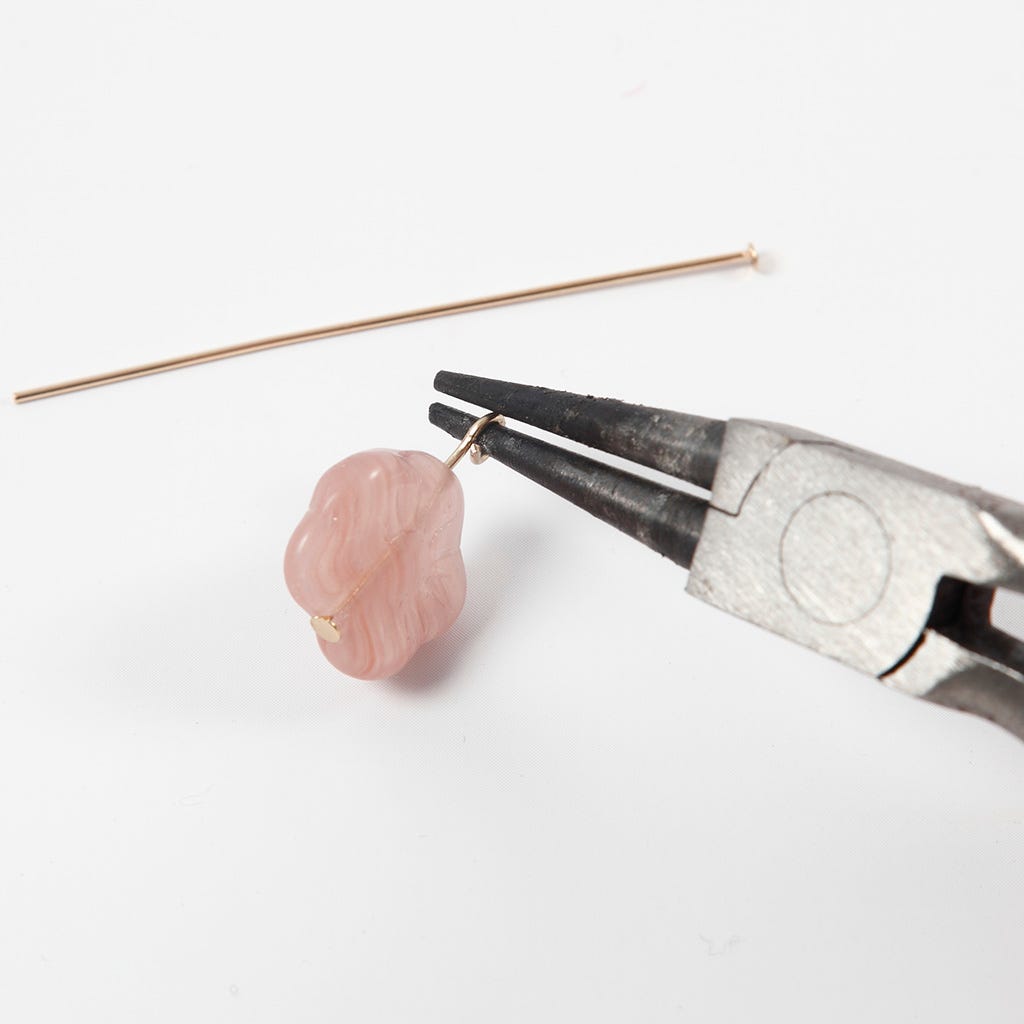 1
Put a glass bead onto an eye pin. Cut off the excess pin and twist the end at least one and a half times around 2 mm from the bead as shown in the photo.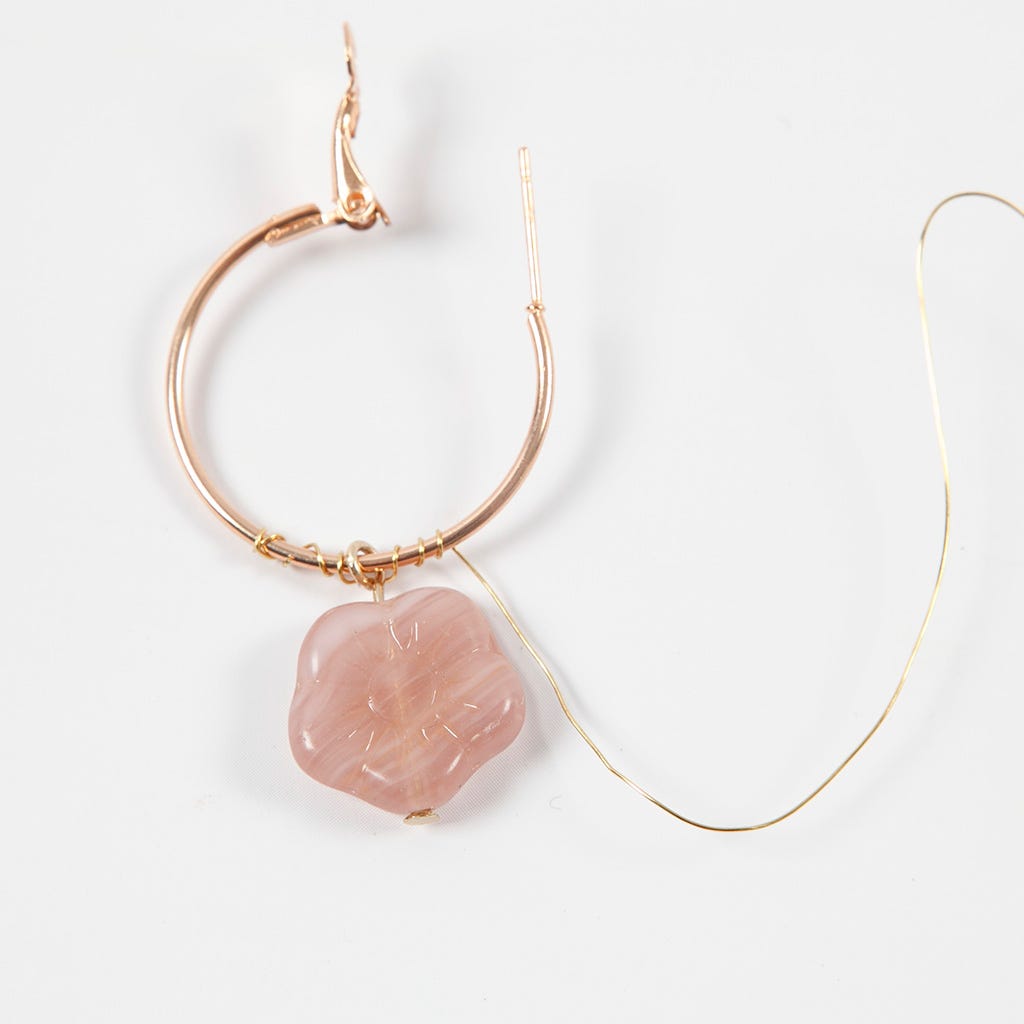 2
Thread the pendant onto the creole hoop earring. Twist brass wire tightly around approx. 1 cm of the middle of the earring.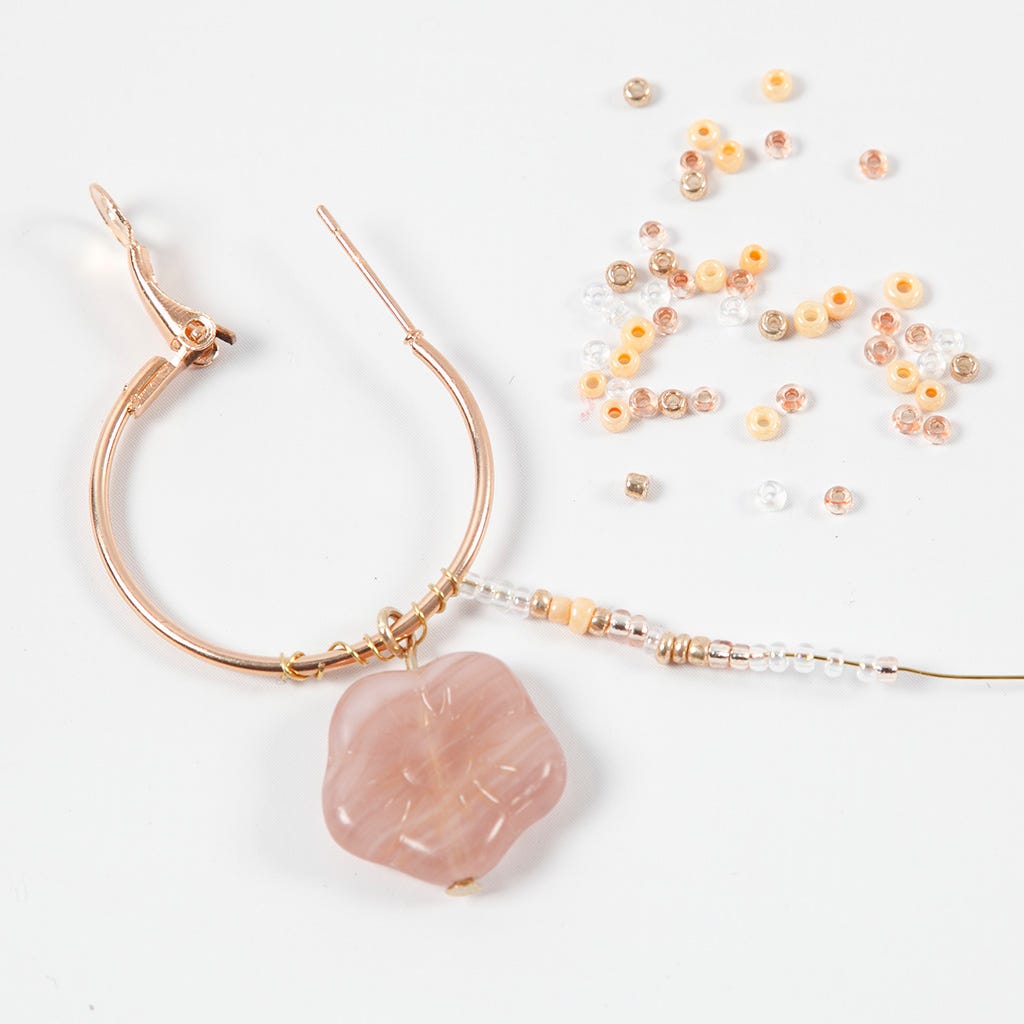 3
Fill 9-10 cm of the brass wire with mixed coloured beads.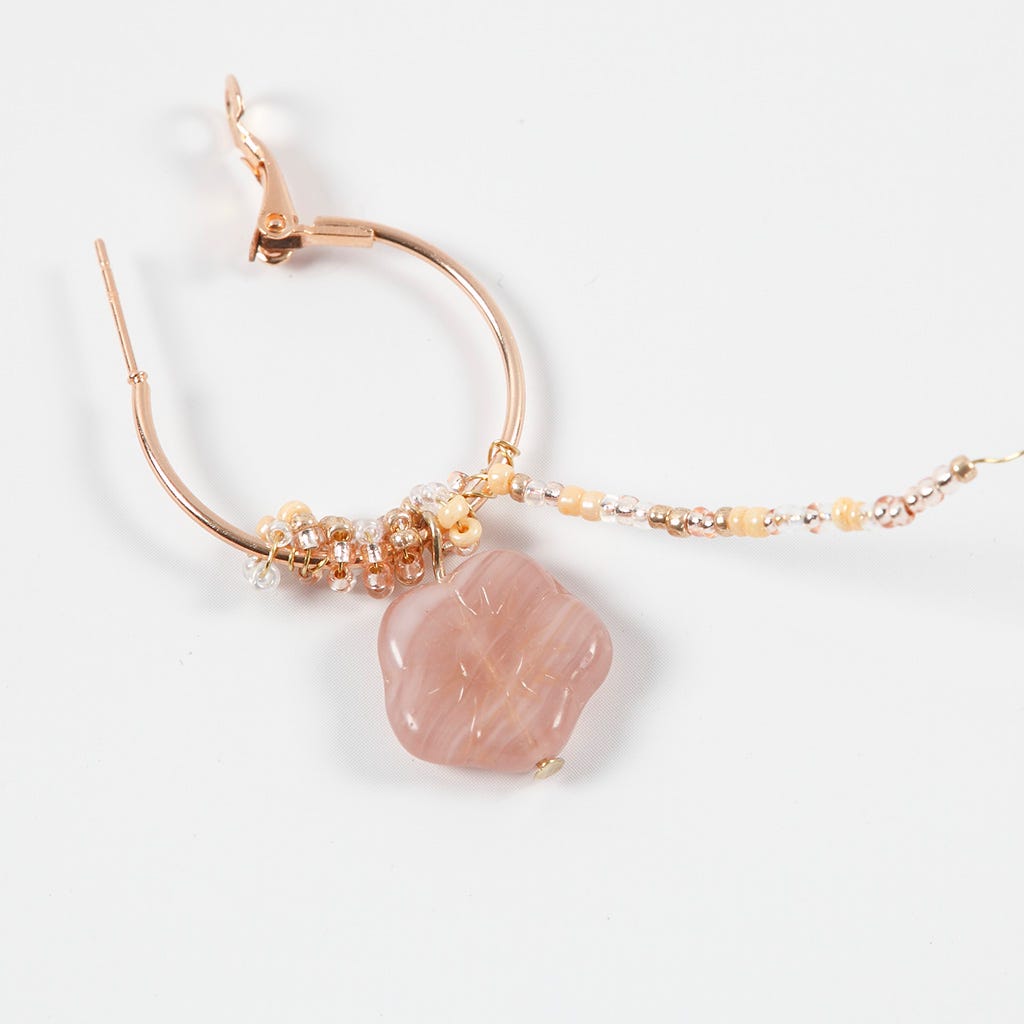 4
Twist the filled brass wire tightly around both sides of the glass pendant on the creole hoop earring as shown in the photo.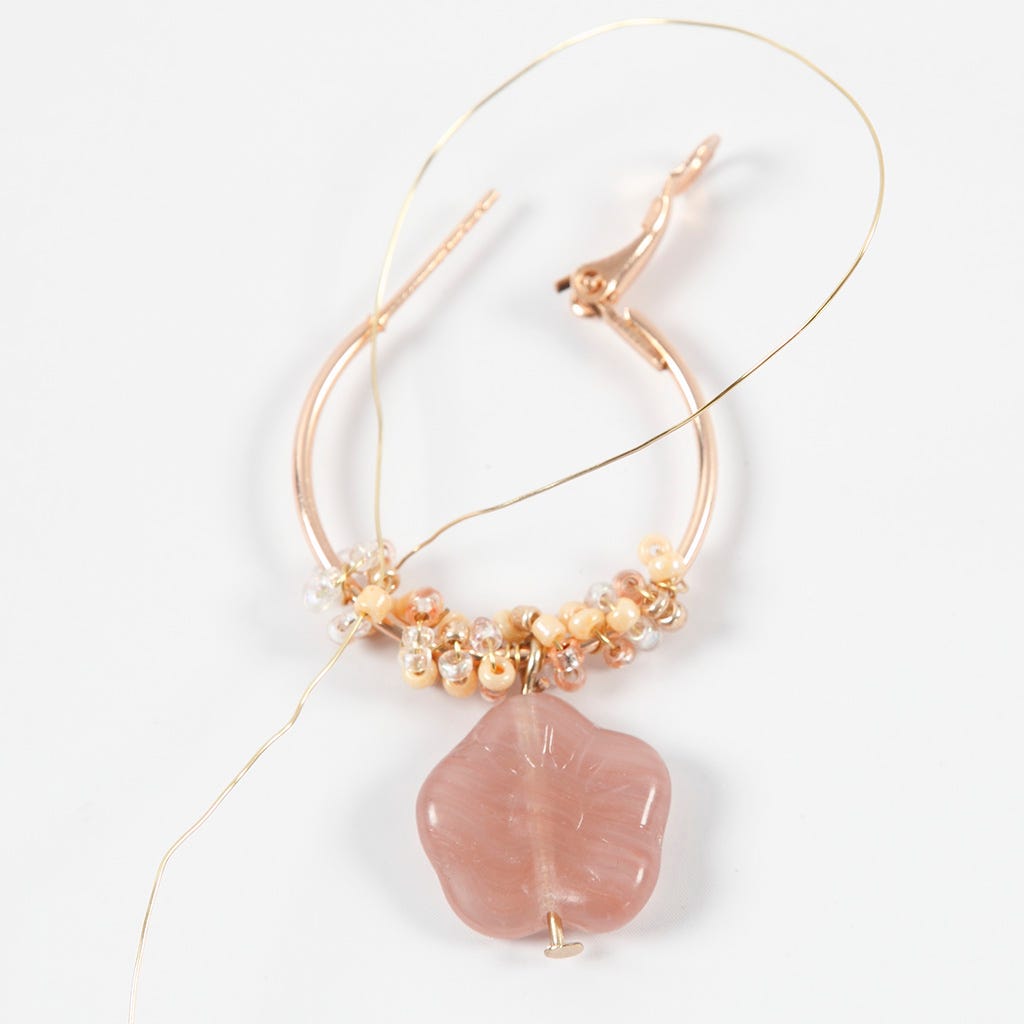 5
Secure the end of the brass wire by wrapping tightly between the beads and preferably through the eyes of the beads to secure the end. Trim the excess brass wire.
Copyright © 2013-present Creativ Company Ltd. All rights reserved | 2 Pine Court | Kembrey Park | Swindon | Wiltshire | SN2 8AD | 01793 616 068 | admin@cc-craft.co.uk