Porcelain decorated with Markers
Porcelain decorated with Markers
These porcelain items are decorated with glass and porcelain markers according to your own imagination. They are all fixed in an ordinary household oven. How to do it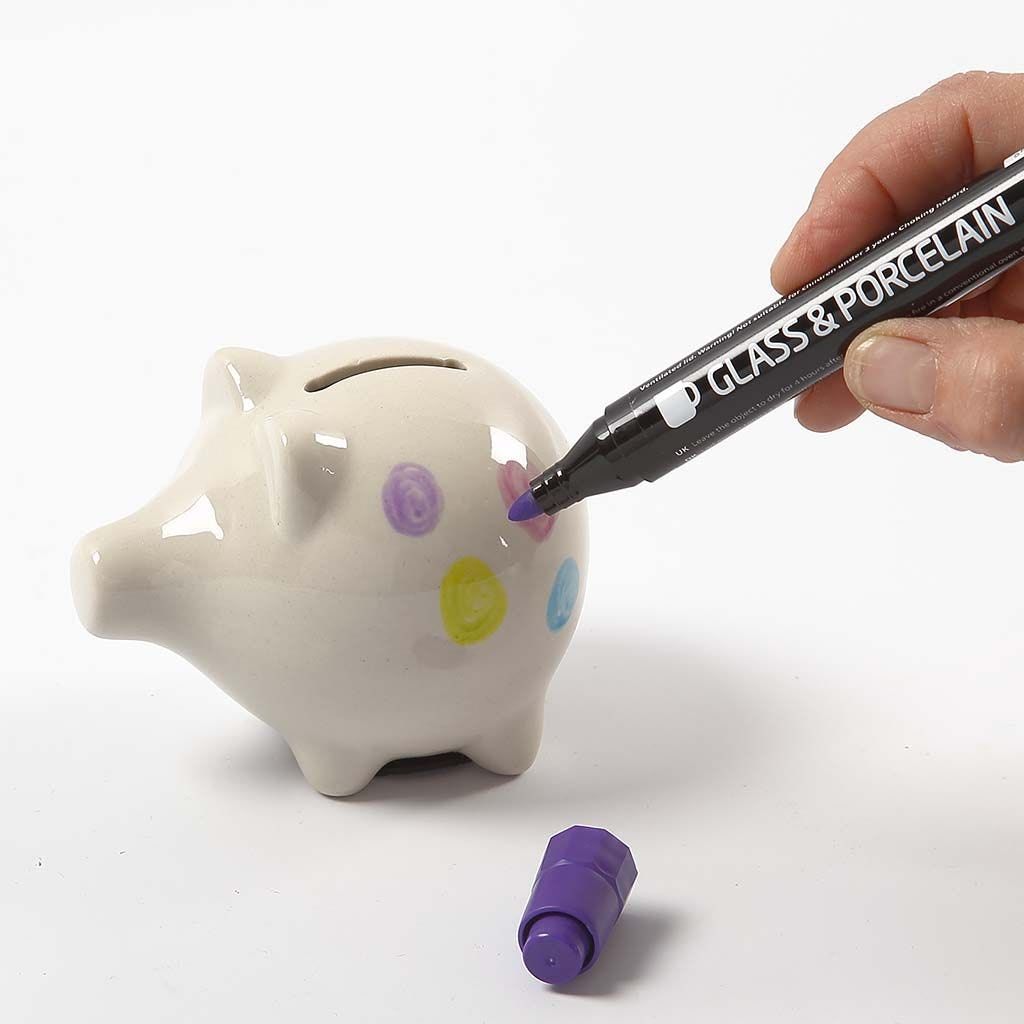 1
Decorate the porcelain item according to your own imagination. (Use the coloured markers first and the black marker at the end – see the next step). A TIP! Glass and porcelain markers with a firm tip are easier for children to handle than markers with a pump tip function. Leave to dry.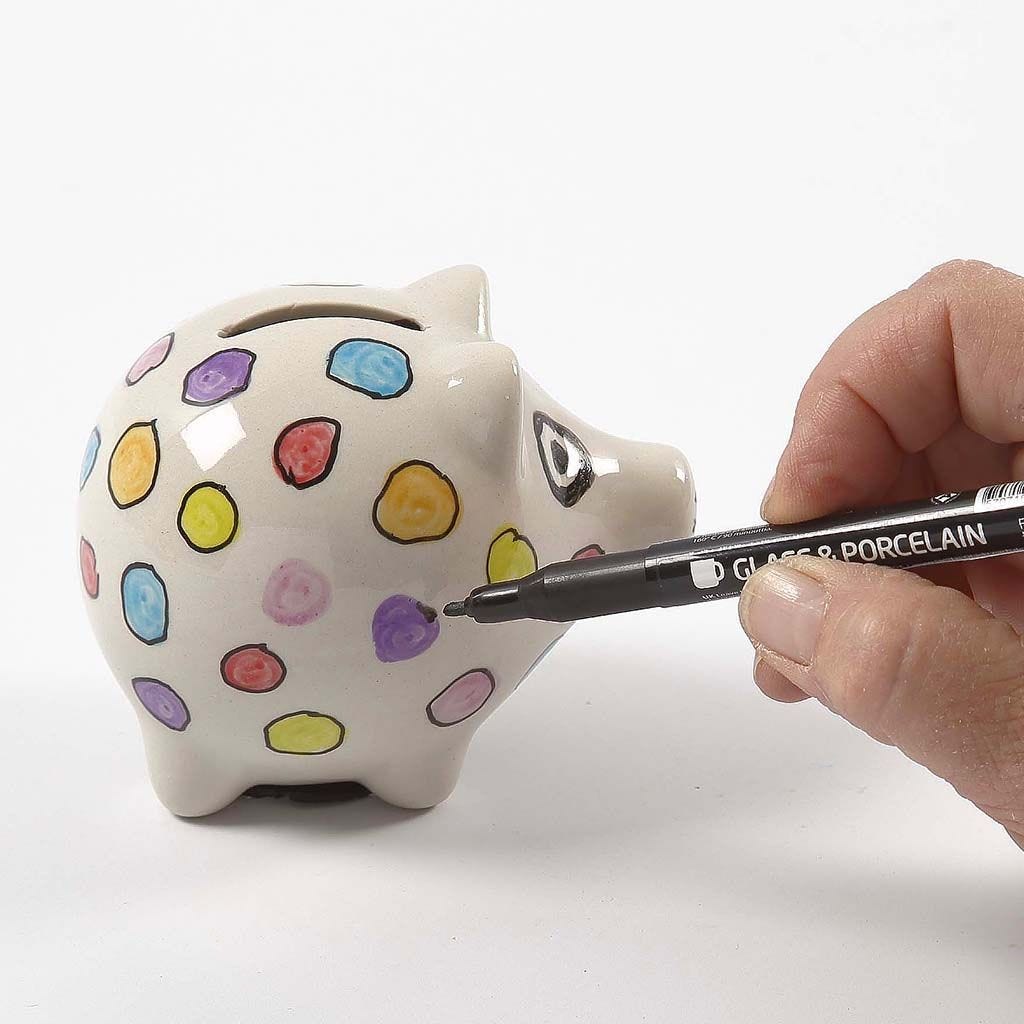 2
Draw outlines, write text, draw a design etc. with a black glass and porcelain marker. Leave to dry. Fix the item for 90 min. in a household oven at 160°C. It is now dishwasher safe at a low temperature.