Plaited Bracelets from Macramé Cord and with Click Fasteners
Plaited Bracelets from Macramé Cord and with Click Fasteners
These bracelets with click fasteners are both made from macramé cord, plaited into a thick plait.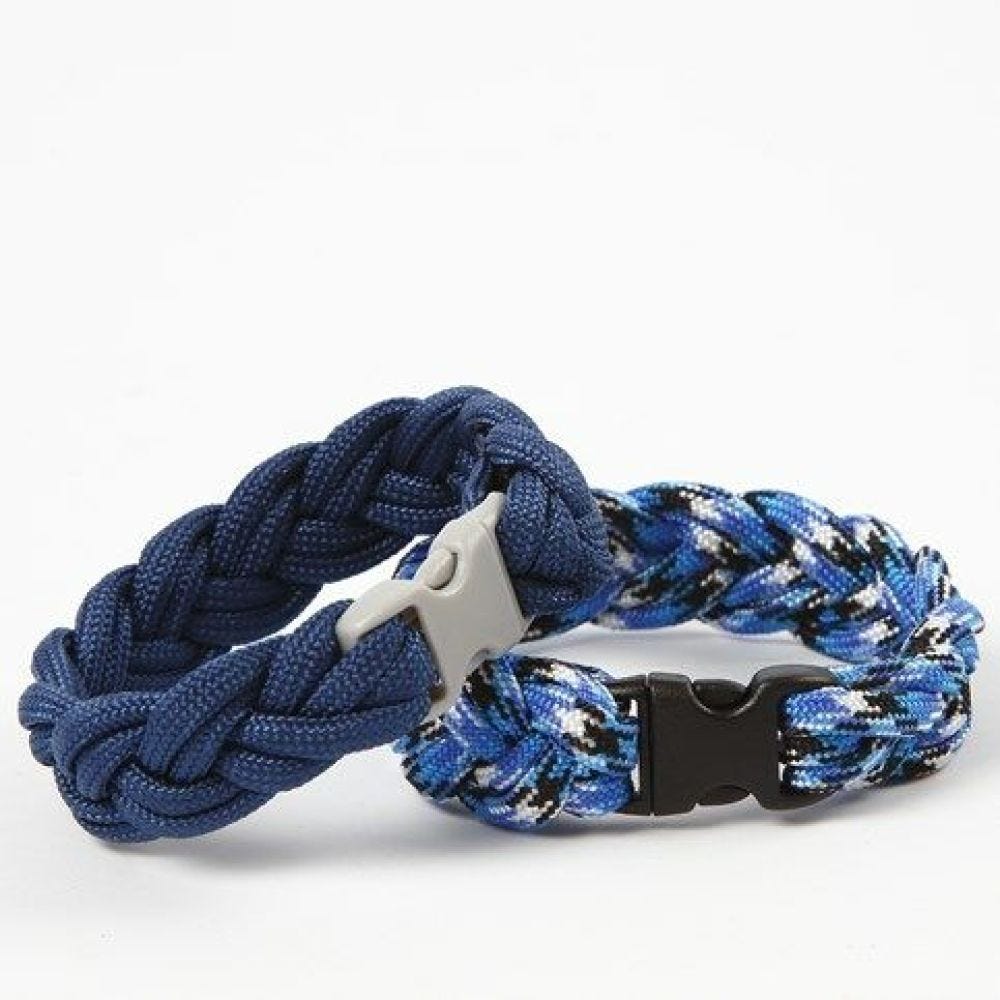 How to do it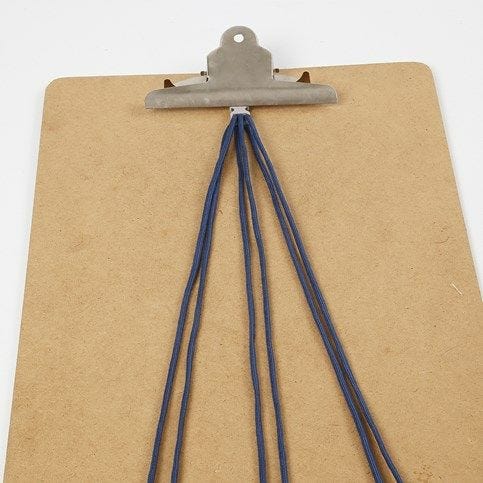 1.
Cut three pieces of macramé cord each measuring 65cm. Thread all three through the hole on one part of the two-part click fastener. Attach this onto a clip board. NB: make sure to arrange the cords at equal lengths.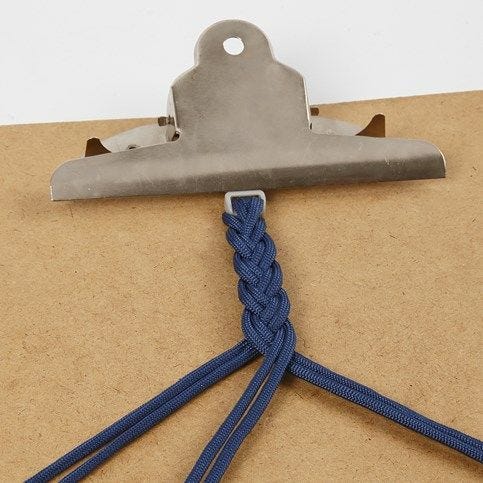 2.
Plait the three doubled-over cords into a plait.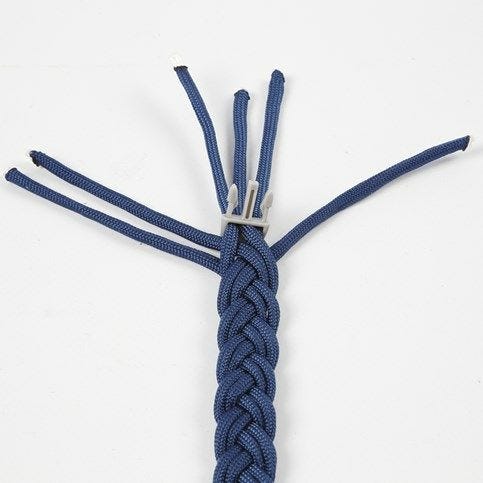 3.
When the desired length is reached, thread one cord from each of the doubled-over cords through the hole of the other part of the two-part click fastener.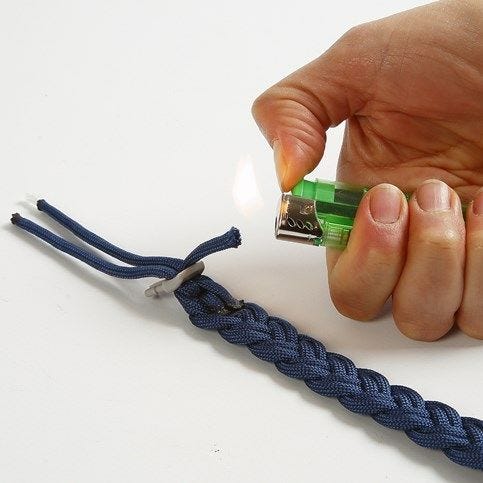 4.
Trim the ends, melt them with a lighter and immediately push them into the bracelet to secure them. You may use textile glue for securing the ends. Use a clamp to keep the ends secure during the drying time.