Place mats knitted from paper raffia with tassels
Place mats knitted from paper raffia with tassels
Knit place mats from paper raffia using No. 5 knitting needles. Decorate with tassels and sew on a small label from faux leather paper.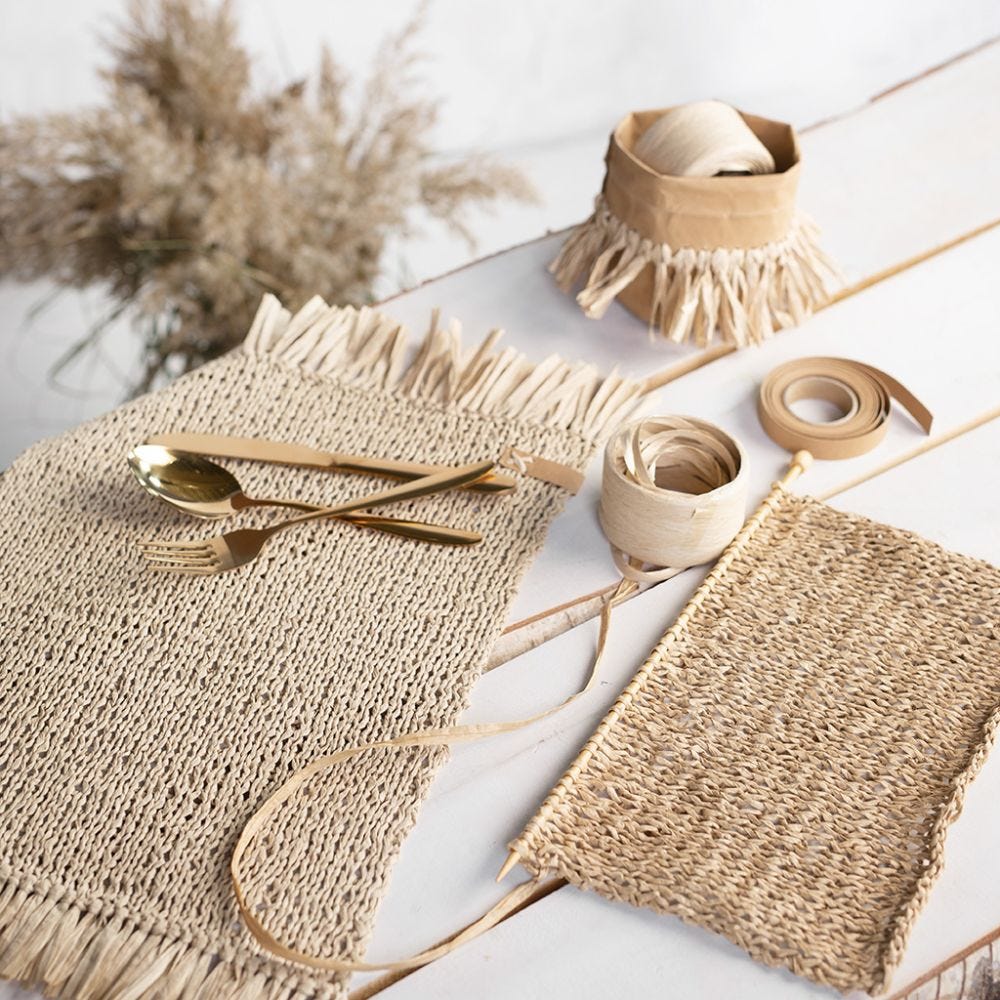 How to do it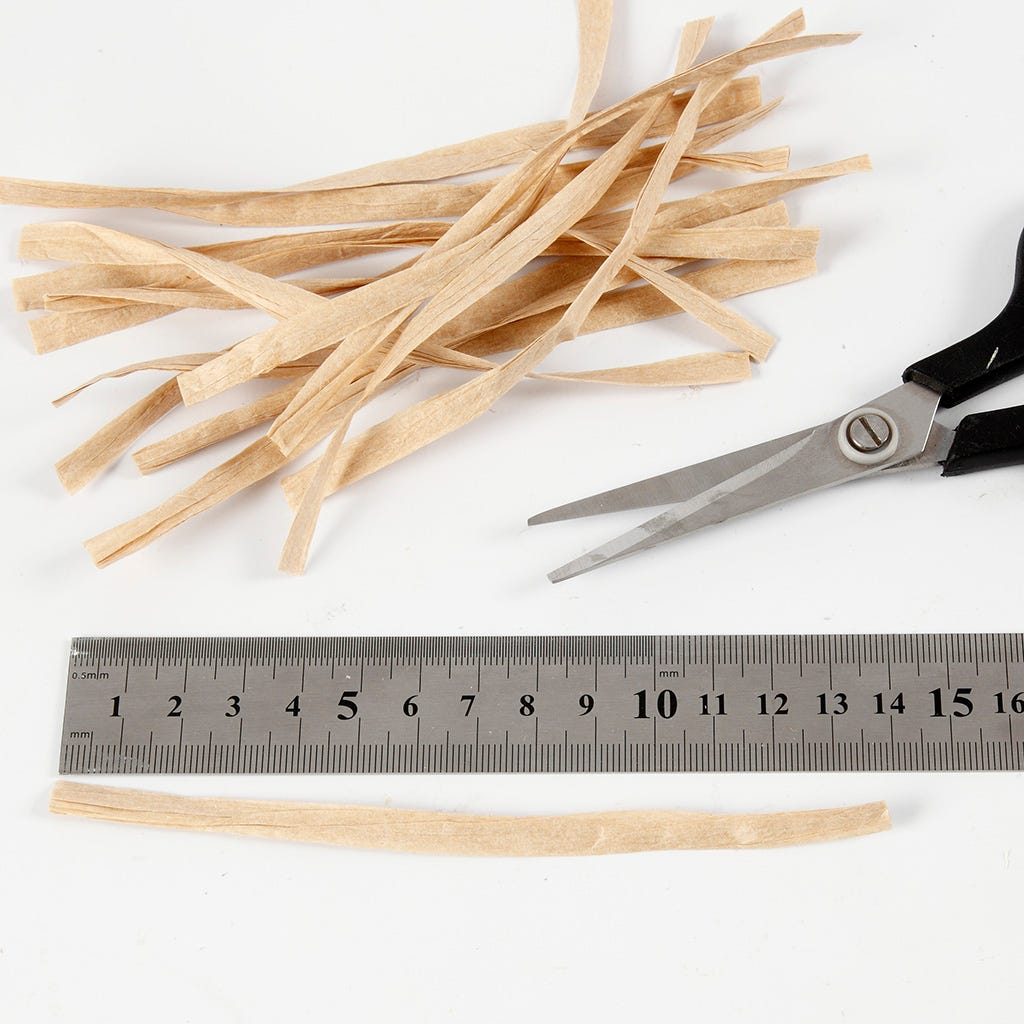 1
You will need one roll of paper raffia for each place mat. Cut 90 pieces of paper raffia for tassels, each measuring 14 cm.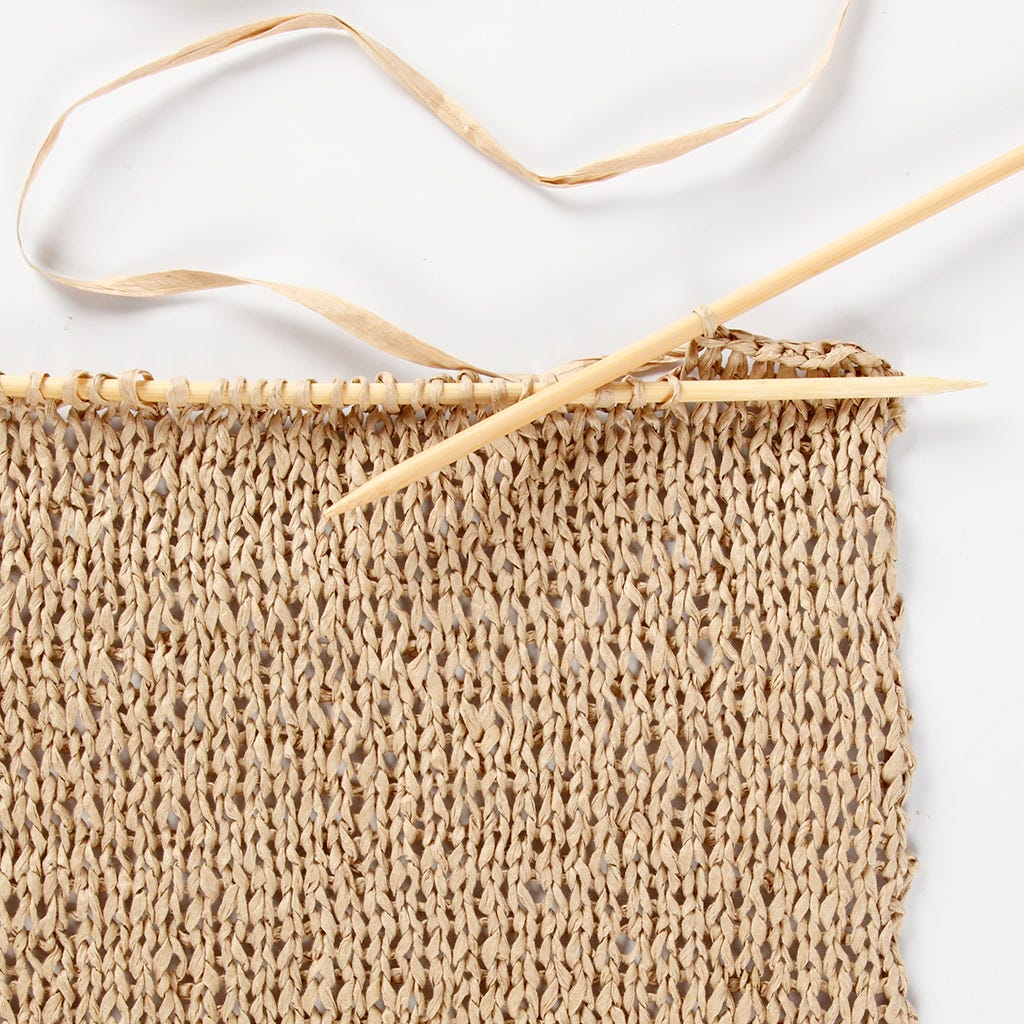 2
Cast on 45 stitches with knitting needle size 5.5. Knit and purl on knitting needles size 5 until you have used all the paper raffia in the roll. Cast off the stitches. Depending on your knitting tension, the place mat will measure approx. 32 x 48 cm incl. tassels.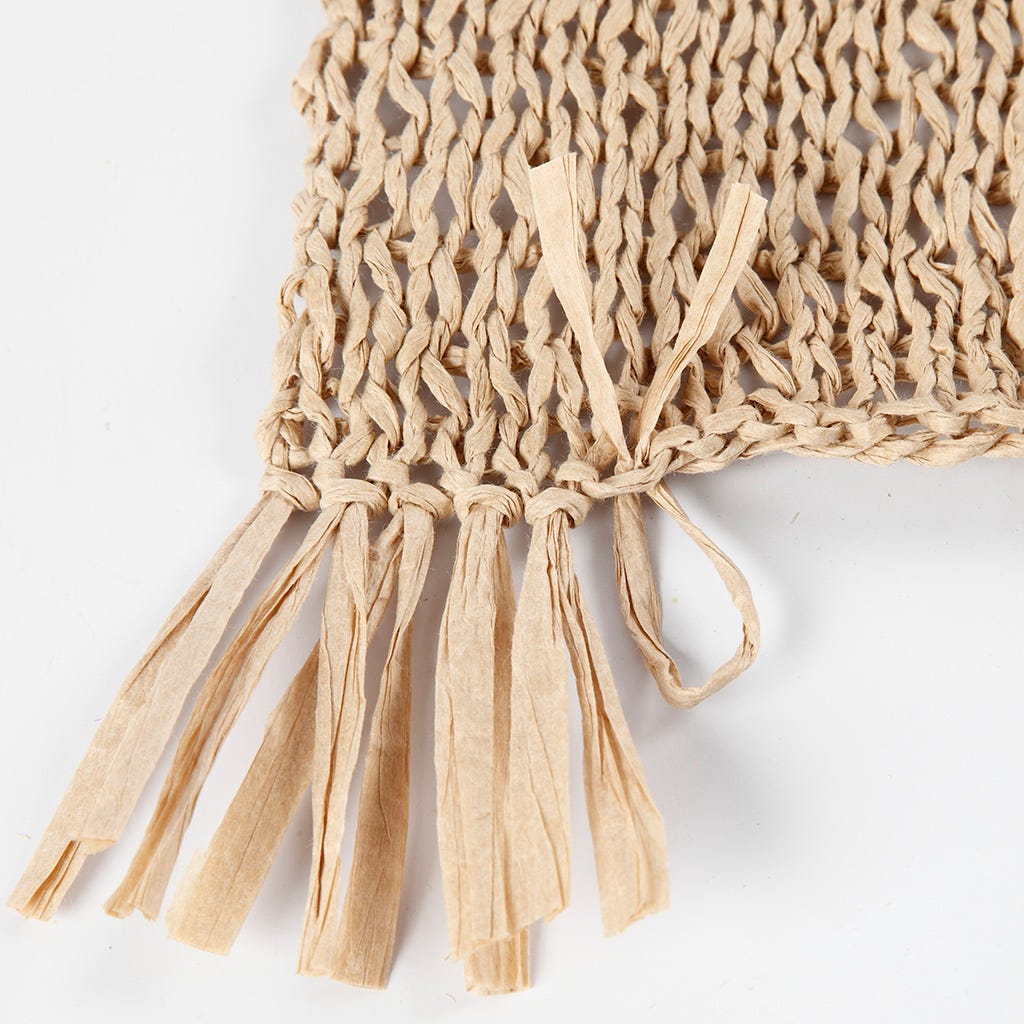 3
Attach a tassel in each stitch. Double over each piece of paper raffia, push the loop through the stitch as shown in the photo.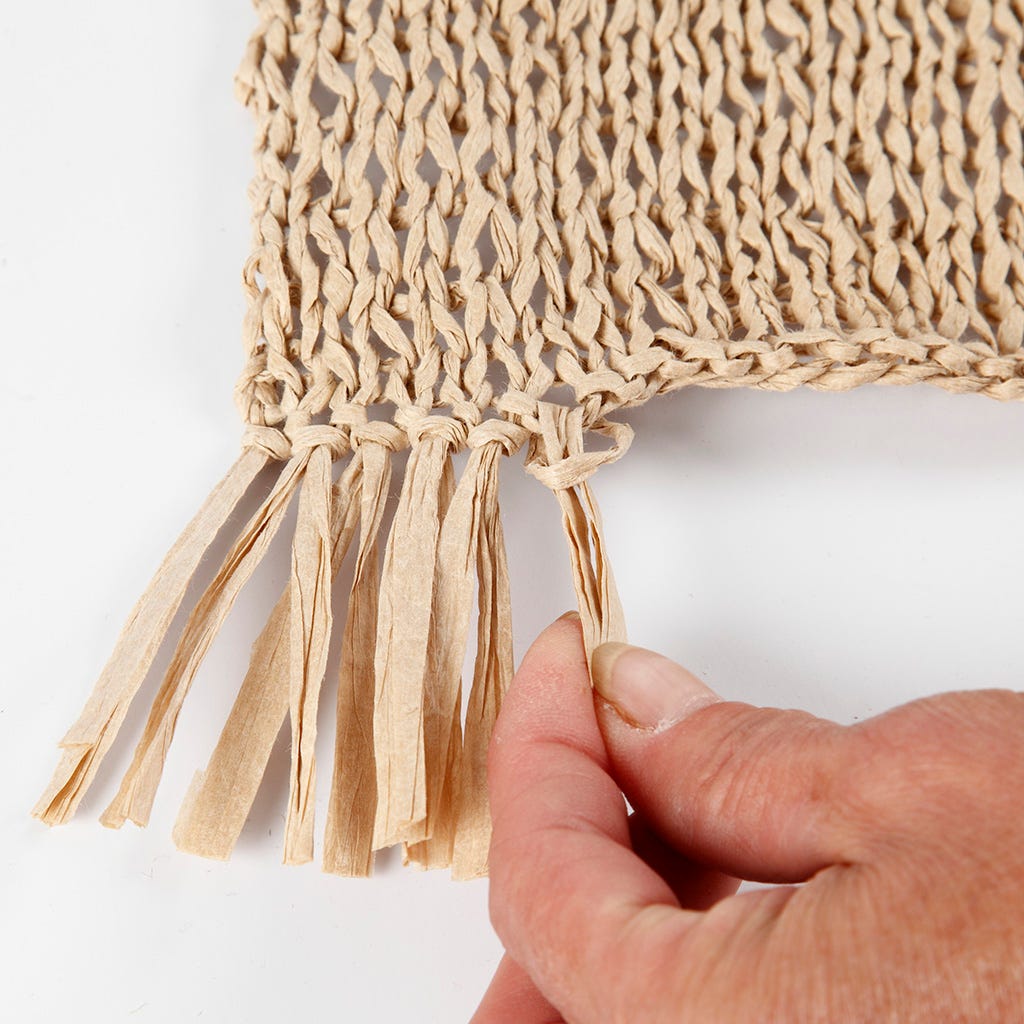 4
Push the ends through the loop and tighten.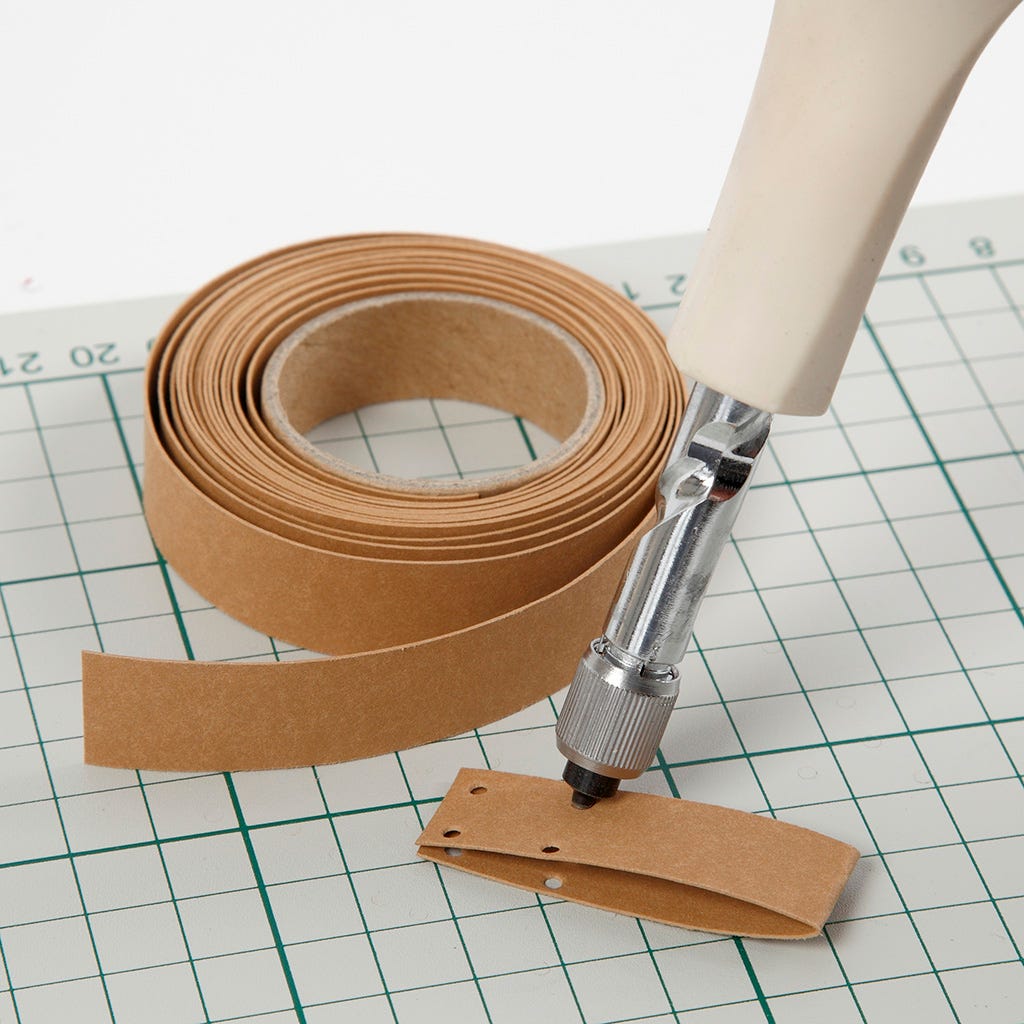 5
Cut a 9 cm piece of faux leather paper star strip, fold it in half. Make 4 holes at the open end of the faux leather paper with a screw punch as shown in the photo.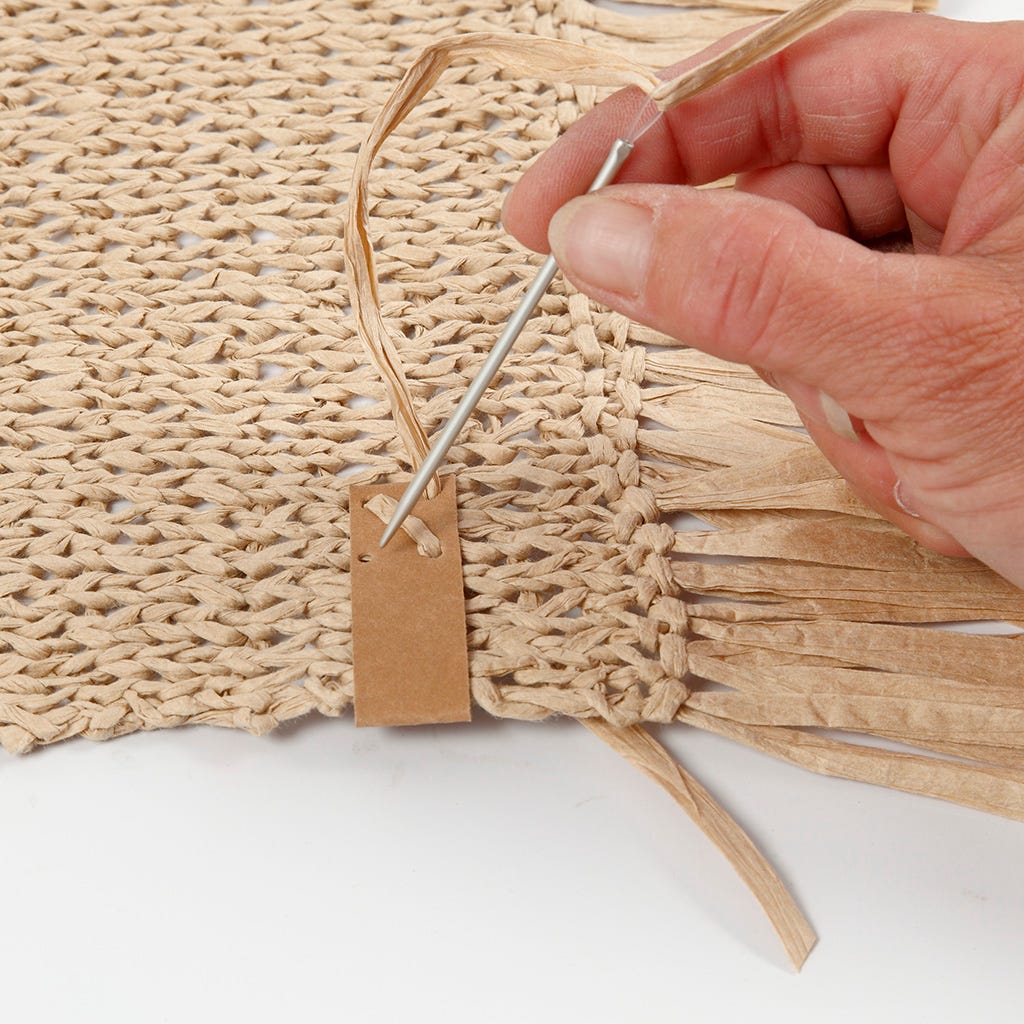 6
Sew the label onto the place mat with a cross stitch using paper raffia. Secure the ends with a knot on the back.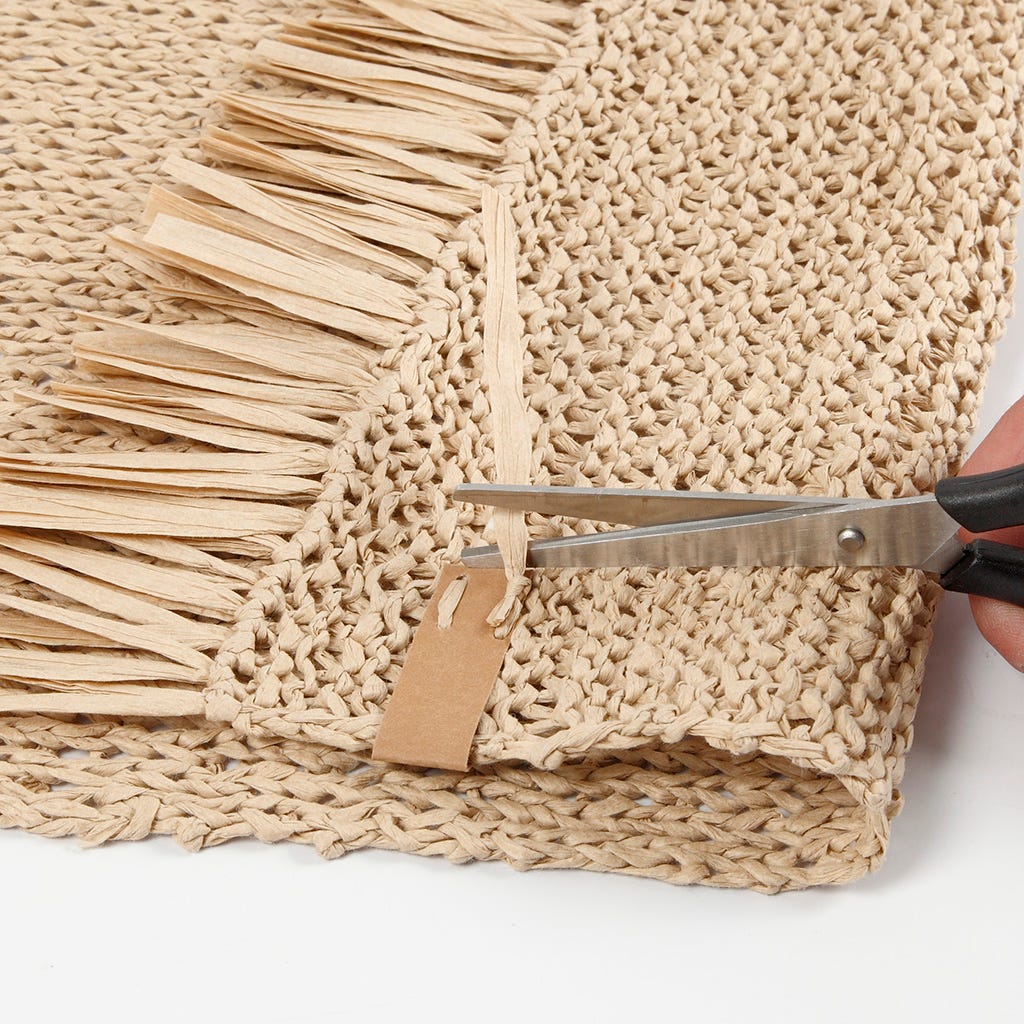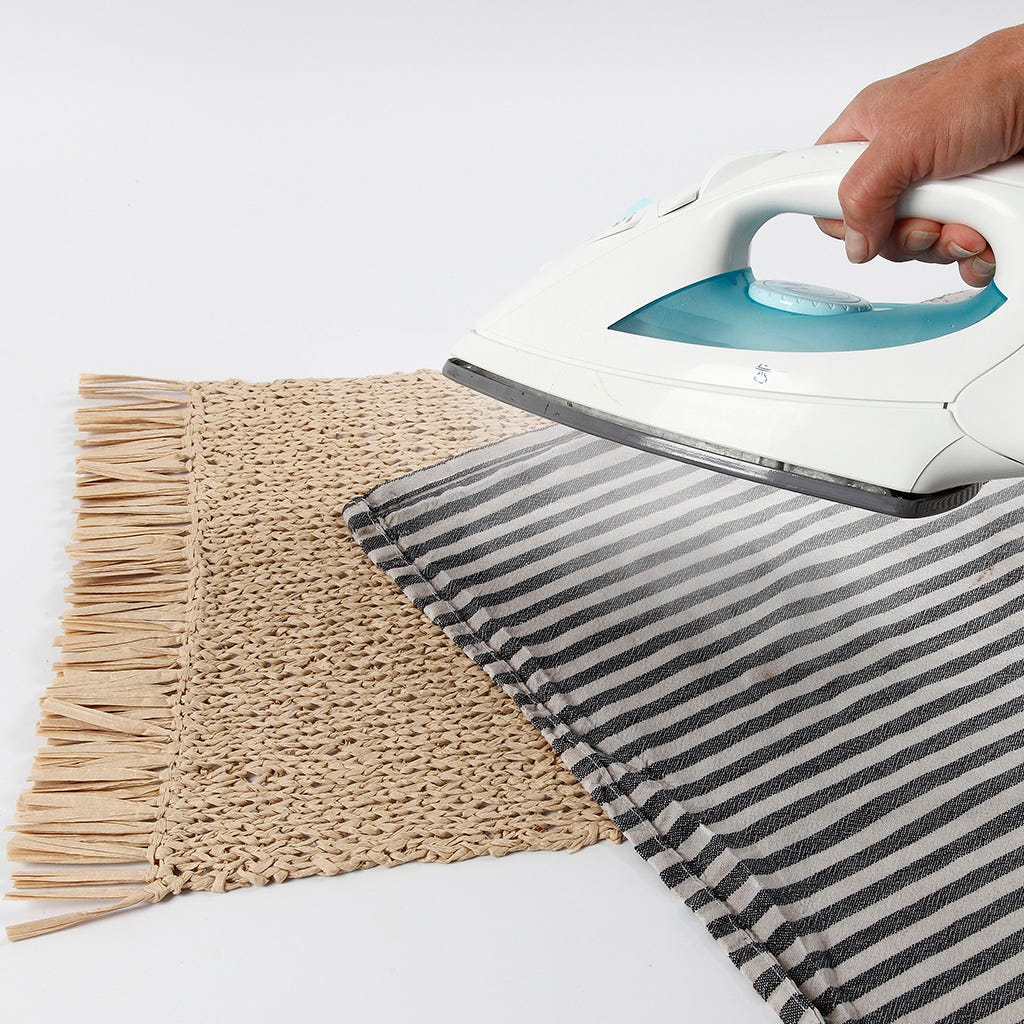 8
Place a damp tea towel on top of the place mat. Iron the place mat at a medium temperature.