Pixel Art in a Bullet Journal
You can use a Bullet Journal for writing notes, making lists or for using it as a diary. It's easy to create lovely drawings using pixel art. The journal has small dots which makes it easy to use as a template. How to do it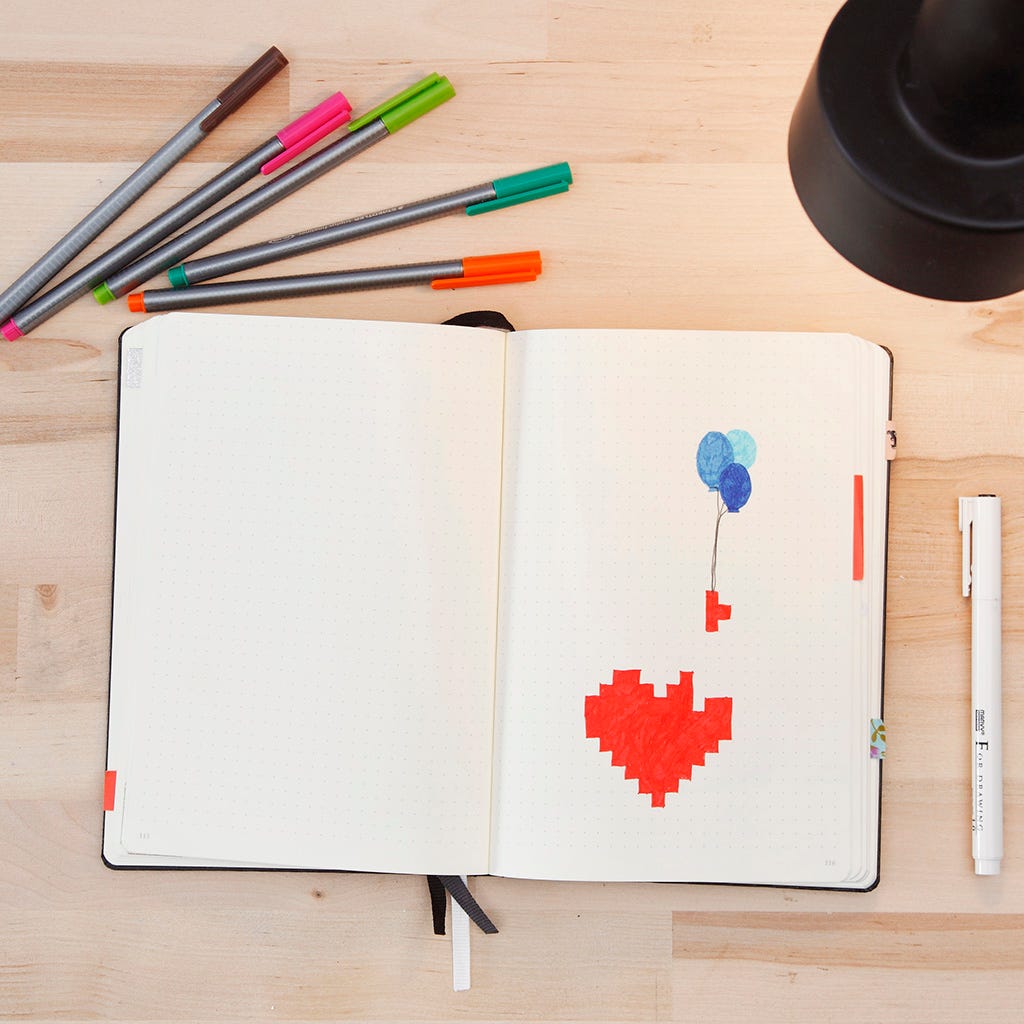 1
Use four dots to create a square and colour it in. Together the coloured-in squares make pixel art.