Pearl Clay Aliens with Googly Eyes and Pom-poms
Pearl Clay Aliens with Googly Eyes and Pom-poms
These small aliens are made from polystyrene balls and polystyrene bells covered with Pearl Clay. The eyes and pom-poms are attached using Clear Multi glue gel.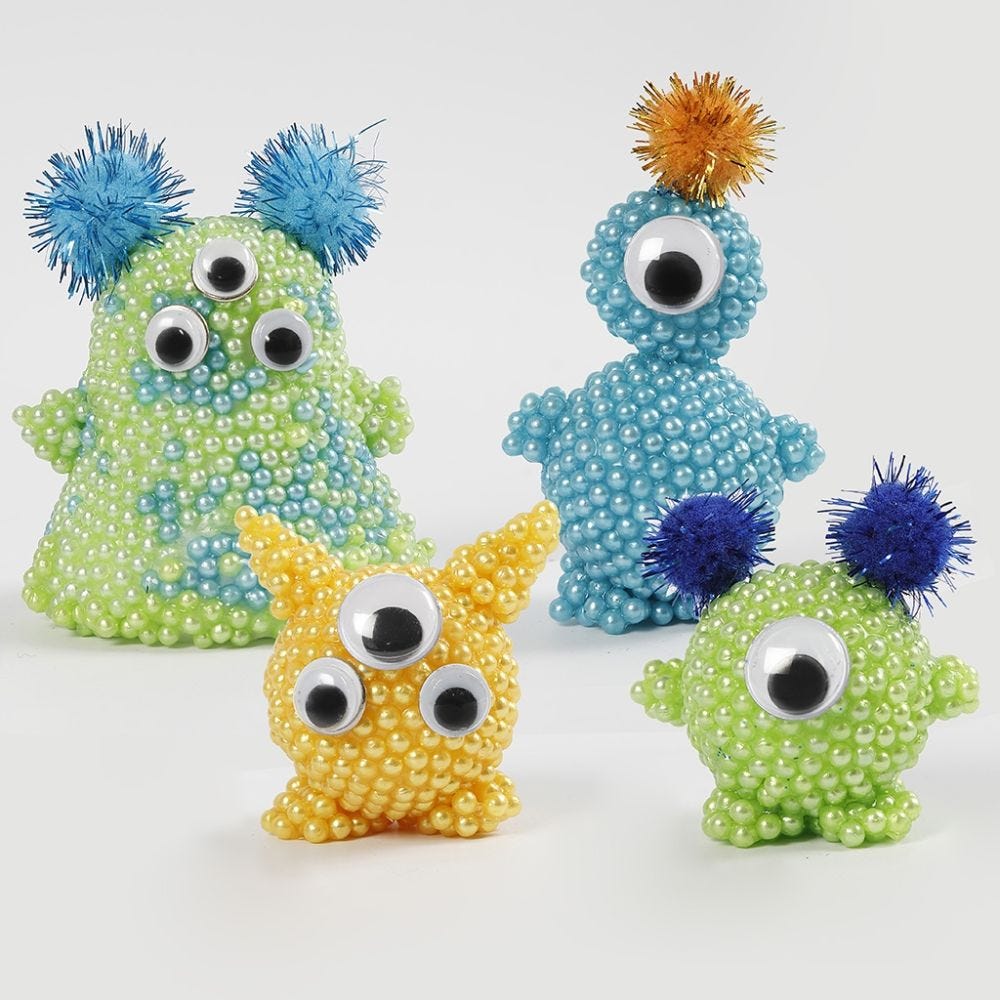 How to do it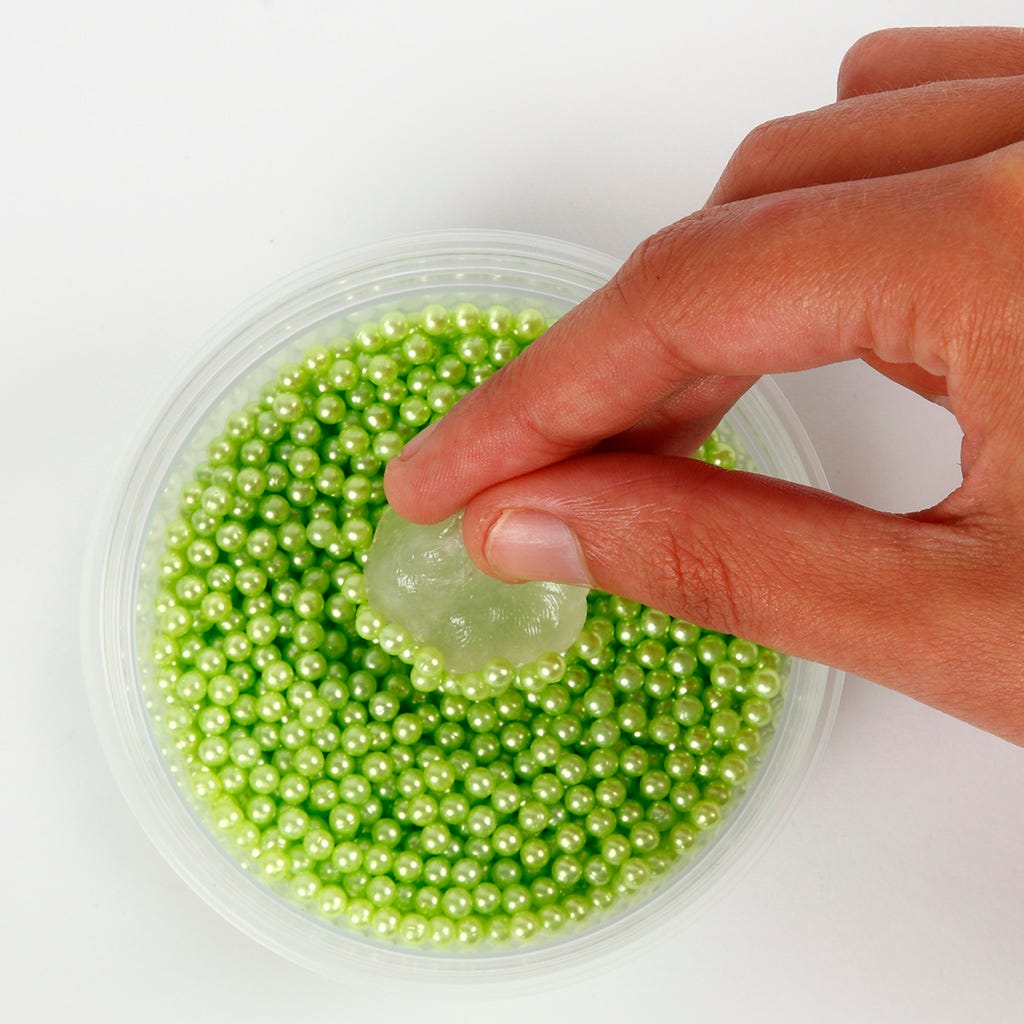 1
Mix one tub of Pearl Clay beads with 1/3 of the transparent modelling gel to make a uniform mixture.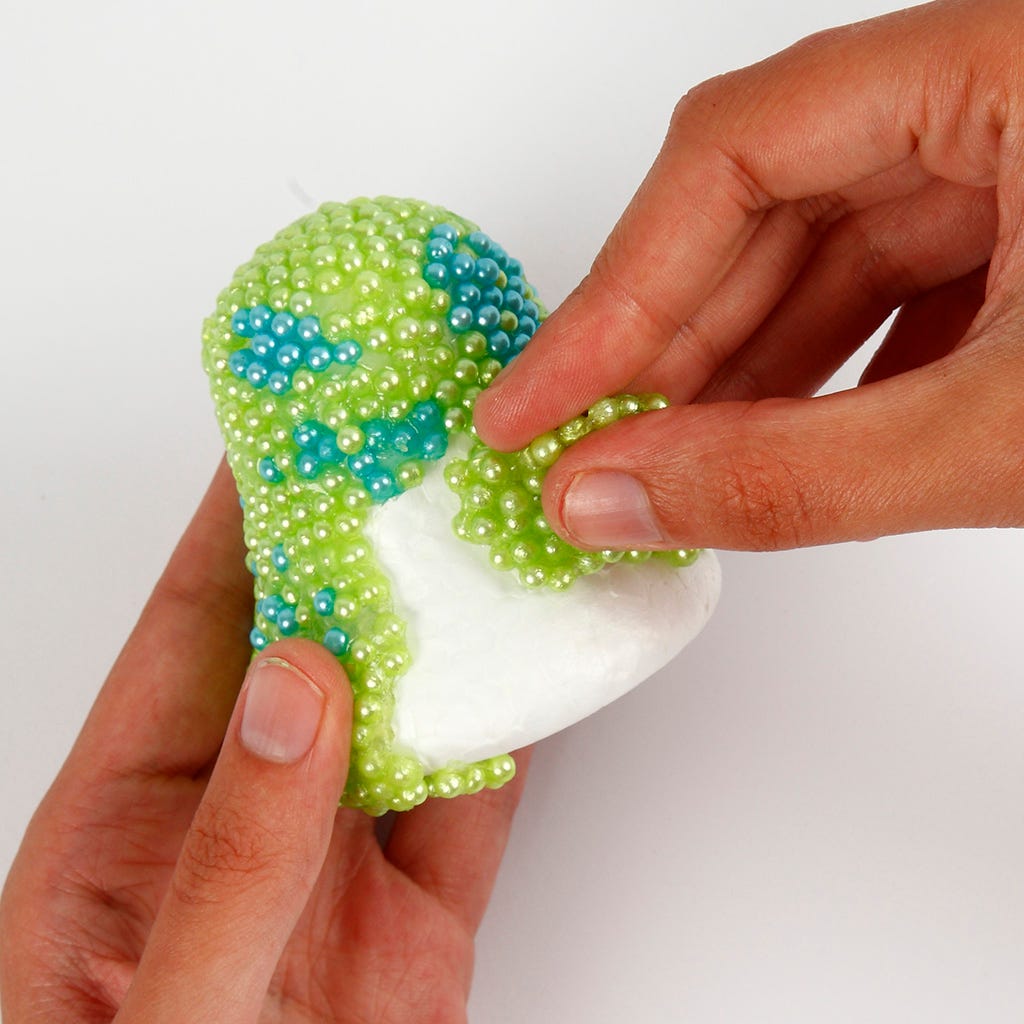 2
Cover a polystyrene bell with the mixed Pearl Clay. You may mix different colours.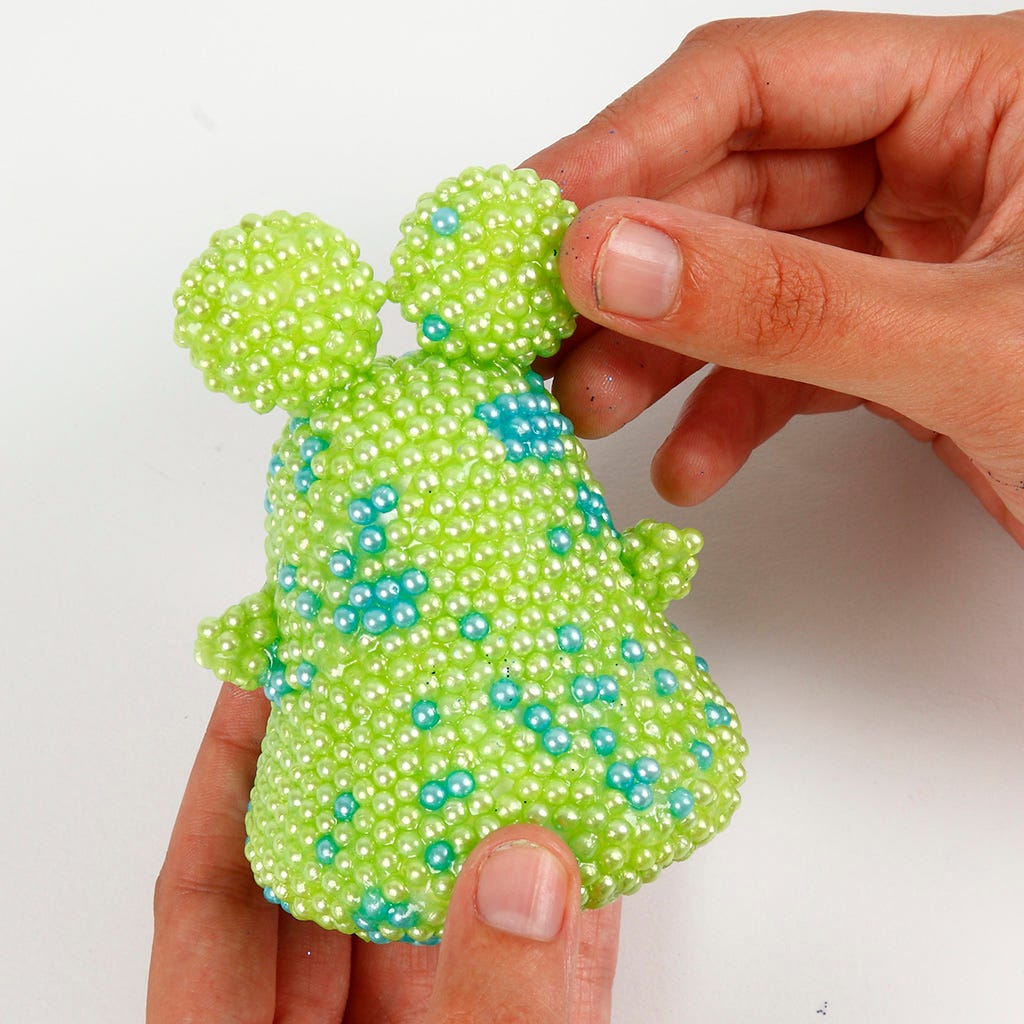 3
Roll two Pearl Clay balls and squeeze them flat before attaching them without using glue. Leave to dry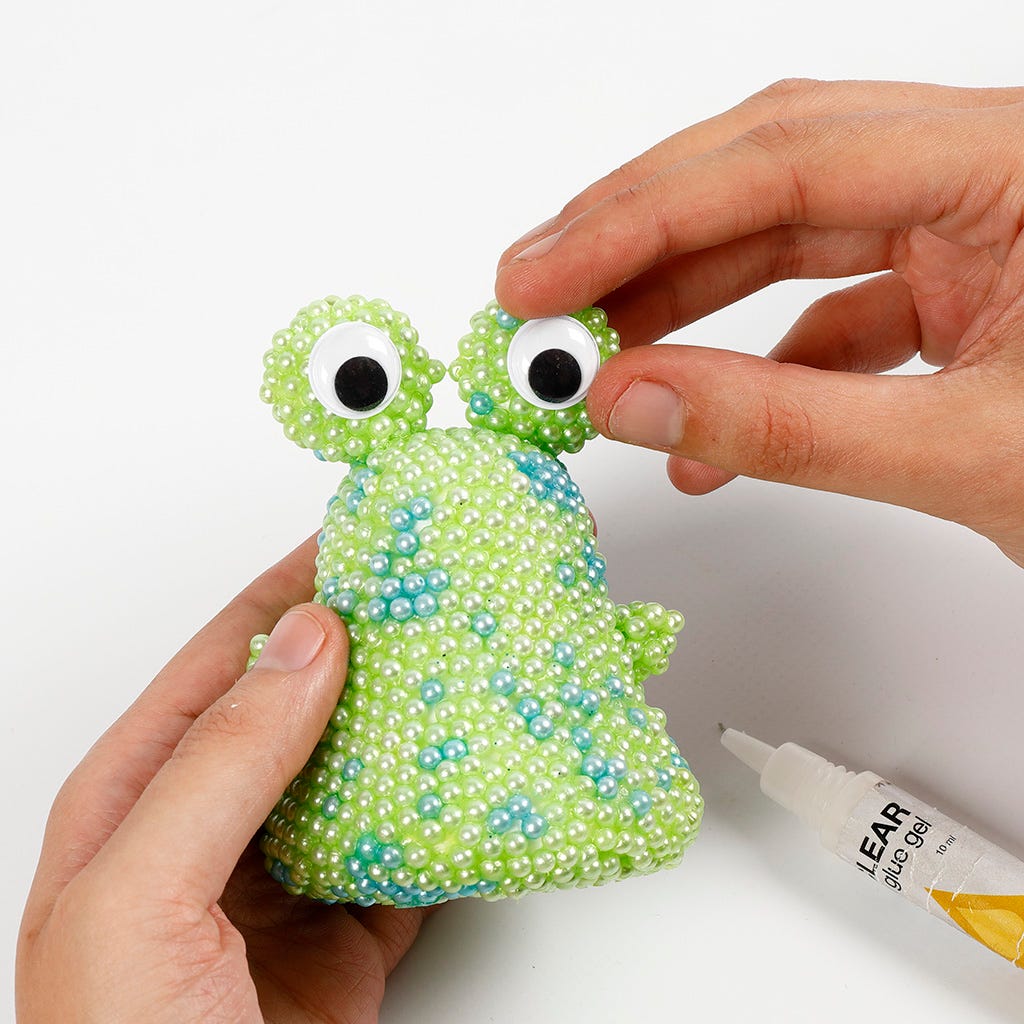 4
Attach googly eyes using Clear Multi Glue Gel.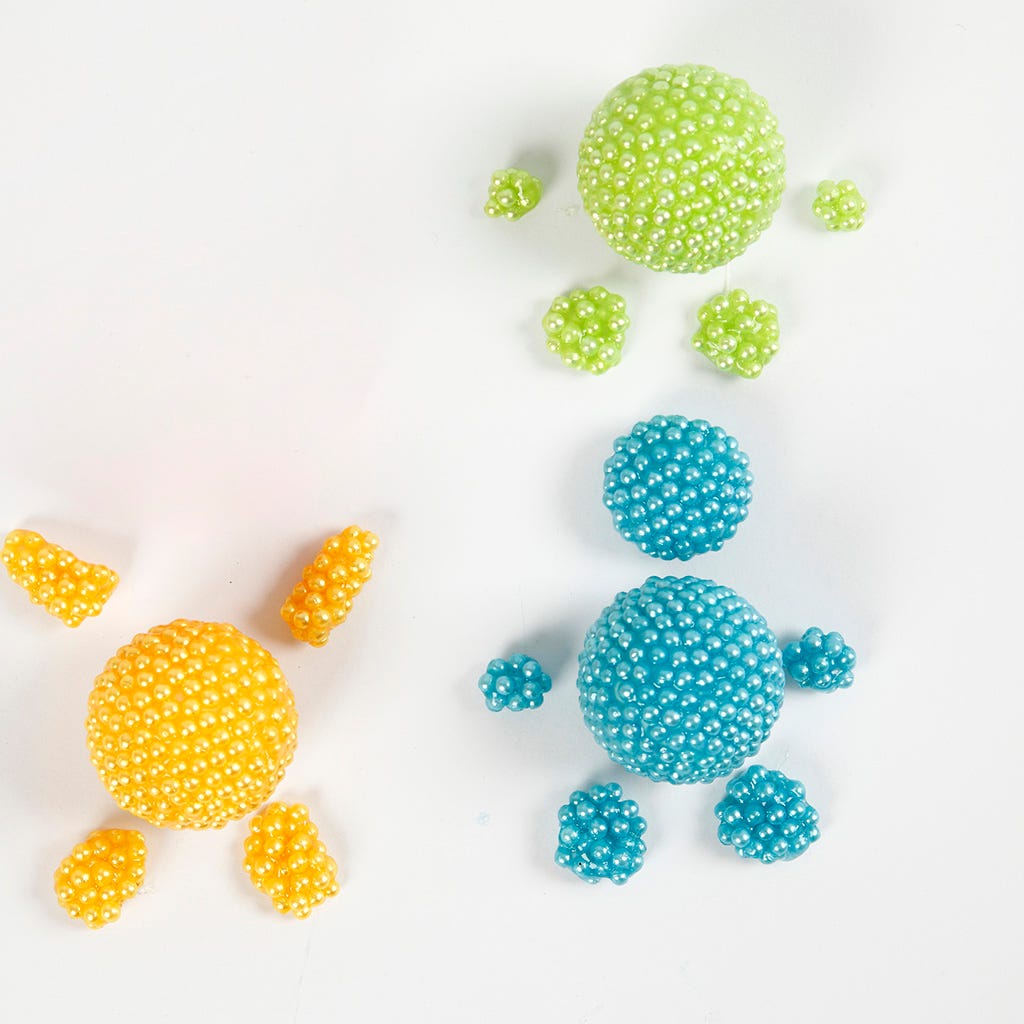 5
Cover the polystyrene balls following the same procedure.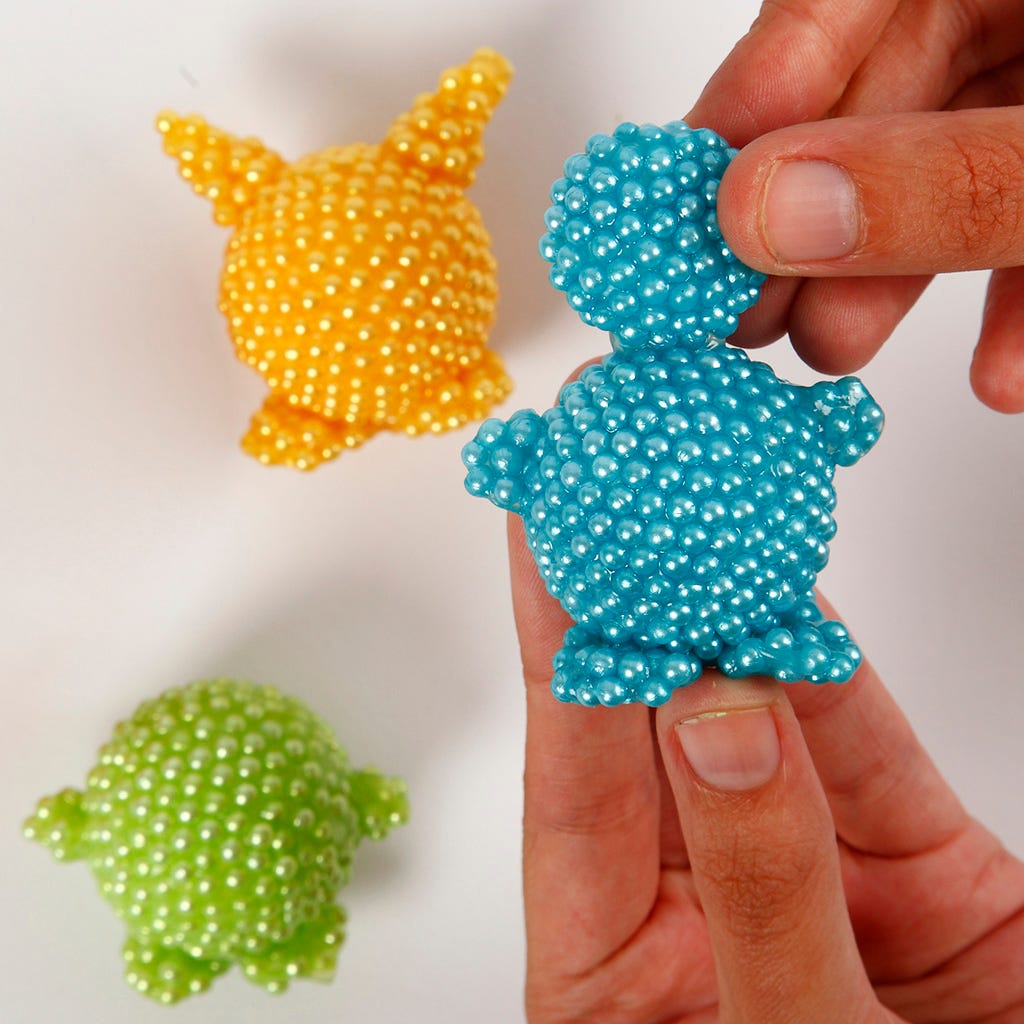 6
Assemble the parts without glue whilst they are still damp.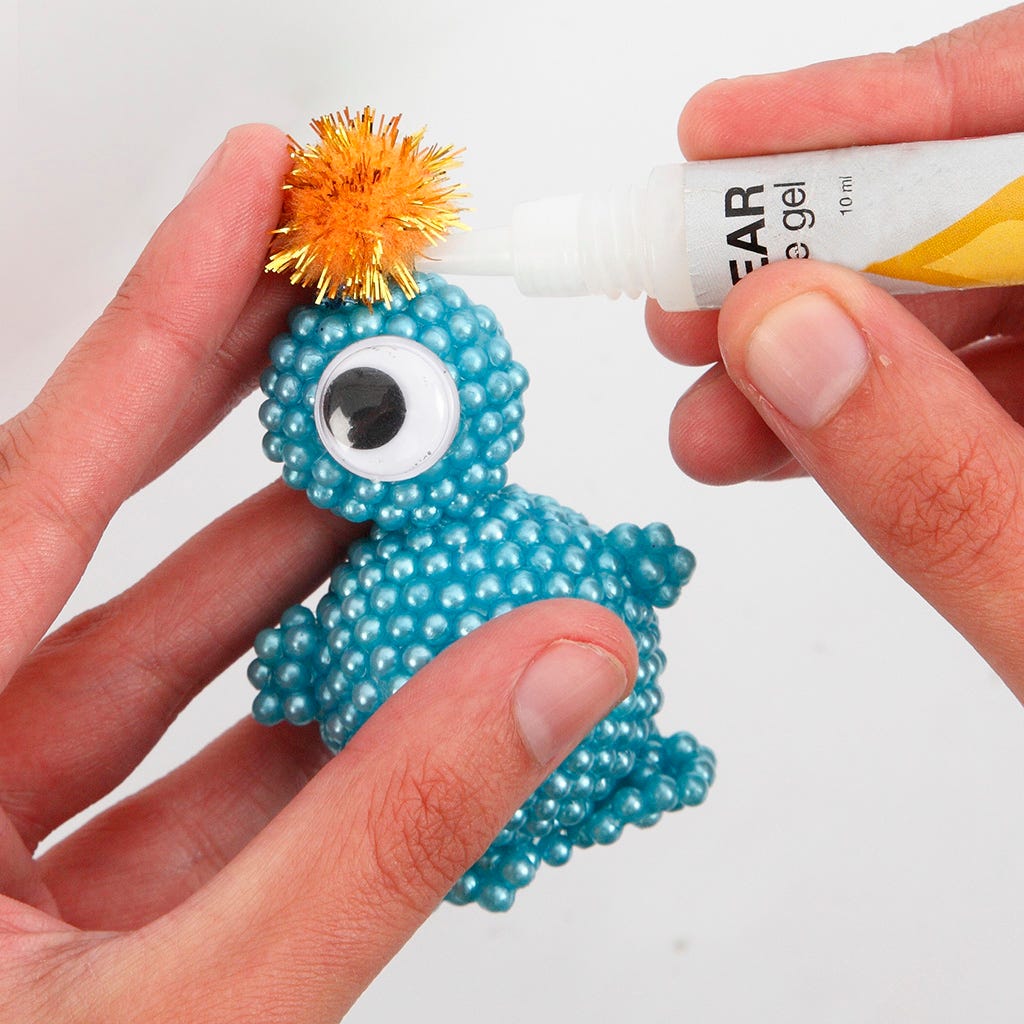 7
Attach a pom-pom using Clear Multi Glue Gel.
Copyright © 2013-present Creativ Company Ltd. All rights reserved | 2 Pine Court | Kembrey Park | Swindon | Wiltshire | SN2 8AD | 01793 616 068 | admin@cc-craft.co.uk