Paper Cup Vases with Flowers painted with Window Color Paint
Paper Cup Vases with Flowers painted with Window Color Paint
The watertight cups with lids can be used as a vase for artificial flowers made from sheets of hard foil decorated with Window Color paint and a photo.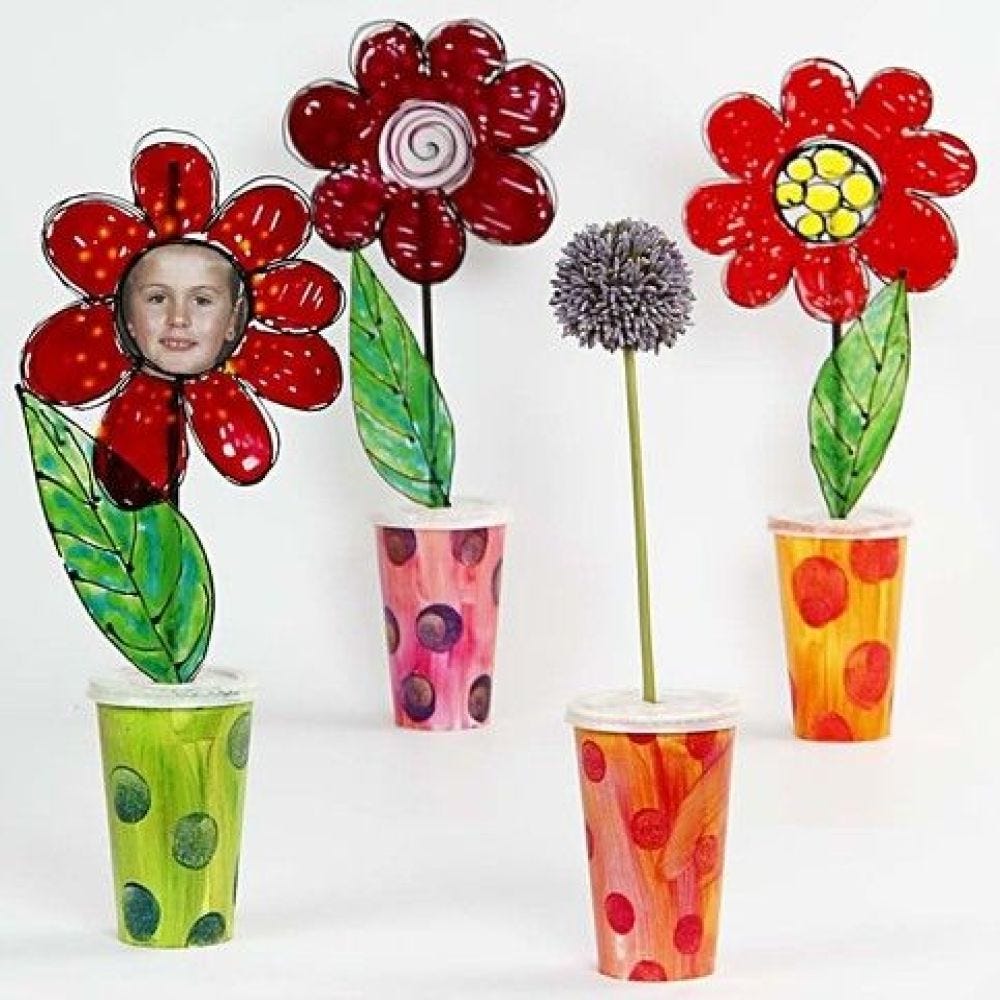 How to do it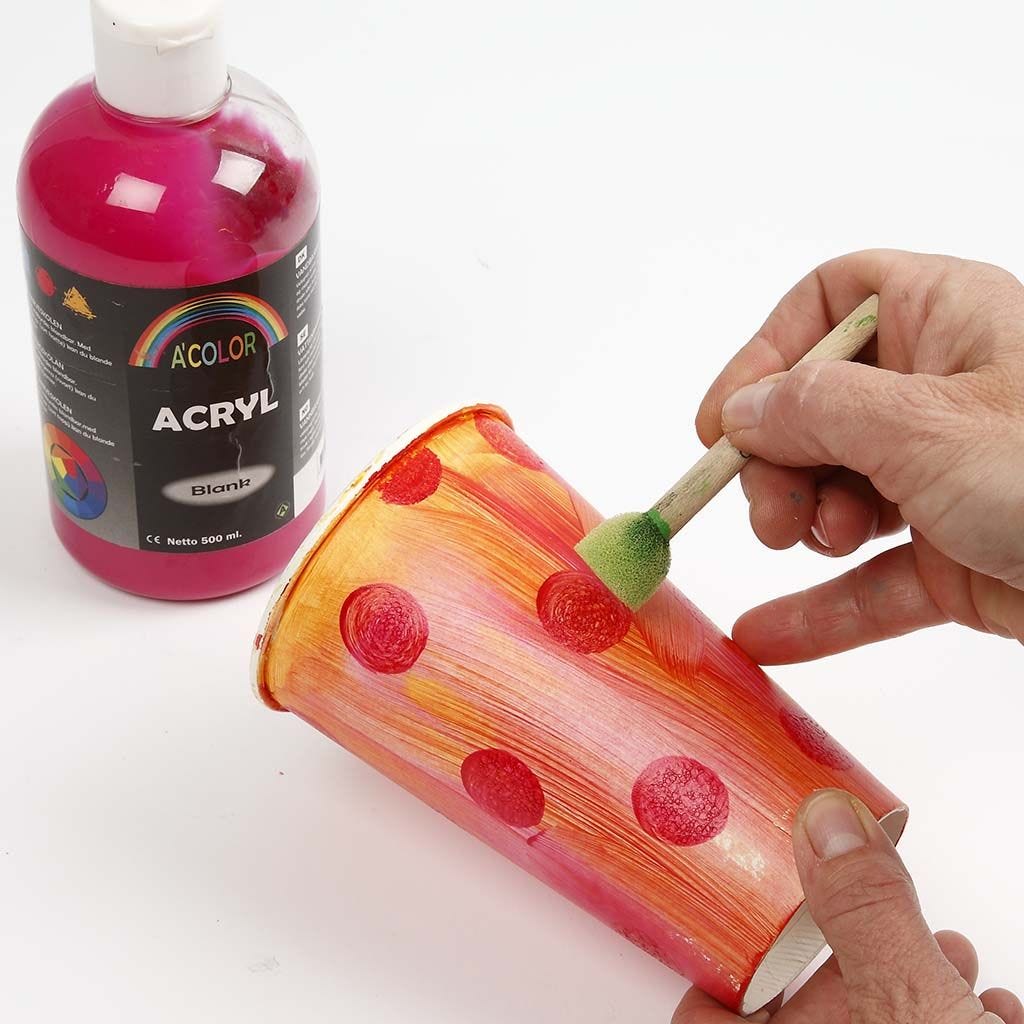 1
Paint the cup with A-Color Acrylic paint. Make dots with a foam stencil brush.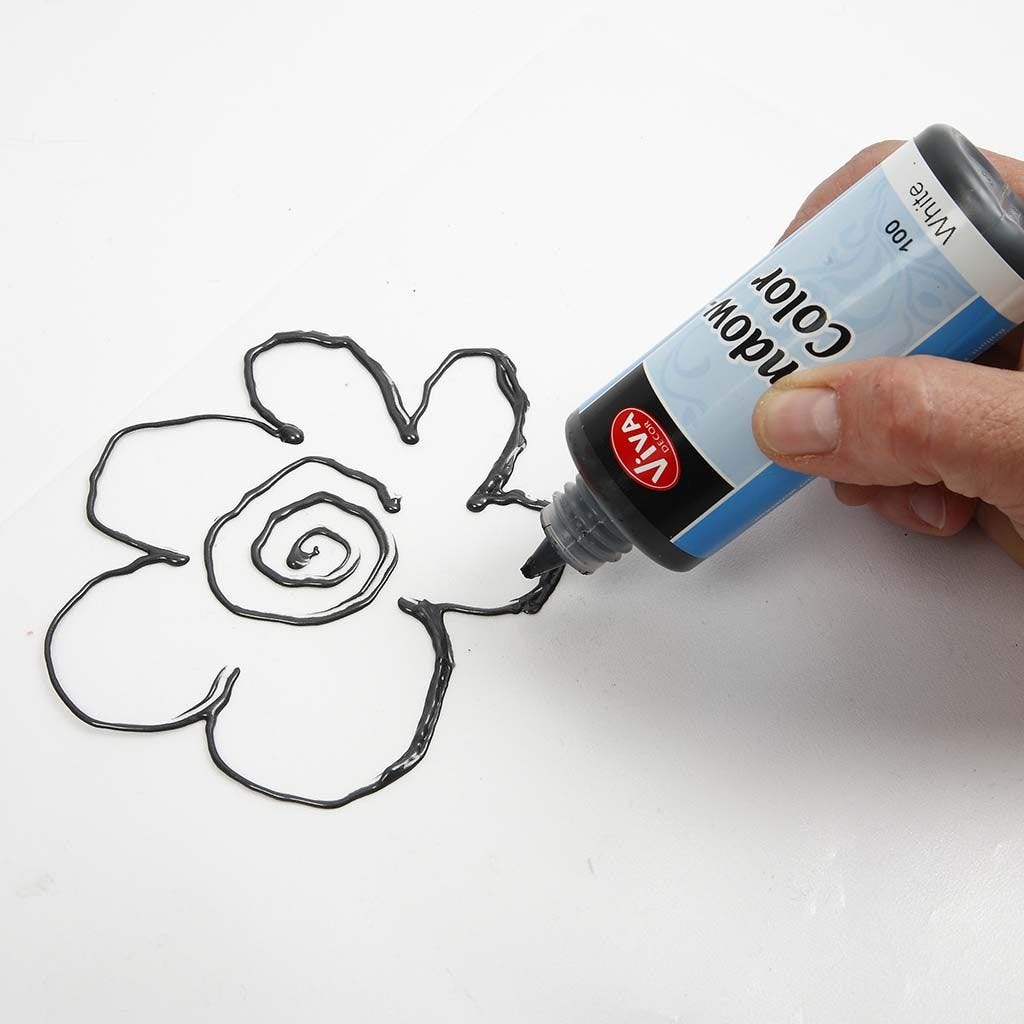 2
Draw flowers on a sheet of hard foil using black Window Color (outliner) and let it dry.
3
Fill in with Window Color paint in bright colours. You may put a photo copy of a face into the Window Color paint. Let it dry.
4
Cut out the flower and glue it onto a flower stick. You may add leaves. Push the stick into the hole of the lid of the cup.