Paper bags decorated with Design Paper from the Oslo series, stencil print and punched-out butterflies. How to do it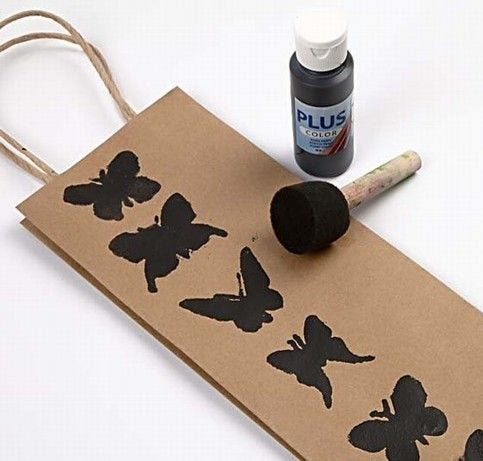 1
Stencils on a paper bag: place the stencil on top of the bag and use a foam stencil brush to push the colour through.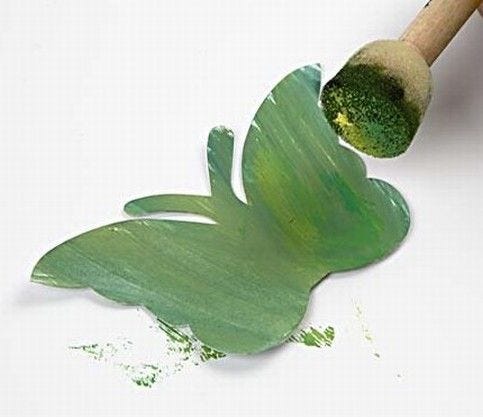 2
Paint the butterflies in green and yellow colours, mixed with a small amount of white – diluted with water.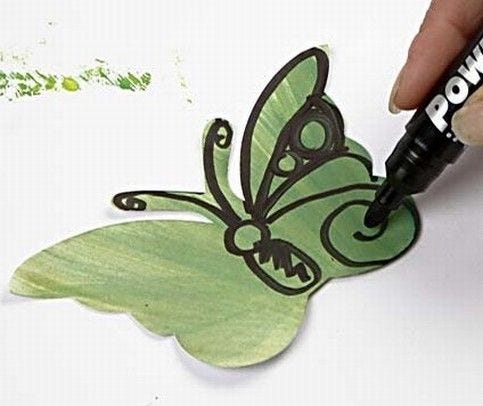 3
Draw a design with a black marker pen.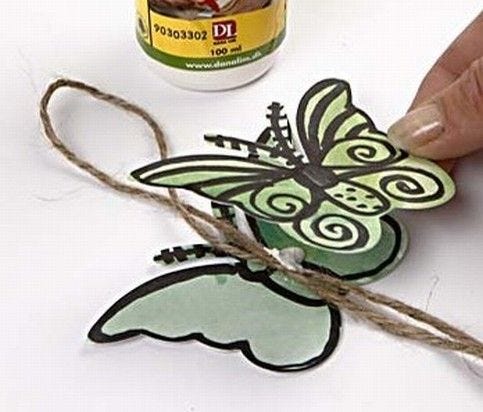 4
Glue the butterflies together in pairs around a piece of string.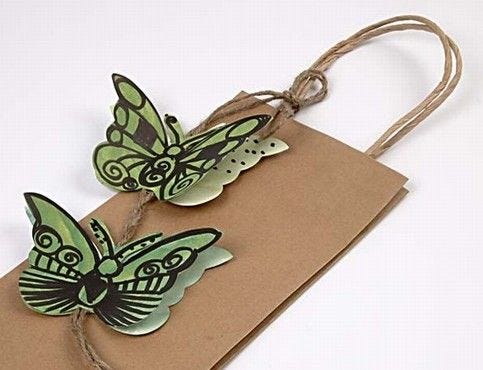 5
Tie around the handle of the bag.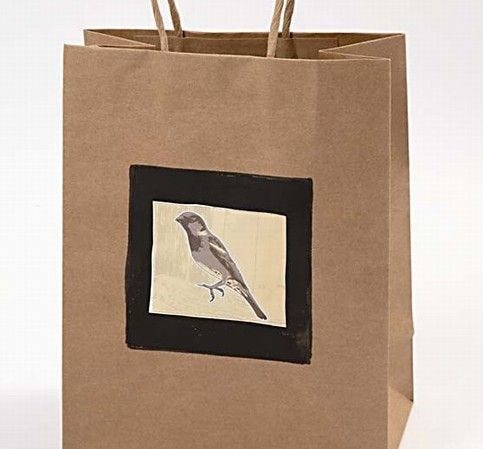 6
Vivi Gade Design Paper on Bags. Cut out the designs from the Design Paper and glue them onto the bag. You may outline the designs with a black marker pen.