Nappy Table Decorations for a Baby Shower
Nappy Table Decorations for a Baby Shower
Nappy centrepieces as table decorations with double balloons in the middle.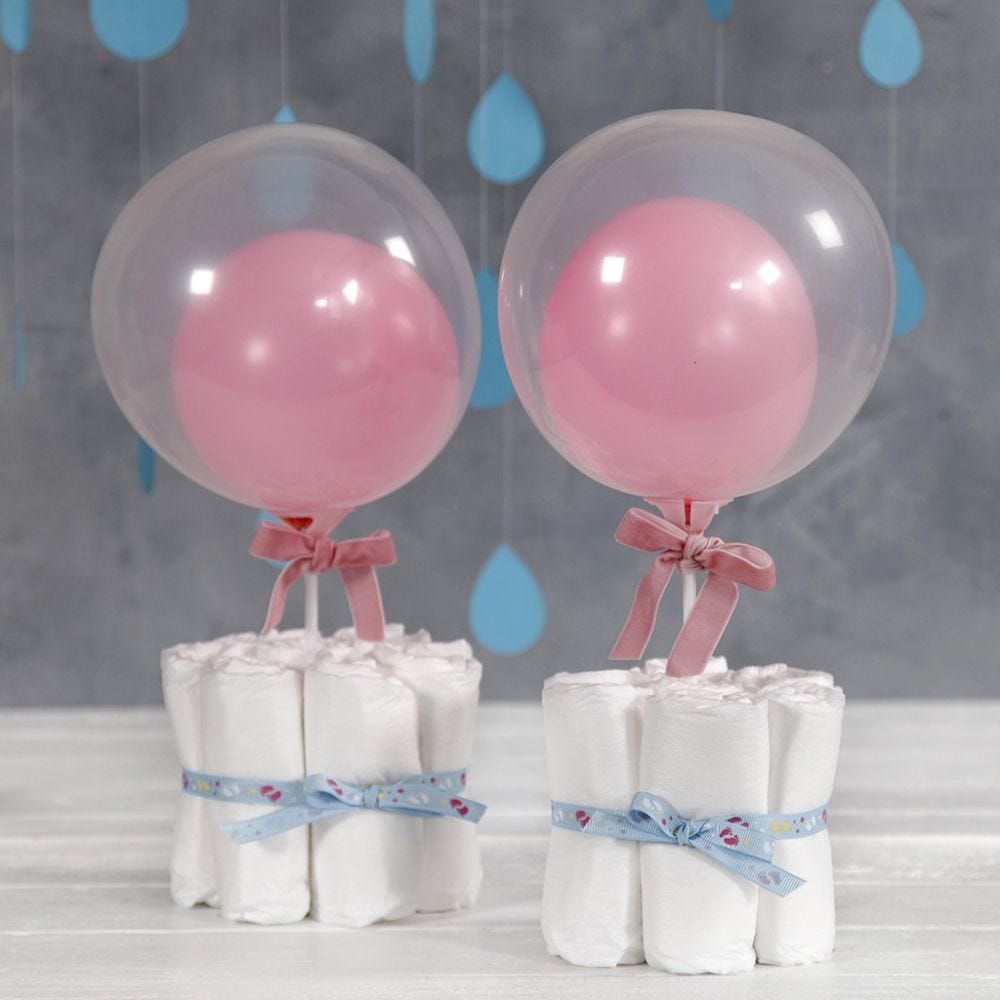 How to do it
1
Roll a nappy as illustrated in the photo and put an elastic band around it. Now roll another nappy and add it inside the elastic band with the first nappy. Continue like this until there is one nappy in the middle and six nappies around the first nappy.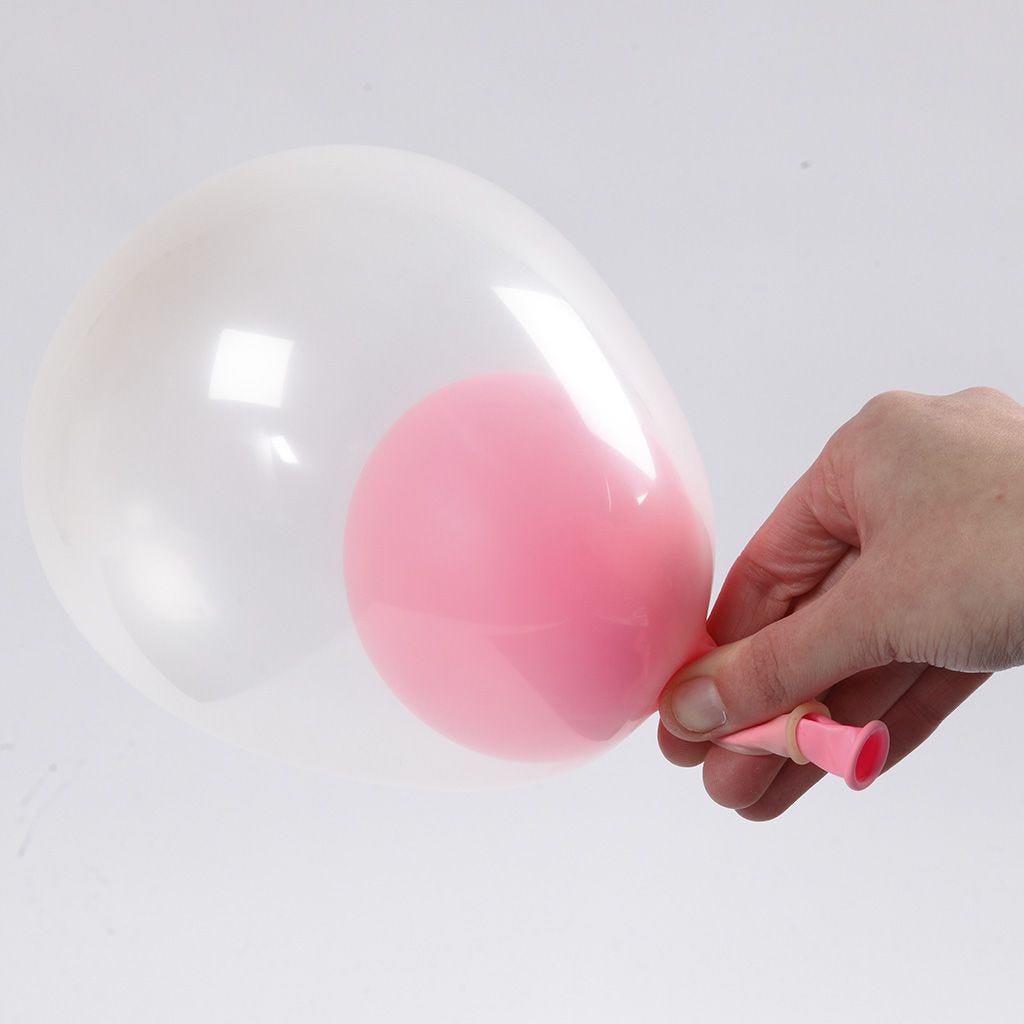 2
Double balloons are made by inserting a coloured balloon inside a transparent balloon whilst they are still deflated. Now blow up the transparent balloon slightly and then blow up the coloured balloon. When both balloons have reached your chosen size, tie a tight knot on both balloons at the same time. Attach a balloon stick to the balloons. Push the stick into the middle of the tiered nappy cake. You may shorten the balloon stick if necessary.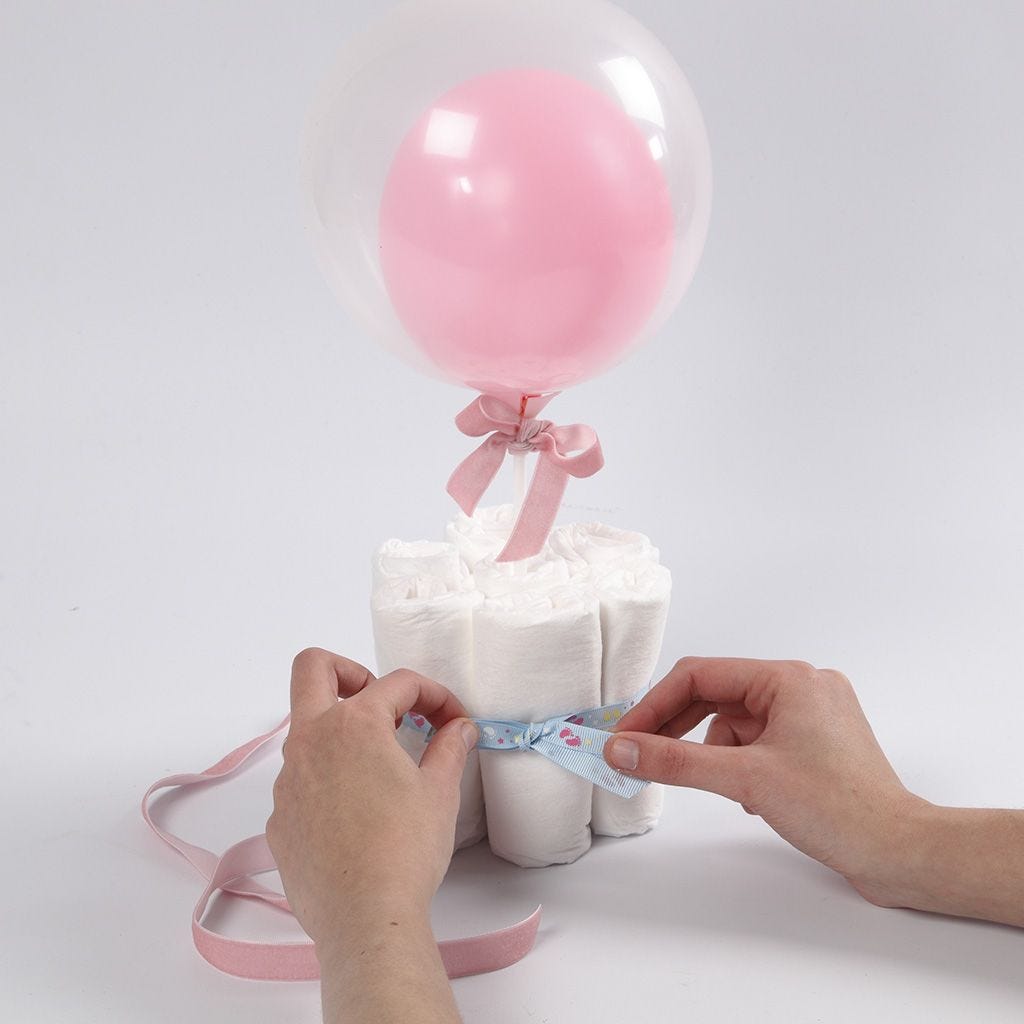 3
Tie a ribbon with a bow around to cover the elastic band.
Copyright © 2013-present Creativ Company Ltd. All rights reserved | 2 Pine Court | Kembrey Park | Swindon | Wiltshire | SN2 8AD | 01793 616 068 | admin@cc-craft.co.uk