Napkin Decoupage on Papier-Mâché
Napkin Decoupage on Papier-Mâché
Painted with Plus Color craft paint and decorated with napkin decoupage. How to do it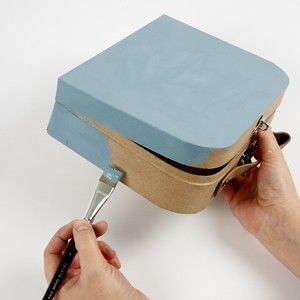 1
Paint the papier-mâché article with Plus Color Craft Paint – choose a light colour otherwise the napkin motif tends to disappear easily.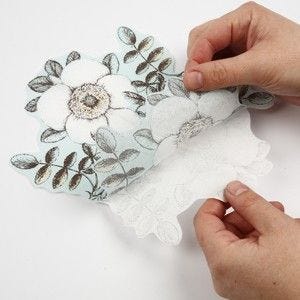 2
Cut out the napkin motif and only use the top layer of the napkin.
3
Brush the papier-mâché article with decoupage lacquer, attach the motif and gently brush with decoupage lacquer on top of the motif.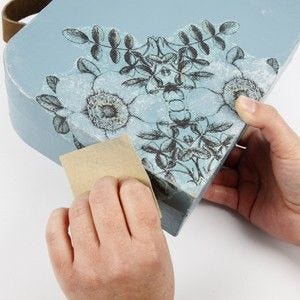 4
If necessary you may use a piece of card to smooth down any creases in the napkin. Be cautious as the napkin is very fragile.