LED lights with self-assembly Baubles decorated with gold Glitter Glue
LED lights with self-assembly Baubles decorated with gold Glitter Glue
Click Ornaments (white card baubles) decorated with gold glitter glue are attached to these battery-powered LED lights.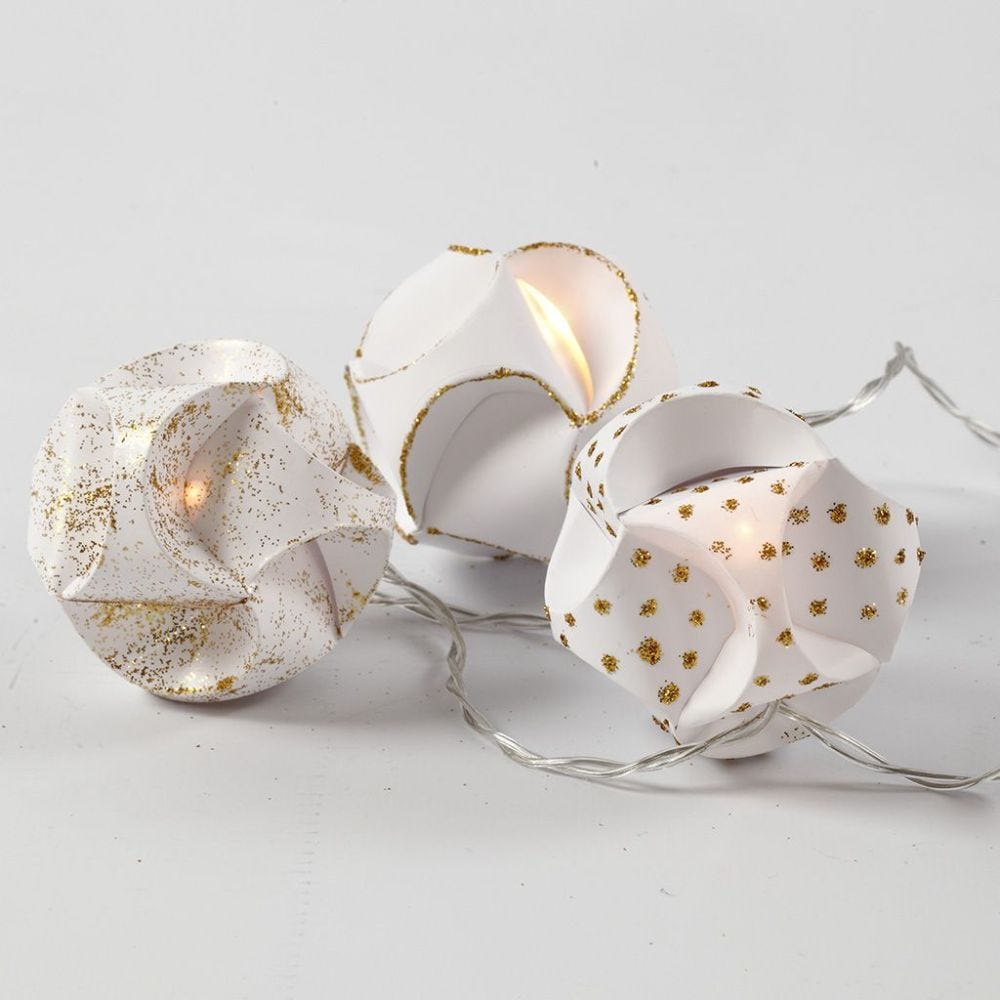 How to do it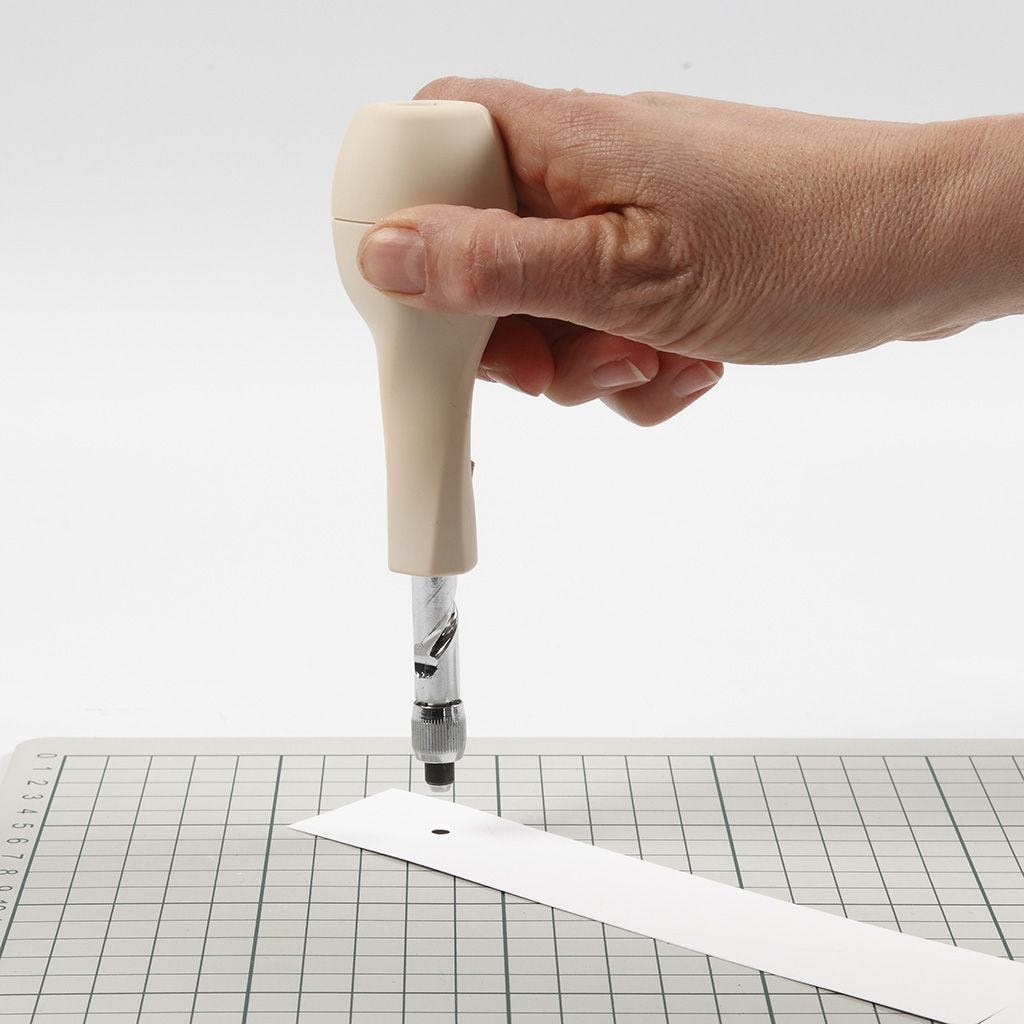 1
Make a 4 mm hole using a Screw Punch in one of the 3 card strips prior to assembling each Click Ornament (see the assembly instructions on the pack). The position of the hole can vary, but it must be in the middle between the scored lines of the card strip. (In total 20 self-assembly baubles per LED light chain).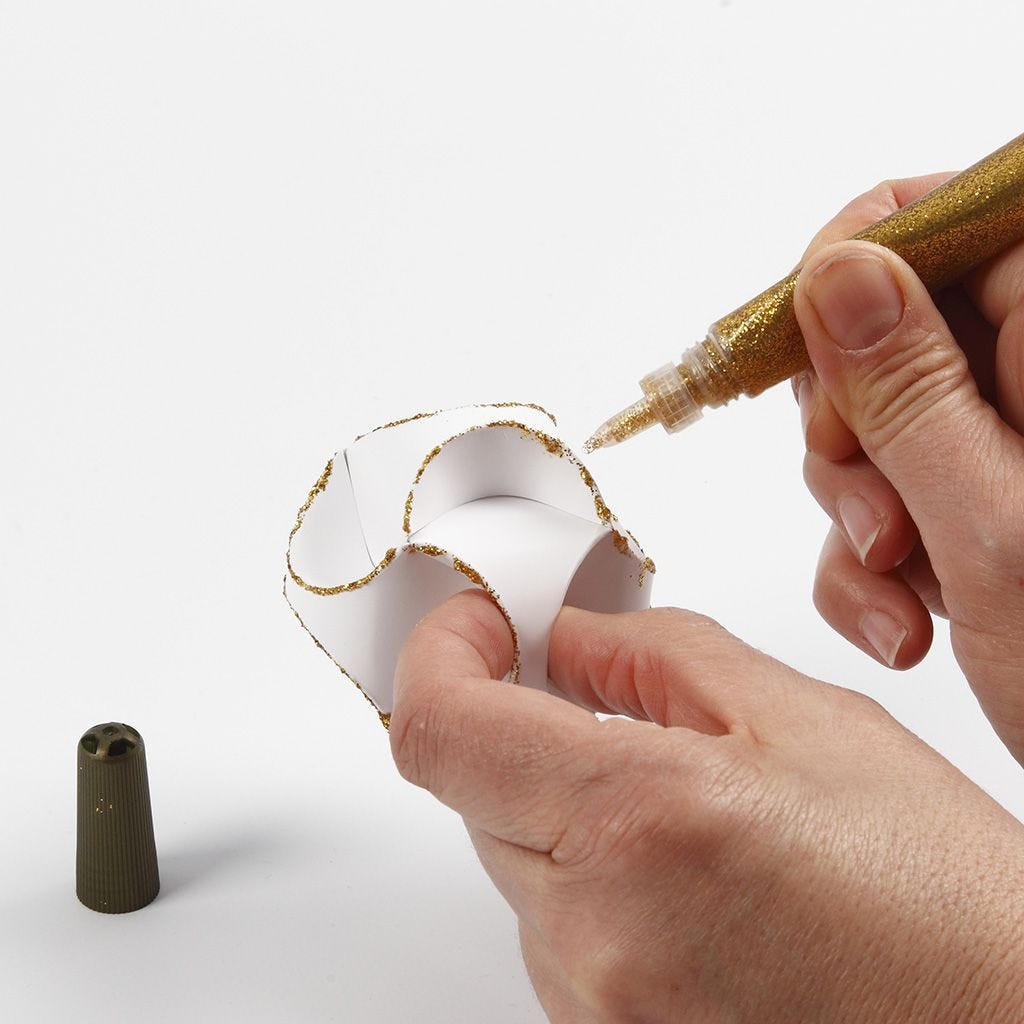 2
Decorate the many card Click Ornaments with gold glitter glue according to your imagination. Draw directly with the nozzle or push the glue out onto a palette and apply using a brush. Leave to dry for approx. 5 hours.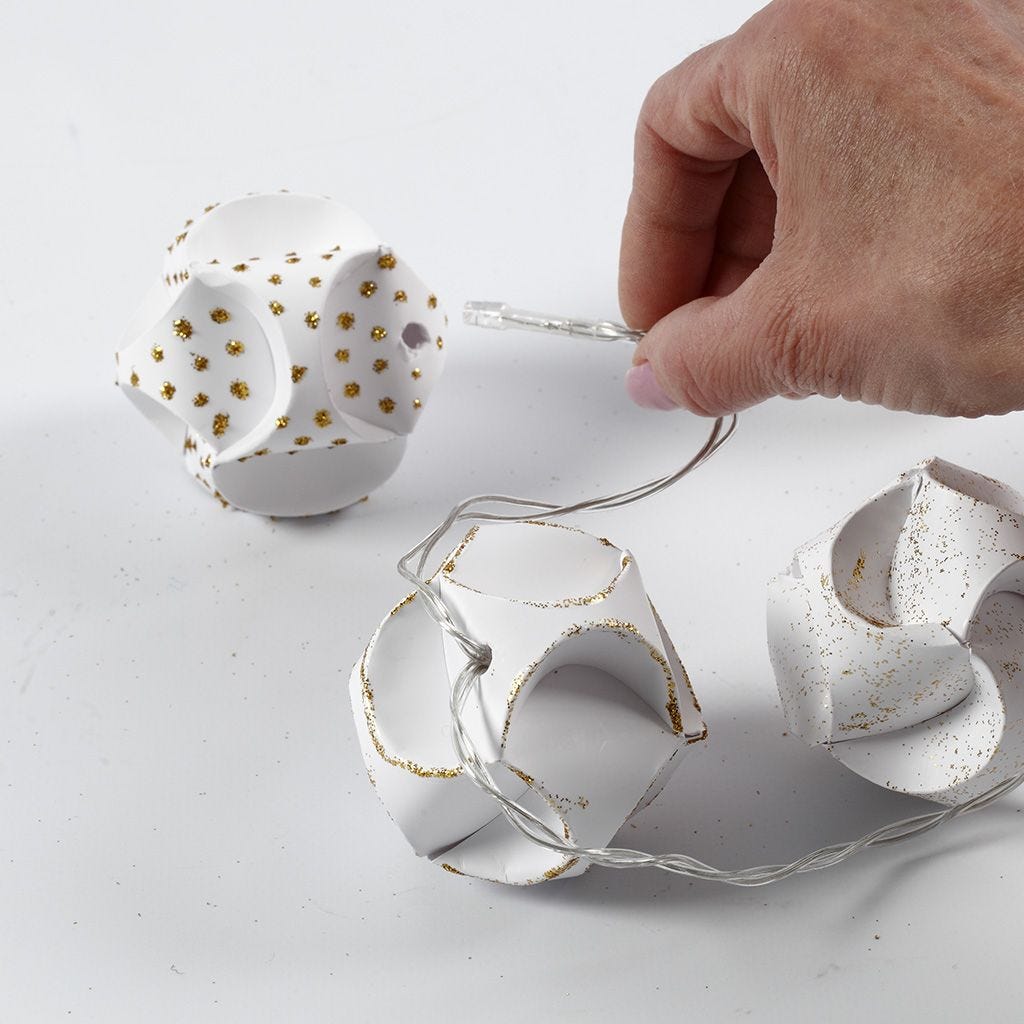 3
Attach each Click Ornament around an LED light on the chain.
Copyright © 2013-present Creativ Company Ltd. All rights reserved | 2 Pine Court | Kembrey Park | Swindon | Wiltshire | SN2 8AD | 01793 616 068 | admin@cc-craft.co.uk