Insects from cardboard tubes and polystyrene balls covered with yarn
Insects from cardboard tubes and polystyrene balls covered with yarn
Make these amusing insects from cardboard tubes covered with thick yarn using Sticky Base. Attach a decorated polystyrene ball for the head and place it loosely on top of the body so that it can move.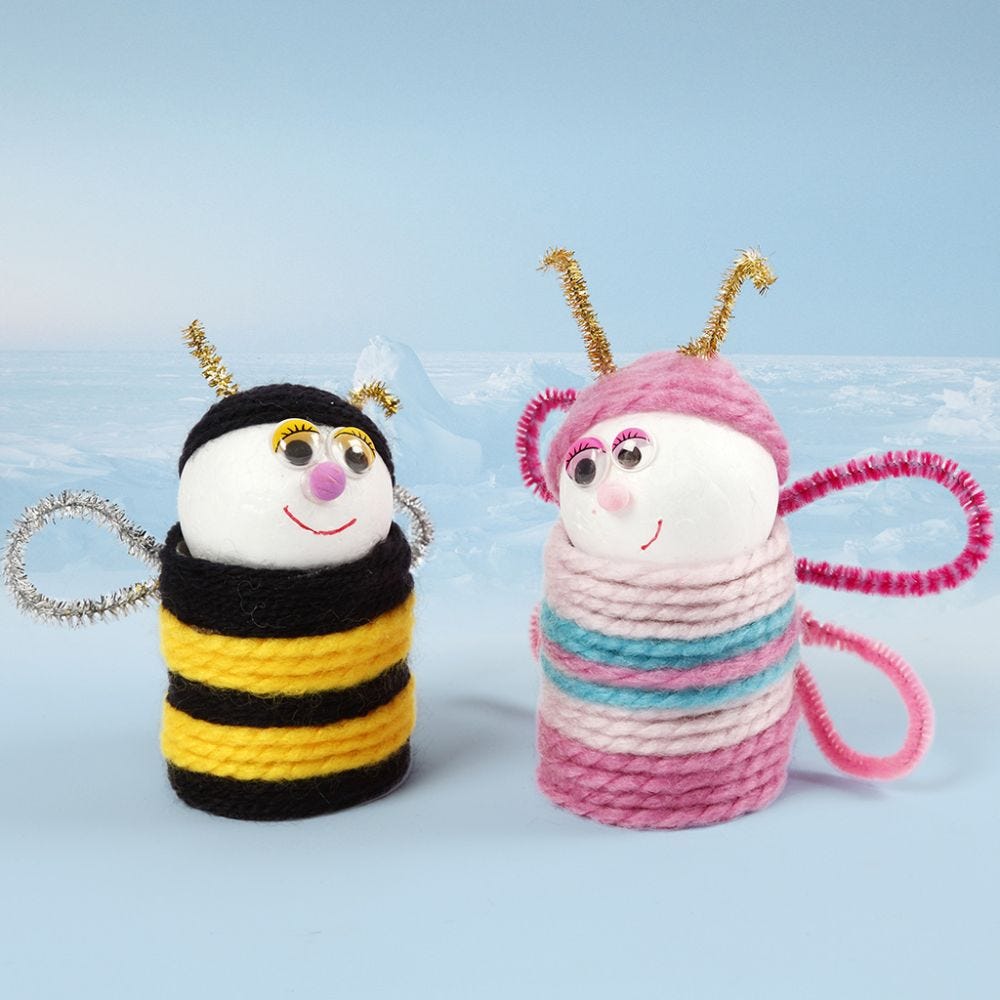 How to do it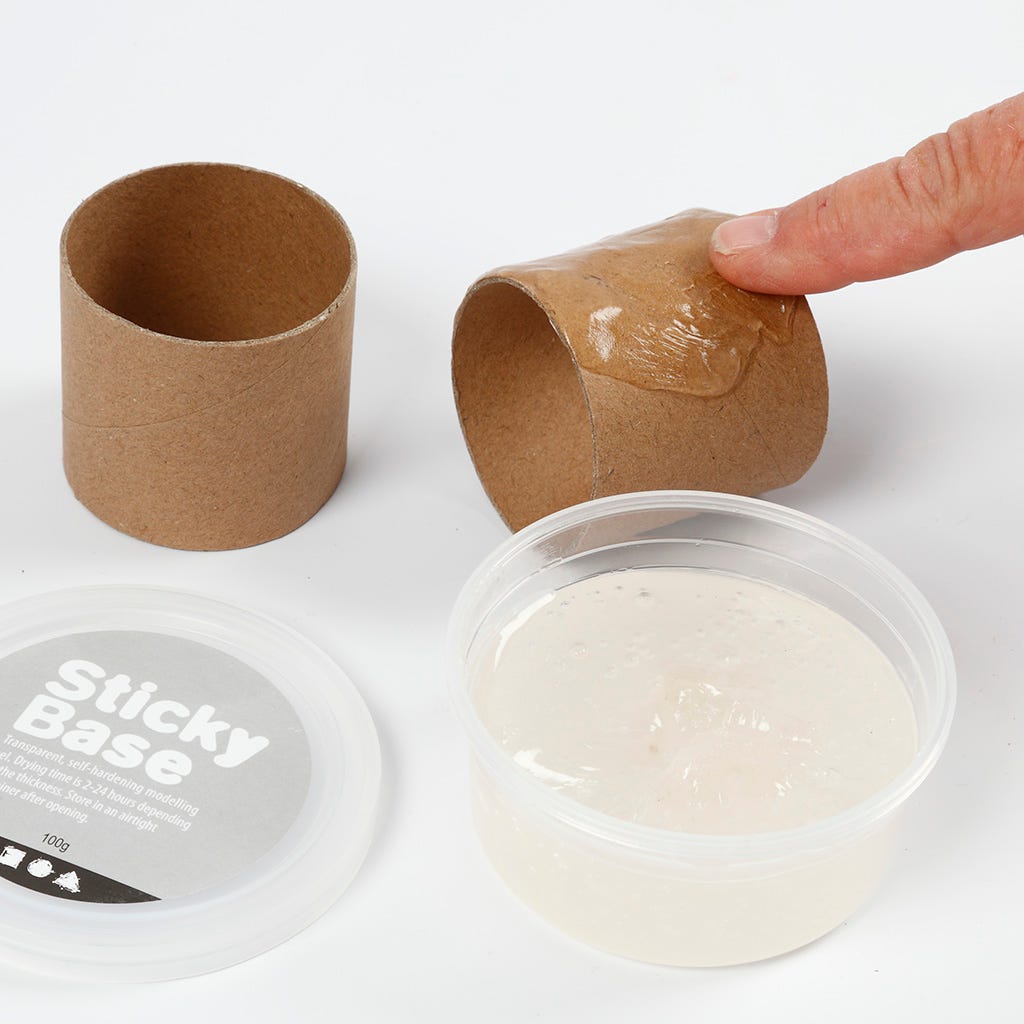 1
Apply Sticky Base onto a small cardboard tube using your fingers, covering the entire surface.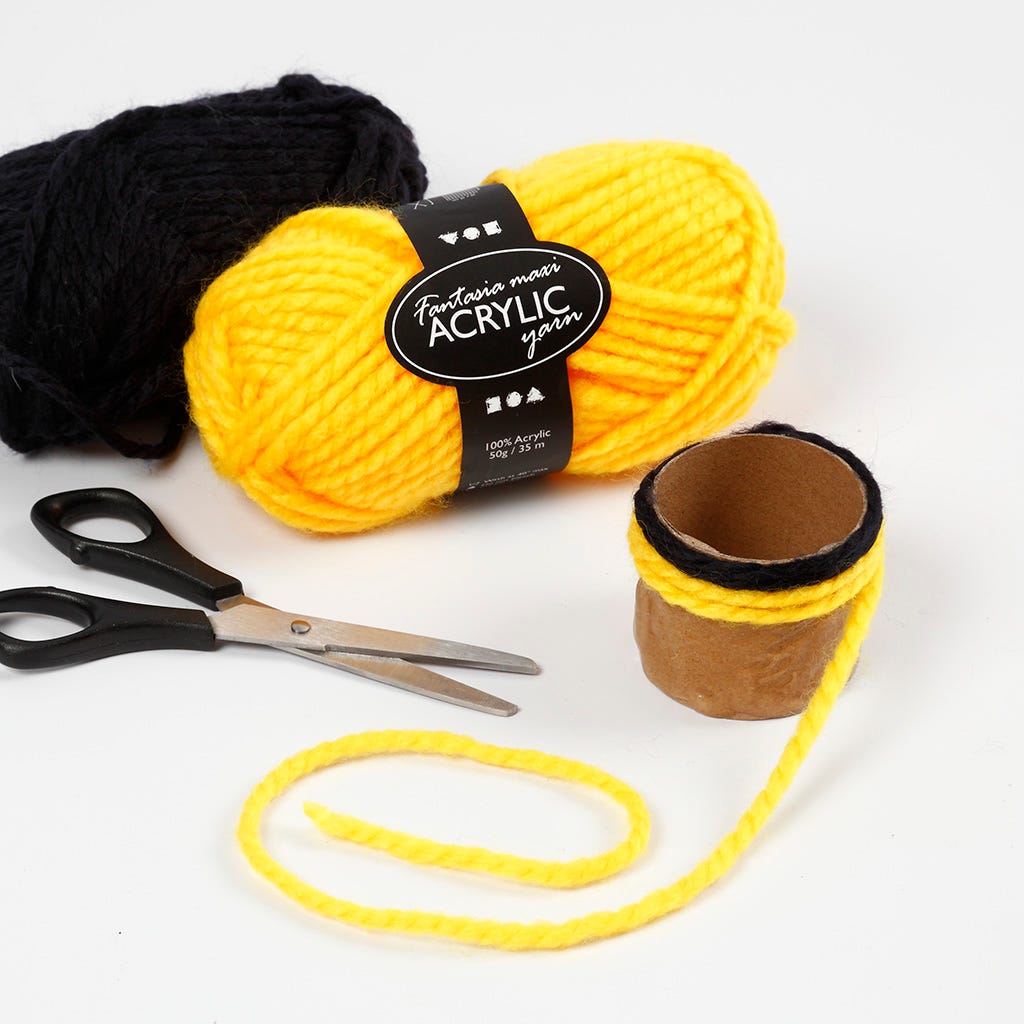 2
Wrap thick yarn around the cardboard tube, securing it in place with the Sticky Base. Change colour by cutting off the yarn and securing the end onto the back of the cardboard tube with a small blob of Sticky Base.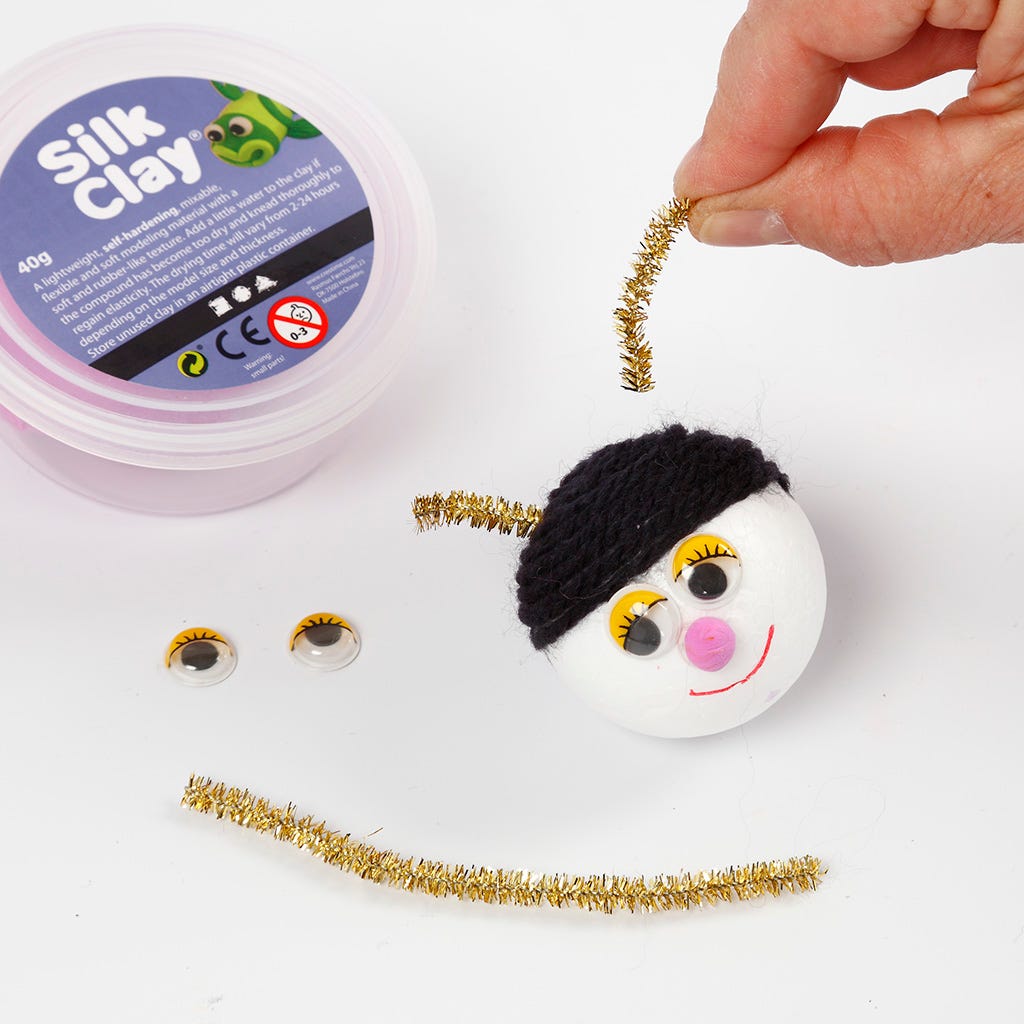 3
Decorate one half of the polystyrene ball in the same manner. Attach googly eyes and antennae from pipe cleaners which are pushed into the top of the polystyrene ball. Make a nose from a small blob of Silk Clay. Draw the mouth with a marker.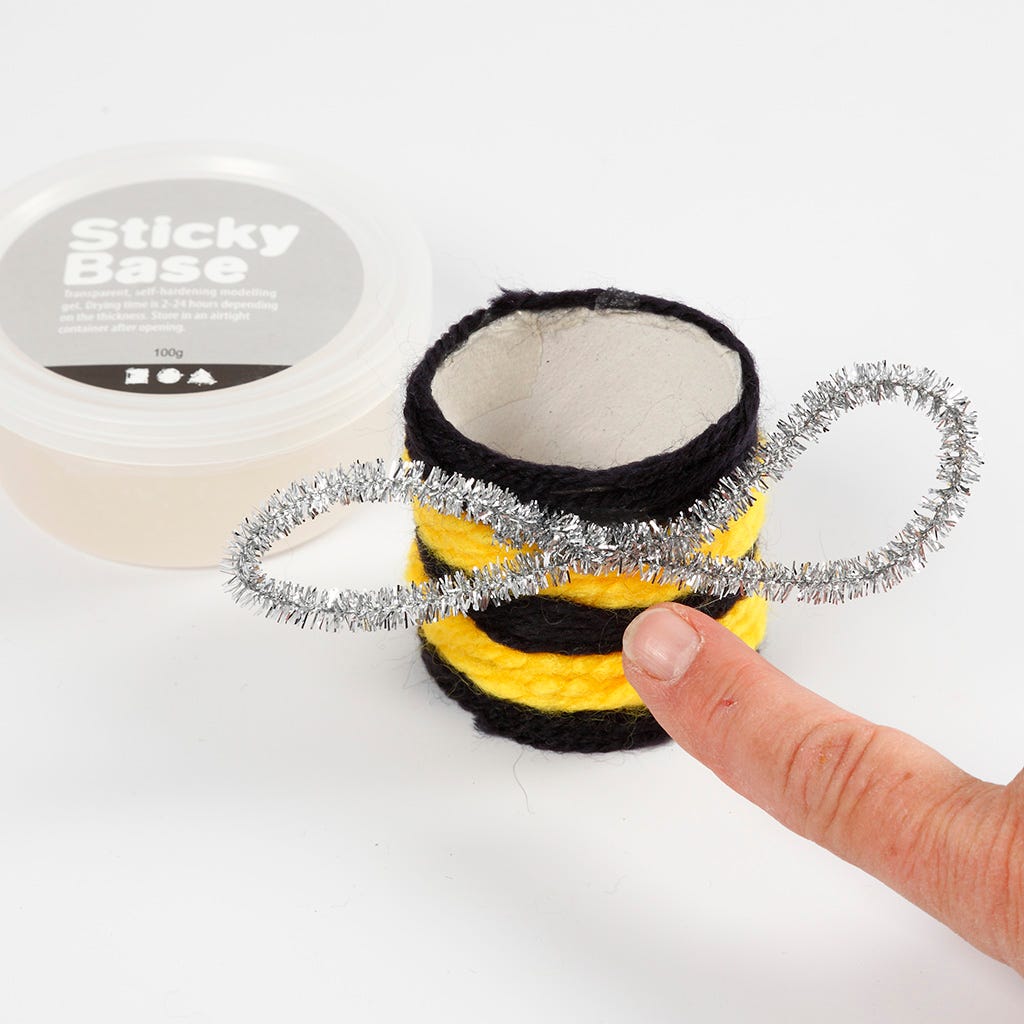 4
Model wings from pipe cleaners and attach the wings onto the back of the figure using Sticky Base.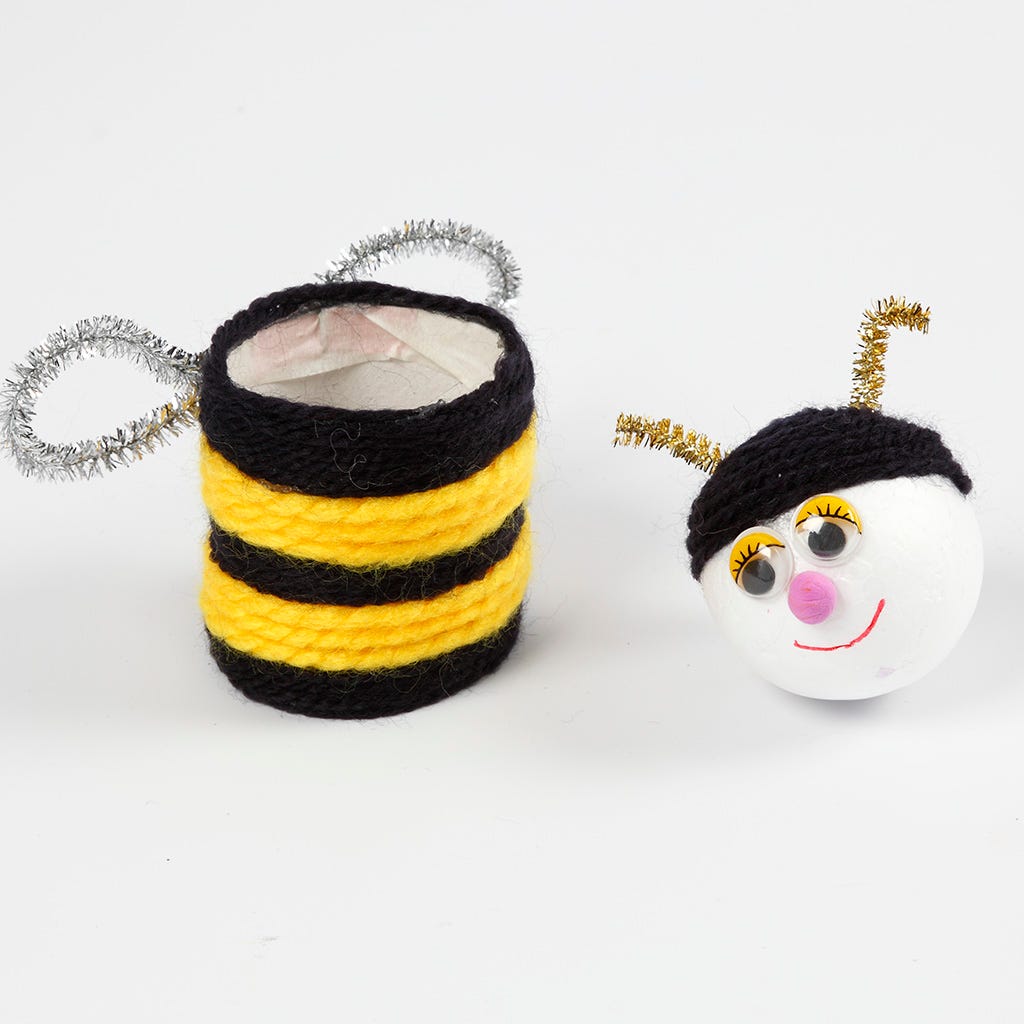 5
Leave the figure's head and body to dry separately until the following day. Now place the head loosely onto the body.
Copyright © 2013-present Creativ Company Ltd. All rights reserved | 2 Pine Court | Kembrey Park | Swindon | Wiltshire | SN2 8AD | 01793 616 068 | admin@cc-craft.co.uk