How to paint natural effects with a fan brush and watercolours
How to paint natural effects with a fan brush and watercolours
Learn how to paint natural effects with a fan brush and watercolours. With its spread out bristles, a fan brush is ideal for special effects like grass, hair etc. Here we demonstrate how to use the brush for different techniques in a complete natural painting. Vary and mix colour shades to create more depth in the painting. Begin with light colours and build on top with dark colours.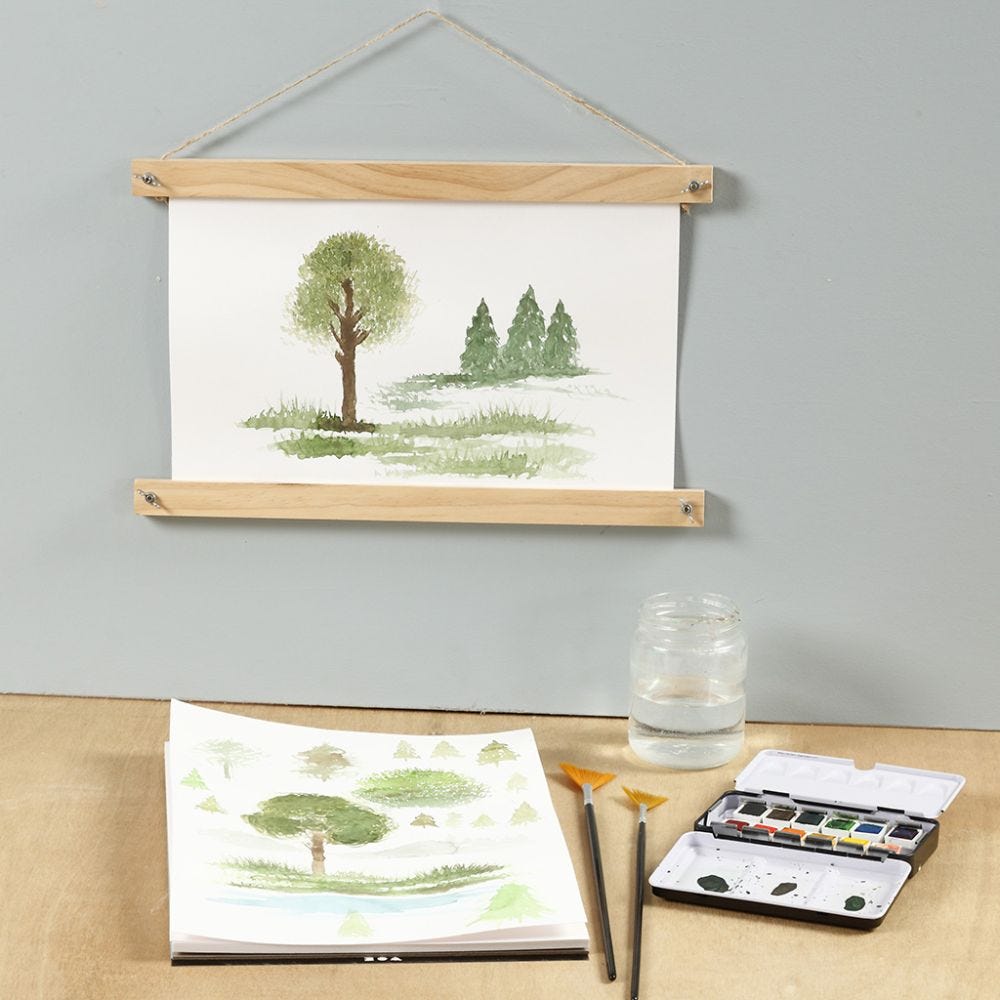 How to do it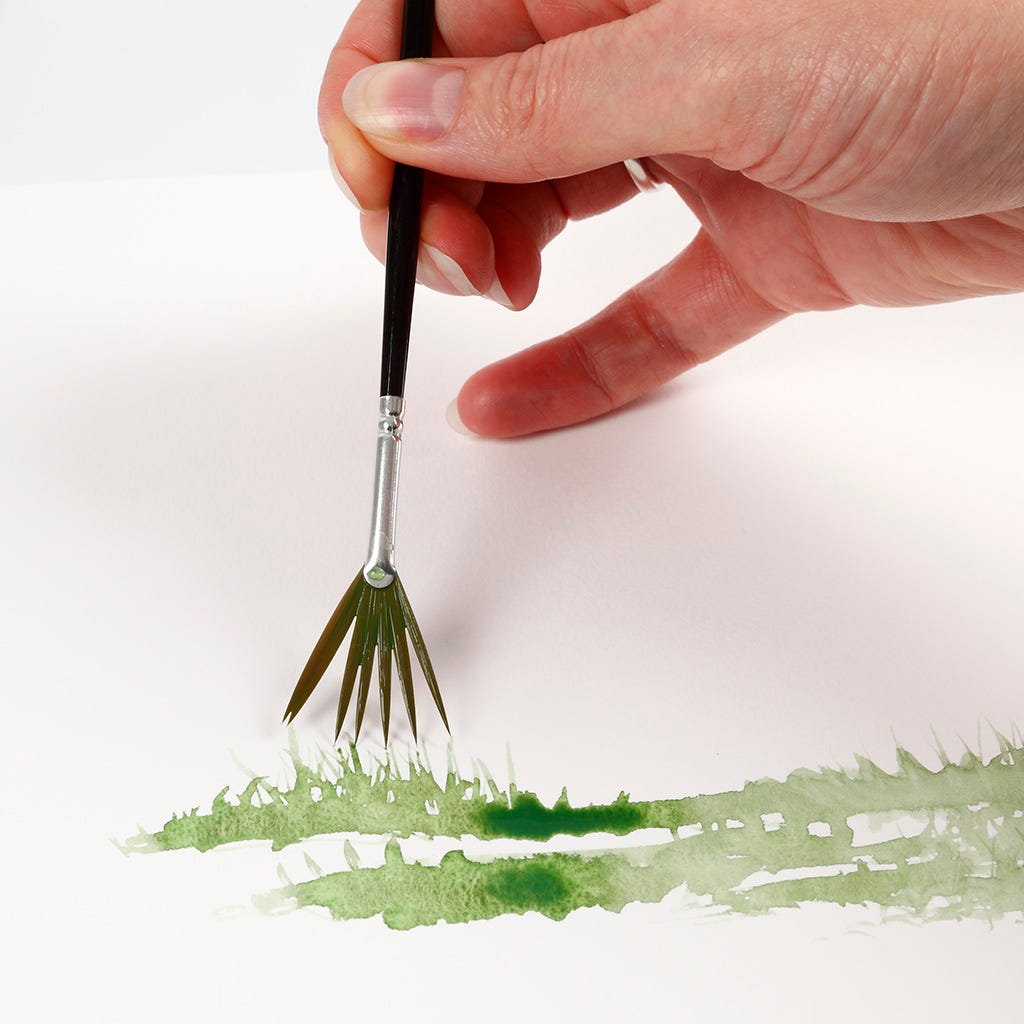 1
Grass: Paint from side to side with small upwards and downwards movements. Make light, quick upwards strokes to make longer blades of grass.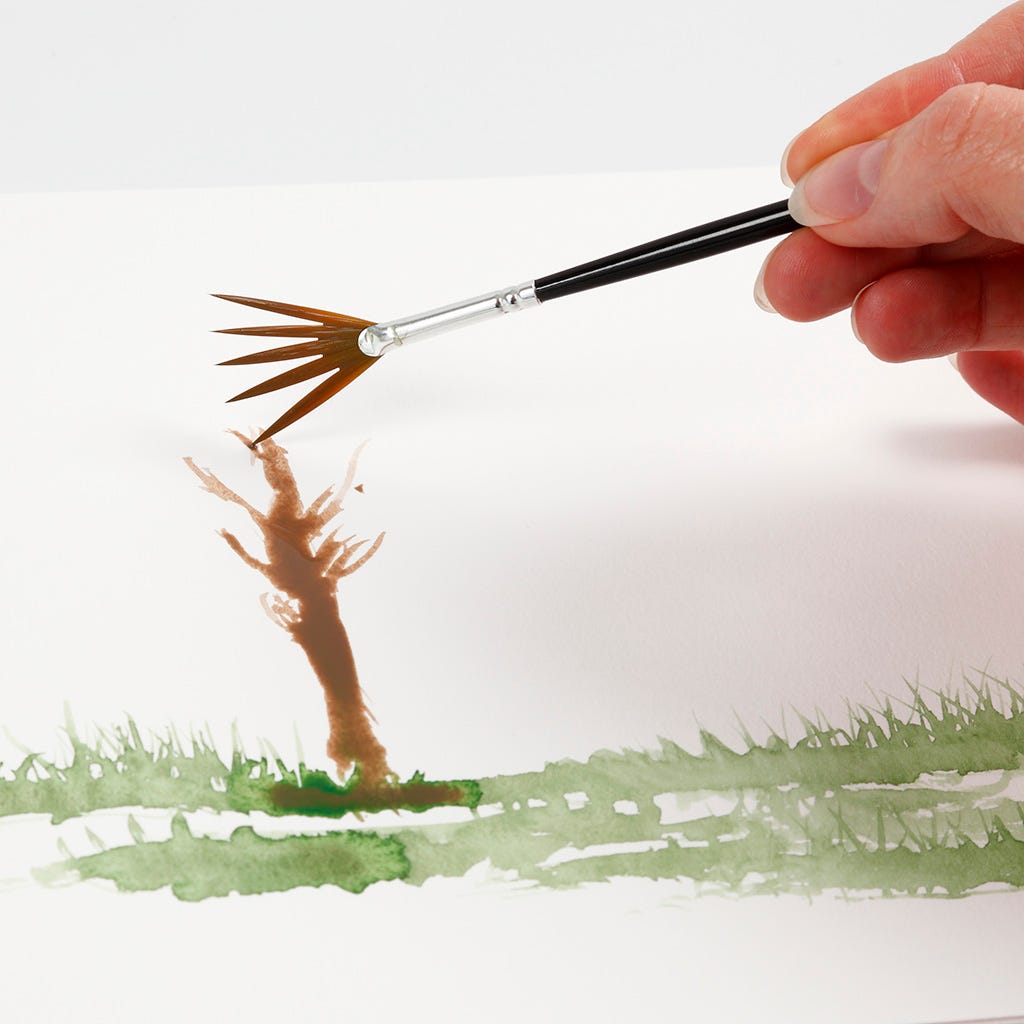 2
Tree: Paint the tree trunk by brushing the fan brush vertically up and down on the paper. Make the twigs with the outer bristles of the brush. Let the tree trunk dry slightly before painting the tree crown.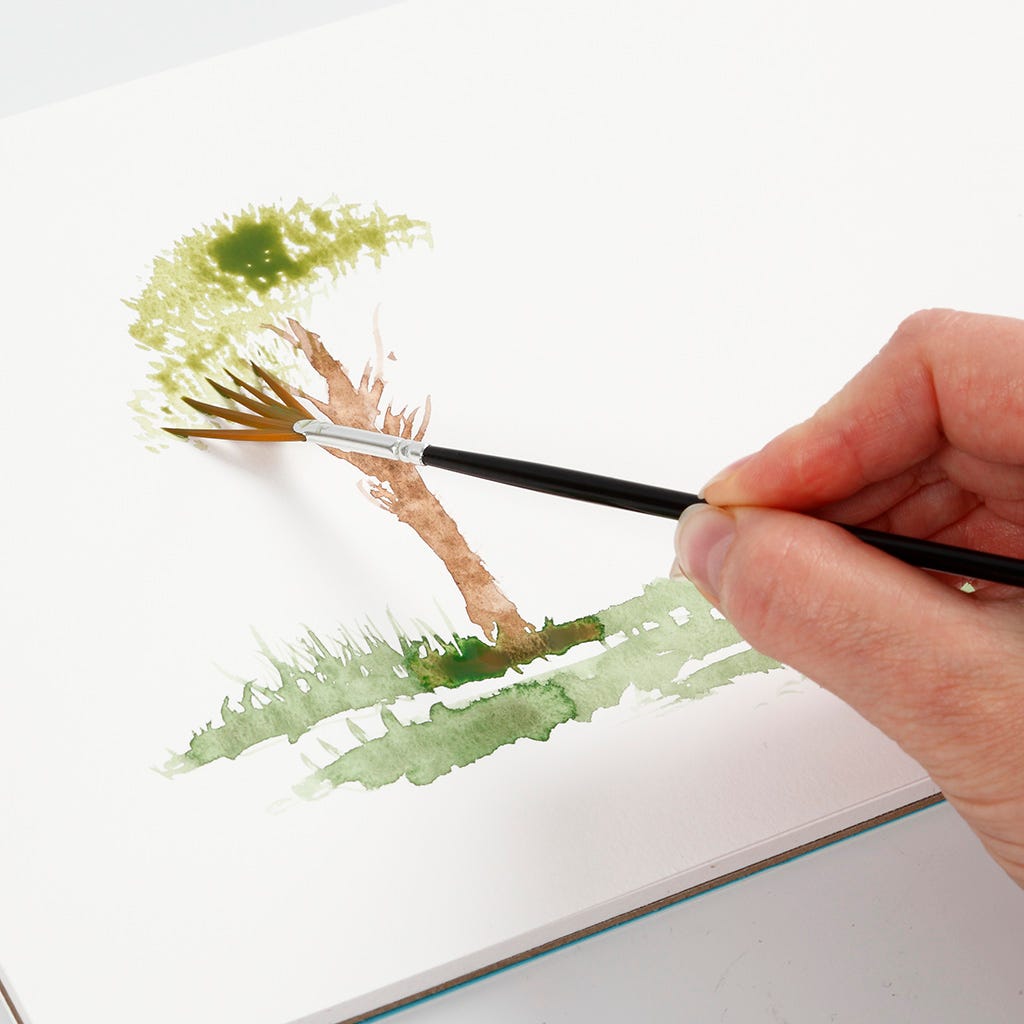 3
Tree crown: Paint the tree crown by dabbing the brush around the twigs. The bristles should lie along the paper so that you don't just dab with the tips of the bristles.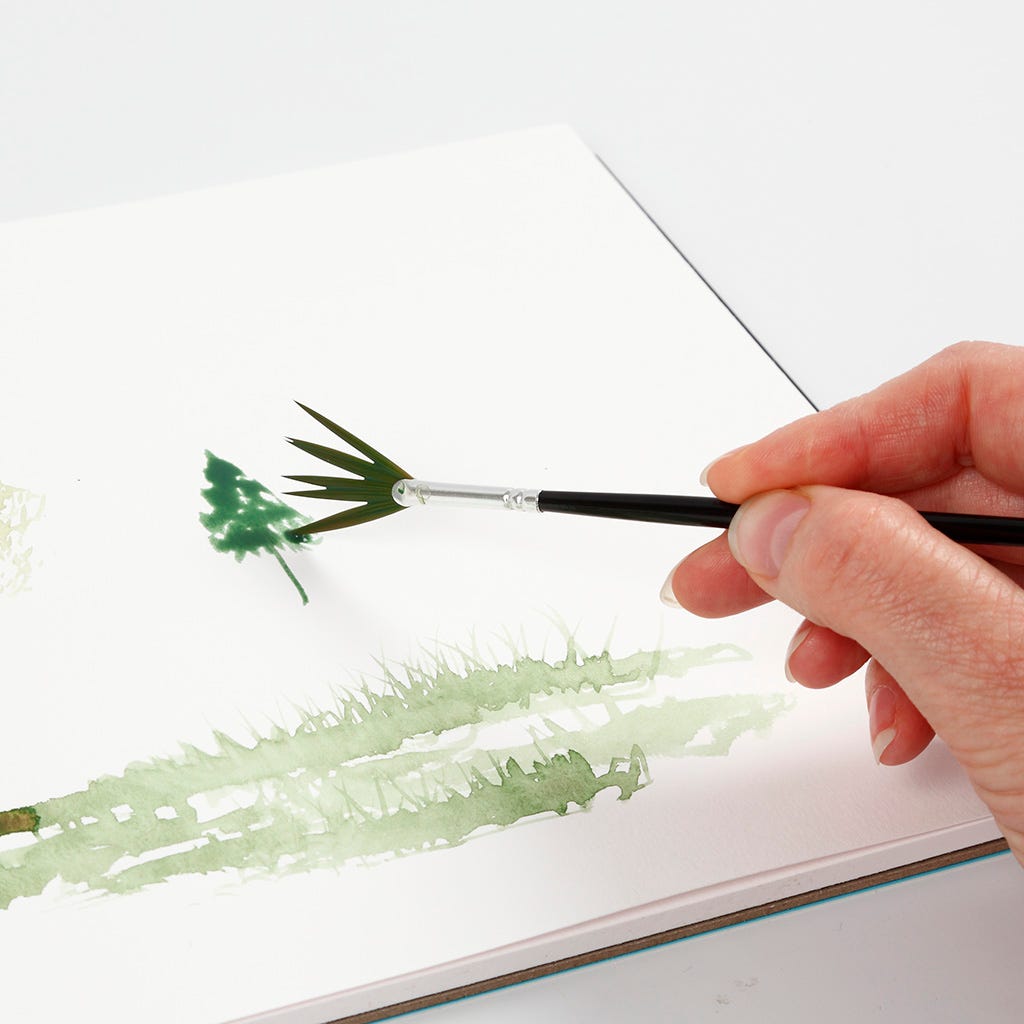 4
Fir: Use the outer bristles of the brush and paint the trunk with a single stroke. Make small zig-zag strokes from the top to the bottom whilst increasing the width as you are moving towards the bottom of the tree.