Hanging Christmas houses decorated with Sticky Base and glitter
Hanging Christmas houses decorated with Sticky Base and glitter
Paint these papier-mâché houses for hanging with Plus Color craft paint and leave to dry. Knead Sticky Base with artificial snow and attach onto the houses. Sticky Base works like a glue and may be mixed with different kinds of glitter. Here we have used glitter for a wintery look.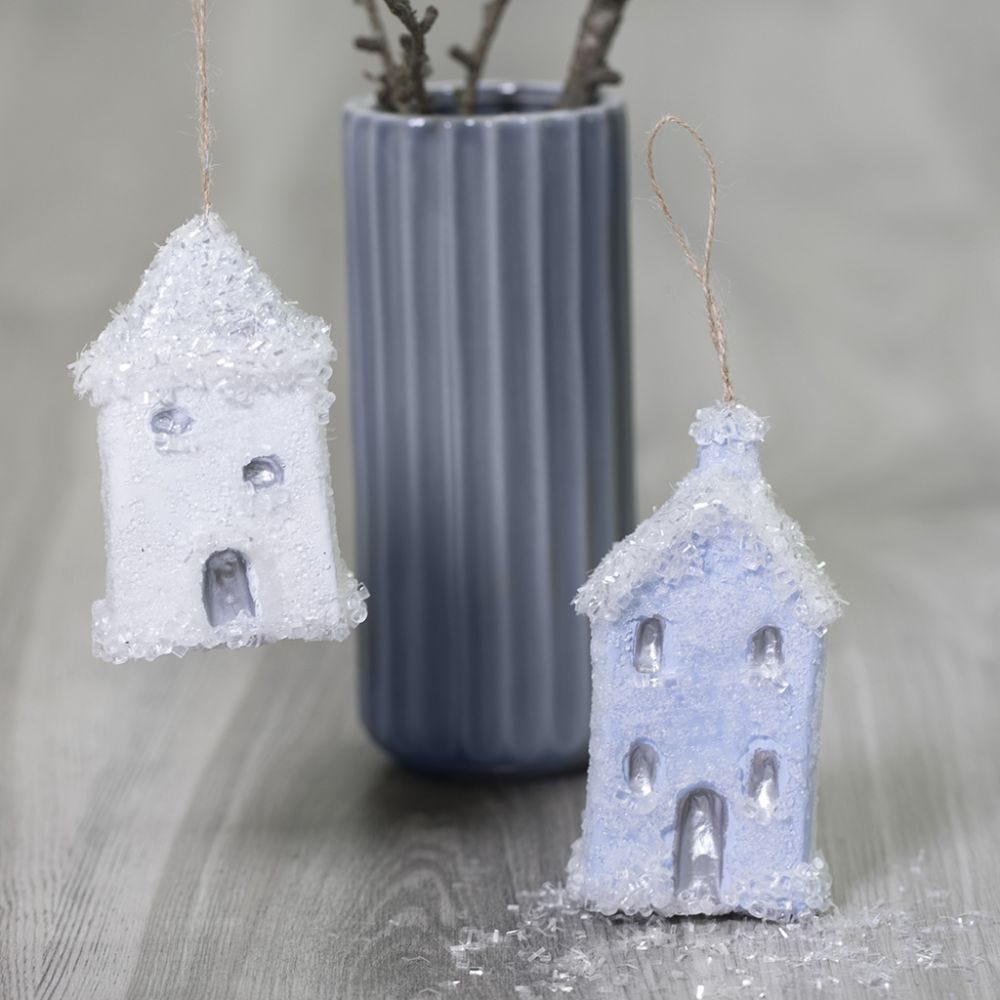 How to do it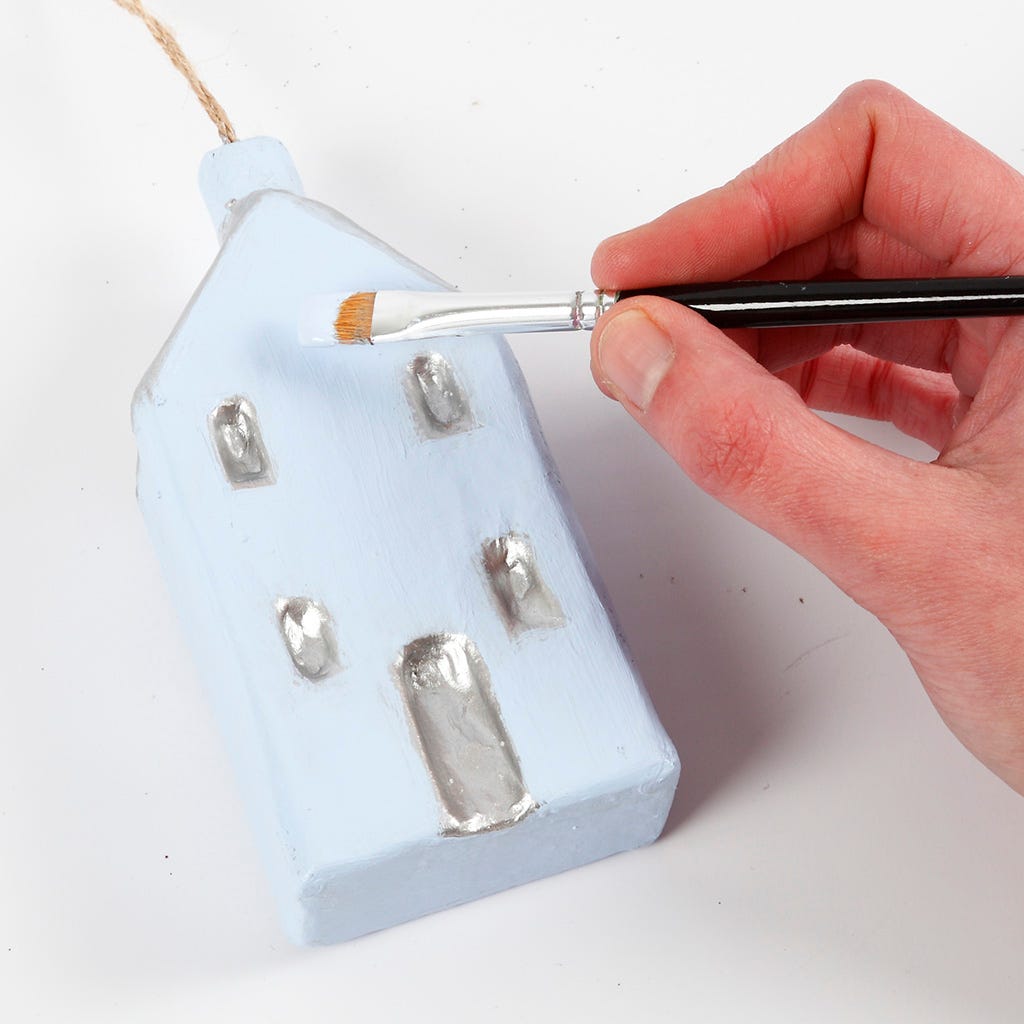 1
Paint the papier-mâché houses with Plus Color craft paint.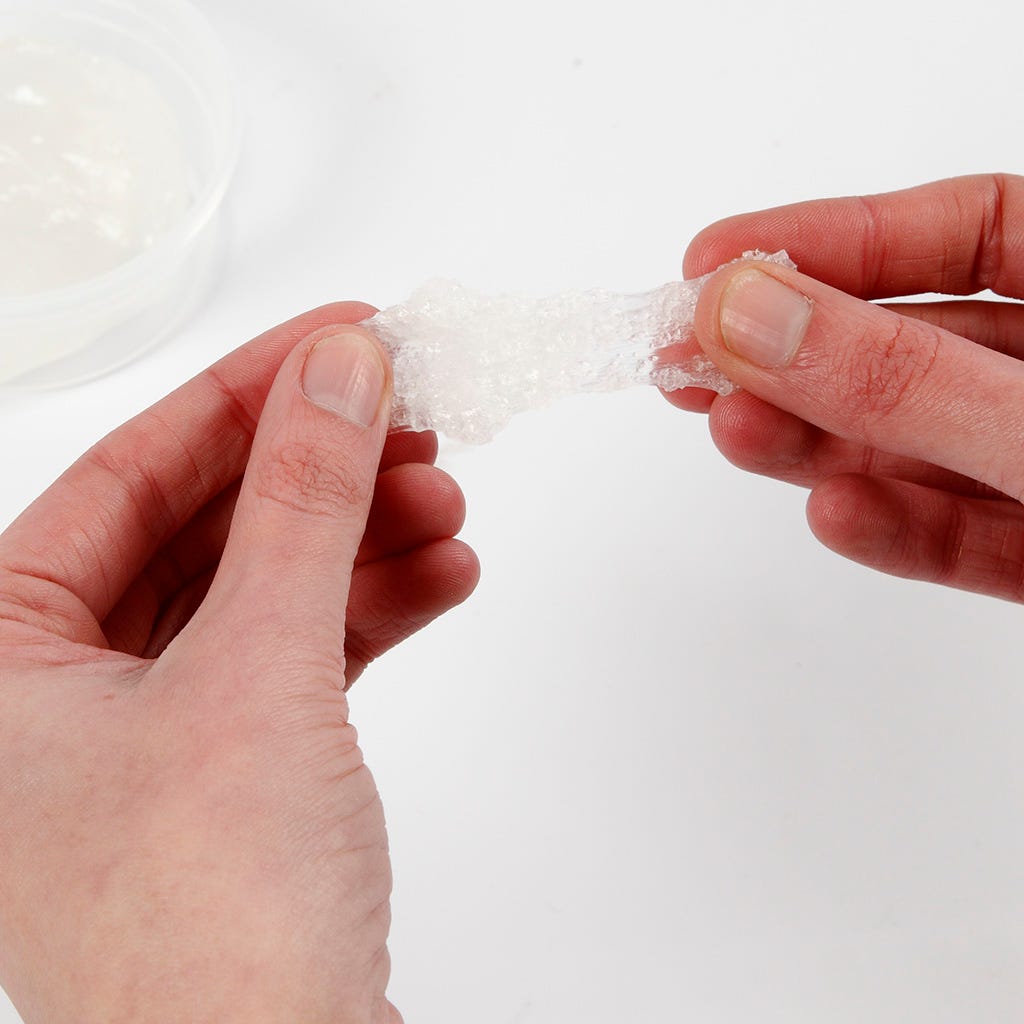 2
Push a blob of Sticky Base into fine glitter. Knead thoroughly.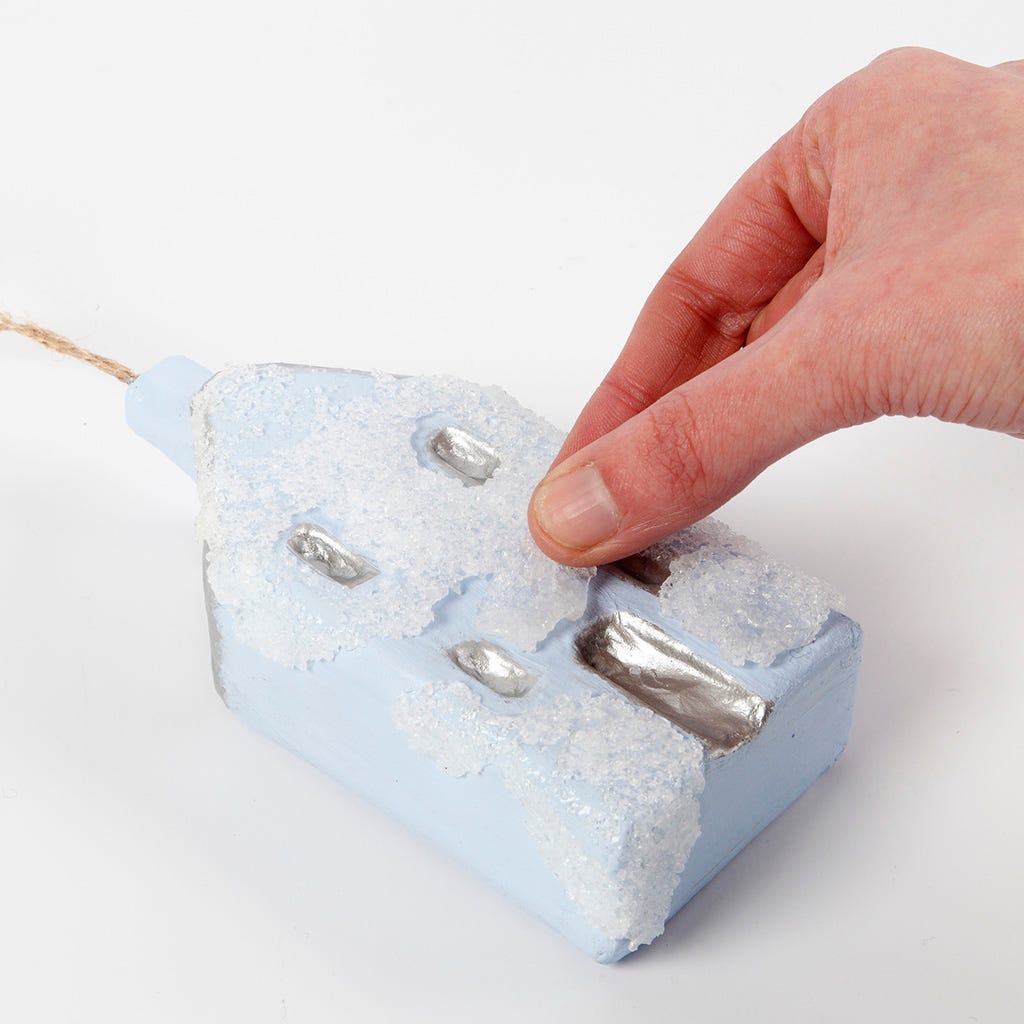 3
Push the Sticky Base mixture onto the house where you want to achieve a frosty look.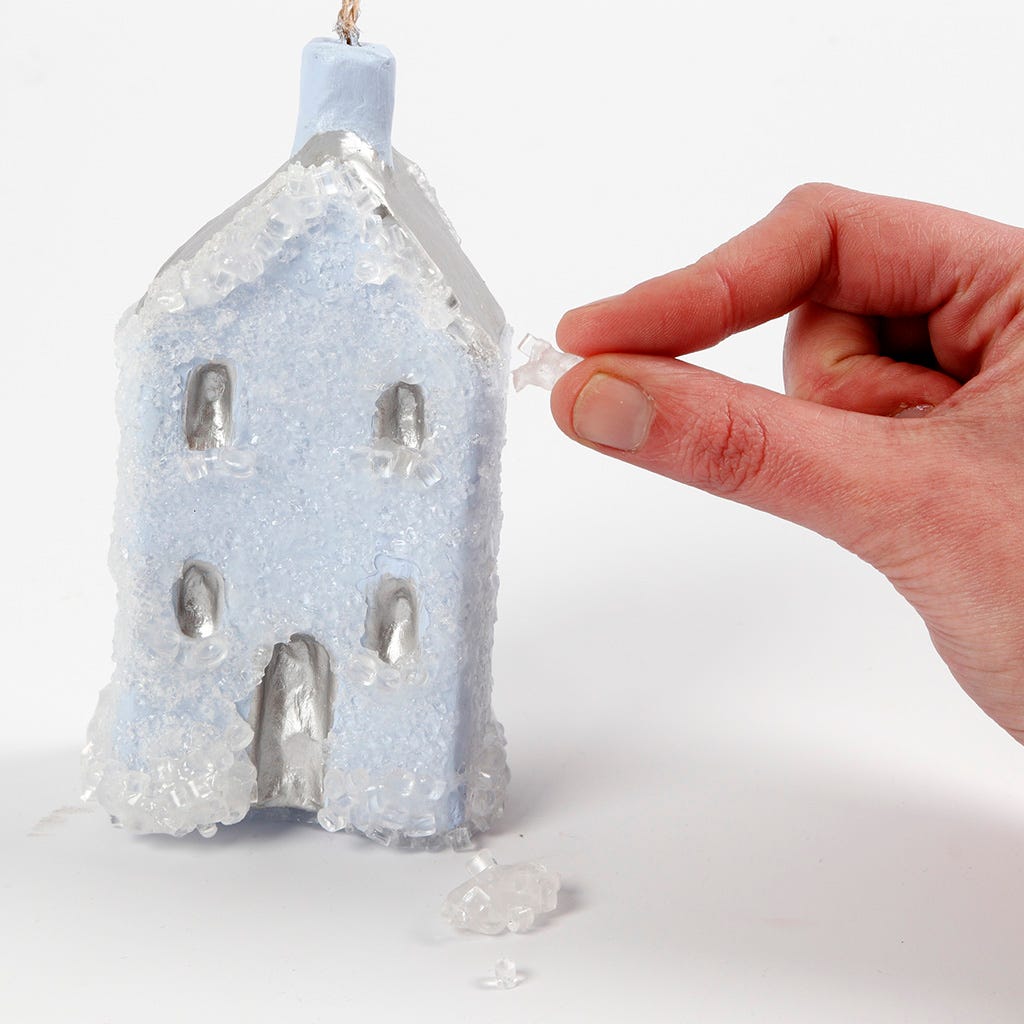 4
Mix Sticky Base with slightly coarser glitter and attach the mixture around the door, windows and the roof.
5
Mix glitter strips with Sticky Base and cover the entire roof with this mixture. A tip: you may attach the mixture so that it protrudes over the roof to create eaves covered in snow.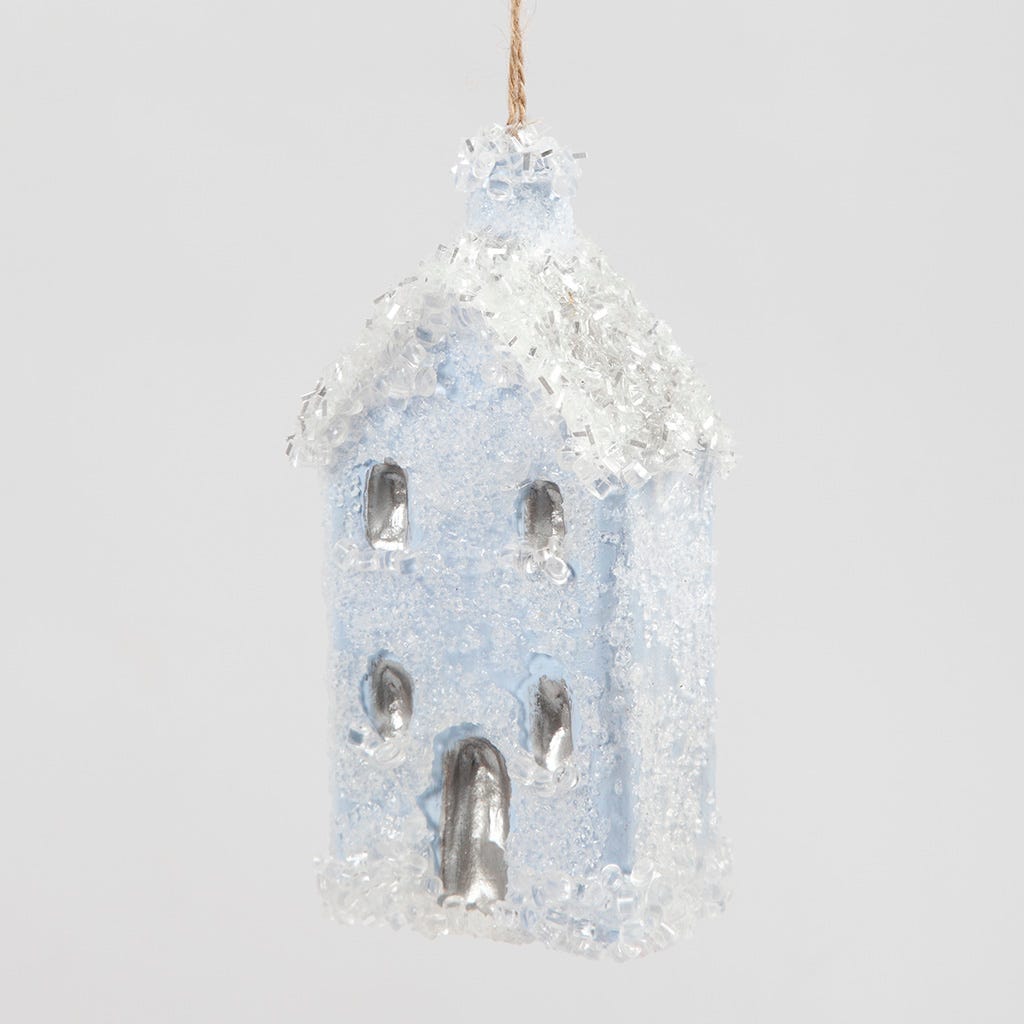 6
Here is the finished house covered with snow.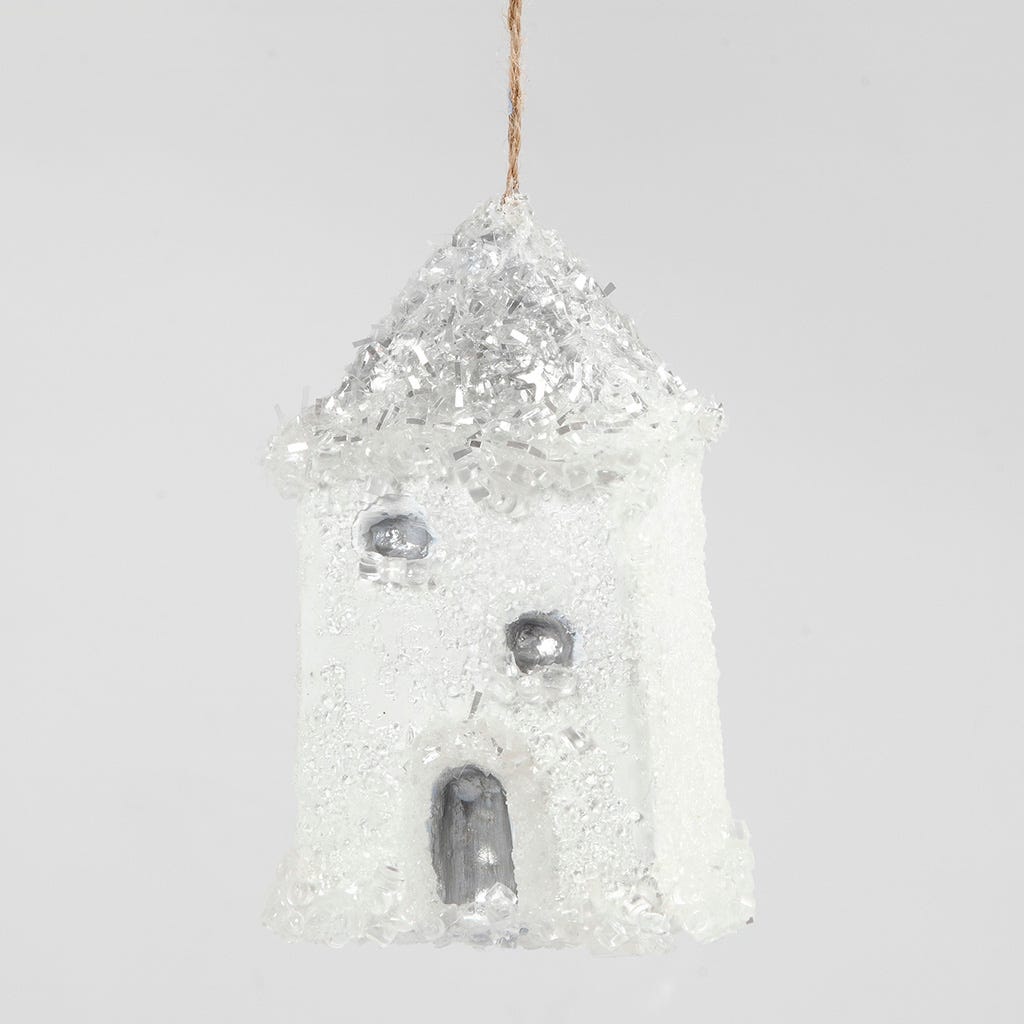 Copyright © 2013-present Creativ Company Ltd. All rights reserved | 2 Pine Court | Kembrey Park | Swindon | Wiltshire | SN2 8AD | 01793 616 068 | admin@cc-craft.co.uk