Glass Mosaic Fragments on Glass Plates
Glass Mosaic Fragments on Glass Plates
Children's spatial intelligence is enhanced by this creative project when working with their own spatial intelligence, creating designs from mosaic fragments in different shapes and colours, having to distinguish between design and background. Concentration is required when sorting and combining the small glass mosaic fragments.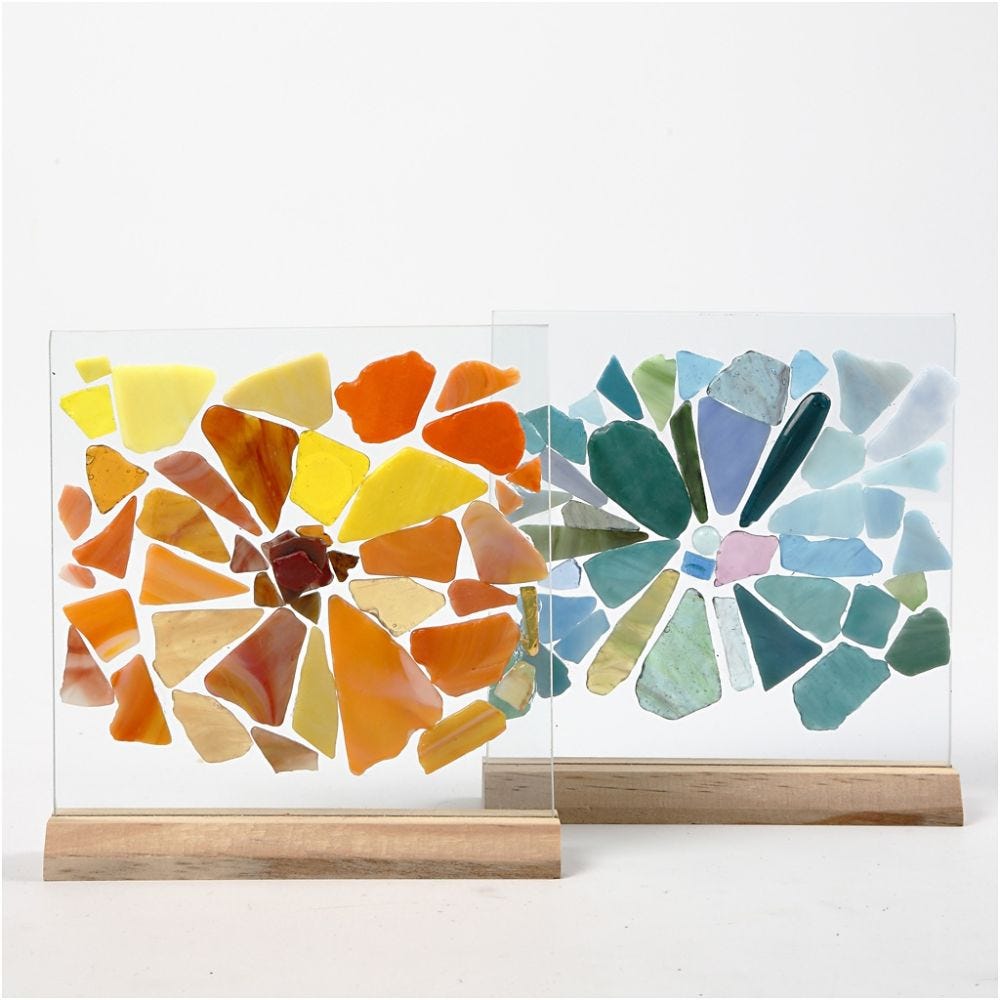 How to do it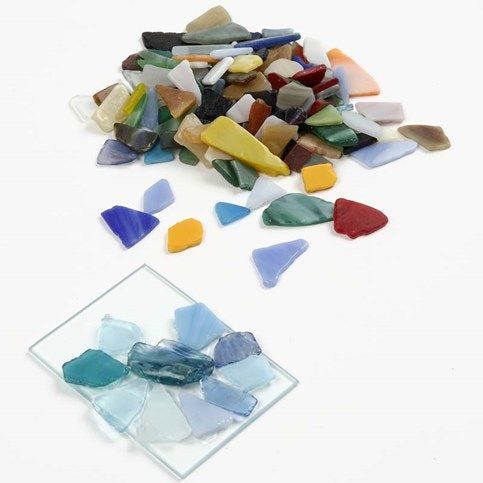 1
Plan your pattern, sort your colours and place the glass mosaic fragments loosely on the glass plate.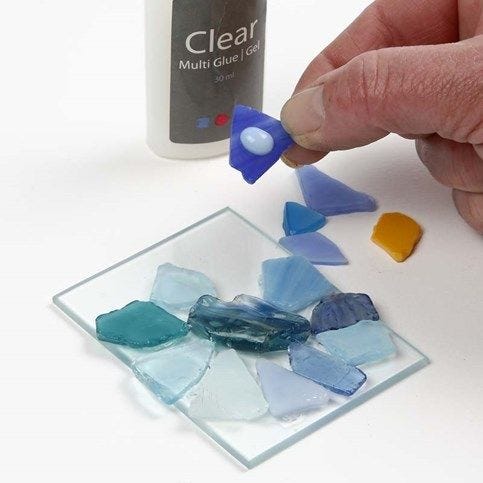 2
Use Clear Multi Glue gel and apply a small blob on the back of each glass mosaic fragment. Attach the entire pattern from mosaic fragments onto the glass plate and let it dry.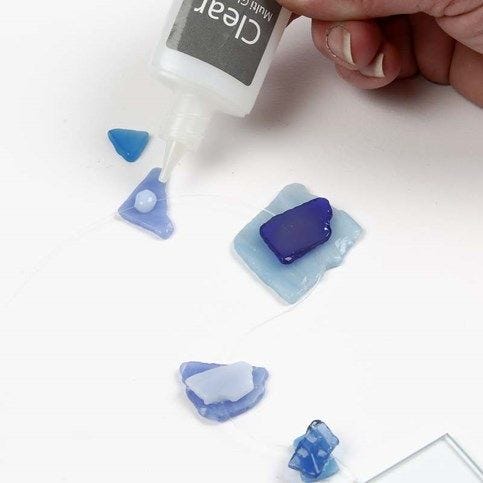 3
If the you wish to use the decorated glass plates for hanging, then cut a piece of nylon cord. Make a loop at one end, use mounting glue and attach two mosaic fragments on either side of the nylon cord.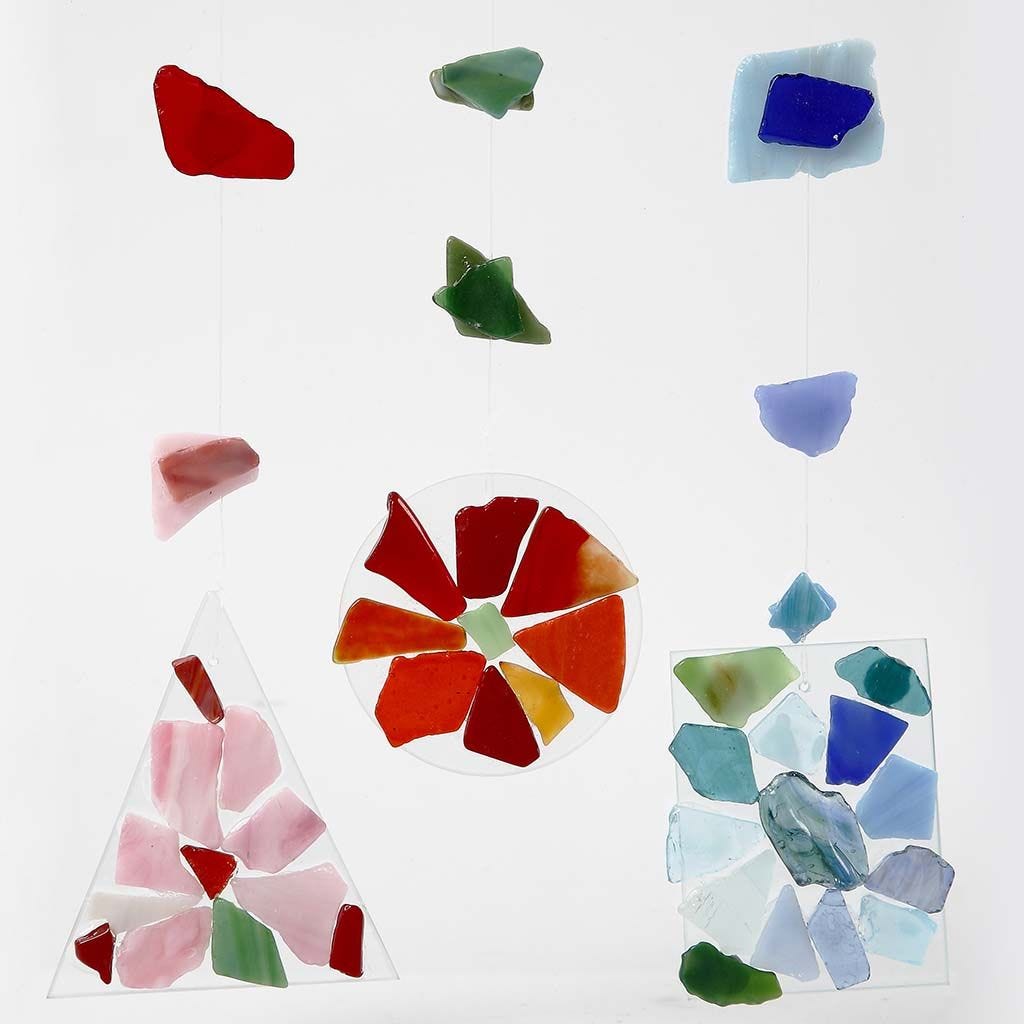 4
The length of the nylon cord should be equivalent to the hanging distance. Let it dry lying down. NB: It is important that mounting glue is used for the hanging decoration as this quality is highly effective.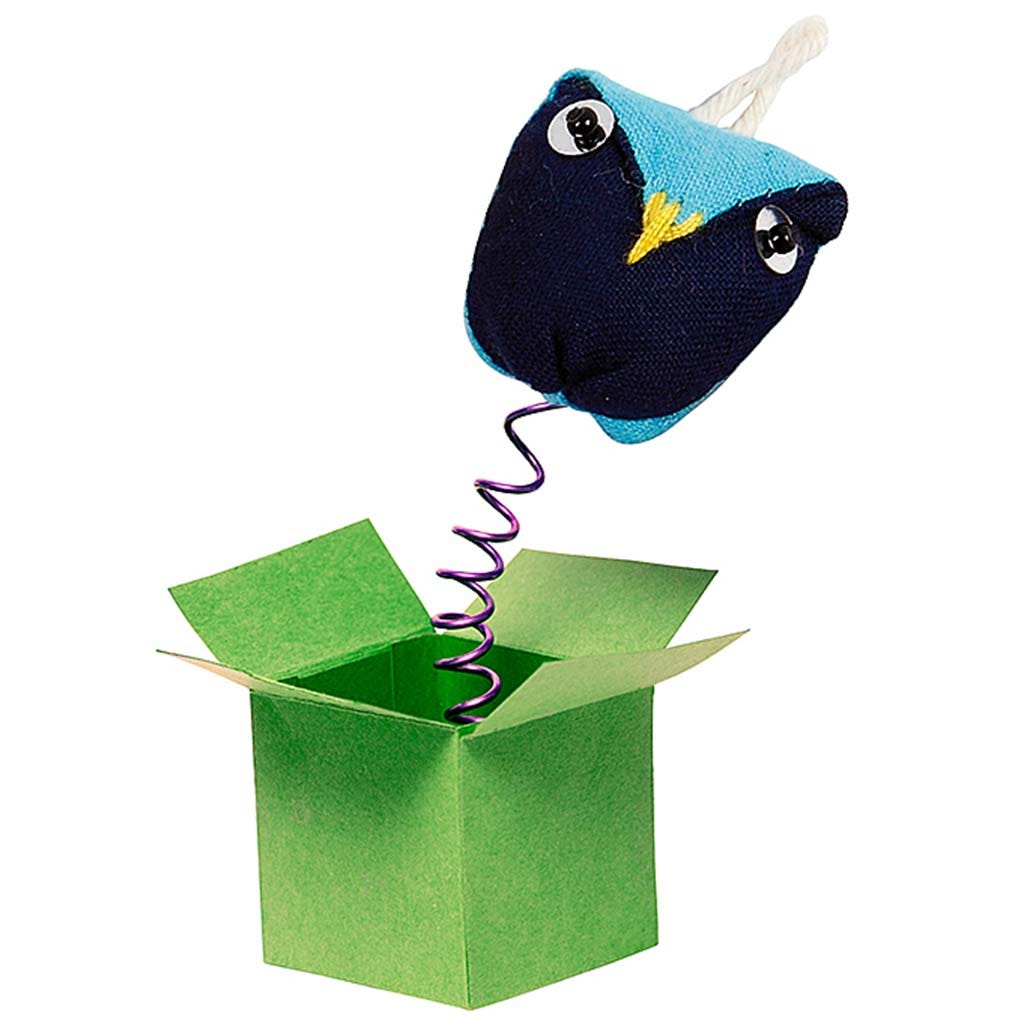 Image-wise
Spatial intelligence. Enhanced by activities in which children must use their abilities to perceive, recognise and express themselves within the spatial, real world.
Copyright © 2013-present Creativ Company Ltd. All rights reserved | 2 Pine Court | Kembrey Park | Swindon | Wiltshire | SN2 8AD | 01793 616 068 | admin@cc-craft.co.uk