Glass Lanterns decorated with Straw Silk Paper and 3D Liner
Glass Lanterns decorated with Straw Silk Paper and 3D Liner
These glass lanterns are covered with torn pieces of coloured straw silk paper attached with decoupage lacquer for glass and porcelain. The facial features are added afterwards using a black 3D Liner. How to do it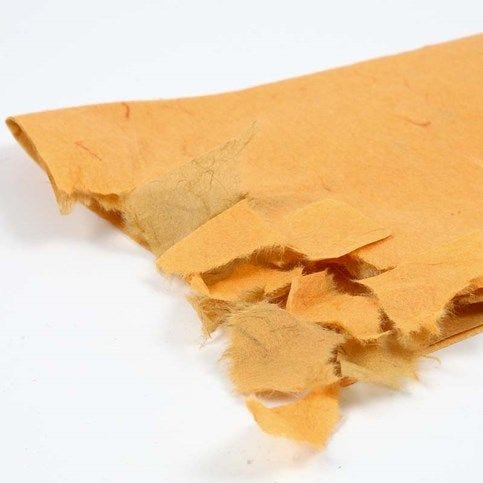 1.
Tear or cut straw silk paper into small pieces.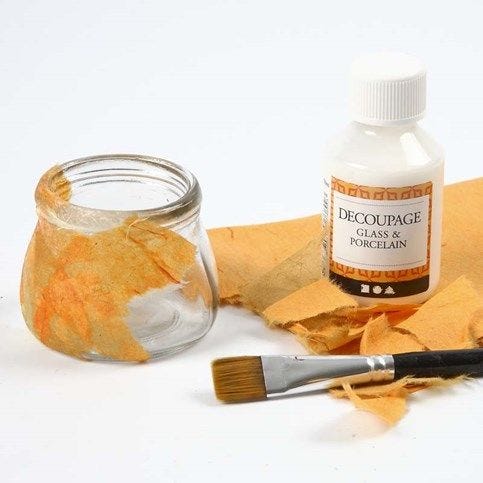 2.
Apply decoupage lacquer for glass and porcelain to the glass lantern. Then attach the straw silk paper, one piece at a time. When the entire glass lantern is decoupaged with straw silk paper, apply another coat of decoupage lacquer on top. Leave it to dry.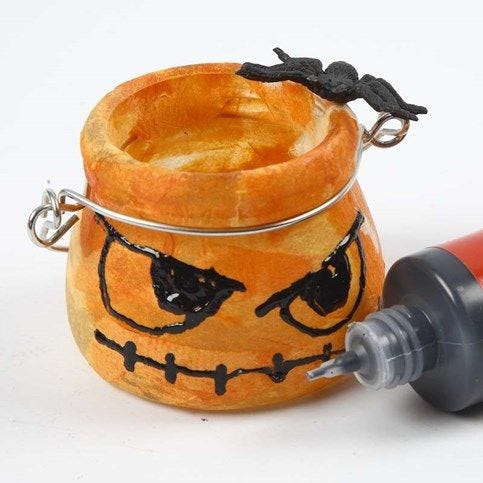 3.
Use a black 3D liner for drawing facial expressions. You may attach a spider onto the rim of the glass lantern using 3D liner.