Glass Baubles with Gold Spray on masked Areas
Glass Baubles with Gold Spray on masked Areas
Both of these baubles are decorated with spray paint which is sprayed onto masked areas made with stickers. How to do it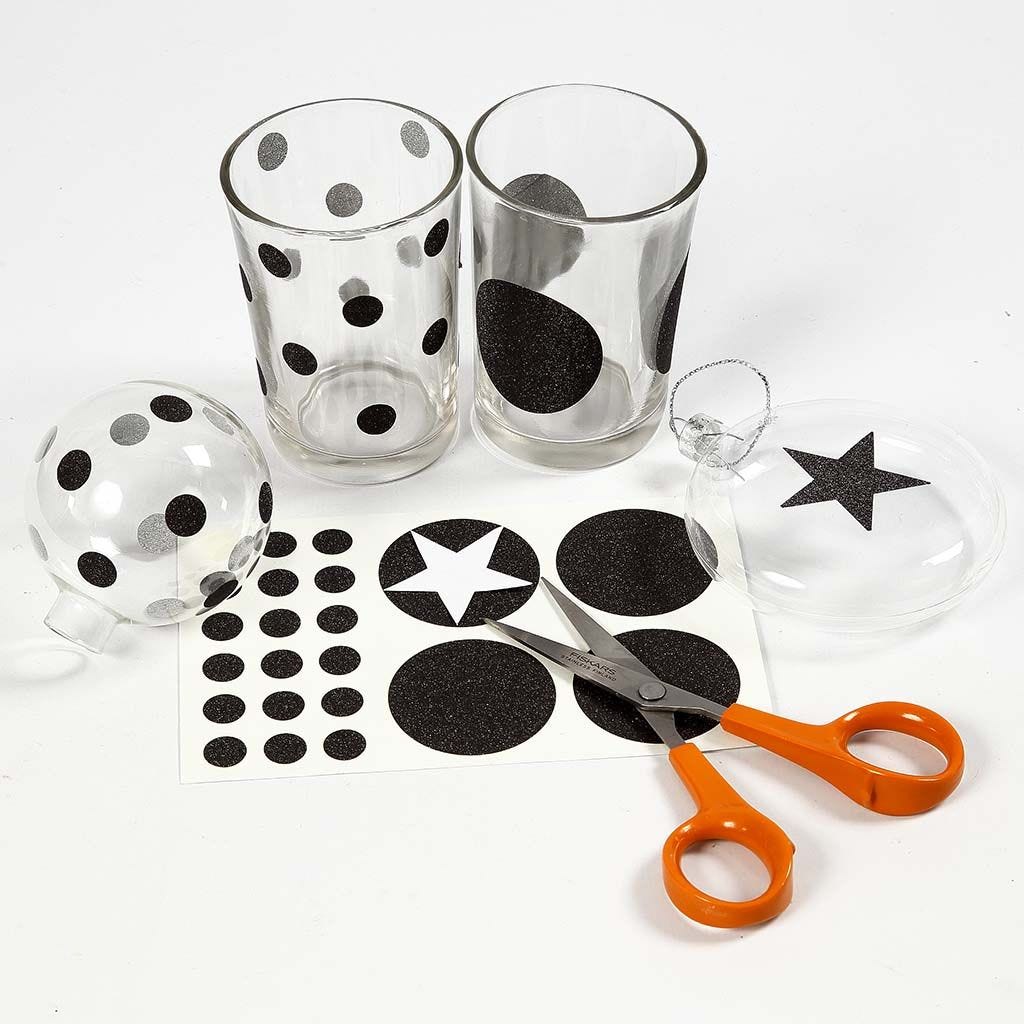 1
For masking areas, use self-adhesive stickers which are attached onto the glass bauble (remove the collar beforehand) or the candle holder. Press the stickers on firmly. NB: If you want a star, use the template which is available as a separate PDF-file for this idea. Copy onto double-sided foil tape and cut out.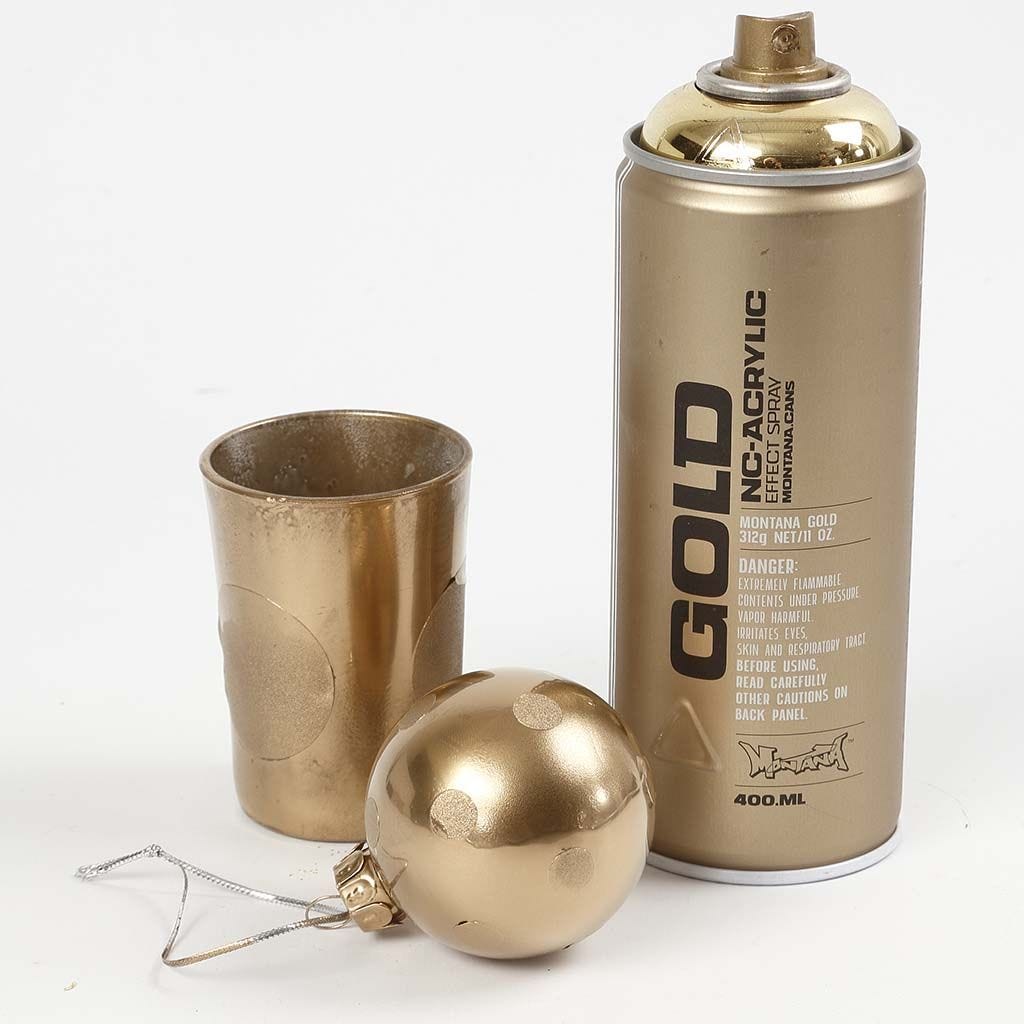 2
Spray the spray paint on in a thin coat twice. Follow the instructions on the spray paint can regarding drying time.
3
Use a pointed object – for example a needle – for carefully removing all stickers.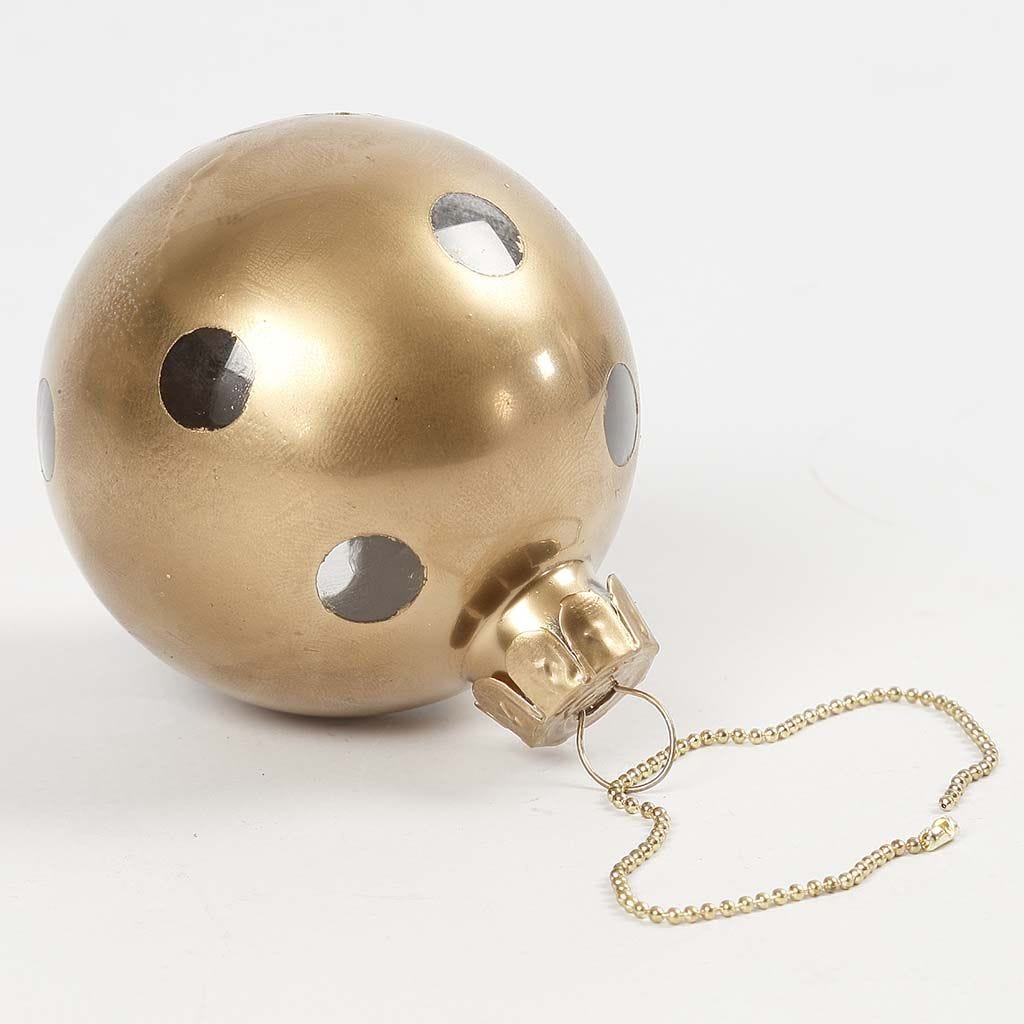 4
Reattach the metal collar onto the bauble and attach a piece of bead chain with a matching fastener.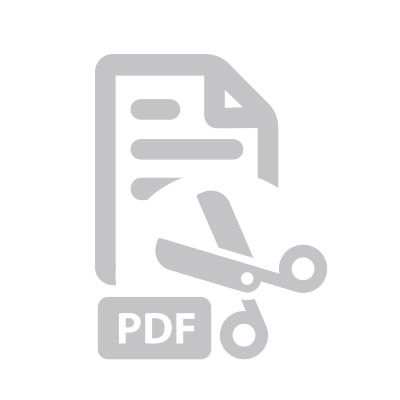 Attached file:
Download
Copyright © 2013-present Creativ Company Ltd. All rights reserved | 2 Pine Court | Kembrey Park | Swindon | Wiltshire | SN2 8AD | 01793 616 068 | admin@cc-craft.co.uk