Fairy Garden – a miniature Garden
Fairy Garden – a miniature Garden
This miniature garden for fairies is built from different sized red terracotta flower pots. Some of the pots are broken to create extra character to the look. All pots are filled with soil and planted. Miniature garden tools and small houses add extra decoration.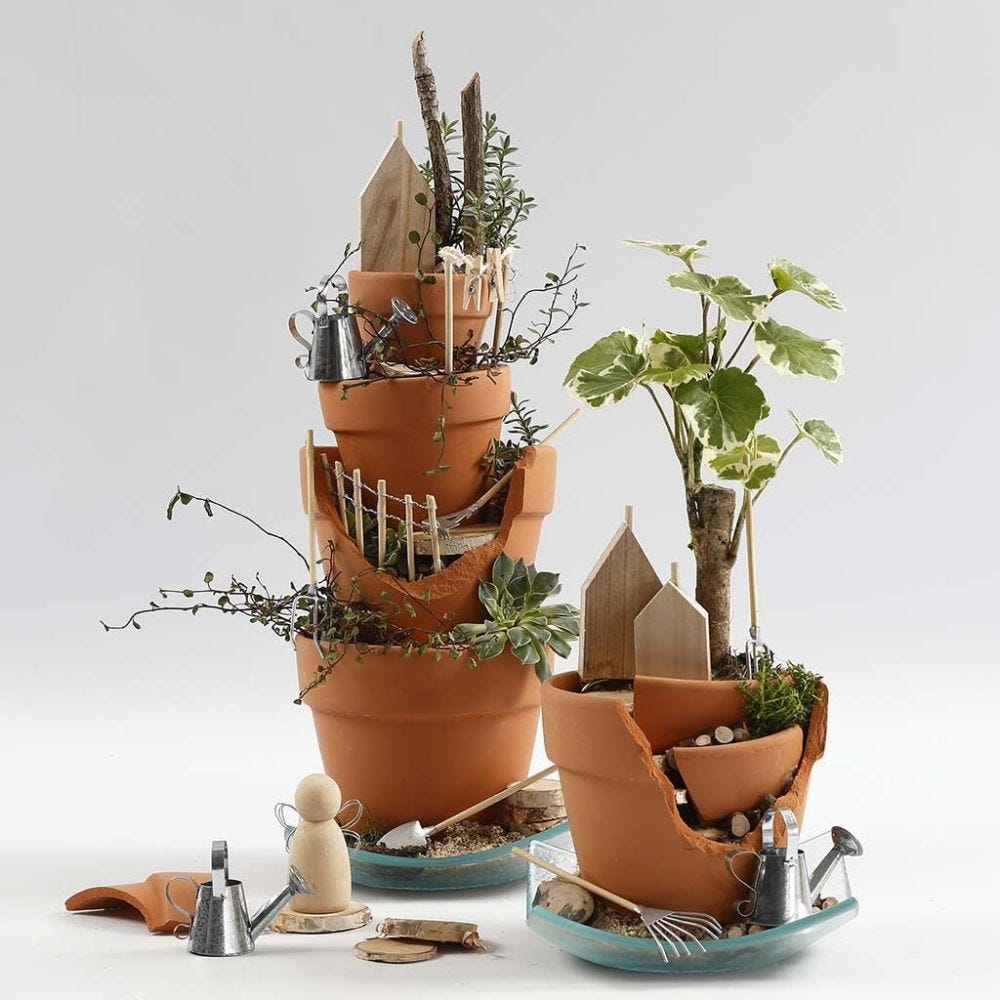 How to do it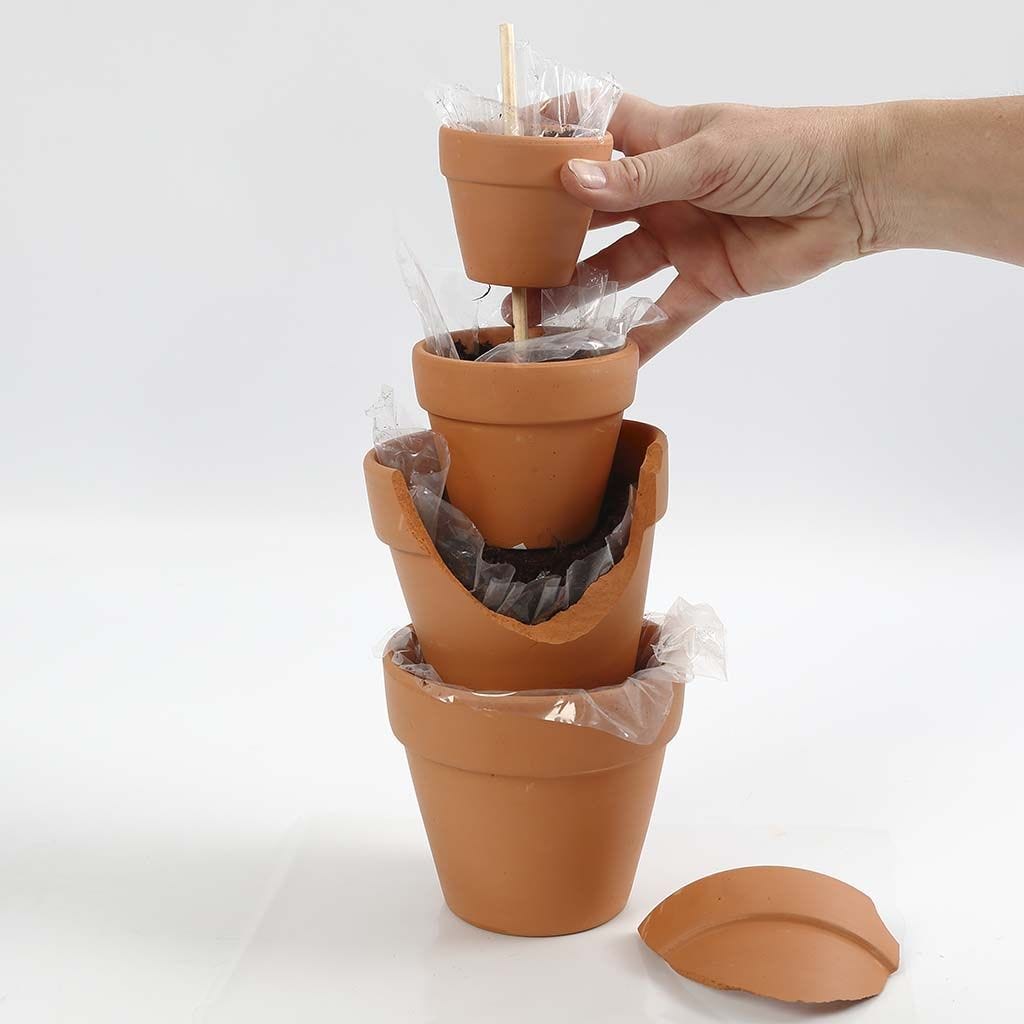 1
Break one of the red terracotta flower pots and line each pot with plastic. Add soil and now stack all the pots. Insert a flower stick through the stack for stability. Plant the pots according to your taste.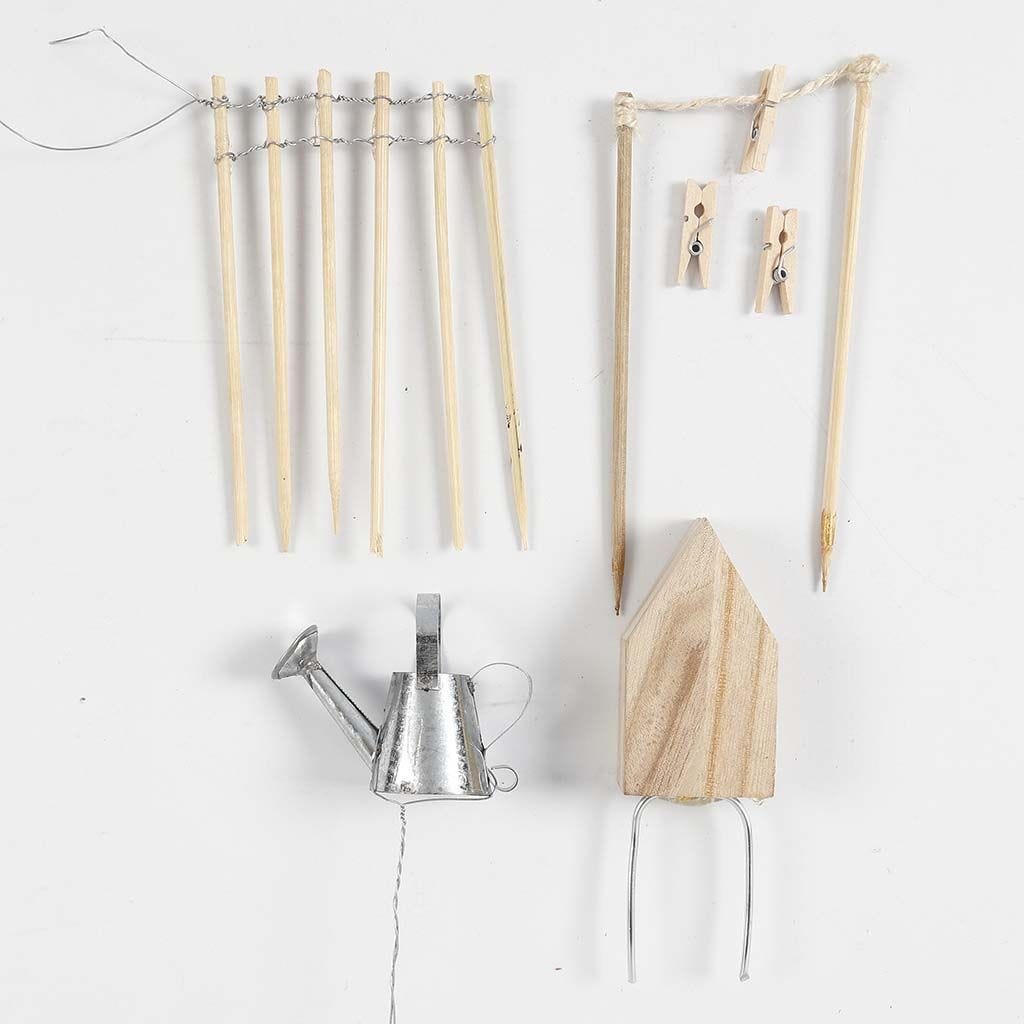 2
Place the miniature tools here and there. You may glue them in place or tie them on with florist wire. You may build a clothes line and a picket fence from shortened flower sticks. Assemble the fence with florist wire. See the photo.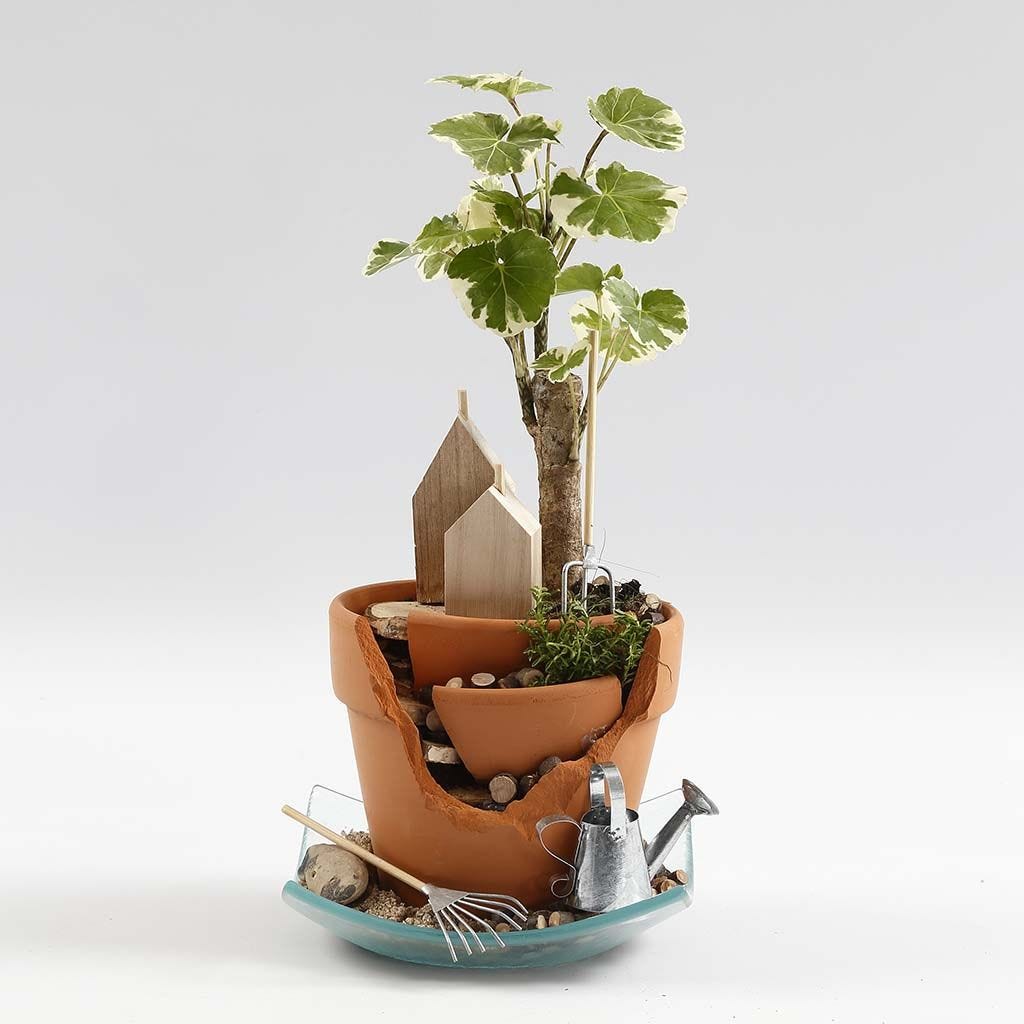 Another example
You may make the garden in just one pot rather than a stack of pots. Regardless of your choice, a saucer is recommended. This lets you water the plants and protects the surface from damage.
Copyright © 2013-present Creativ Company Ltd. All rights reserved | 2 Pine Court | Kembrey Park | Swindon | Wiltshire | SN2 8AD | 01793 616 068 | admin@cc-craft.co.uk