Face Paint – Flowers made with water-based Face Paint
Face Paint – Flowers made with water-based Face Paint
These flowers are painted on the face using water-based face paint. First a base colour is dabbed on the face using a sponge. Use a brush for painting detailed flowers on top of the base colour.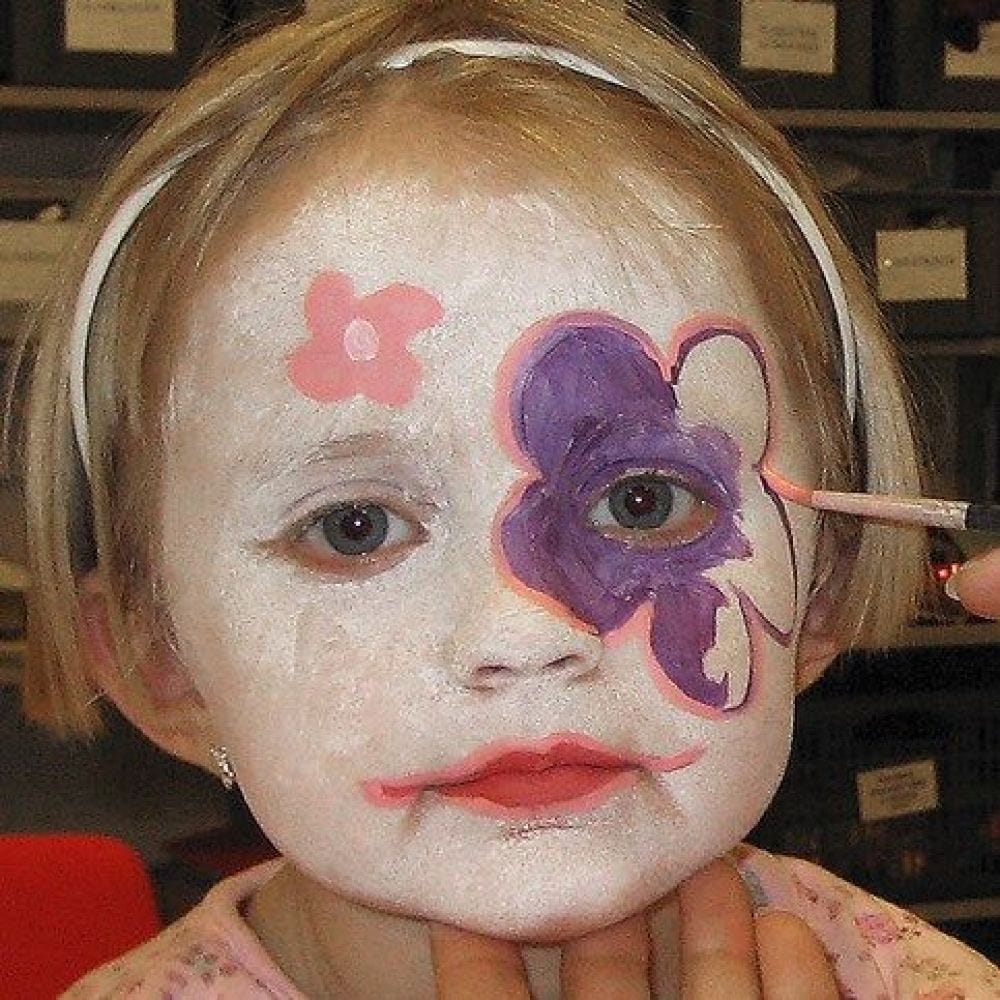 How to do it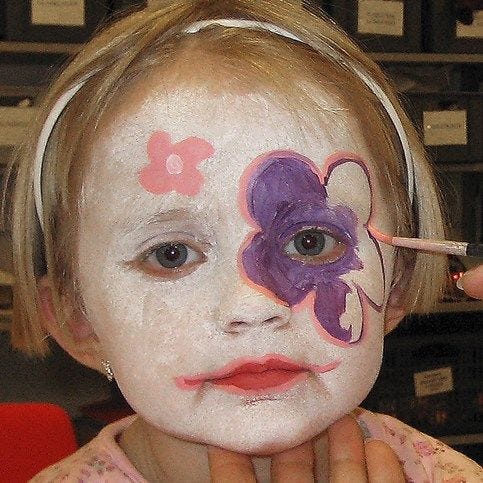 1.
Apply moisturising make-up base to the face. This is a special cream that moisturizes and protects the skin when using theatrical make-up. This foundation cream also makes it easier to remove the make-up at the end
2.
Moisten the sponge with water and dab a base colour onto the entire face.
3.
Use a brush and paint different coloured flowers in different places all over the face.
4.
The water-based make-up is easy to remove with the Cleansing Lotion.