Experience Nature and make a nature book
Experience Nature and make a nature book
Make a nature book when exploring outside. A nature book is a small book where you gather all your experiences from outside. Bring a magnifying glass and the nature book to the woods, to the beach or into the garden. You can draw insects and flowers that you come across, press flowers that you would like to keep and write or draw what you have experienced. This case contains everything you need.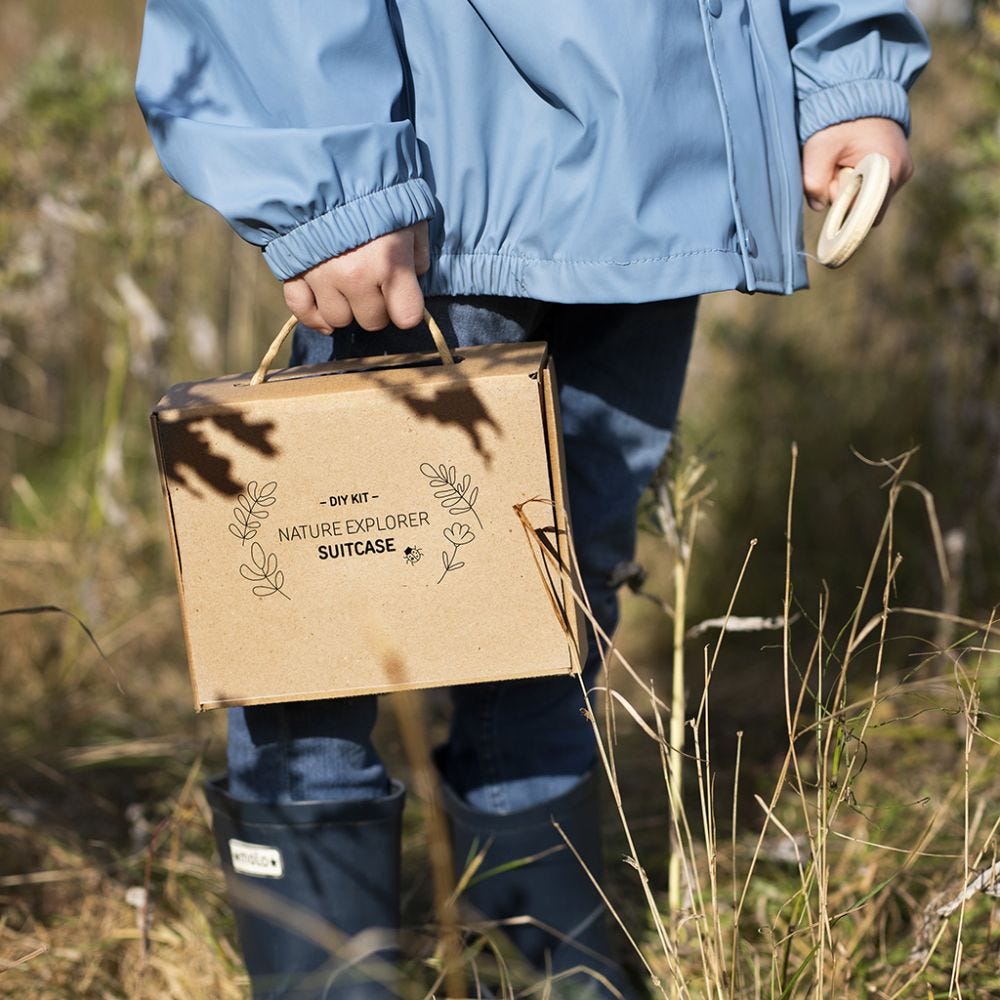 How to do it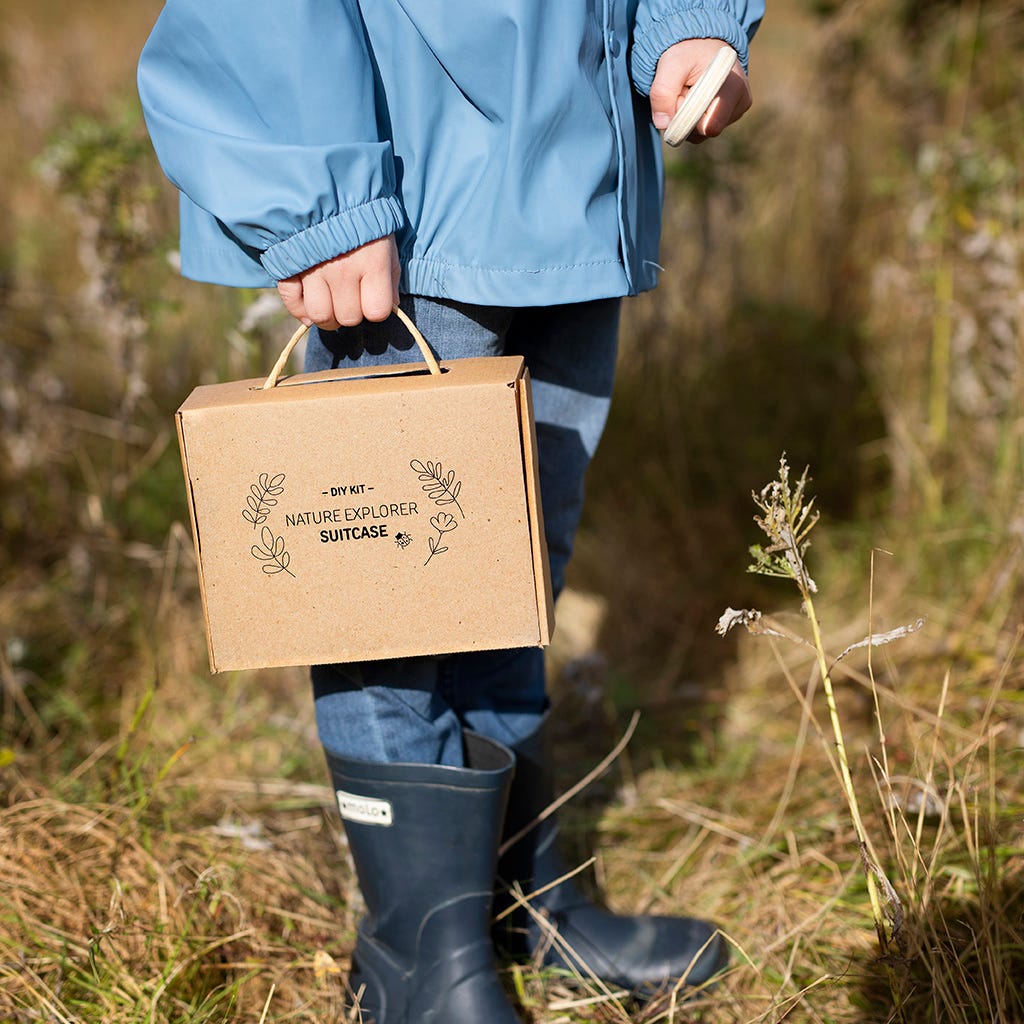 1
Go for a walk outside with the case.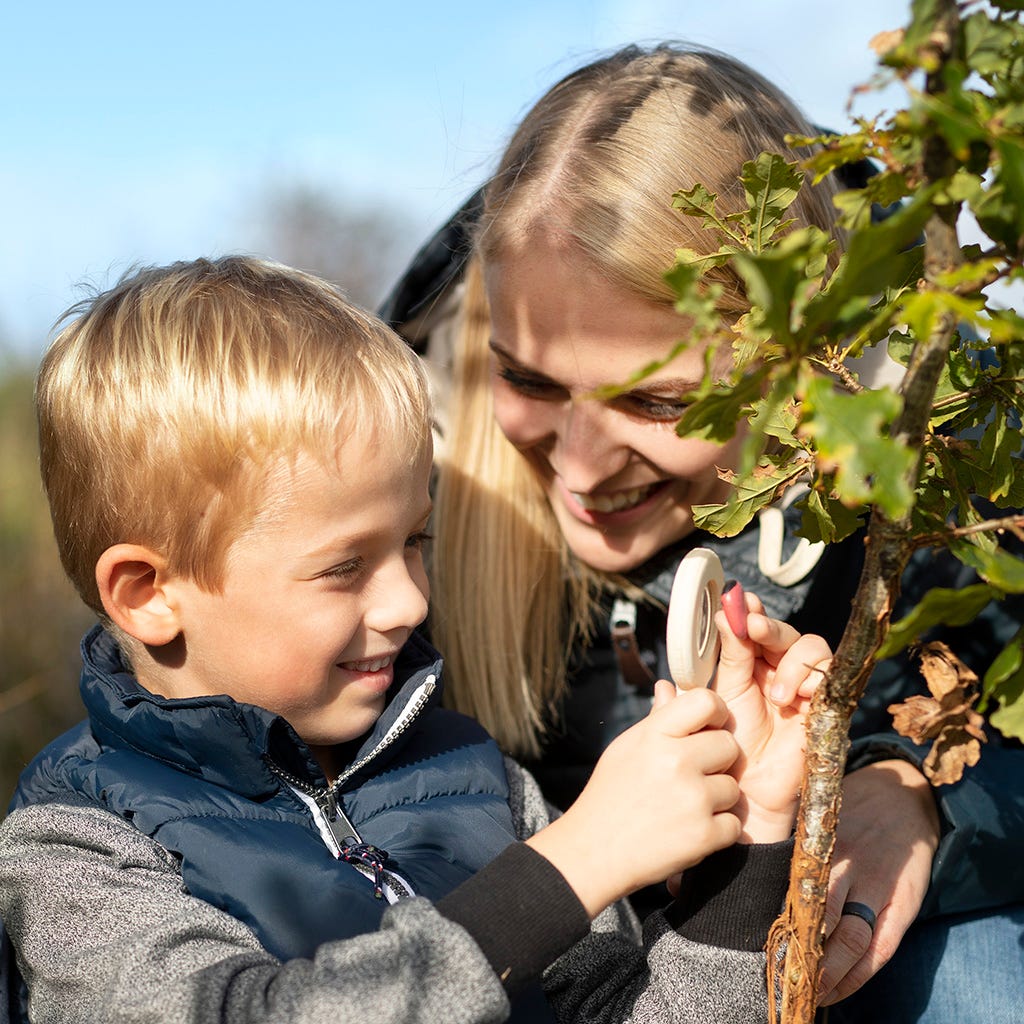 2
Get out the magnifying glass and explore Nature up close.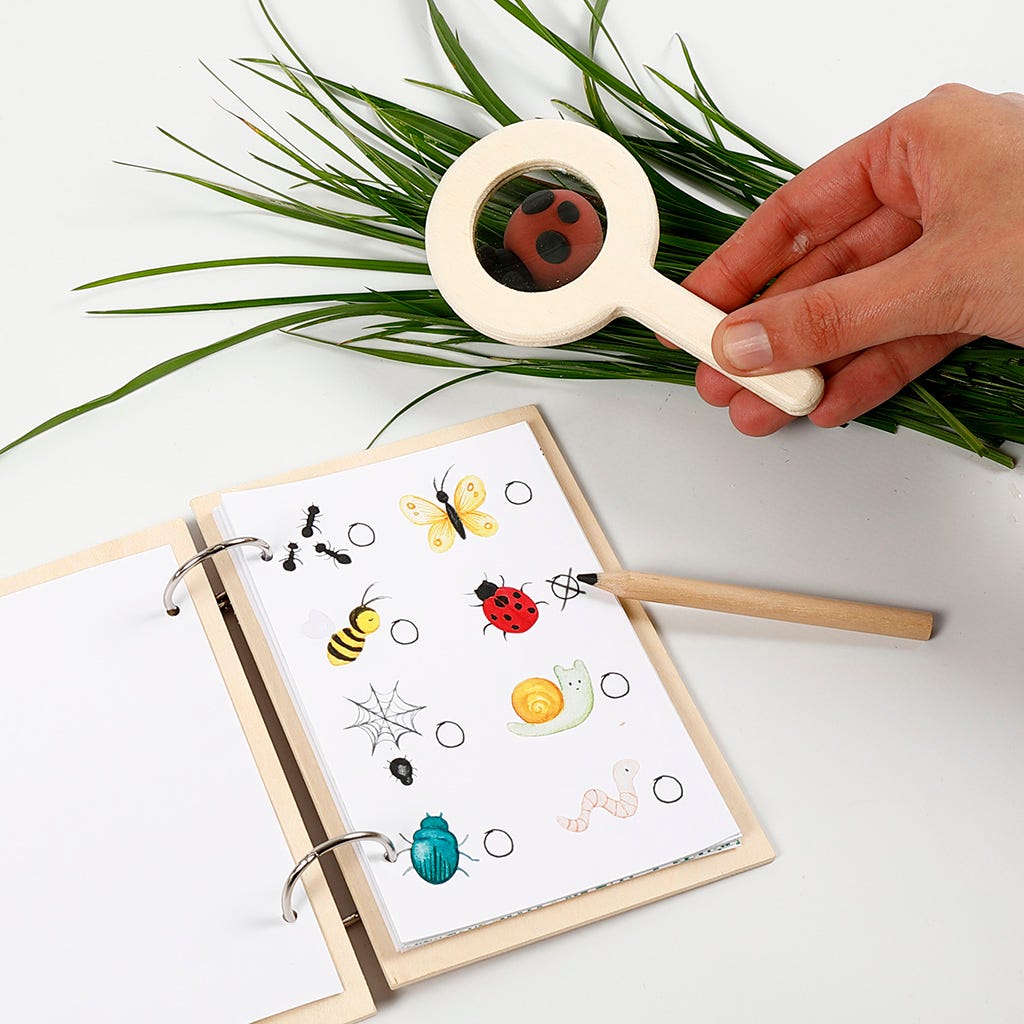 3
Use the pages with the illustrations to tick off what you see. Pages ready for being ticked off are supplied with the case. You may make a list by drawing items that you want to find and draw a small circle next to each drawing so that you can tick these off once you have found them.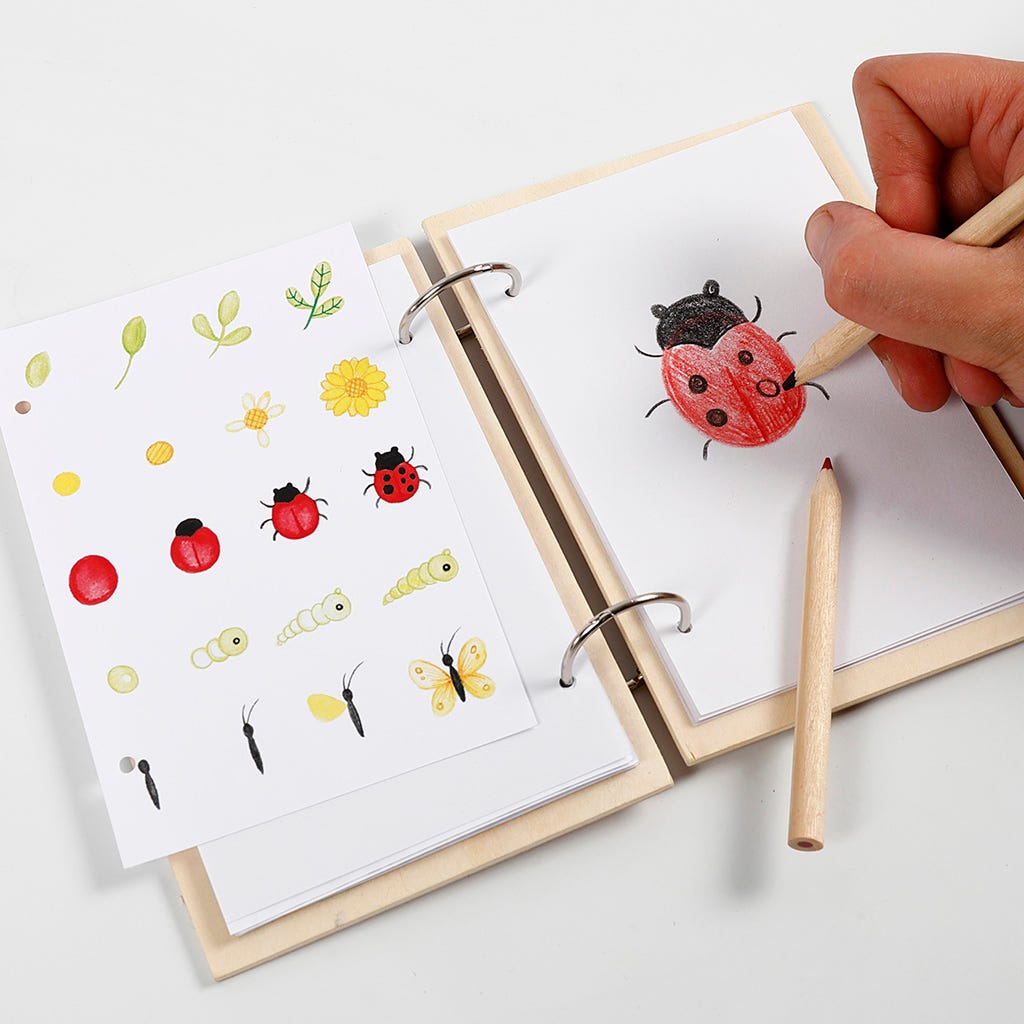 4
Draw what you see, for example, insects, flowers, a leaf, a seashell or other items. Nature offers lots of beautiful items. The case also includes pages for the nature book and teaching you – step by step – how to draw insects and flowers.
5
Save the flowers that you find by pressing them. Place the flowers inside the book and fasten the supplied elastic bands around the book. In order for the flowers to dry completely, they must be between the pages in the book for approx. 14 days. The drying time depends on the type of flower, leaf or stalk it is. Why not try it out?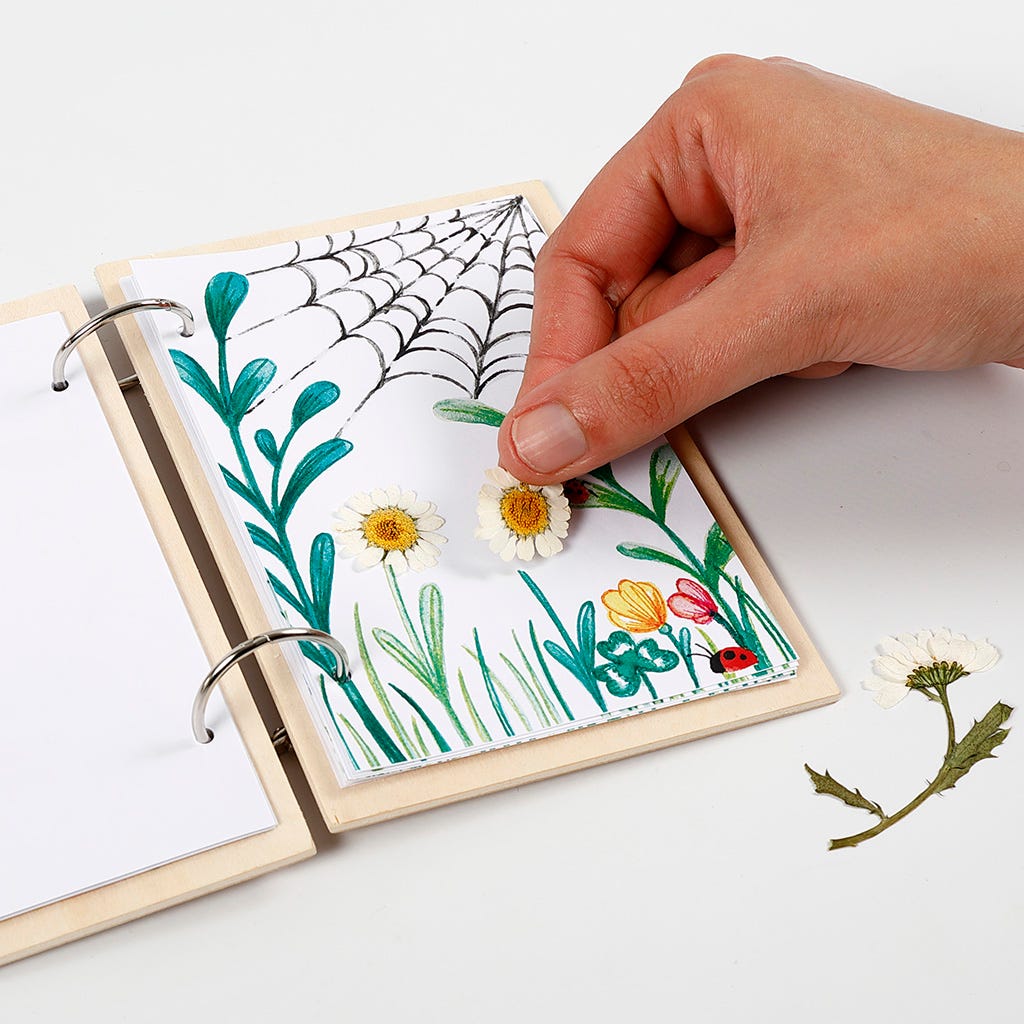 6
Decorate the pre-printed pages supplied with the case. Details are missing on some pages in order to finish the picture. You may decorate with the pressed flowers.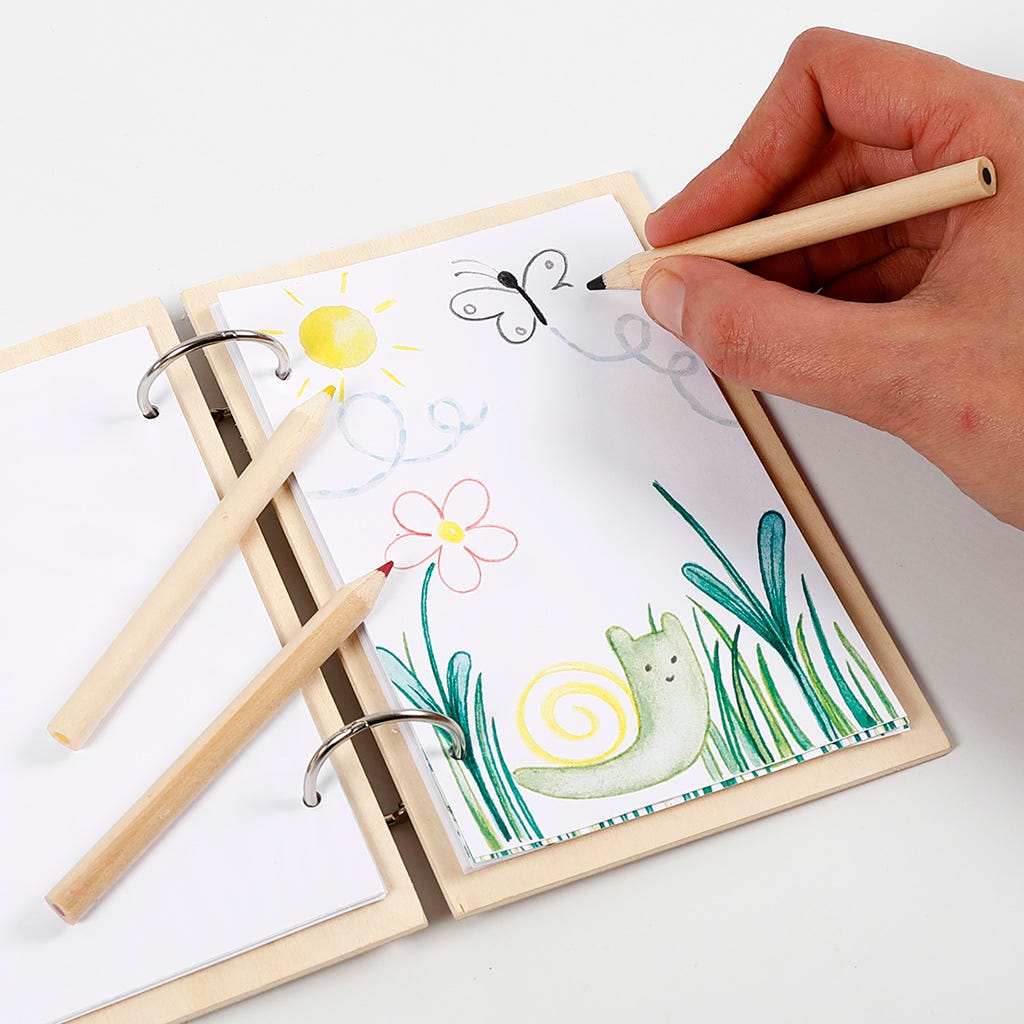 7
Finish the other pages adding the missing details. You may use the supplied colouring pencils.
Copyright © 2013-present Creativ Company Ltd. All rights reserved | 2 Pine Court | Kembrey Park | Swindon | Wiltshire | SN2 8AD | 01793 616 068 | admin@cc-craft.co.uk