Embroidery Shapes decorated with Markers and embroidered with Embroidery Floss
Embroidery Shapes decorated with Markers and embroidered with Embroidery Floss
These small punched-out embroidery shapes with punched-out holes are ideal for a child's first embroidery. Colour in the embroidery card with markers prior to embroidering with, for example, cross stitches, tacking stitches or buttonhole stitches using cotton yarn or embroidery floss.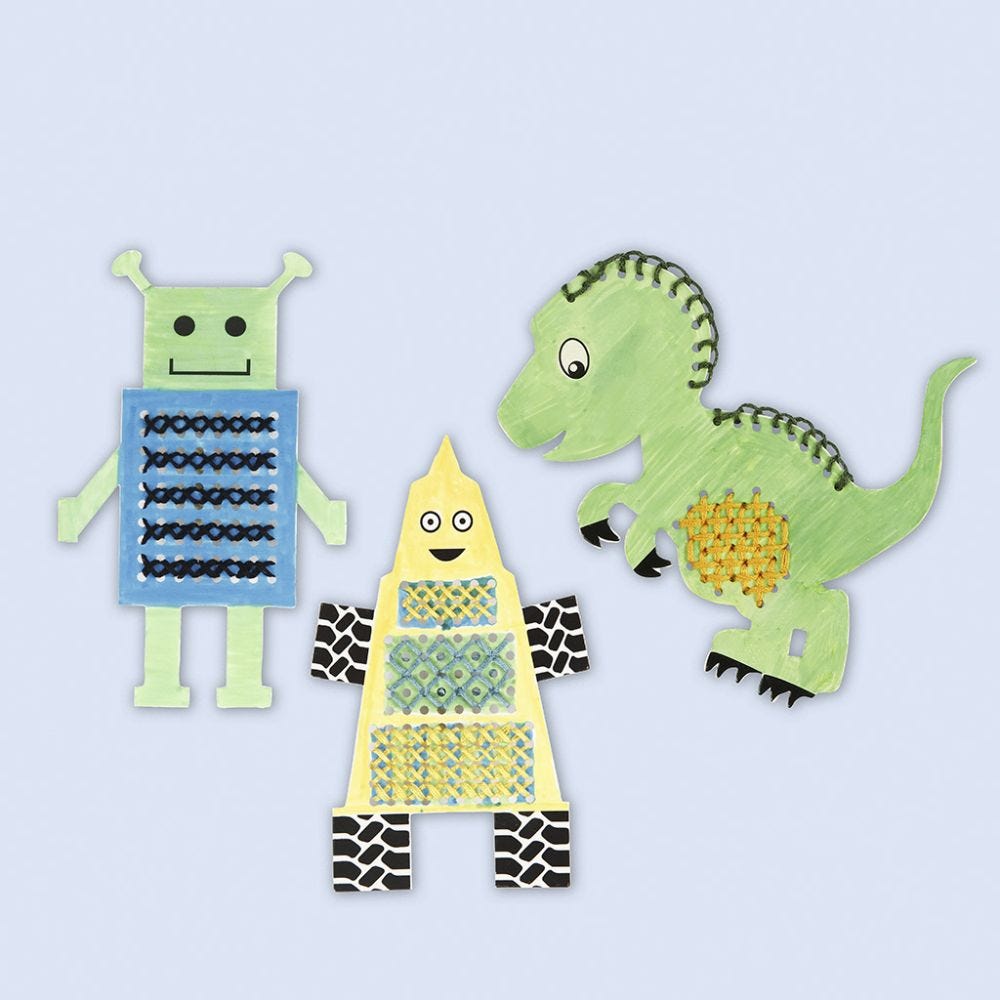 How to do it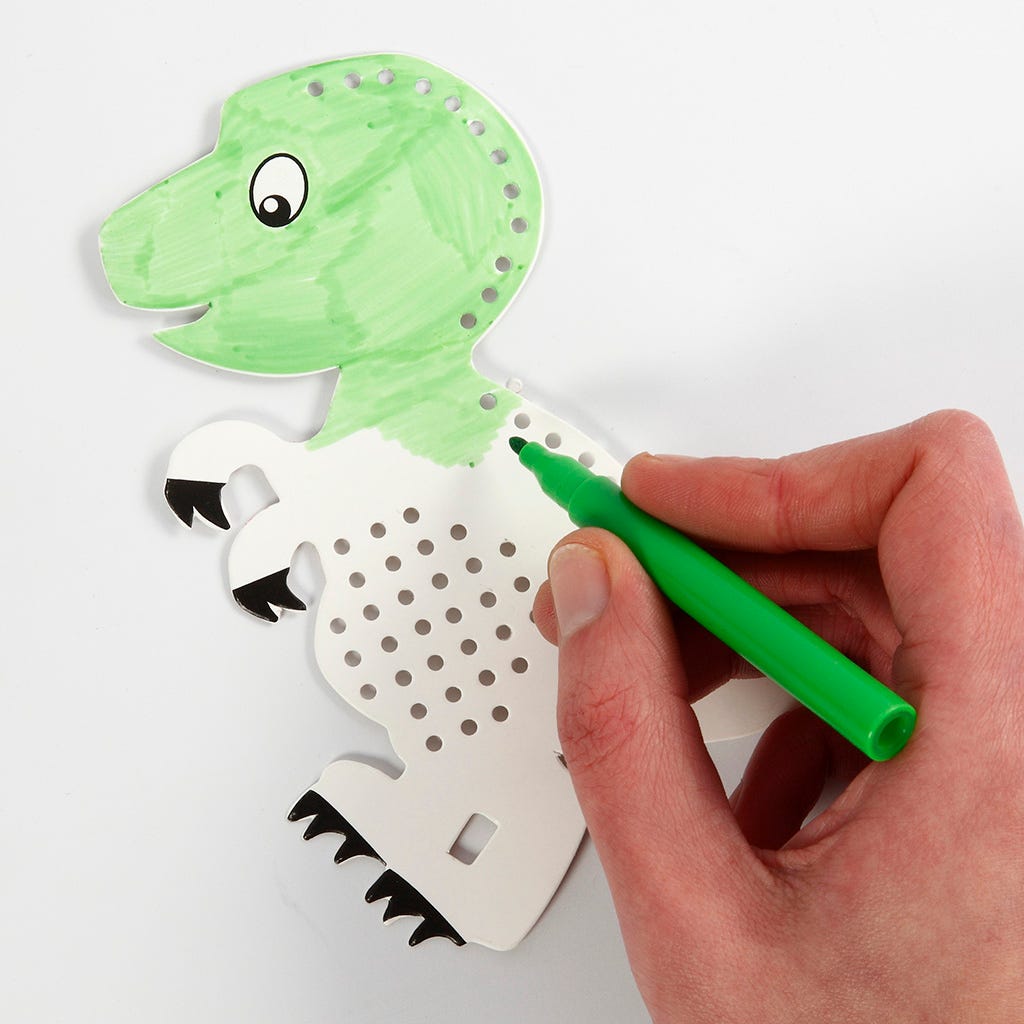 1
Colour in the punched-out card figure with markers. Leave to dry.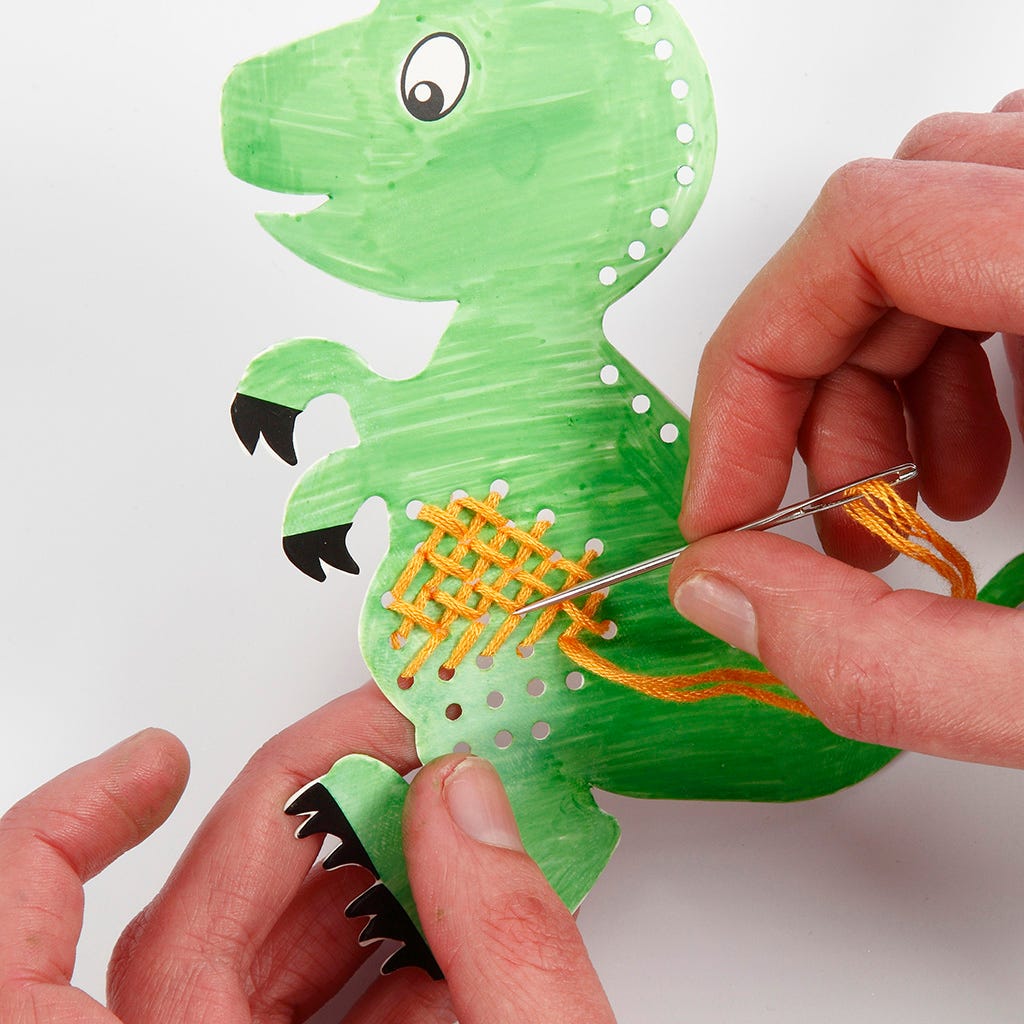 2
Sew cross stitches in the punched-out holes using embroidery floss or cotton yarn.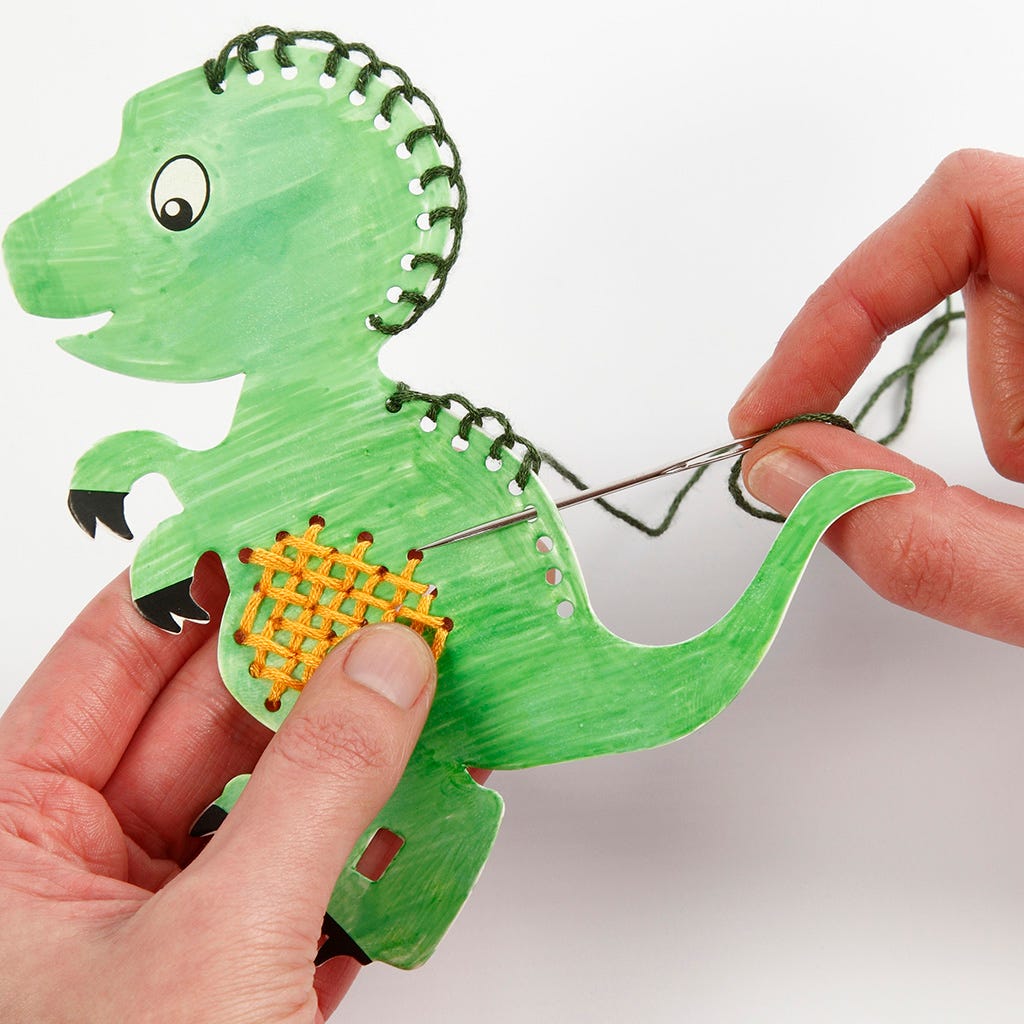 3
Sew buttonhole stitches or tacking stitches along the edge of the card figure.
Copyright © 2013-present Creativ Company Ltd. All rights reserved | 2 Pine Court | Kembrey Park | Swindon | Wiltshire | SN2 8AD | 01793 616 068 | admin@cc-craft.co.uk