Earrings with Feathers and Beads
Earrings with Feathers and Beads
These Nature inspired earrings are composed of metal feathers, beads, Indian Beads and guinea fowl feathers. The parts are assembled on a French Ear Wire.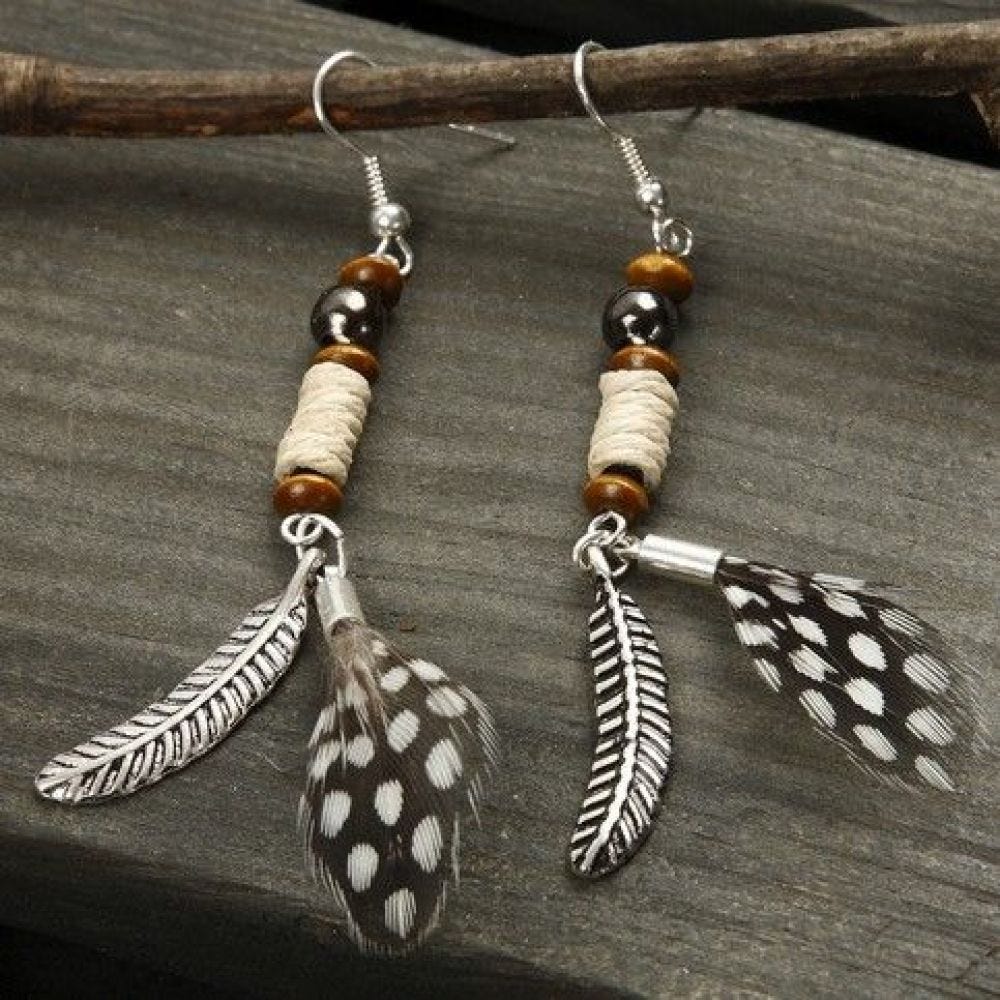 How to do it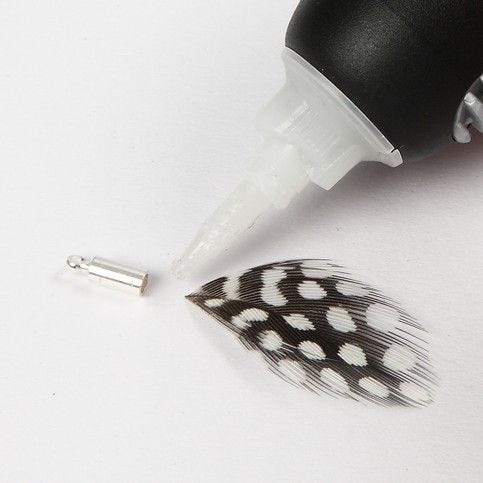 1.
Glue a guinea fowl feather into an end cap.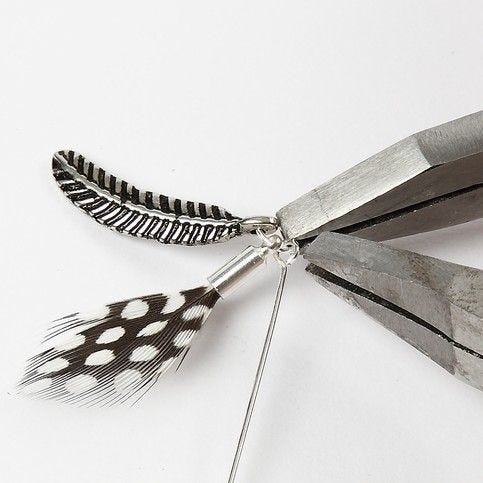 2.
Attach the metal feather and the guinea fowl feather (in an end cap) with a round jump ring onto an eye pin.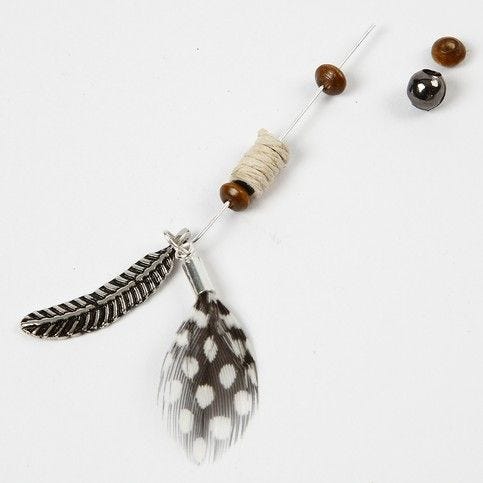 3.
Put beads onto the eye pin.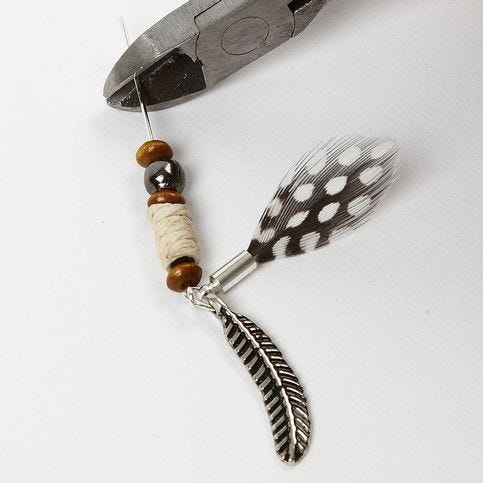 4.
Nip off the excess of the eye pin and twist to form a loop.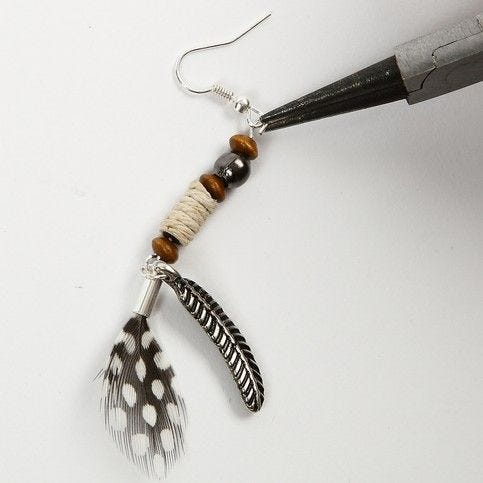 5.
Attach the eye pin to the French Ear Wire.