Glass products are ideal for decorating with paper. Choose, for example, transparent paper (napkins, tissue paper and decoupage paper). We recommend decoupage lacquer for glass and porcelain for sticking on glass which, after being fixed in the oven can be cleaned with a damp cloth.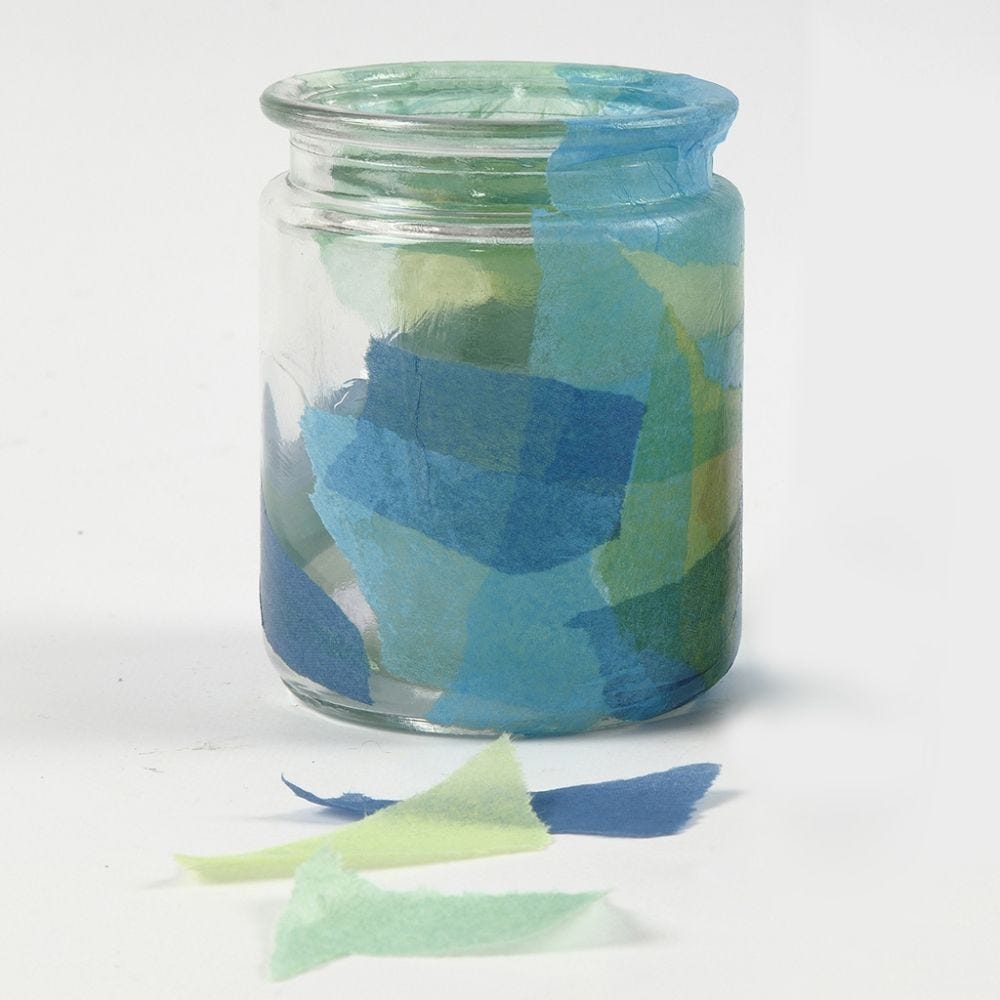 How to do it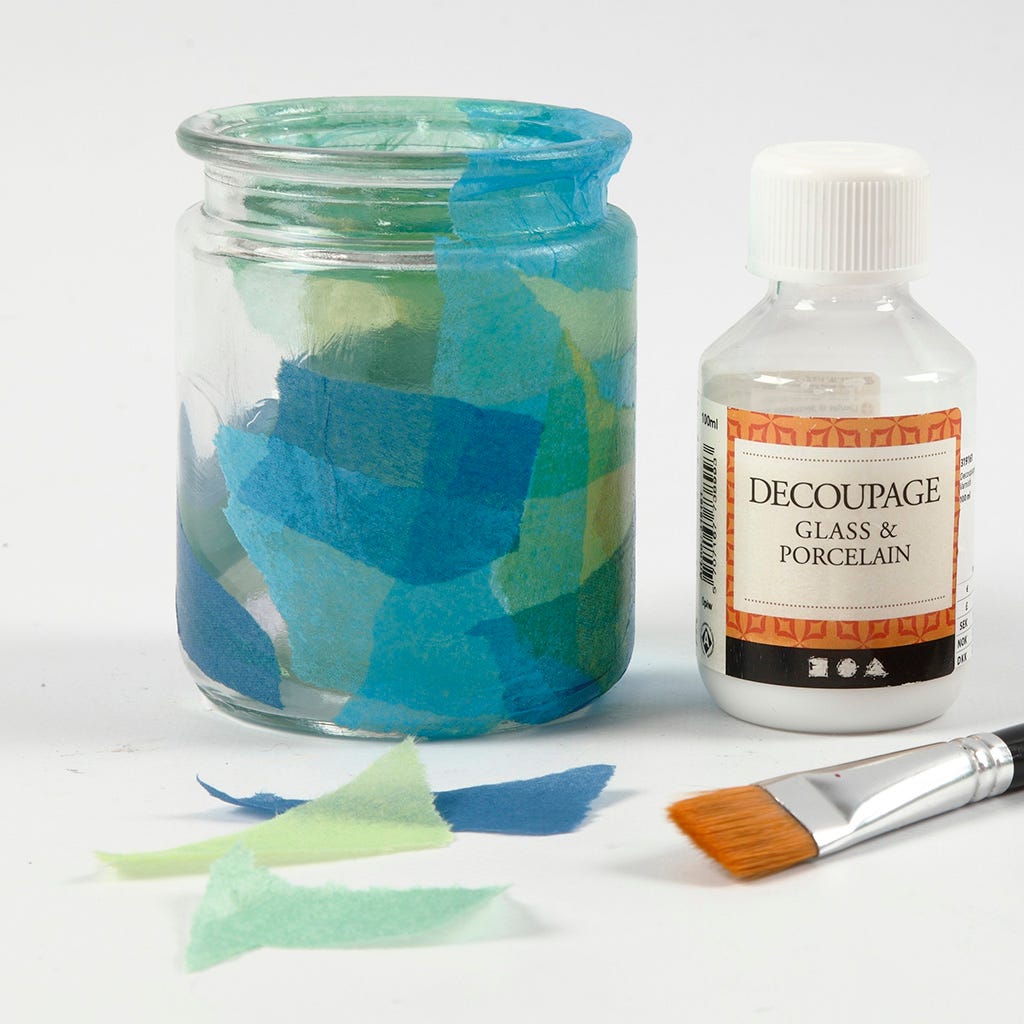 1
Decoupage with transparent paper: Tear the paper into small oblong pieces (have plenty ready before beginning the decoupage). Apply decoupage lacquer with a brush. Attach a small piece of paper on top the decoupage lacquer. Smooth with the brush from the middle and outwards to avoid air bubbles and creases. Repeat and leave to dry.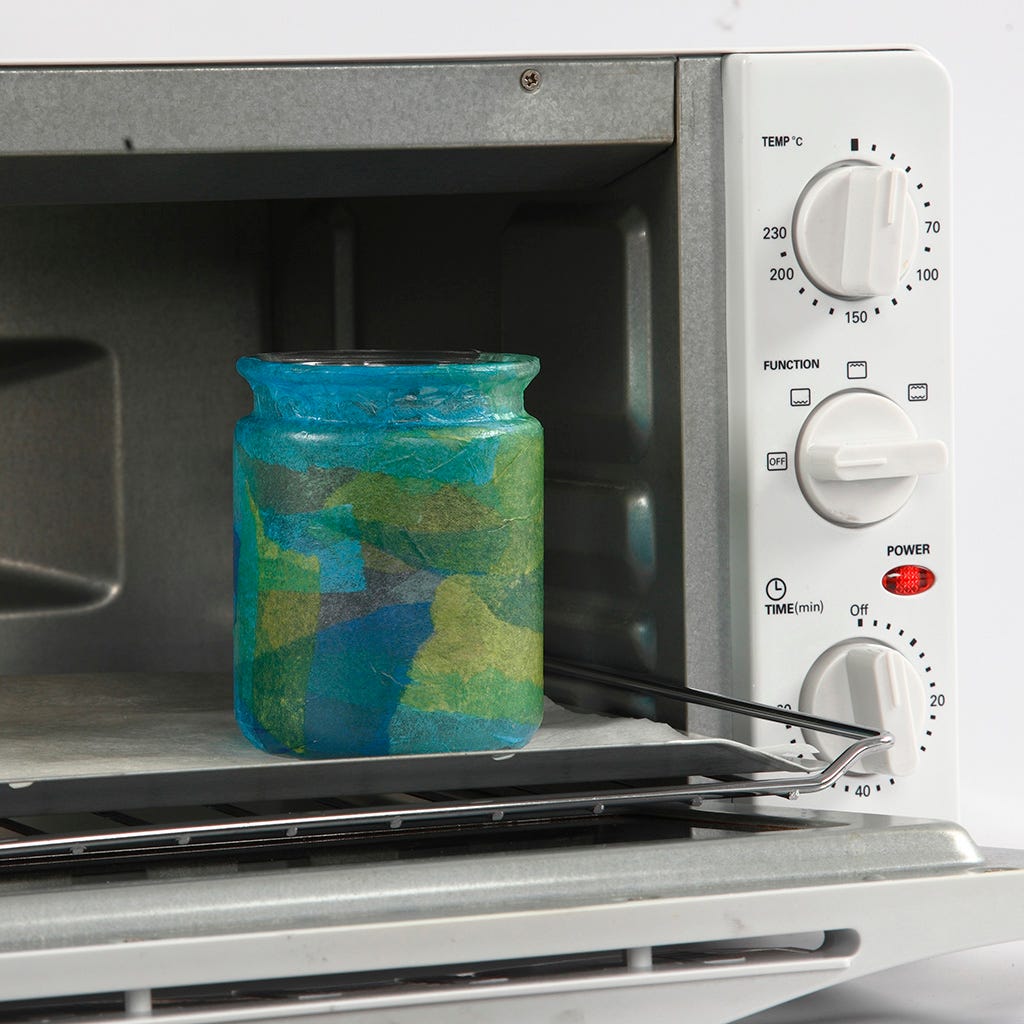 2
Fix the glass item in the oven (do not use a fan oven) at 160°C for 30 minuttes. Decoupage lacquer for glass and porcelain works as a glue and also seals the paper. After fixing in the oven, the glass item may be wiped with a damp cloth.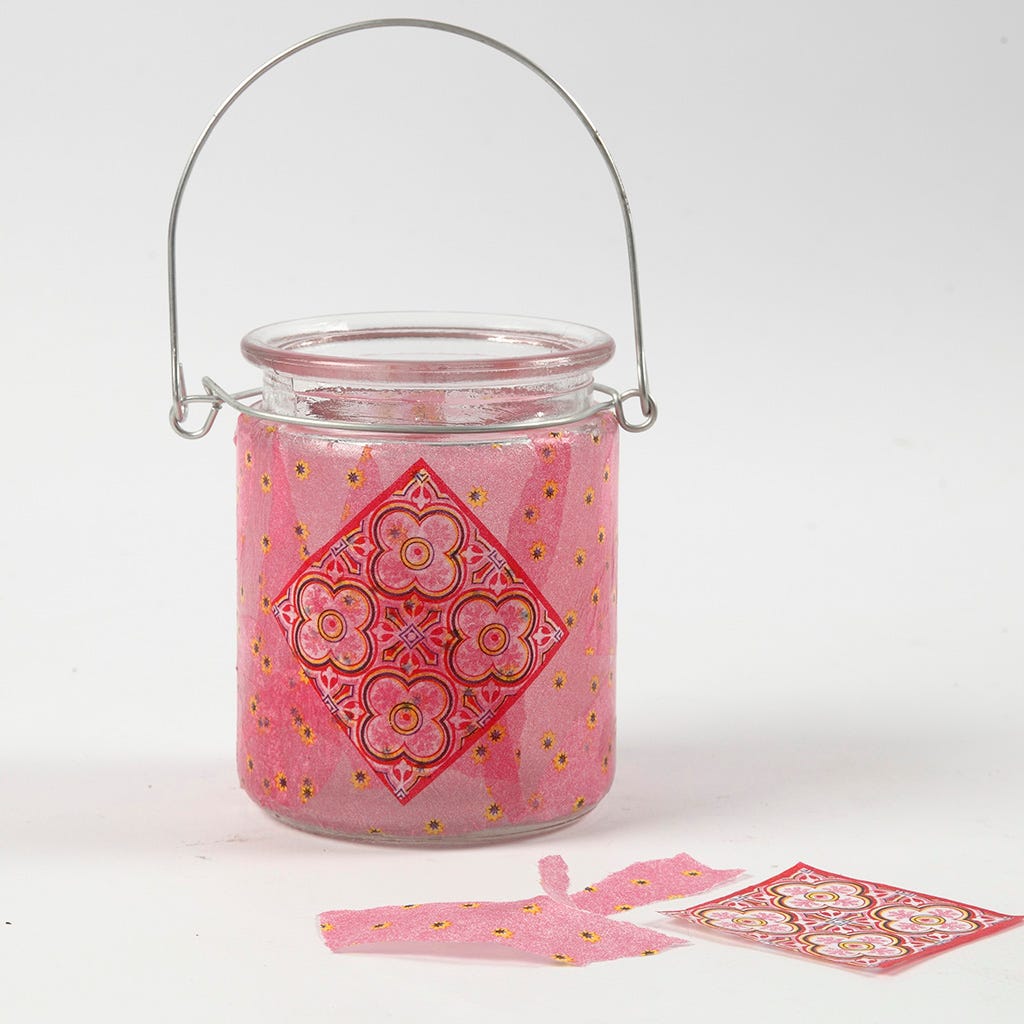 Another variant
With patterned transparent decoupage paper it is possible to combine torn and cut paper in an exciting way. NB: only the top layer of the napkin is used for decoupage with napkins.
Copyright © 2013-present Creativ Company Ltd. All rights reserved | 2 Pine Court | Kembrey Park | Swindon | Wiltshire | SN2 8AD | 01793 616 068 | admin@cc-craft.co.uk