Decoupage on a Chest of Drawers for Advent Gifts
Decoupage on a Chest of Drawers for Advent Gifts
The front of the four drawers in this small chest of drawers are painted and – when dry – they are covered with Vivi Gade decoupage paper. Zinc tags with a cut-out number are glued onto each drawer for further decoration. (A different number for each Sunday in Advent).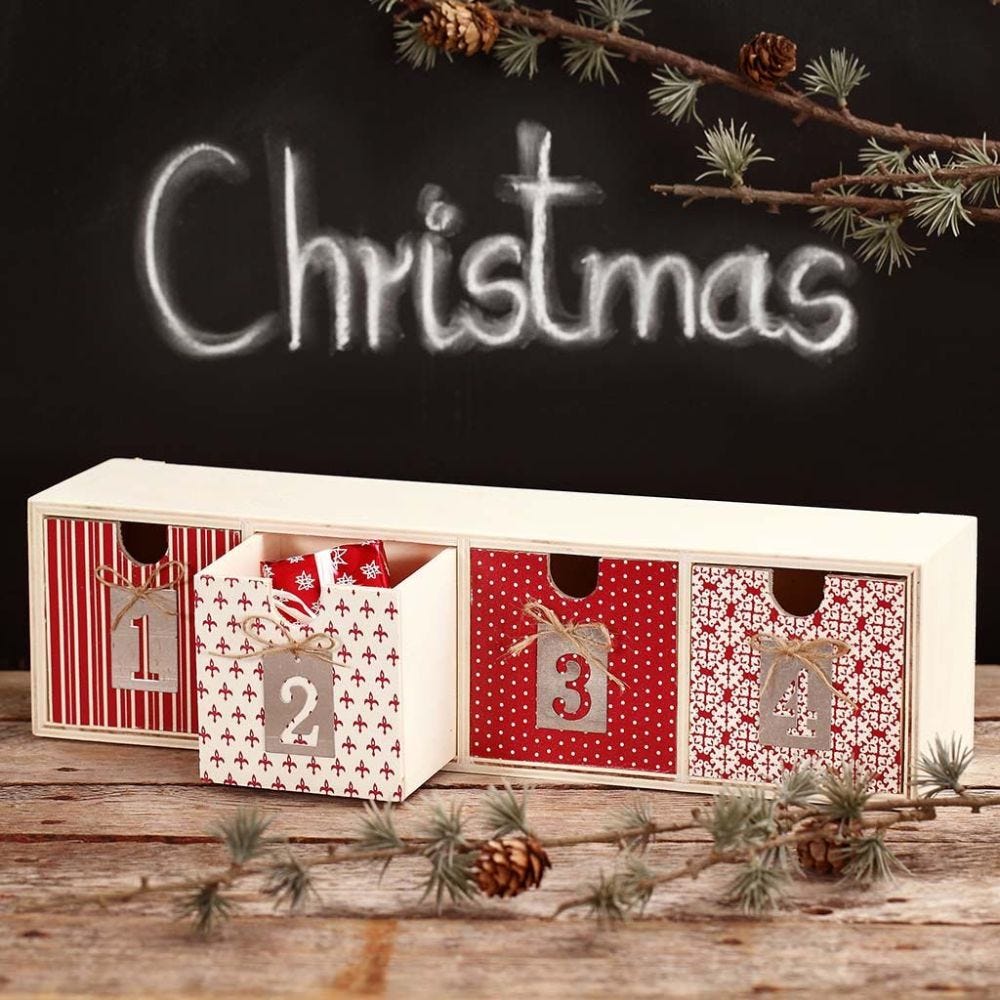 How to do it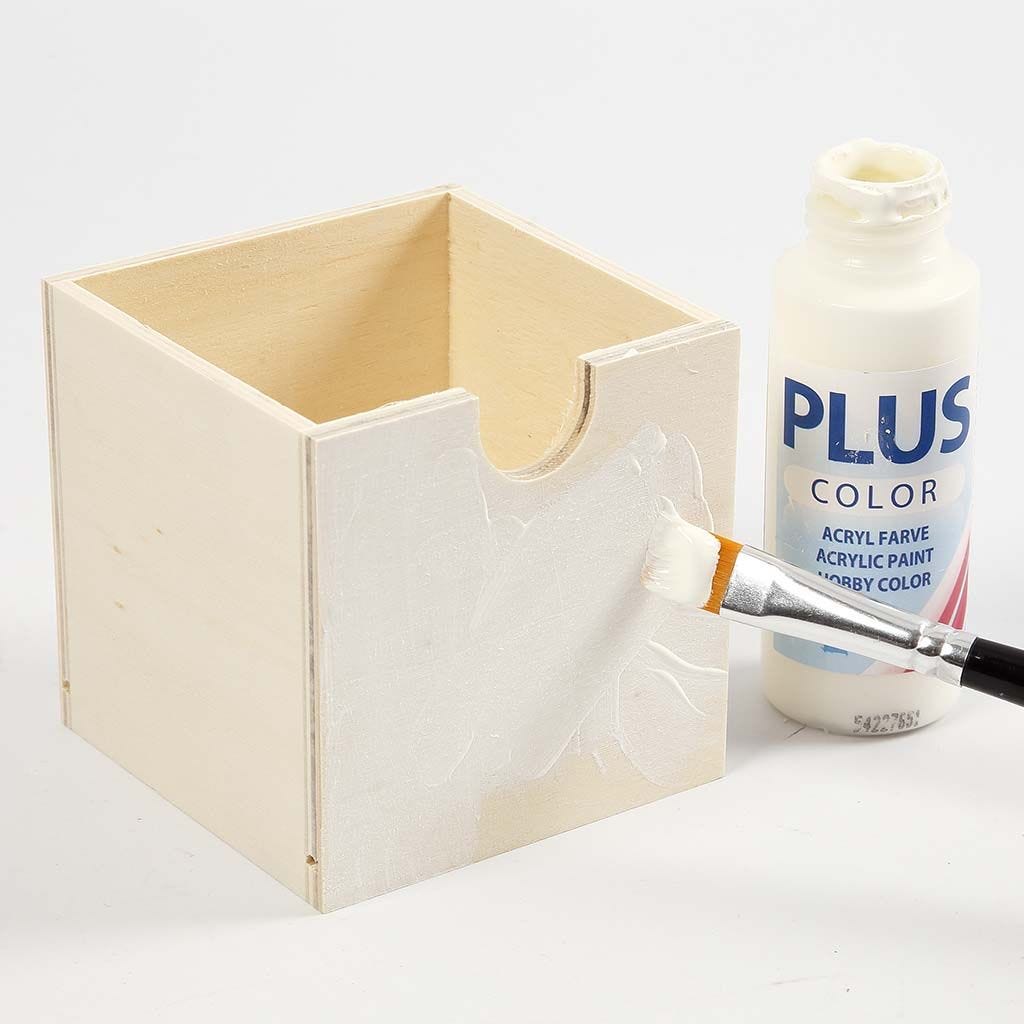 1
Prime the front of each drawer with off-white Plus Color craft paint. This makes the patterns, colours and designs on the thin decoupage paper appear as clear as possible. A TIP! Avoid getting paint on the sides by painting from the centre towards the edges. Leave to dry.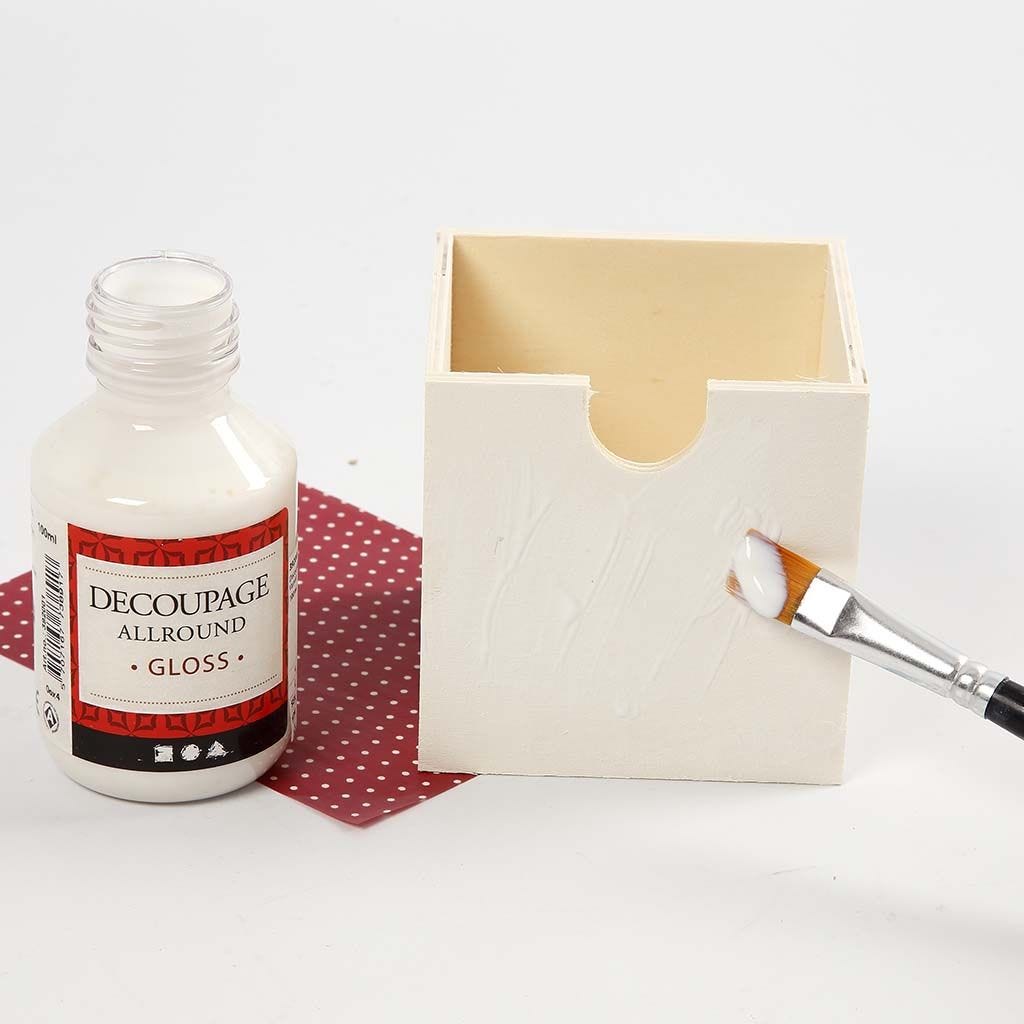 2
Cut a piece of decoupage paper slightly bigger than the front of the drawer. Apply decoupage lacquer to the front of the drawer.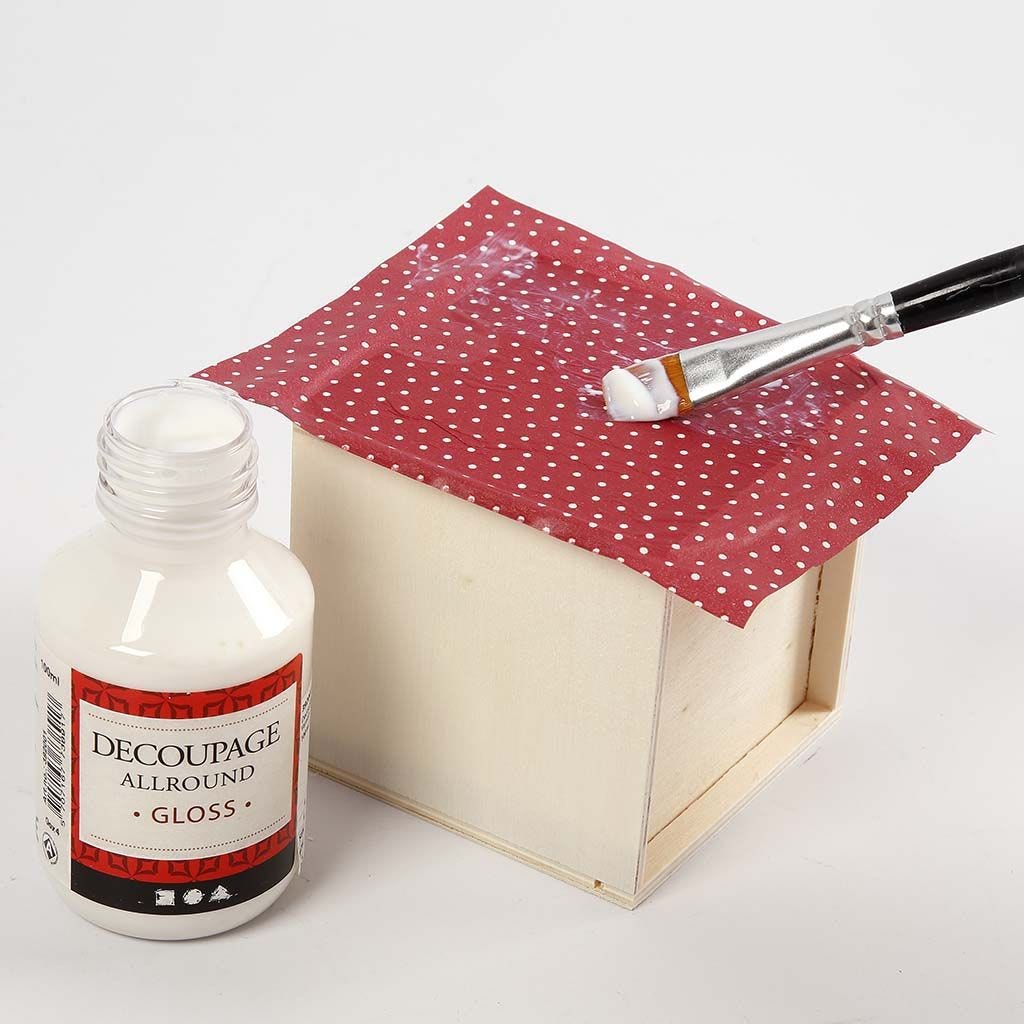 3
Place the decoupage paper in the wet decoupage lacquer and smooth it out evenly. Apply a coat of decoupage lacquer on top of the decoupage paper all the way to the edges. (This stiffens the paper, making it easier to trim later). Leave to dry.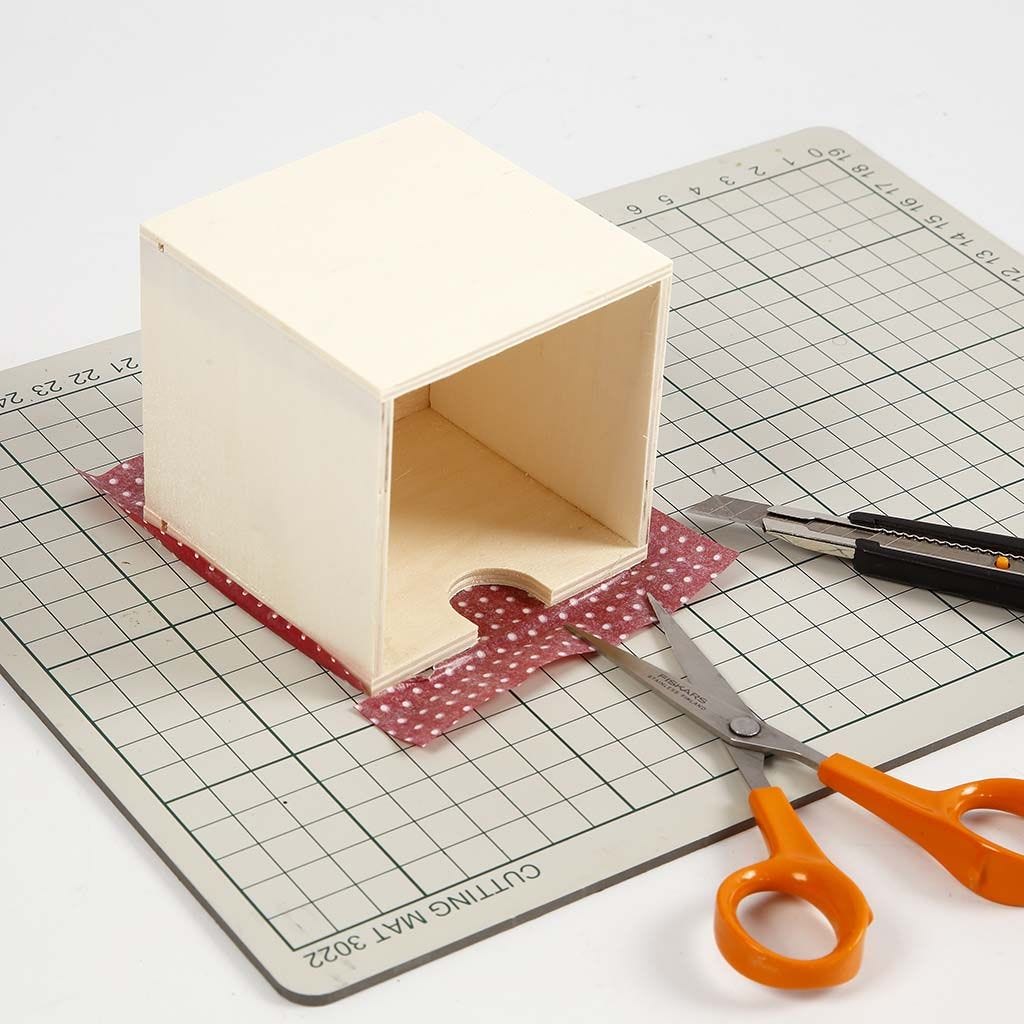 4
Trim the excess decoupage paper with a knife or scissors.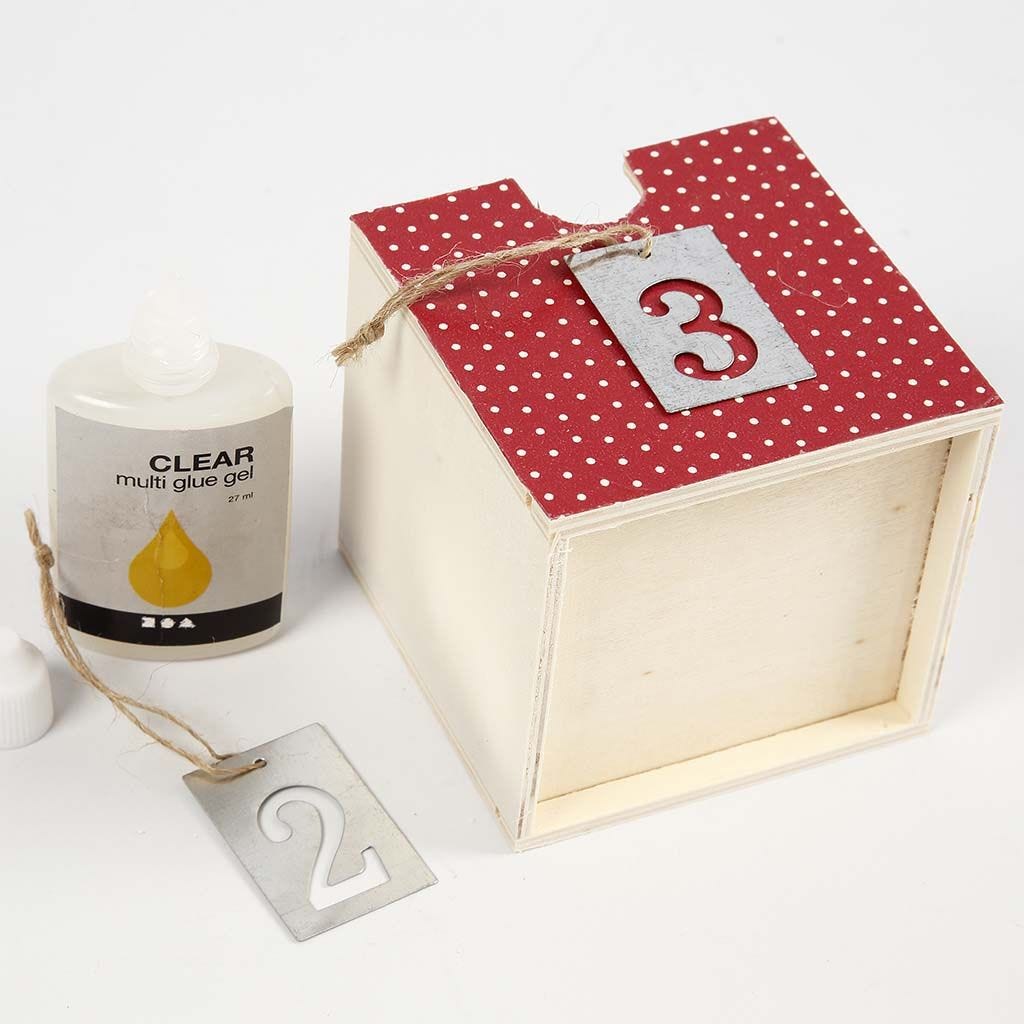 5
Glue on the zinc tag with the cut-out number.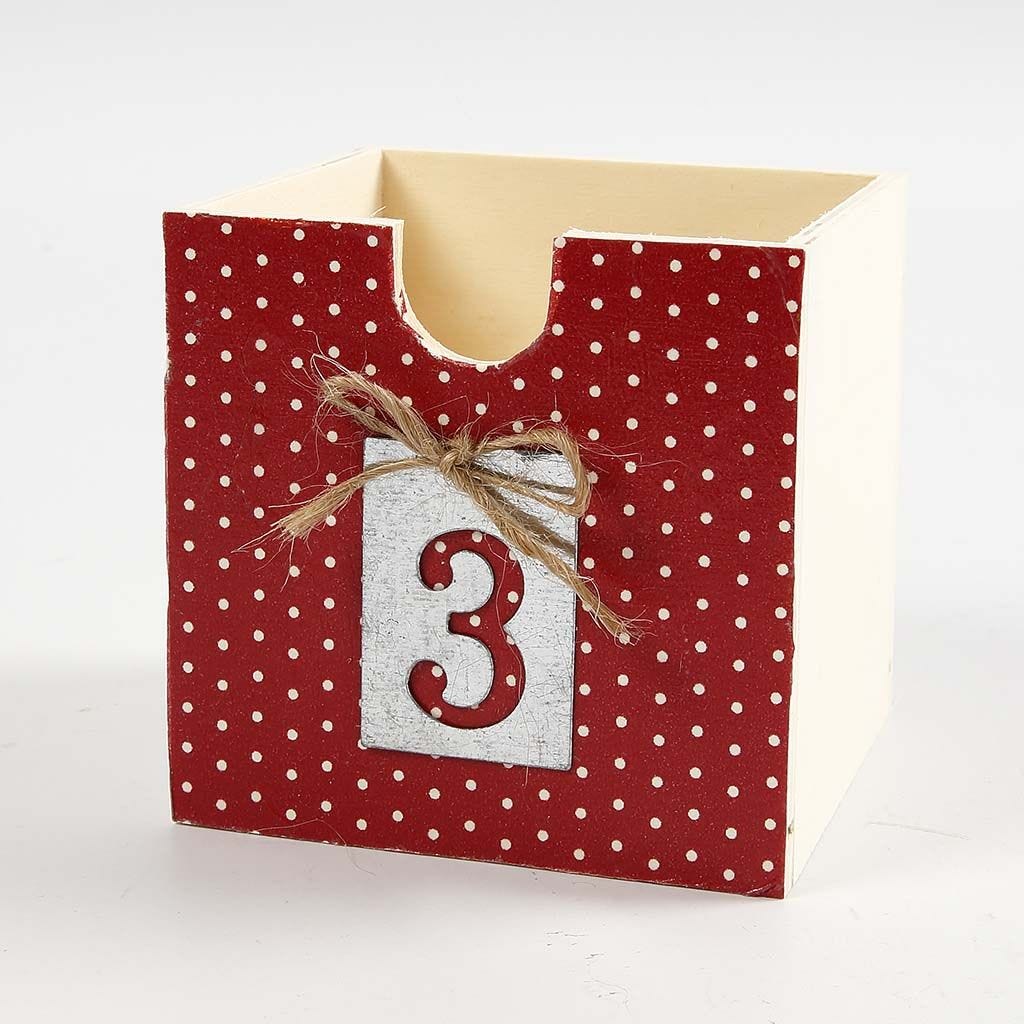 6
Untie the jute string on the zinc tag and tie a bow. A TIP: If the string curls, straighten it by wetting it with water.