Decorating a red and white Christmas Table
Decorating a red and white Christmas Table
The place setting is a mat made from a Happy Moments netted fabric tablerunner. Decorated with paper hearts made with a paper punch, then woven. Also, a folded box, branches with Silk Clay berries and a Christmas stocking with a bow for the cutlery.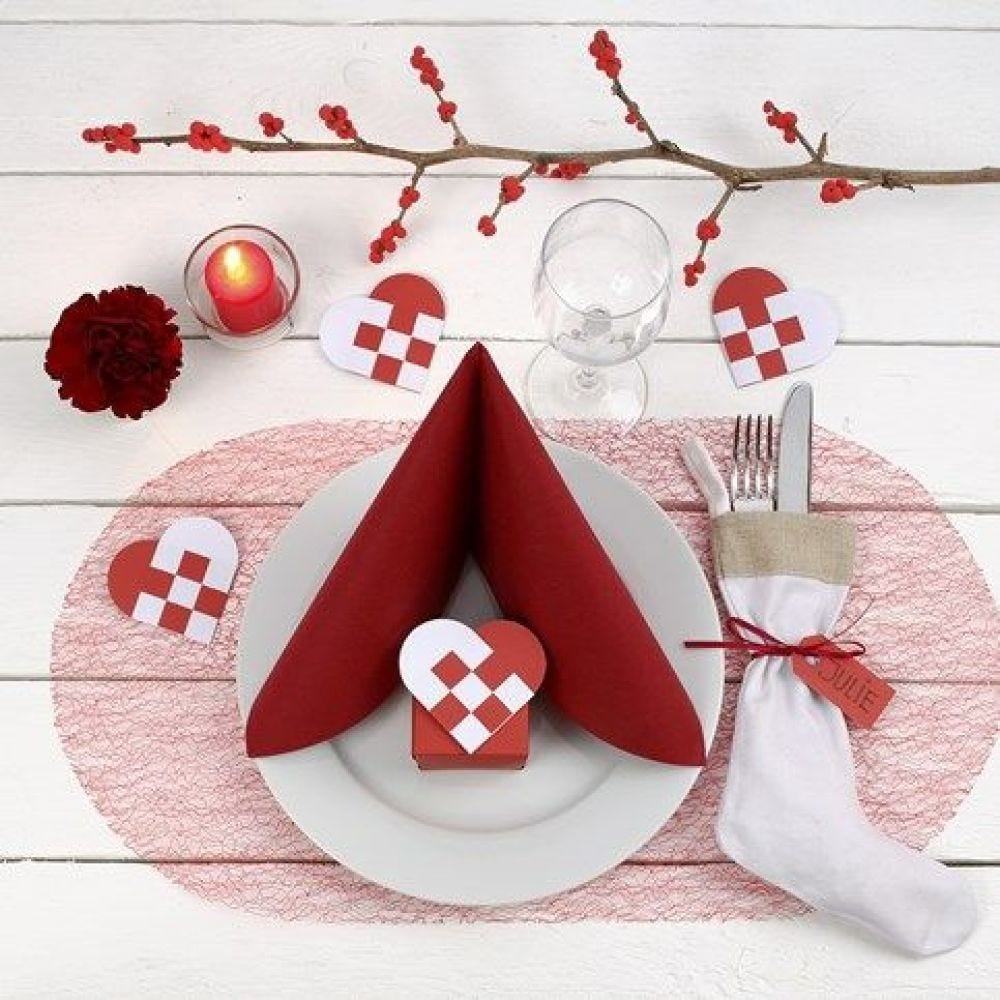 How to do it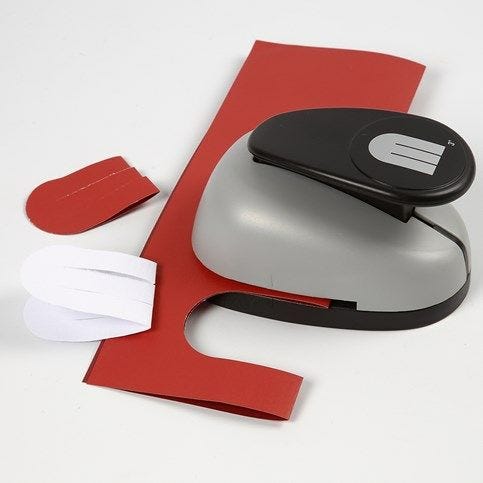 1.
Punch out a heart from doubled-over paper using a paper punch. Weave the heart to make a heart basket.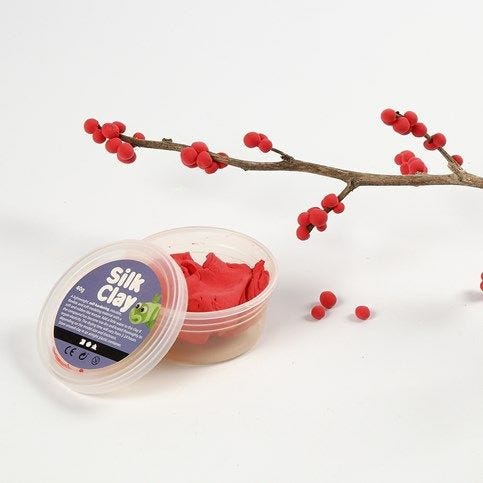 2.
Find a bare branch outside and decorate it with small Silk Clay balls which can be pressed onto the branch without using glue.
3.
Fold the box following the instructions on the package. Place it on the place setting with a woven heart on top.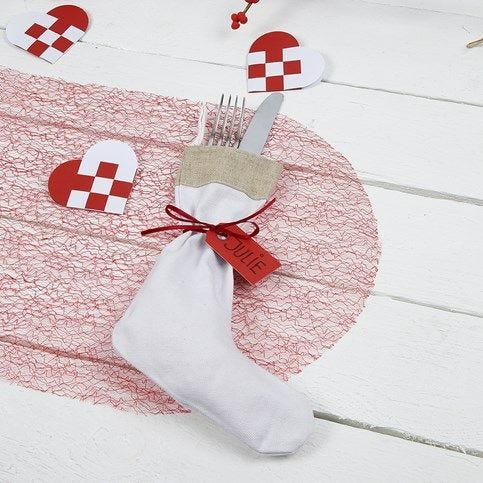 4.
Cut an oval place mat from a netted fabric tablerunner. Put the cutlery in the Christmas stocking. Write a name on a manilla tag for a place card and tie it onto the stocking with a ribbon and a bow.